Day tours have always been my favorite way to explore the places I travel too. Whether it's a walking tour, food tour  or even a day trip somewhere outside the city. I like to research my tour options before I travel anywhere. You can never be too prepared!
That being said, I am no stranger when it comes to Urban Adventures Tours. In fact, I think I have been on about 15 or so tours and each one has blown my expectations out of the bag.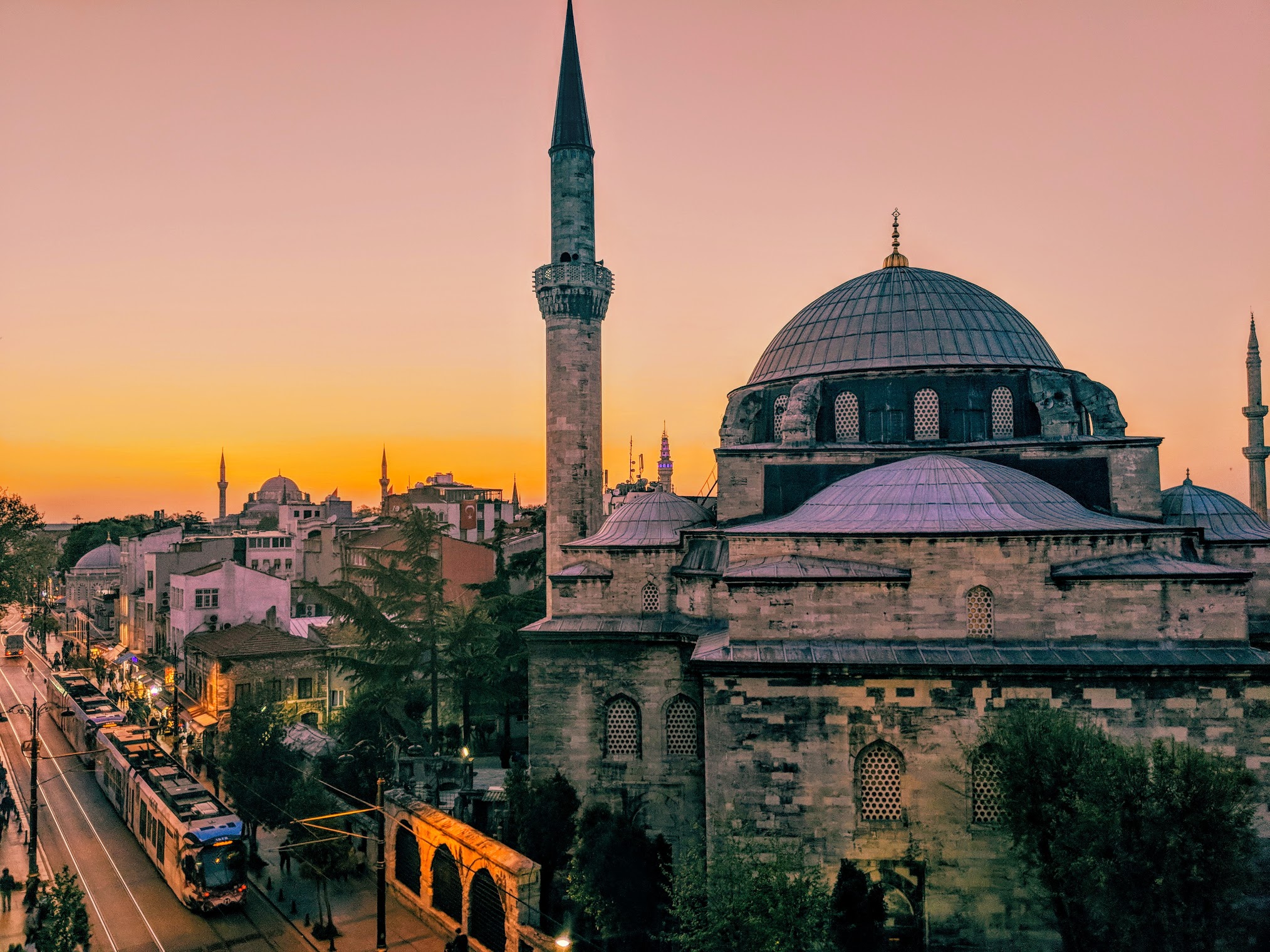 As tourists, we tend to focus on the main attractions and landmarks, but never venture off lesser known parts of  the places we visit, which makes sense due to time constraints. (I mean, Have you been to Paris if you didn't snap a pic of the Eiffel tower?) But Urban Adventures focuses on local interactions and getting visitors immersed in the culture. 
There are so many amazing things I could say about Urban Adventures Tours. From the knowledgeable & personable guides to the amazing, unique and in-depth itineraries they provide. They get off the beaten path to show you a side of the city you won't find anywhere else. 
From dining in a locals home in Istanbul to exploring a local neighborhood in Prague; and visiting a market and purchasing ingredients for a cooking class in Krakow. There is so much more to traveling than what the guide books say and they are on a mission to show that.
This is my full review of Urban Adventures, and hopefully by the end,  you will be gearing to book your first tour with them.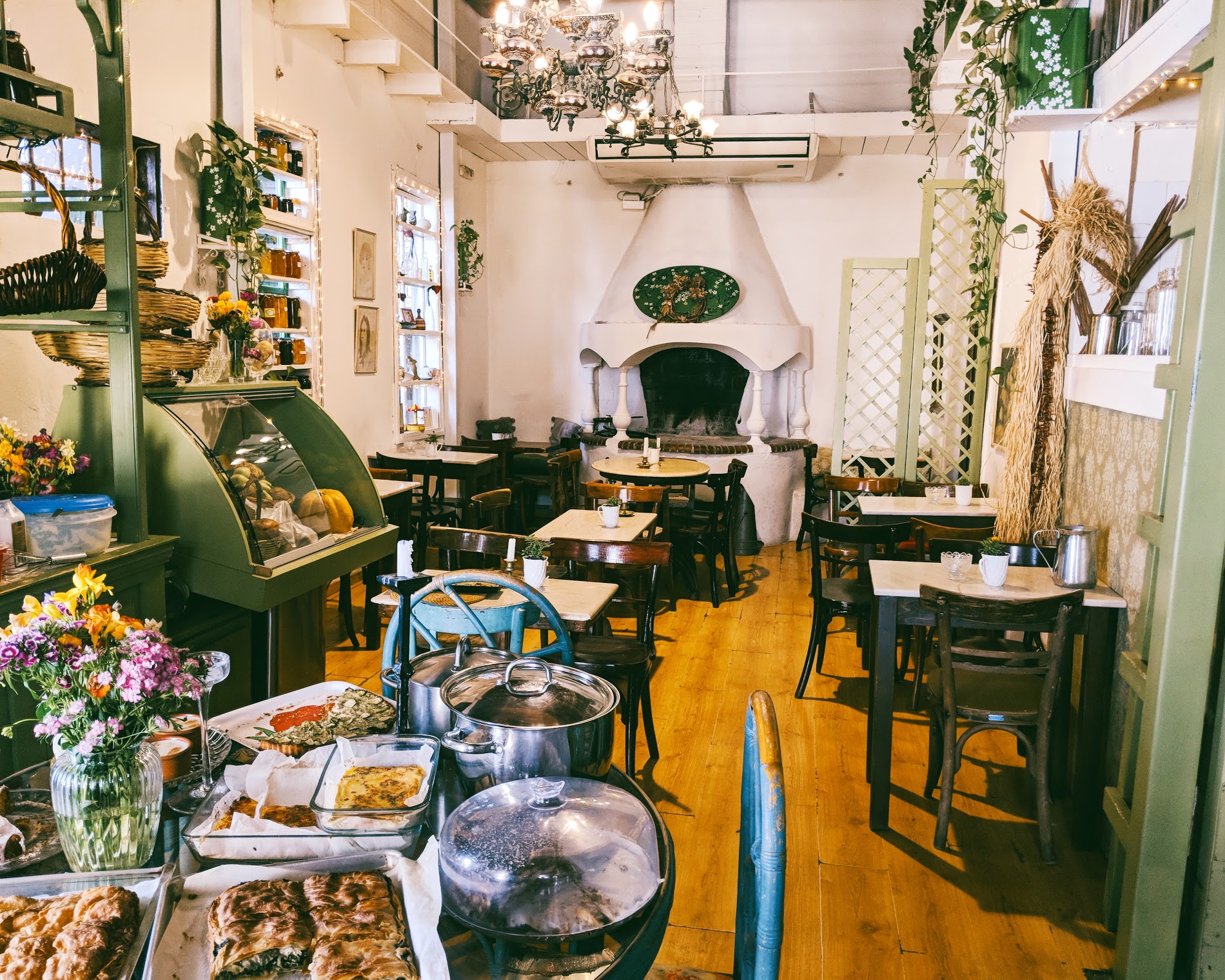 Who are Urban Adventures
Simply put, Urban Adventures is a tour company that strives to be a part of the local and sustainable travel trend. They are a global franchise that supplies tourism business opportunities to locals all over the world by providing them with all the training & marketing tools they need to succeed. This provides more jobs and therefore, feeding tourism dollars back into the local economy and community
They have tours in over 60 countries with over 1500 passionate & dedicated guides who are ready to share their love of their city with you. The tours that are offered range from city tours to food tours to home-cooked meals and so much more! I have never walked away from an Urban Adventures Tour feeling unsatisfied.
Who are Urban Adventures Tours for
Solo Travelers

: I have always done Urban Adventures Tours on my own and although I haven't always had other solo travelers present on my tours, I have felt welcome and included every time. I have had the pleasure of meeting incredible groups of people and have never felt like I was fully alone.

Those wanting to get off the tourist track

: Steering clear from the hordes of tourists, Urban Adventures shows a different side of their city that you wouldn't normally discover. It gives a deeper understanding of how the local people live day to day. 

People wanting to have unique experiences

: Meals at local homes, market visits and cooking classes, hidden restaurants & bars, joining local celebrations. These tours are guided by people who know their city well and show the secret and unique aspects of it.  

Those wanting tips and tricks for your visit: The great thing about having local guides is that the tips and tricks they give after the tour are invaluable. I generally try and do an Urban Adventures Tour at the start of my trip so that I can fully take advantage of their local knowledge.
Who are the Guides
The guides are what really makes these tours so special & unique. Urban Adventures is a global company, but each city has its own franchise that is run by dedicated & passionate locals who know their city inside and out. These guides are knowledgeable, personable, and feel like a best friend showing you around. They genuinely want you to love their city as much as they do. 
After the tours, they are always happy to provide a list of their recommendations. I have had guides spend close to 20 minutes after their tour, write me a list of things to do. It's those extra steps they take to make sure you truly have, The. Best. Day. Ever.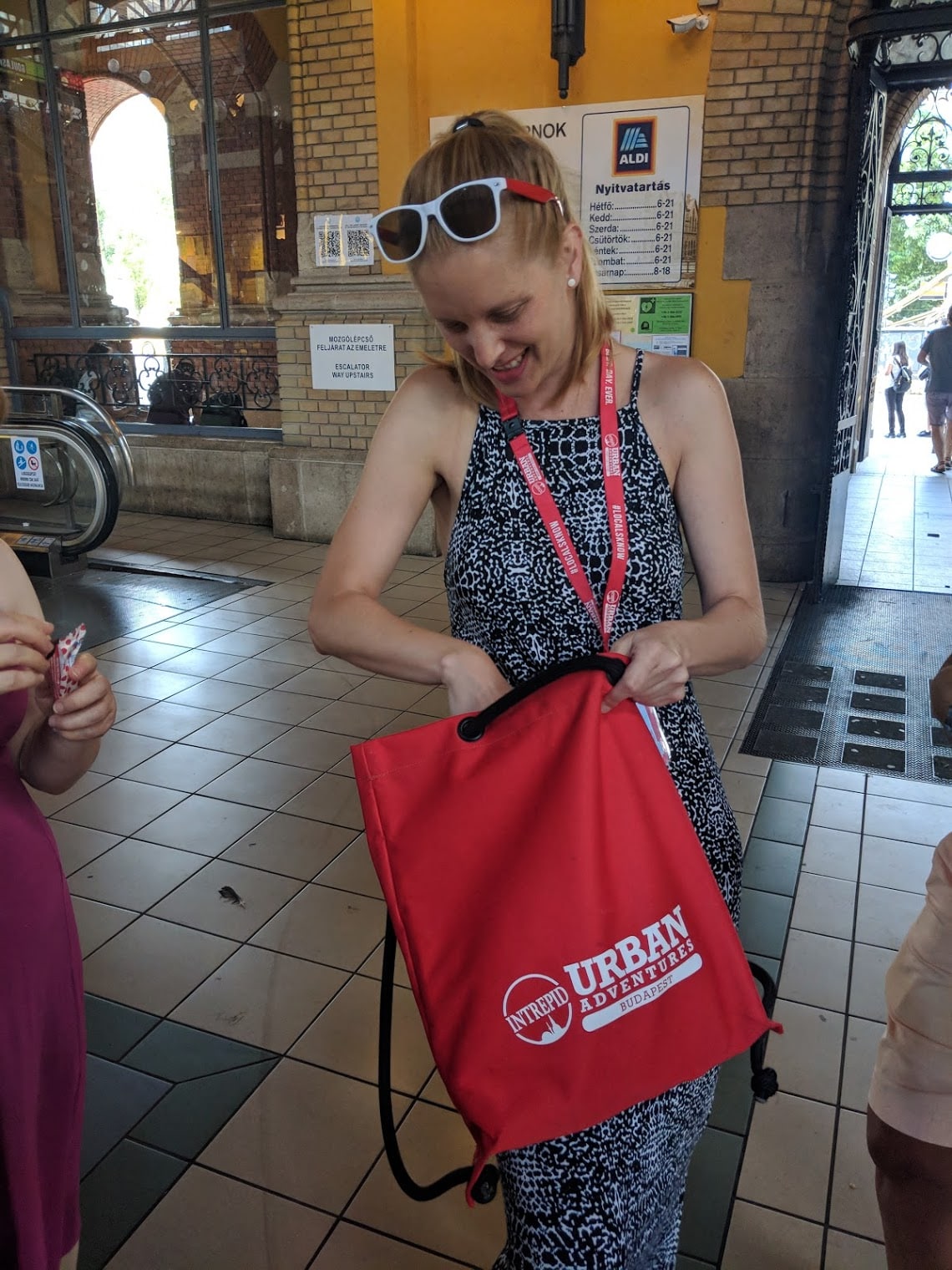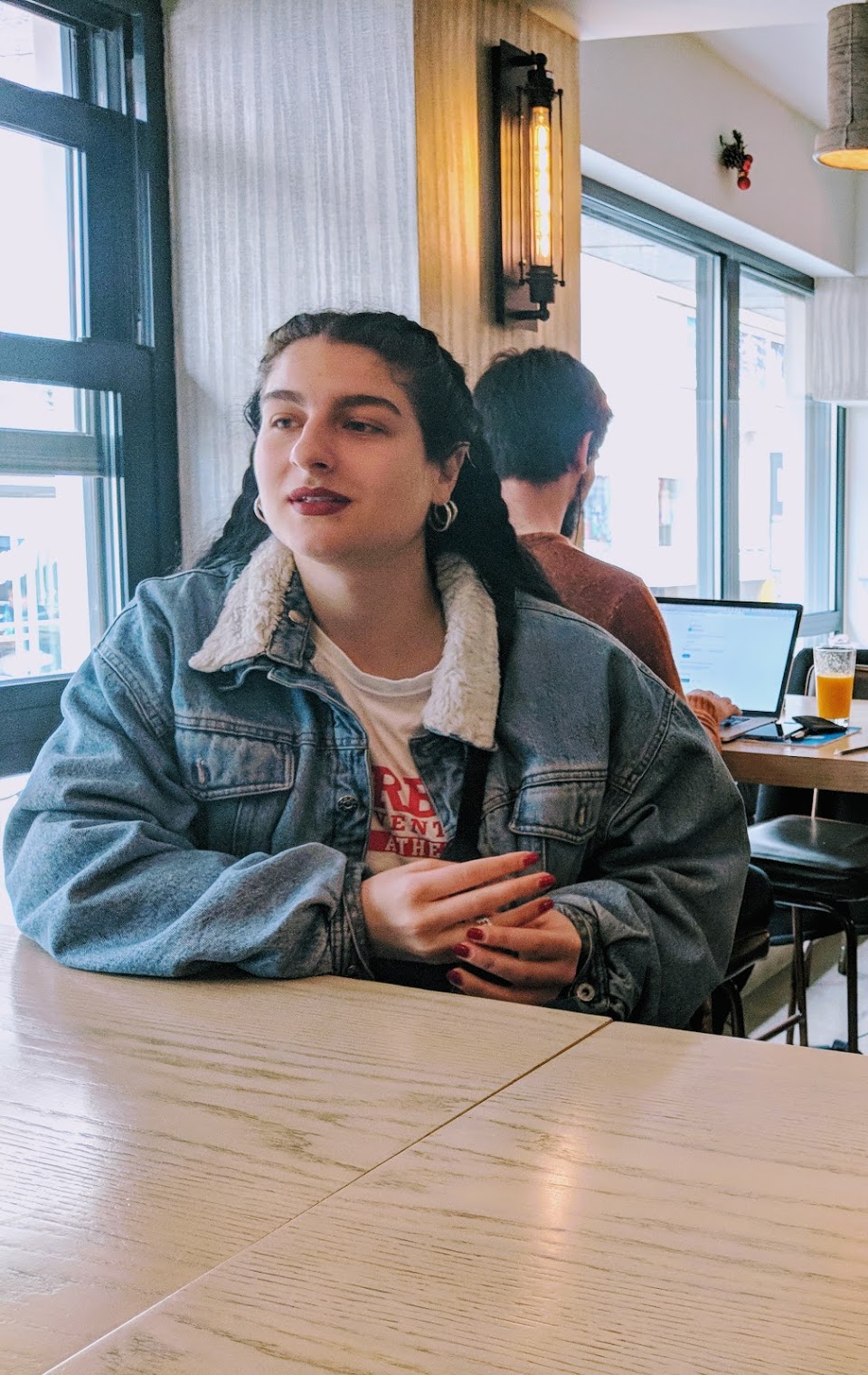 The Different Types of Urban Adventures Tours
Food Tours: These are my favorite tours to take with Urban Adventures. Unlike typical food tours where you just get a few tastings, these tours provide a full meal and your guides won't be satisfied until you are happy & full. They take you to restaurants that tourists wouldn't know about and always order traditional foods.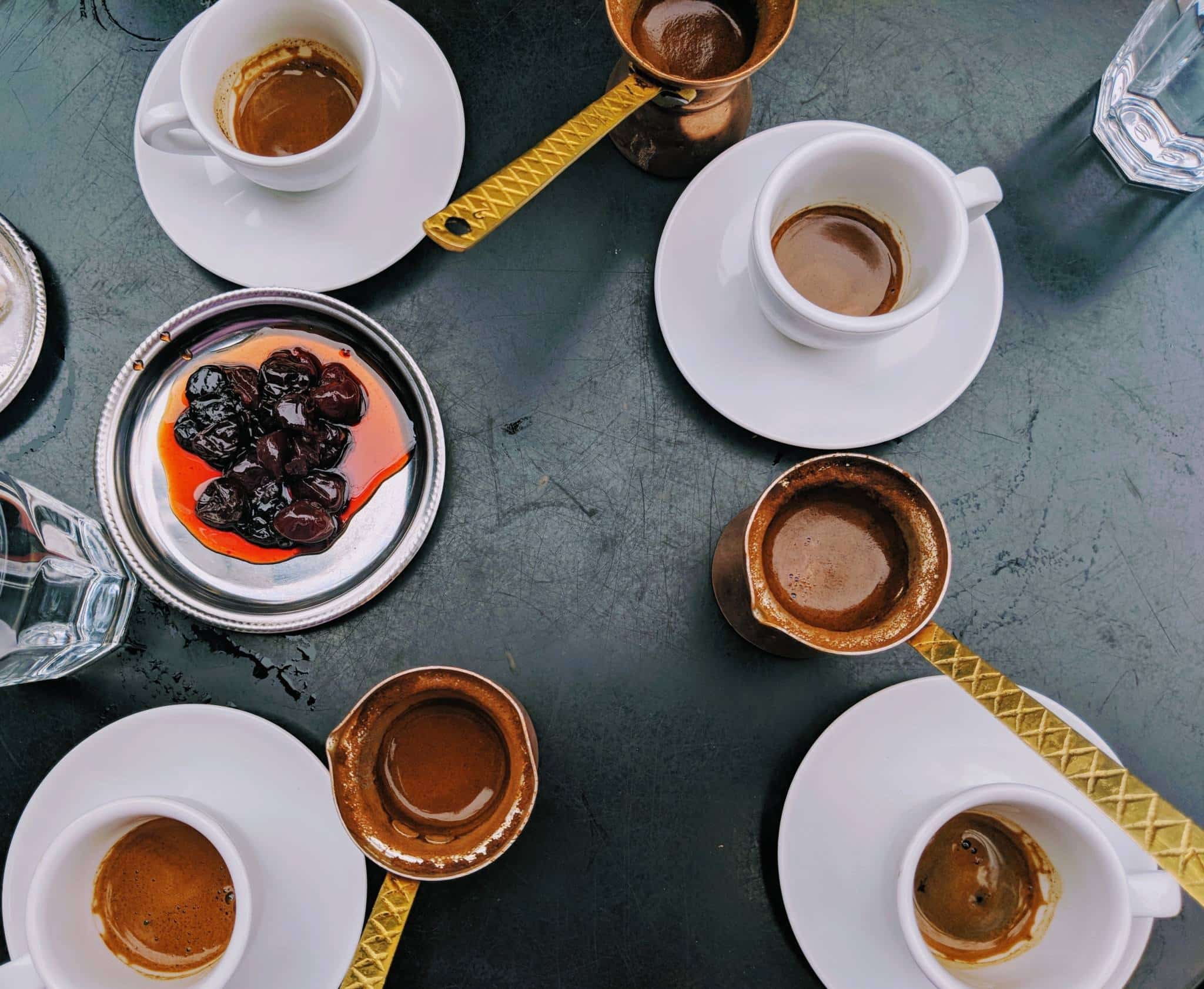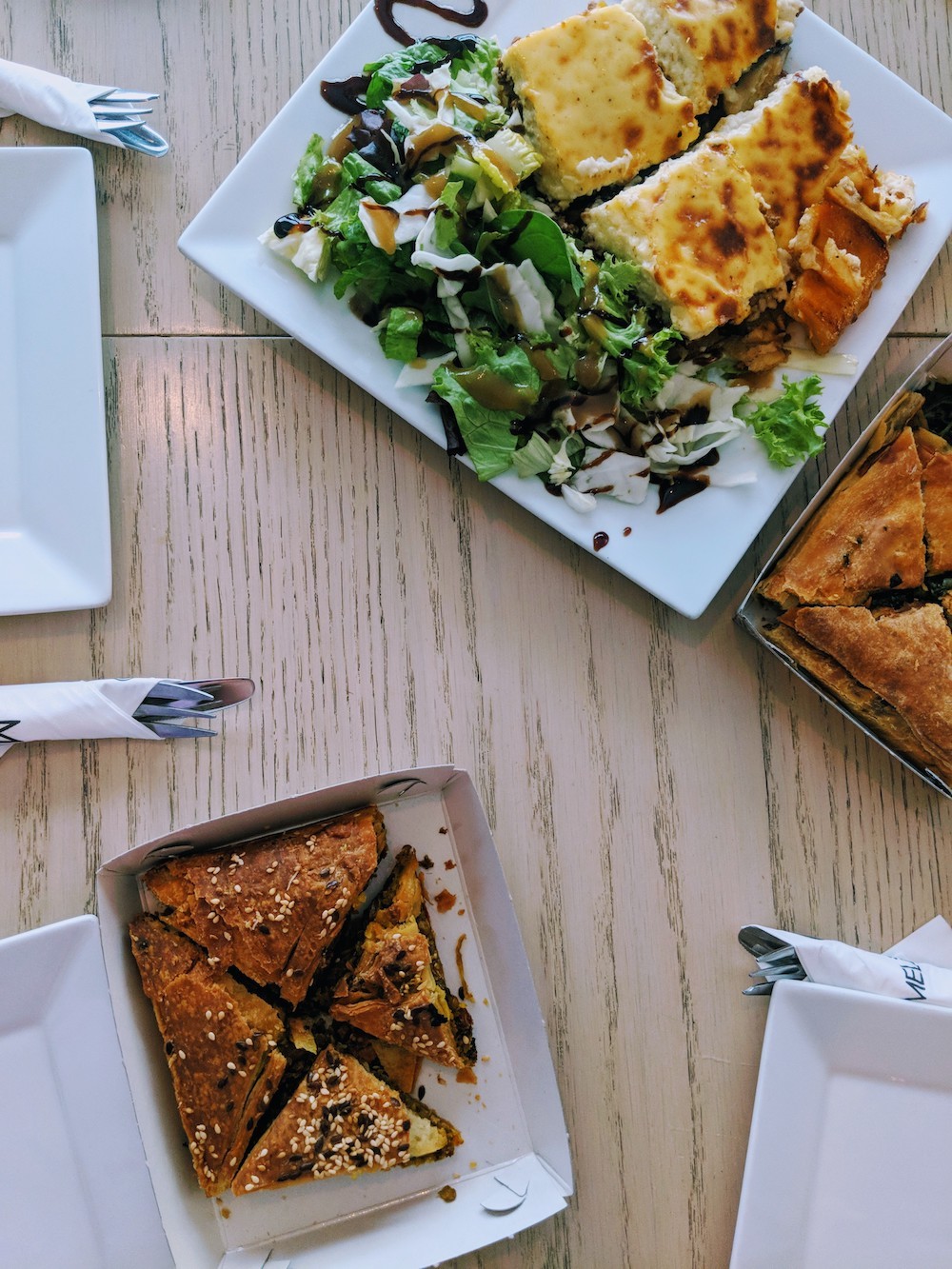 Home Cooked Meals: There is nothing like a meal made with love! With these home-cooked meal tours, you are invited into a locals home for a delicious & traditional meal. You get to chat with your hosts about what living in their country and city is like plus, learn all about local customs and traditions.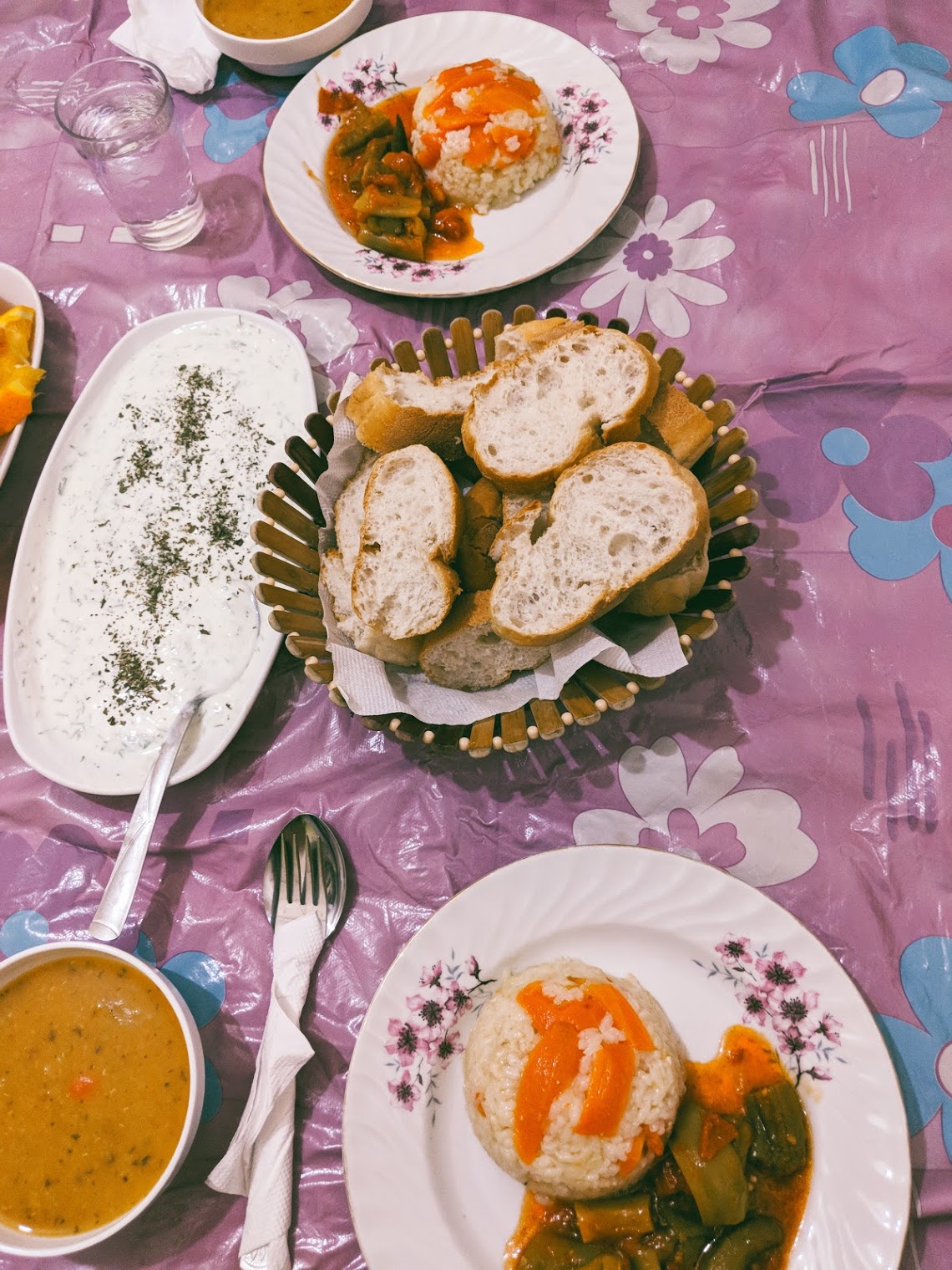 Shopping Tours: Forget those cheap, mass-produced souvenirs that everyone buys. These shopping tours take you to stores that are 100% locally run & owned. Any purchases you make will directly benefit the local community and shopping local, helps preserve traditional crafts for the next generation. Plus, it's sustainable!
Cooking Classes: Learn to make traditional foods so you can 'wow' your friends back home! These tours can consist of a market visit where your guide takes you to buy the ingredients you need for the cooking class. (I did this in Krakow and our guide had us order our ingredients in Polish.) Or you will head to a meeting spot and your guide will take you directly to where the cooking class will be held. Either way, you are guaranteed a good and delicious time!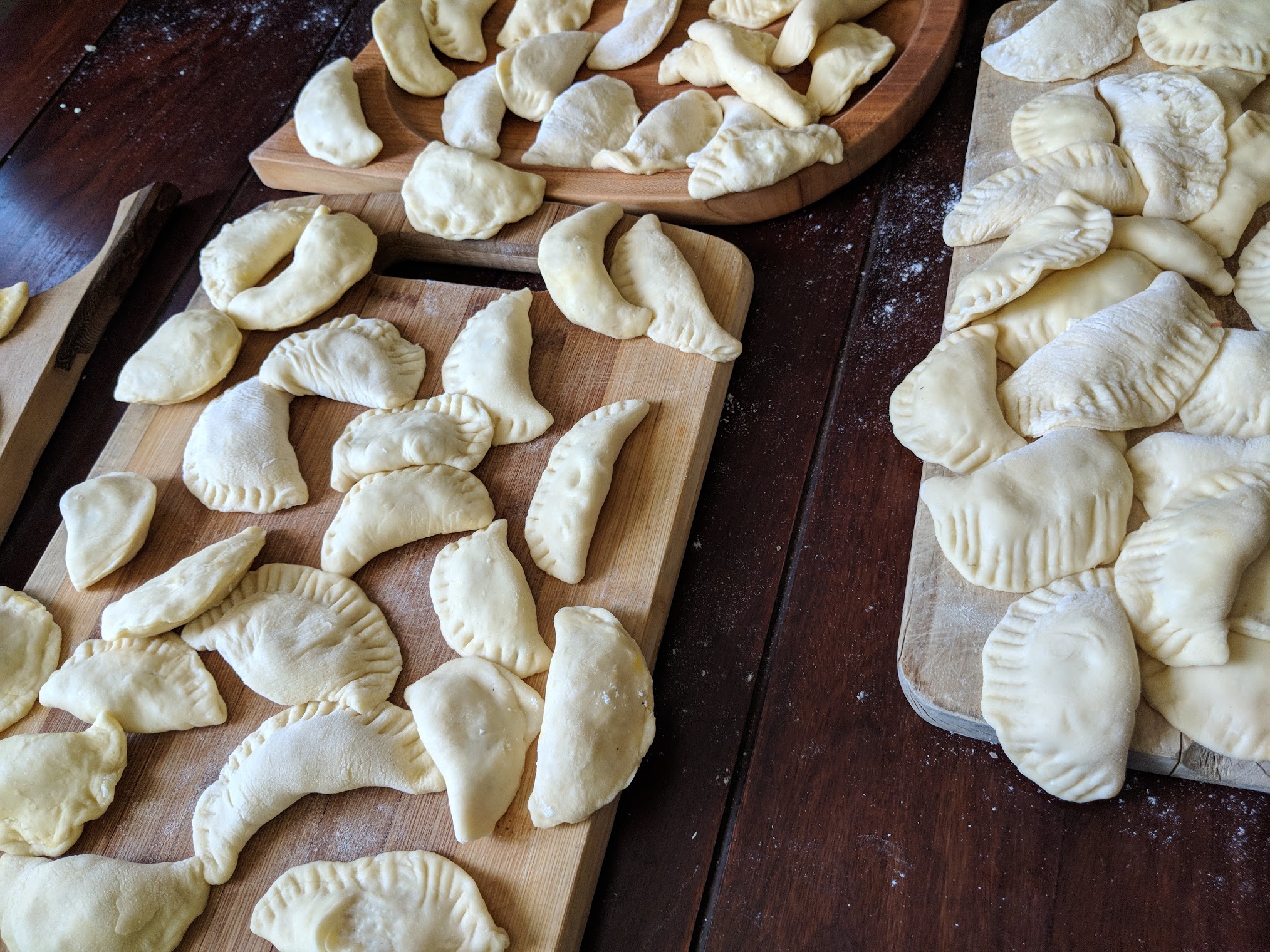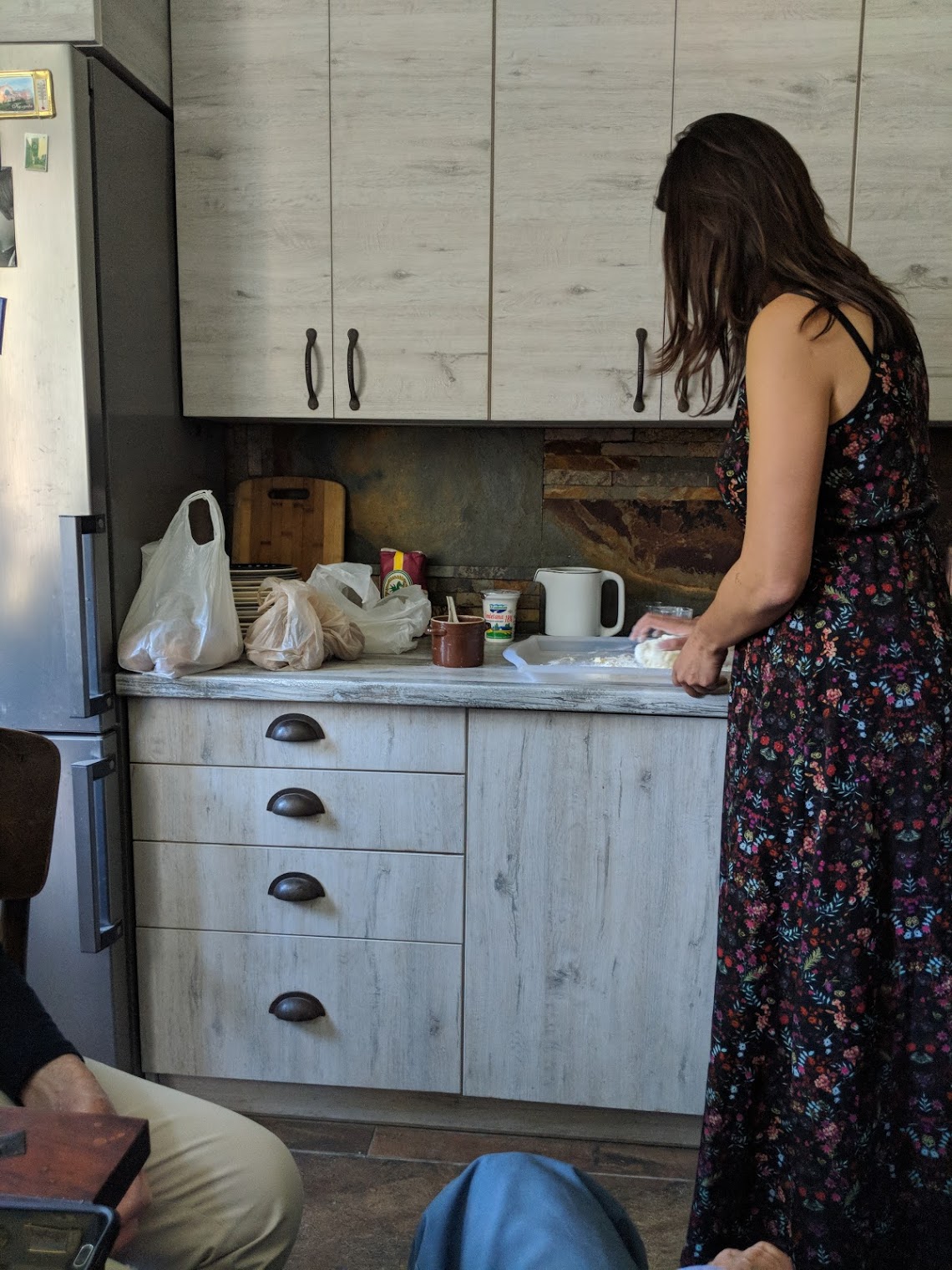 Drink Tours: There are a number of beer, cocktail, and wine tours on offer. These usually consist of tastings and snacks. I have done one in Prague and we got to have three large glasses of beer and several traditional Czech beer snacks. I also did one in Athens that consisted of a few glasses of wine, a traditional strong shot of Greek liquor called Ouzo and a few snacks plus, glimpses into some really awesome bars. These tours generally start in the evening so if you aren't too tired from sightseeing, I highly recommend taking one and exploring the city at night.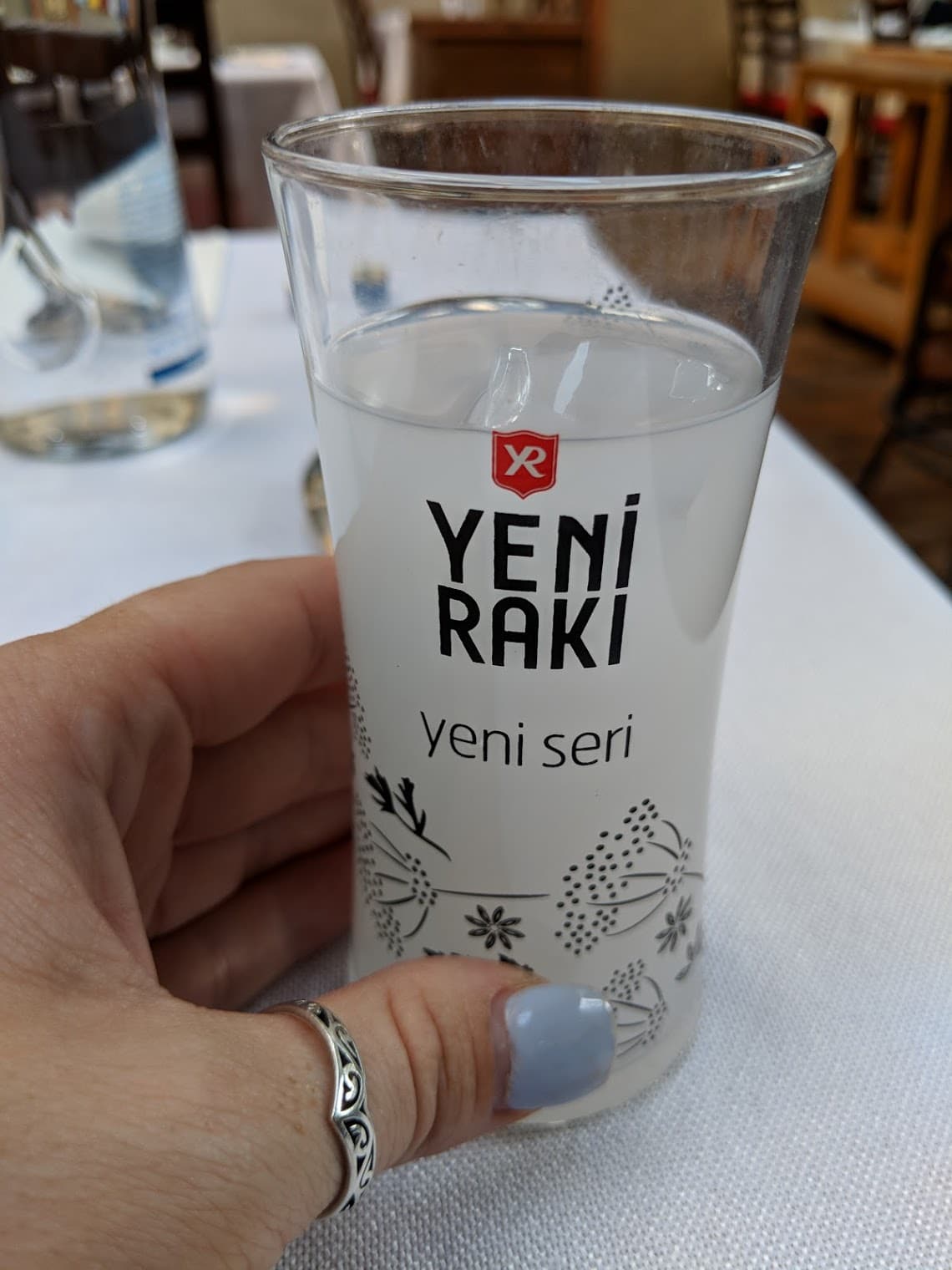 In Focus Tours: These tours focus on real issues and the people tackling them. When I did my first In Focus Tour, I left in 'awe' of the incredible people I met and their stories I heard. They run in partnership with local nonprofits, NGOs, and Social Enterprises tackling these issues. I did an In Focus Tour in Istanbul at a Syrian Refugee Center. I got to meet people who risked their lives to come to Istanbul for a better life. We were served a delicious traditional Syrian meal (probably one of the best meals I have ever had in my life.) and learned about all the services they provide for those who immigrate. The profits from these tours goes back to helping these organizations strive and offer even more helpful services.   
New York Times Journeys: These tours are based on New York Times column '36 hours.' These jam-packed day tours are filled with tips from local guides as well as NYT journalists providing a full day of the best things to do, see, eat, and drink.
Active Tours: Hiking, bike riding, and snorkeling. These are just a few of the active experiences you can have on one of these tours. 
Christmas Tours: My favorite kind of tour! These tours provide a glimpse into how the locals celebrate Christmas. You visit smaller, lesser-crowded markets, learn about Christmas traditions & food plus, it wouldn't be an Urban Adventures tour without a few tastings! I did one in Prague and it was so nice escaping the crowds of the city center for a quieter Christmas Market experience.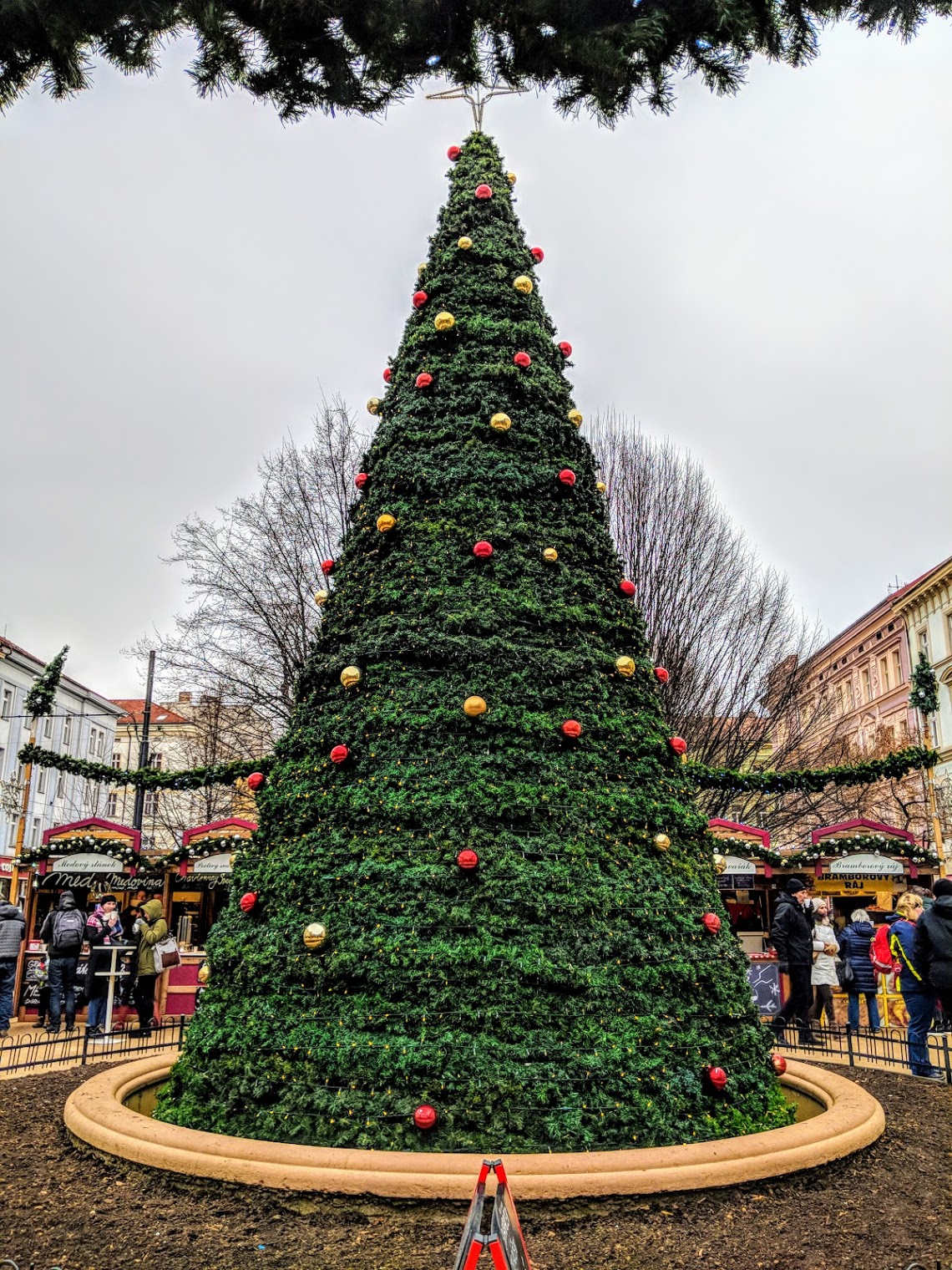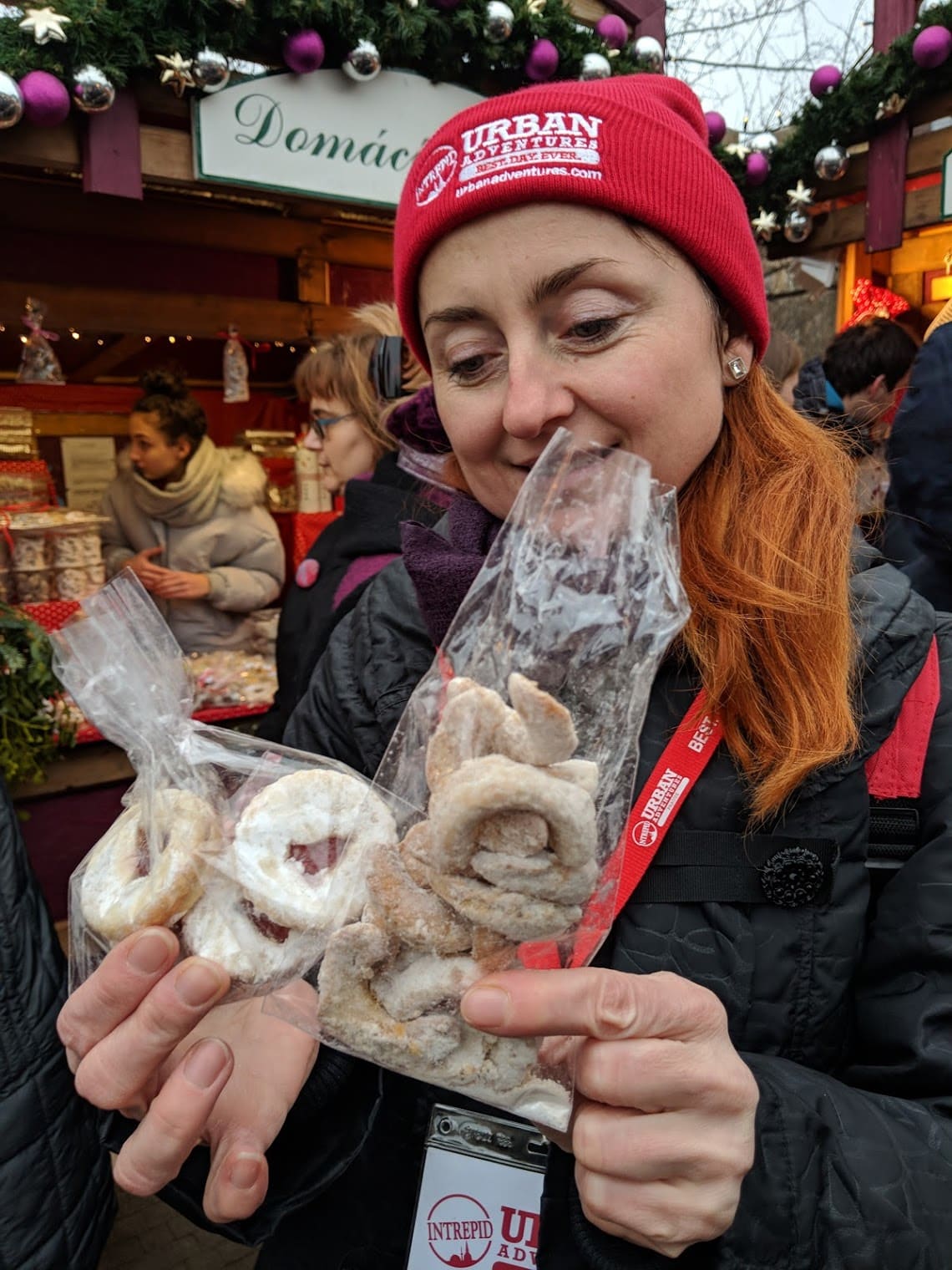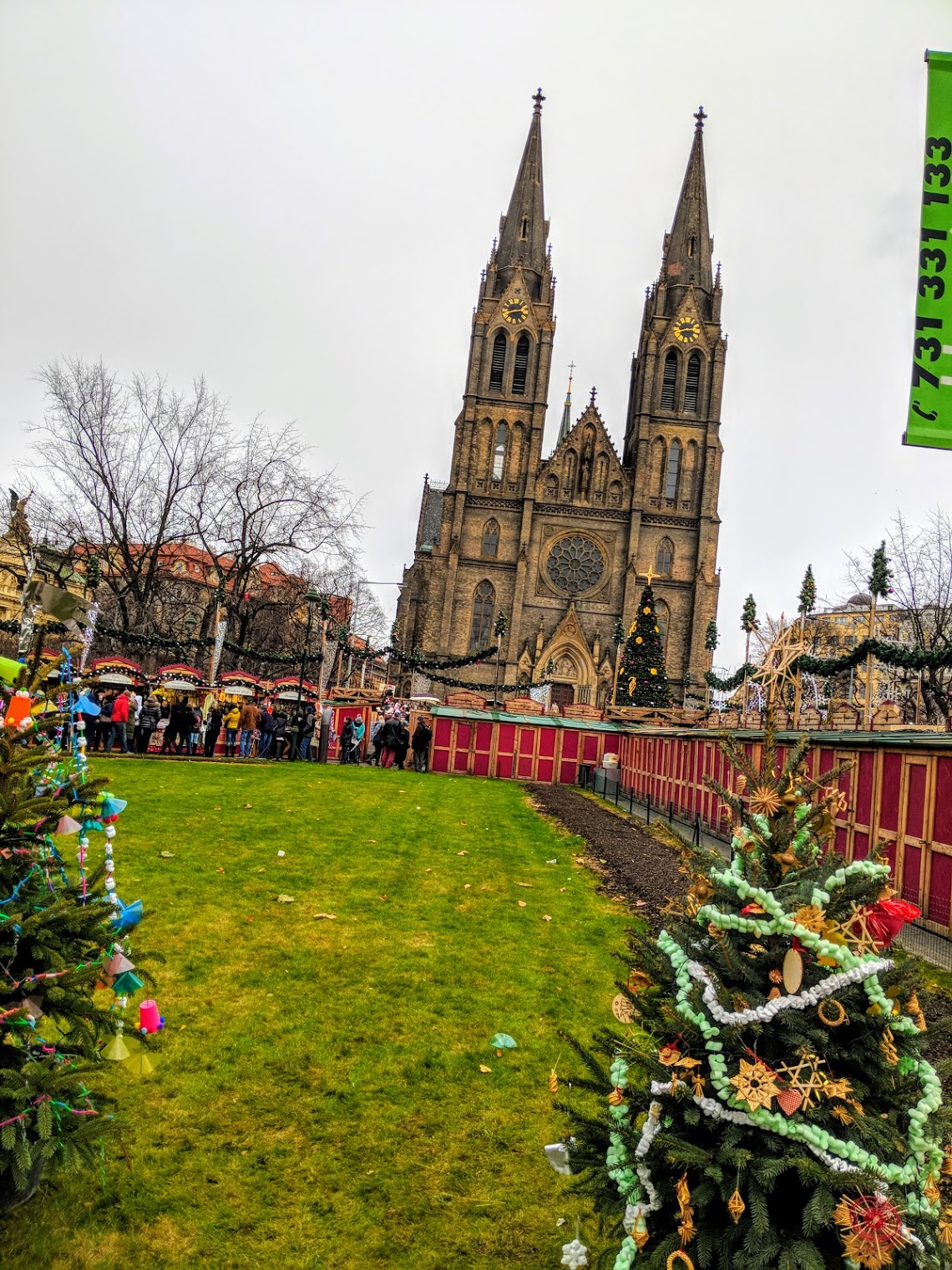 Pop up Tours: These are only available certain times of the year to celebrate holidays, festivals and to test new tours.
What to Expect on an Urban Adventures Tour
Every Urban Adventures tour, you can expect to be greeted by an energetic guide and a group of down to earth tour mates who are as eager to explore the city as you are. You will get a full historical overview of the city and stories about the people living there. The local tips they provide will make the rest of your visit extra smooth. You will see the best things the city has to offer and to be immersed in the sites, smells, and sounds of your surroundings, and you can expect to have a amazingly good time.
Where you can Experience an Urban Adventure Tour
Was this article helpful to you? Well, go ahead and save it by pinning it so you can reference it later on.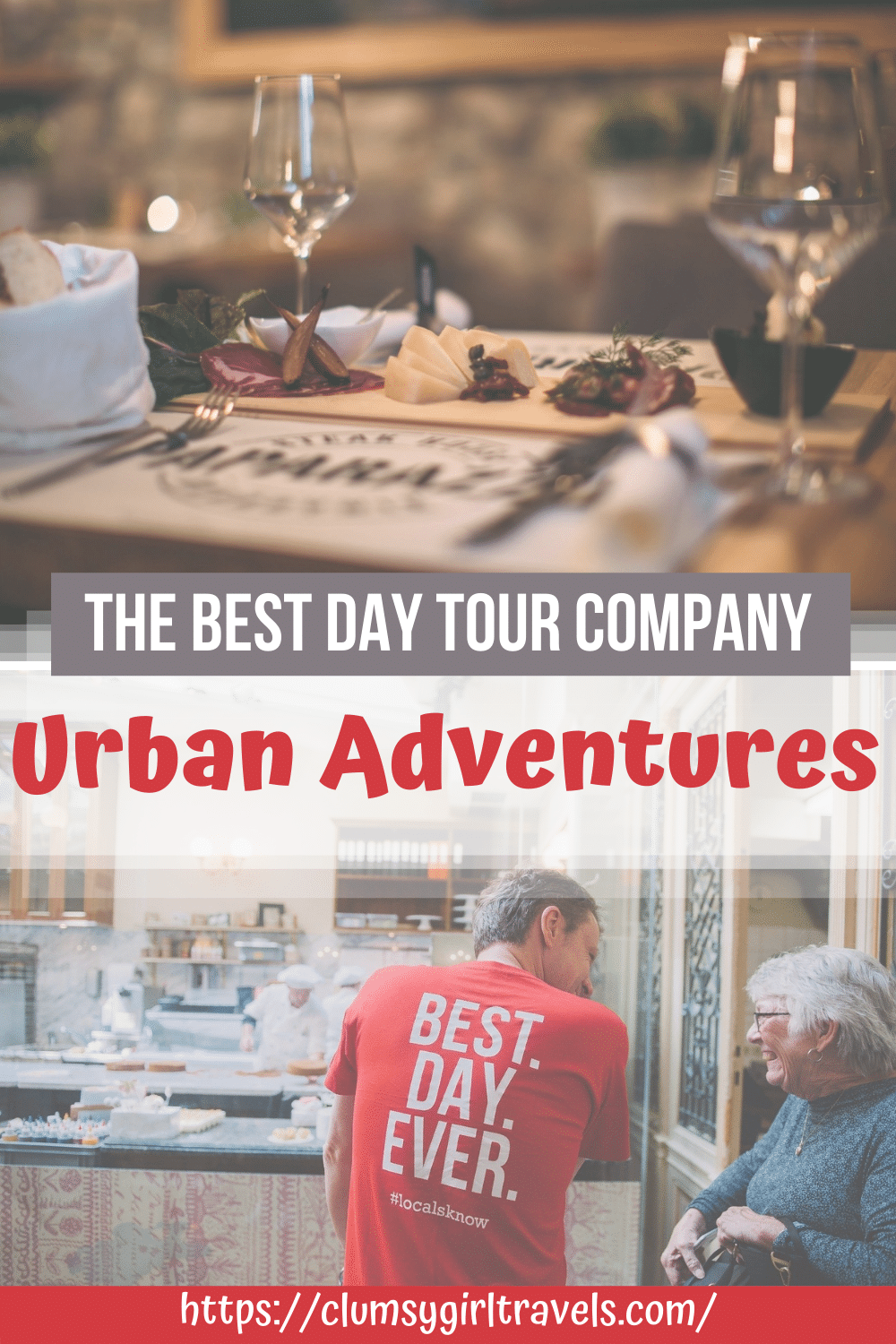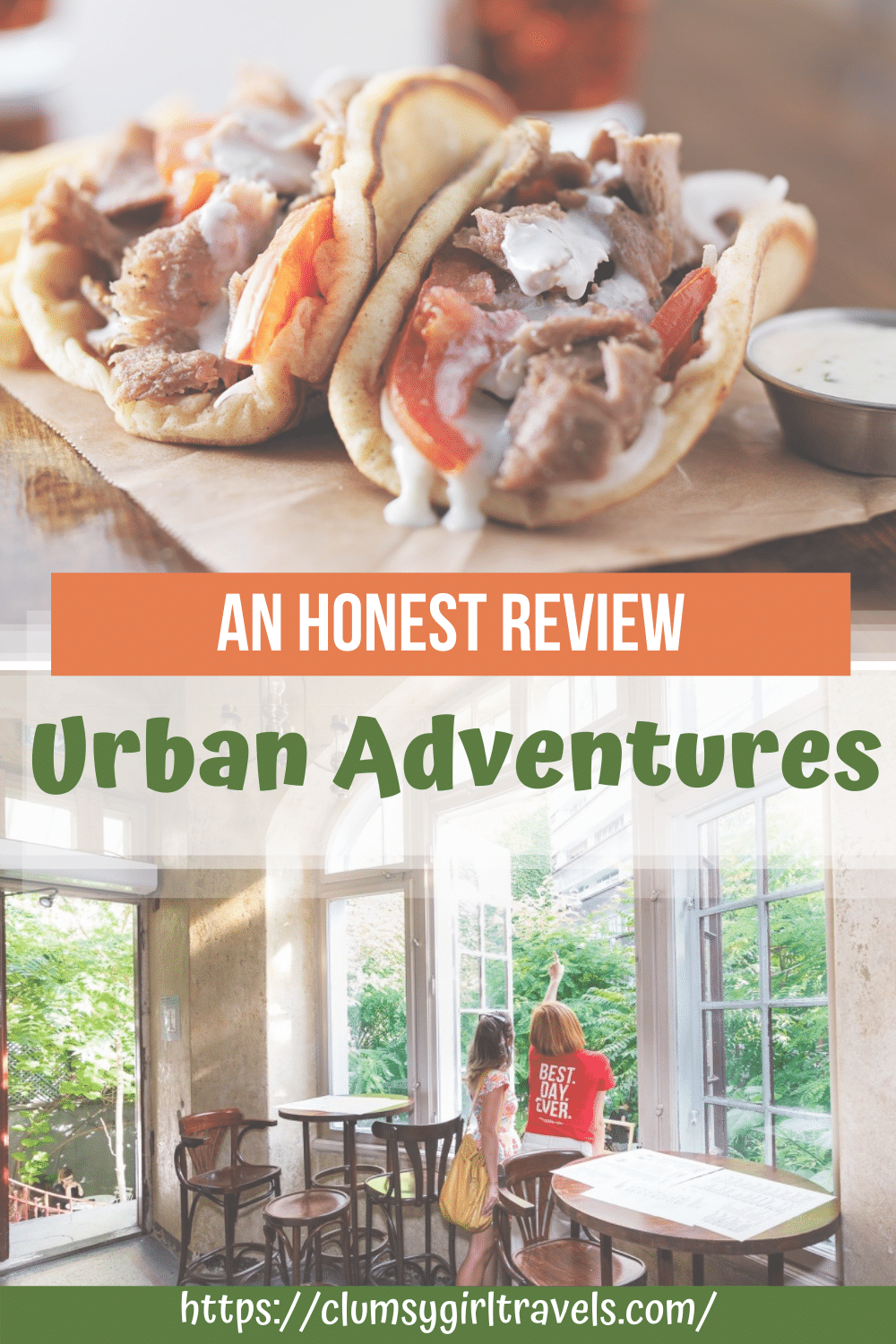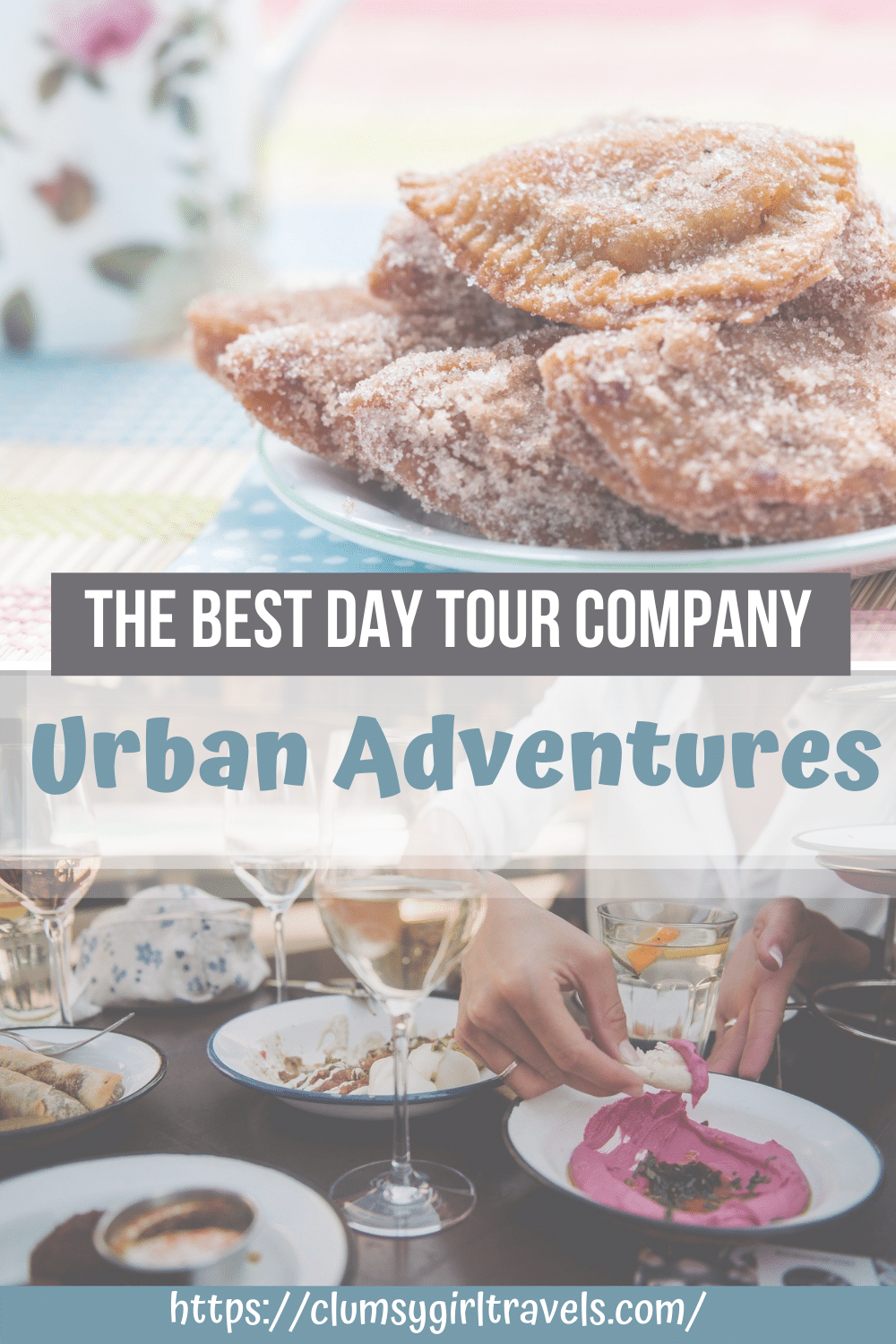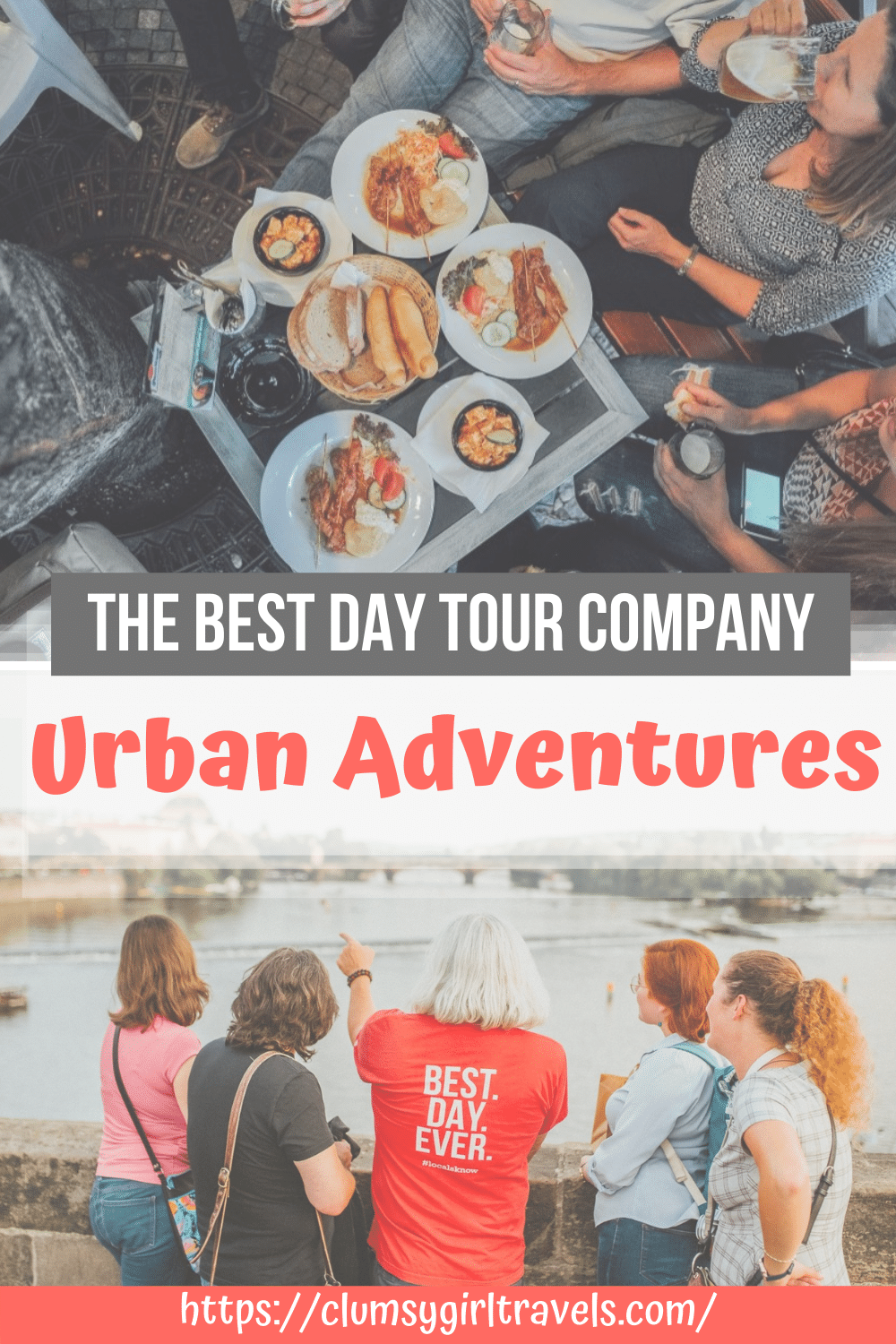 Helpful Travel Resources
First off, if you want to browse all my favorite travel resources check out my Travel Resources page.
Trip Planning: I have put together the ultimate trip planning guide that will walk you through everything you need to know to plan your perfect trip.
Book your Flight: Check out Skyscanner and Momondo! They can have great deals. Airfarewatchdog is also a favorite of mine. I get notified by email every time there is a good deal from my local airport.
Book your Transportation: Wanderu is usually where I check first. They check hundreds of different transportation companies all over the world and find you either the best bus or train deal. Flixbus is one of my favorite cheap options for Europe. The buses generally aren't too bad and they go to most countries around Europe. It's the perfect option for short distances. Train travel is my favorite mode of transportation and I always use Rail Europe to book my tickets. The Eurail pass makes Europe train travel super affordable.
Book your Accommodation: On a budget and looking for cheap accommodation? Hostelworld is my preferred site to book cheap and reliable hostels. Hotels Combined compares hundreds of sites to give you the cheapest hotel deal. If I know the hotel I want to stay at, This is the site I generally use. Hotwire has a fun mystery to it. It's a great site to use for last-minute bookings. They don't actually tell you the name of the hotel when you are browsing. You will just get the area of the city it's in, the price, and how many stars it has. I love the surprise aspect of it!

Book your Travel Insurance: Getting travel insurance is such a crucial part of preparing for a trip. You never know what could happen and why take the risk? Before I travel anywhere I always book my insurance through World Nomads.
Book your Activities: Now, you have planned all the logistics time to think about what you will do once you get to your destination! These are a few of my favorite trip planning sites. I always use Viator when I am looking for tours. I have booked cooking classes, day tours and so much more through them and absolutely love the immense selection they offer in cities all over the world! Pinterest is great to get travel inspiration and plan an upcoming trip or share inspo with friends and family. I use Trip Advisor to plan itineraries for what I want to see & do in each city. I also use them to read reviews on restaurants and hotels too.

Store Your Luggage: Do you have a long layover or a late flight and need to store your luggage? Luggage Hero has got you covered. You can book luggage storage in more than 35 cities worldwide for as little as $1 an hour or $8 for the day.