Bright sparkly lights, world-renowned DJ's, pool parties, and hordes of obnoxious drunk 20-somethings are what come to my mind when I think of Nevada, but after a recent trip, I took there, my perception of the state has completely changed.
Nevada is beautiful with tons to see & do, and it has unexpectedly become one of my favourite US states. I am already planning a trip back. Oh, and guess what? You don't have to be completely and utterly shit faced to enjoy Nevada, and all of its glory. It's a fun place to explore sober too.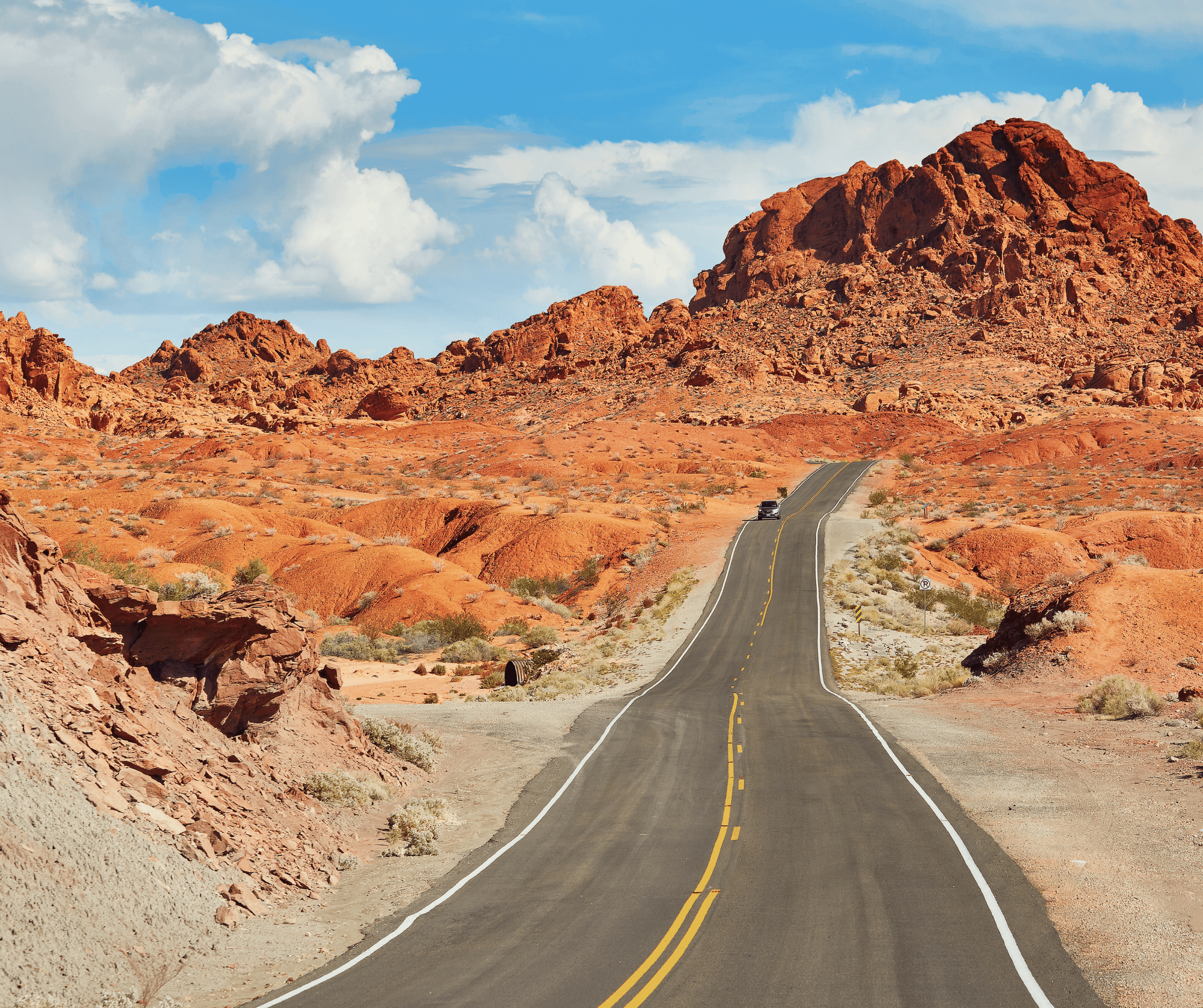 Anyway, the only city in Nevada I have visited is Vegas, so when my cousin invited me on a cross country road trip, the first state we were going to pass through was Nevada. I was determined to do more than get drunk every night and go dancing. As fun as those things are, I wanted to get to know a more local side of Nevada. 
After planning our entire road trip using my travel spreadsheets, our first stop was a small town called Tonopah. It was in the middle of nowhere.
You may be asking yourself why anyone would visit such a place.
Well, to make a long story short, Tonopah is an old haunted mining town. In pretty much every mining town, haunted or not, death is a common occurrence, but it seems those that have passed away in Tonopah have not been put to rest, and as revenge, they haunt the locals and tourists. Since I love visiting haunted places (even though I don't really believe in ghosts), I couldn't say no to a quick visit, especially since we were passing through anyway.
Anywho, we will get more into ghosts later.
I put together this in-depth guide to show you the absolute best of Tonopah, such as how you can be a victim of ghost hauntings, where to learn the fascinating history of Tonopah – including stories of death, where to try locally produced beer and tons more cool things to do in Tonopah that you definitely won't want to miss on your trip!
Also, don't worry. Most of the murders happened ages ago, so you should be safe.
How to Get to Tonopah, Nevada
Since Tonopah is such a small town, there isn't much public transportation. It's possible to get to Tonopah on the bus from Vegas or Reno, but it will be a lot easier to get around if you have a car. I can't drive, so luckily, I was with someone that did, but if I were alone, I would have to get to Vegas or Reno and then take a bus to Tonopah.
My favourite website to book buses is Wanderu. I recommend checking them out if you plan on taking the bus.
If you are flying into Nevada, then you will want to fly to Reno or Vegas. They are both about the same distance from Tonopah but in different directions.
Legend's & Stories About Tonopah, Nevada
Tonopah has been deemed one of the spookiest places in Nevada by locals and tourists, and that has everything to do with the ghosts that haunt the small town. There are a few legends & stories worth telling. I don't know how accurate these stories are, but these are the tales that have made Tonopah the haunted place people know and visit today. Prepare to get spooked!
The Lady in Red
The Lady in Red was a prostitute who worked exclusively with Mizpah Hotel patrons (one of Tonopah's haunted hotels) in the 1920s. It is said that a wealthy man may have killed her in a room on the fifth floor in a fit of rage after learning he was not her only customer.
Legend has it that the ghost of the lady in red roams the hotel to this day.
A second version of the tale says her husband caught her cheating on him at the hotel after he had missed a train. He then proceeded to beat her to death.
There were lots of anger management issues back then.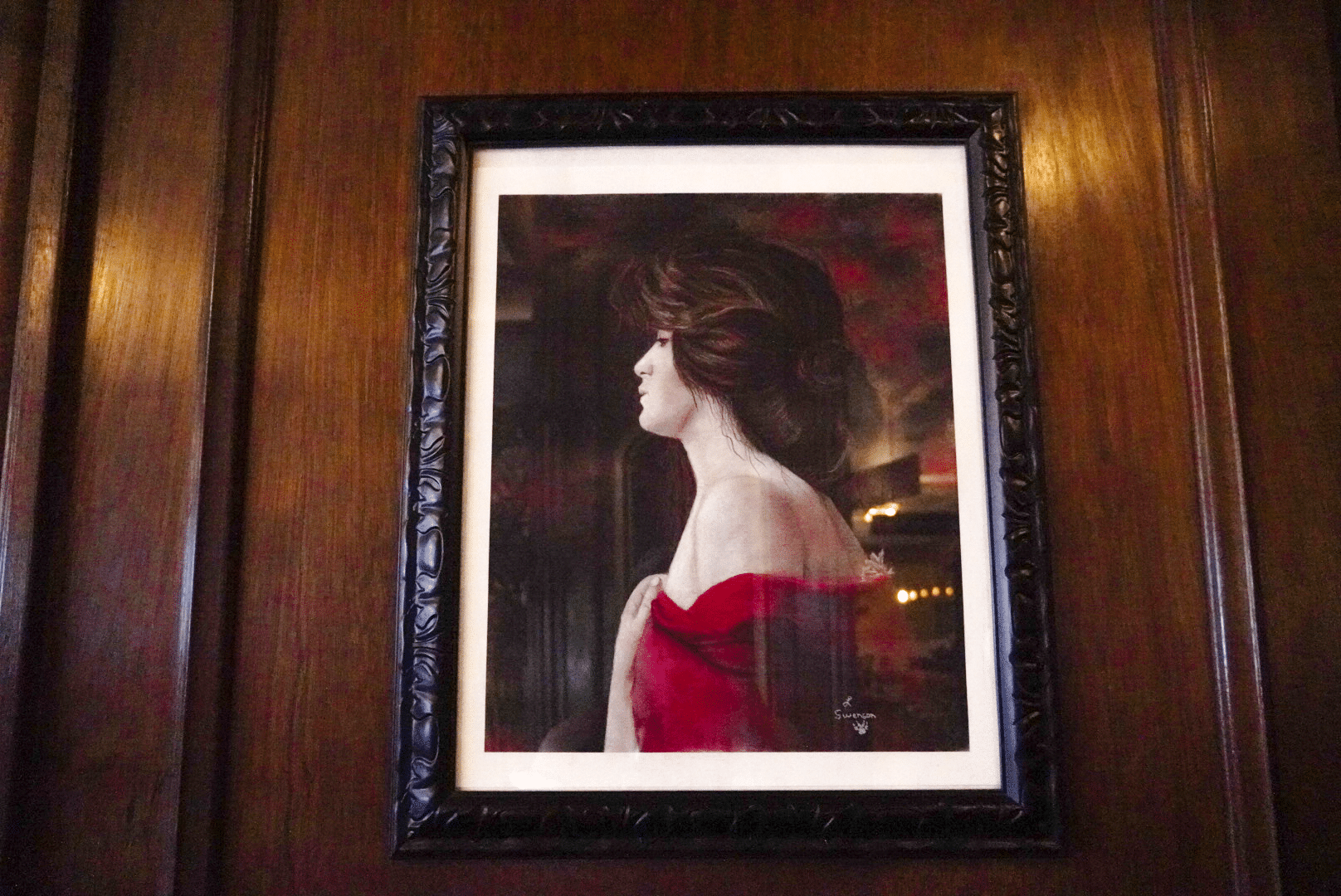 The Founding of Tonopah
Tonopah was founded by a prospector called Jim Butler totally by accident. The story goes that Butler's donkey had gone missing one night. When he found him the following day, he picked up a rock to throw at him in frustration, but the rock was heavier than any rock he has picked up before. That was the moment he realized what he has found—a mine of silver and gold. Overnight, Jim butler became one rich man, and it's all thanks to his donkey.
Bina Verrault: An Outlaw on the Run
Bina Verrault was a scam artist who lived her best life in New York City by stealing hearts and scamming men out of thousands of dollars. You could say there were a couple of people she pissed off. When folks eventually caught on to her scammy ways, she was run out of NYC. She headed west to start a new life, and when she landed in Tonopah, Nevada, she decided to stay.
Once in Tonopah, she got a job at the mine, which was rare back then for a woman, but no one asked questions about where she came from because, well…that wasn't something you did back then. After some time, she started doing what she did best: scamming, but the miners were the victims this time.
A couple of miners eventually caught on to her trickery and shunned her. She was left depressed and turned to her only friend: Alcohol. She died sad and alone from alcohol poisoning. People have said they have seen Bina wandering Tonopah's mining camp and peeking through windows at the visitor centre.
Stay in a Haunted Hotel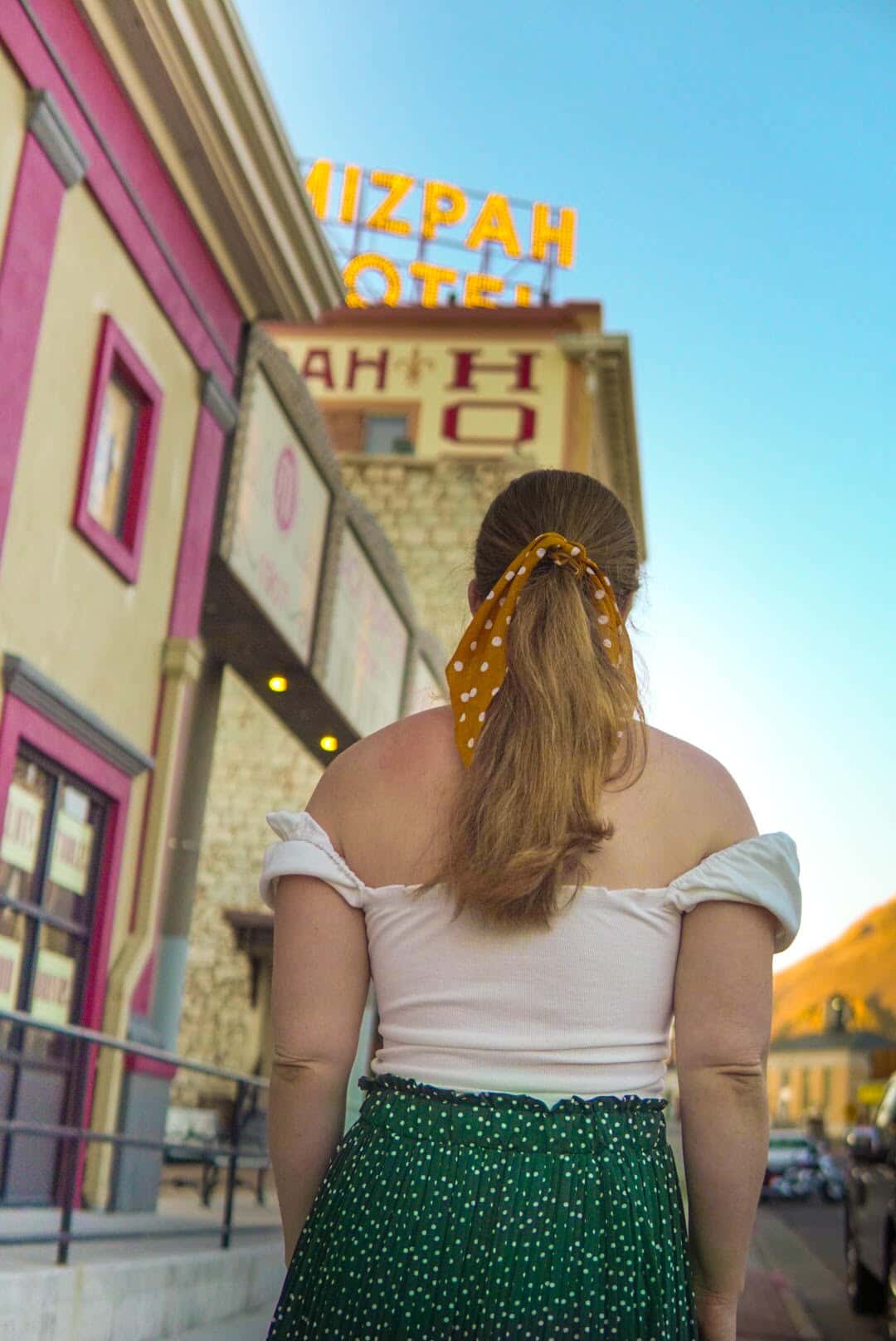 Okay, so I am just going to put this out there. I don't believe in ghosts! I never have, but I have an open mind, and if I know a place is haunted, I will absolutely be on high alert for any ghosts or spirits that may be roaming around. I was surprised to discover that Tonopah actually had two haunted hotels. I mean, for such a small town, that was crazy! There have been many interviews where guests and workers at these hotels have admitted to hearing strange noises, distant laughing and shoes pittering and pattering down hallways.
I, unfortunately, didn't see any ghosts at any of the hotels we stayed at. It could be because we were exhausted after driving so much, but it could also be because I just don't believe in them? It's like Fairies. If you don't believe in them, you won't see them, so the only conclusion I can think of is that they knew I wasn't a believer and therefore didn't want to grace me with their presence.
Anyway, if you visit Tonopah, I recommend staying at one of these hotels or both (like I did). If you are a believer you might have better luck than I did and if not well, these are just super cool hotels to stay at anyway.
Mizpah Hotel: This is a historic hotel with an old west luxury theme. They have several themed rooms. I definitely recommend booking one. We stayed in the wagon room, and I kid you not…our bed was a wagon. It was awesome! They also have a haunted room called "The Lady in Red", where a murder occurred in the early 1900s. She haunts that room and hallway looking for revenge. The Mizpah also had an exhibit filled with pictures of the hotel in the old days and tons of historical artifacts in the lobby. The Mizpah was by far one of my favourite hotels!
There is also a restaurant on-site with delicious food. The breakfast was great!
The Clown Motel: To be honest, this motel was more creepy than haunted. I mean, a motel filled with clowns would give anyone the heeby jeebys. I have heard of instances where the workers dress up as clowns and knock on doors and peek through windows, but I am not actually sure if that is true. At least I didn't experience that. The creepy part isn't necessarily the motel itself, but the fact that it's located next to an abandoned cemetery. I don't know about you, but I am not a fan of cemeteries, let alone abandoned ones.
They also have certain rooms that are more haunted than others. We didn't stay in one, but we have heard creepy things have happened in those rooms. They also have a clown museum on site with thousands of clowns on display, many of which are donated. It's one of the most extensive clown collections in the world.
.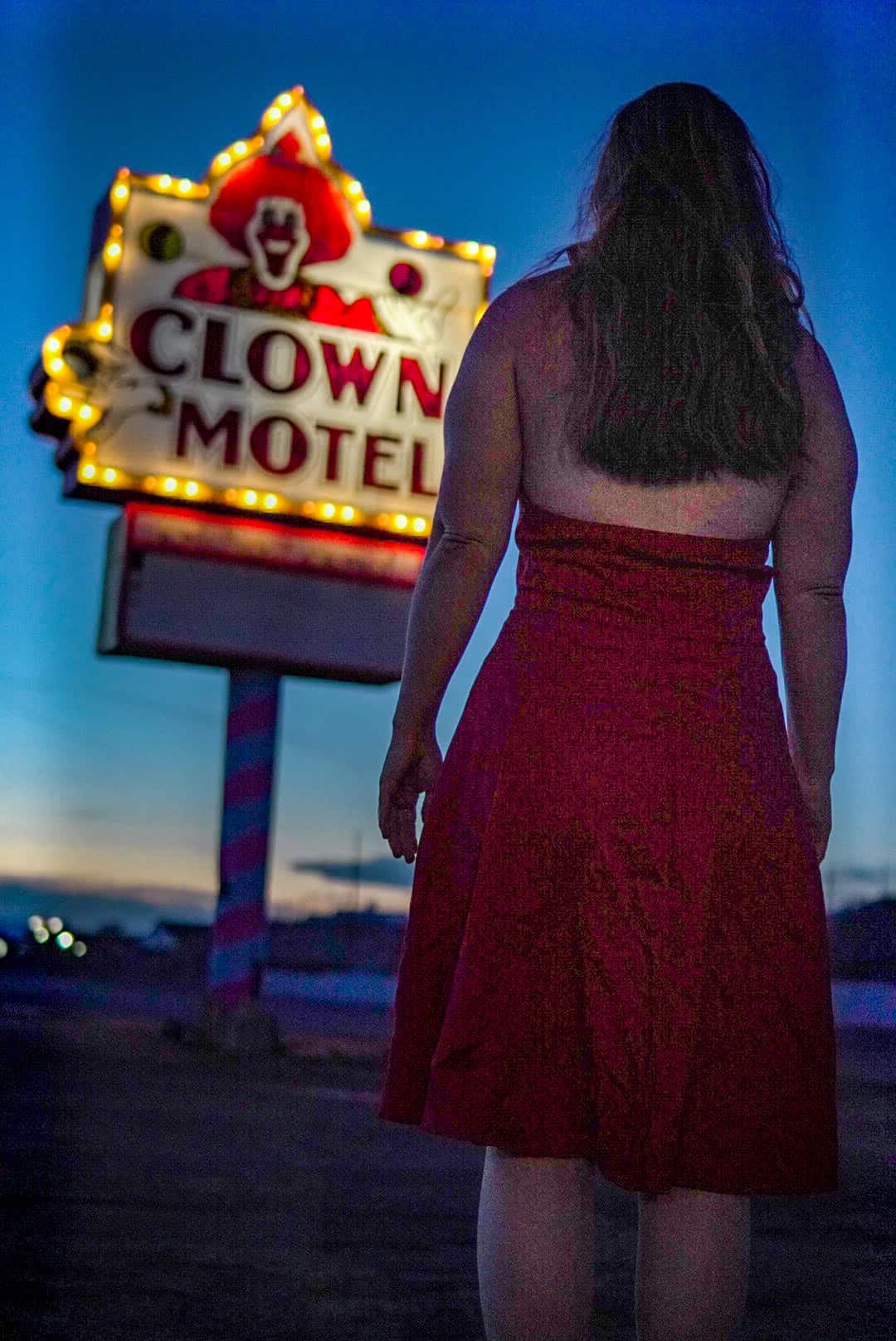 Get Spooked By Ghosts
I know I have talked about ghosts a ton in the article, but now we will discuss where you can get spooked by them. The cemetery next to The Clown Motel is one of the most haunted places in town. It's abandoned now, meaning no new bodies get buried there. It's not uncommon for people to see glimpses of figures looming in the darkness. One such figure is that of a man. Well, it's really the outline of a man, and no one knows who he is. I ended up exploring the cemetery at night, and it is pretttttttty creepy, I am not going to lie.
Day Trip to a Nearby Ghost Town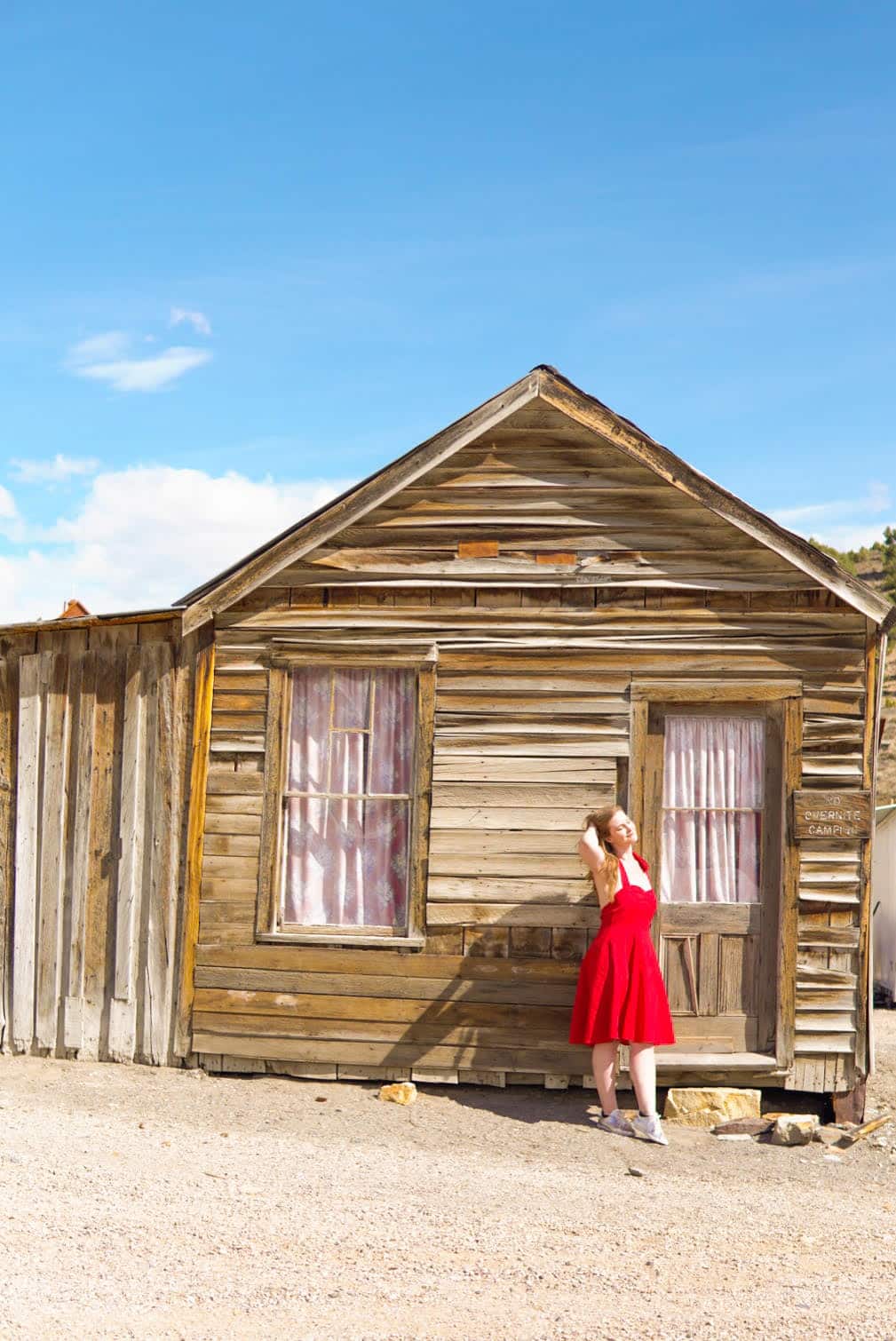 Before this trip, I have always wanted to explore a ghost town. There is something eerily cool about seeing a town that has been nearly untouched for decades. I love thinking about the people who used to live in these towns.
Who were they, and what was their story?
First things first. Do you know what a ghost town is and why they exist? In the early 1900s, mining was the industry everyone got into because that's where the money was. Whether you were someone's husband, uncle, son, roommate, basically – if you were a man, you would most likely be working in the mines. People from all over the US started flocking to the west with the hopes of striking it rich. There were so many people that the towns that already existed couldn't contain them all, so new towns had to be built to accommodate everyone.
All good things eventually come to an end, right? When the silver was running out, people were forced to leave these mining towns to look for work elsewhere, leaving these towns abandoned for decades.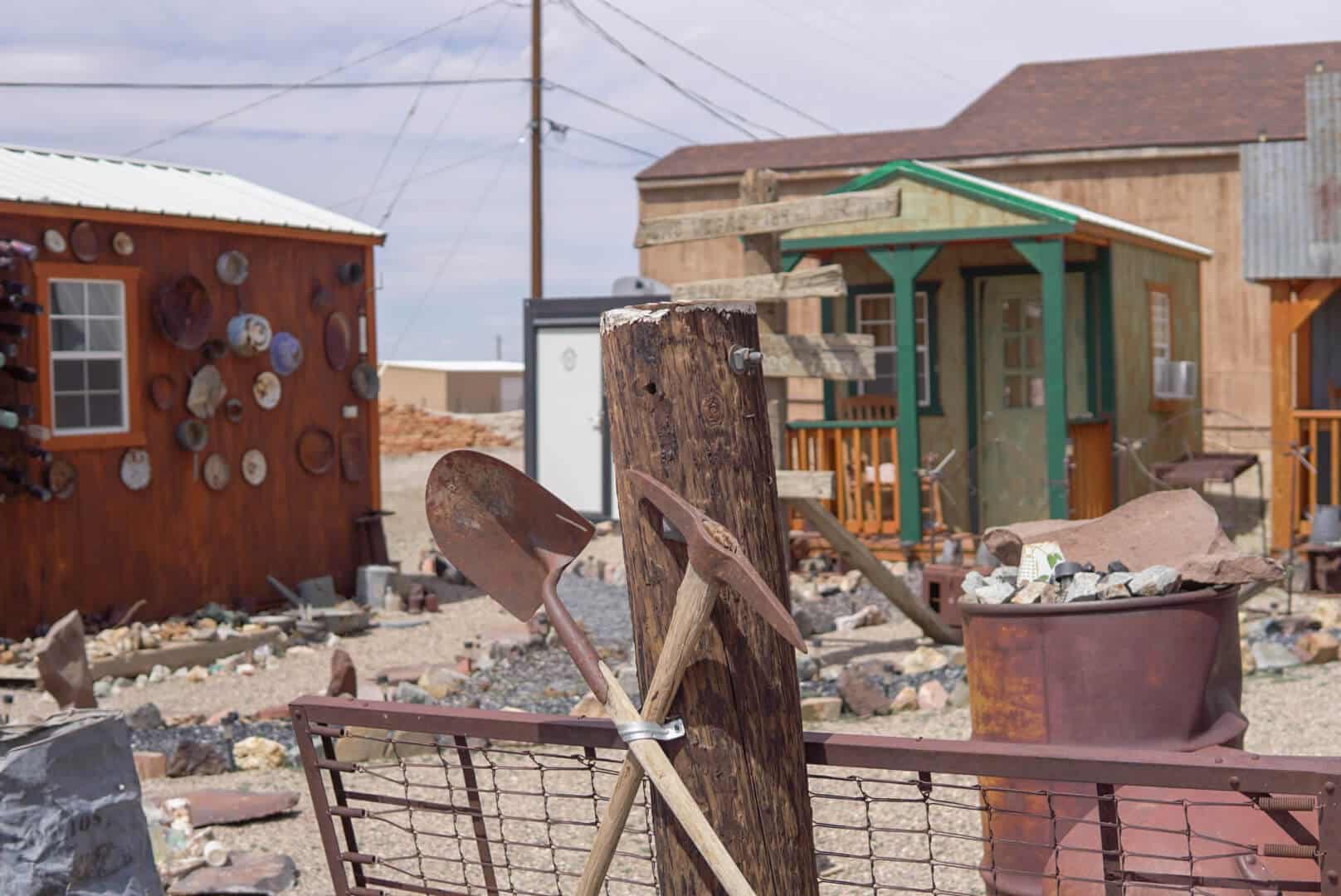 Luckily for us, these towns still exist, and many of them are open for visitors. Some of them are a bit more lively and taken care of than others, but regardless visiting these towns is like stepping back in time. There are a couple of ghost towns close to Tonopah, and I highly recommend spending a day exploring them if you can.
To get to these towns, you absolutely need a car. There are no buses or trains that stop in these towns.
Belmont: Before you drive to Belmont you should know that, you most likely will have no cell service, and see no signs of life for miles. Belmont is literally in the middle of nowhere, so pray your car doesn't break down. Don't let that stop you from visiting though. 
Now that we got that positive tidbit out of the way you should first know that Belmont is quite small. There was one bar called "Dirty Dick's" and a courthouse, but most of the buildings are in ruins.
Back during the mining boom people moved around constantly looking for work, They started tearing down their homes so that they could gather the materials they needed to build a new home in the next town they live in. When Belmont's mine closed, people destroyed their homes to acquire timber from the roofs. They left the rest of their homes in ruins which is what still remains in Belmont today.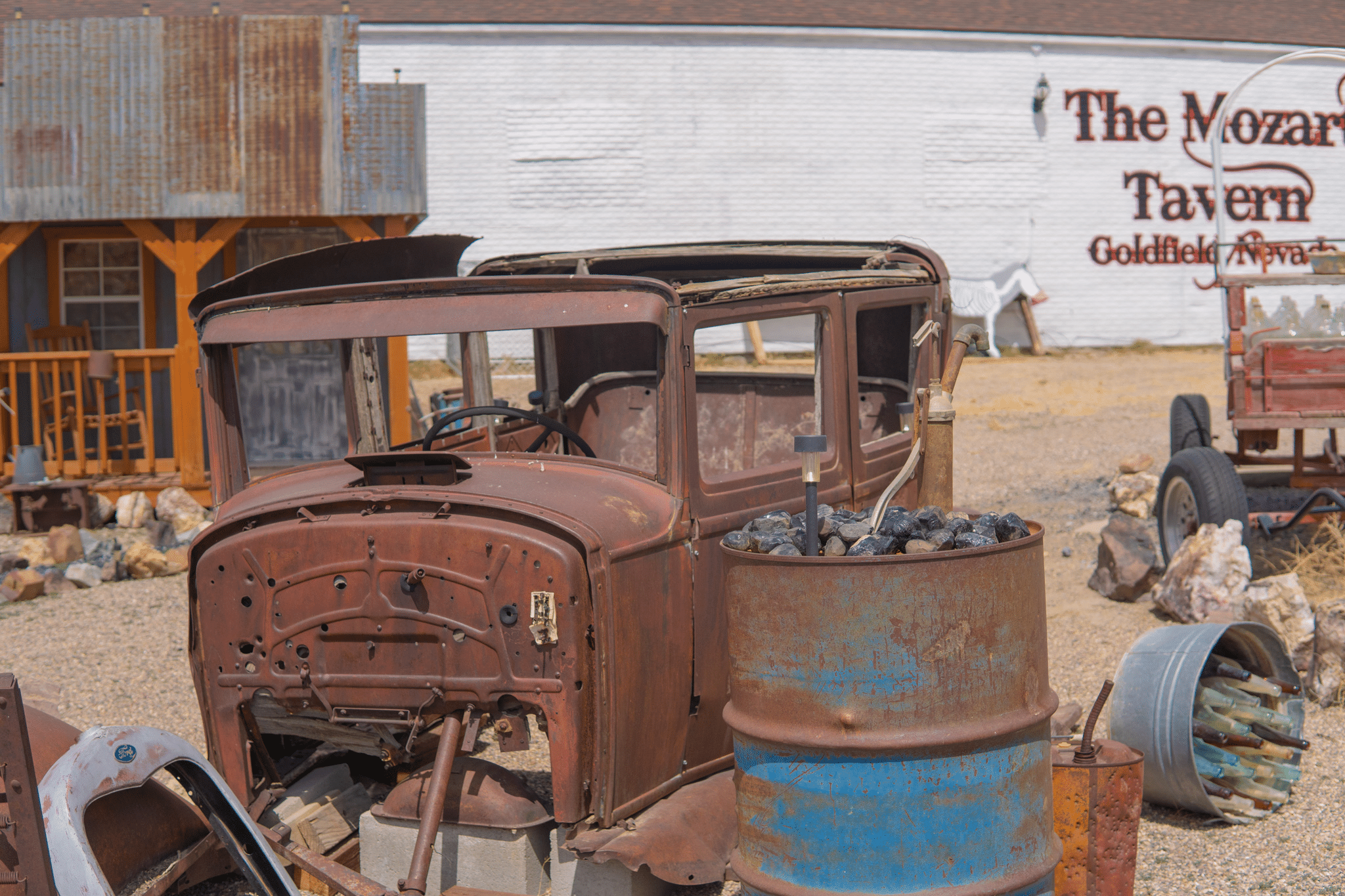 Goldfield: This town was a lot more lively than Belmont. Goldfield actually had a couple of shops and one restaurant. There was even a visitors centre. There is a self-guided walk that I suggest taking if you have the time. There is also loads of antique shops that sell old machinery and wagon wheels. 
I was tempted to buy a wagon wheel – not that I have the room for one, but imagine bringing home a wagon wheel as a souvenir? Anyway, If you have time to visit one ghost town on your trip, I recommend Goldfield.
Visit an Abandoned Mining Park
Tonopah Mining Park | Address: 110 Burro Ave, Tonopah, NV 89049
Yes, Tonopah has a mine and yes, it's haunted & abandoned and absolutely worth visiting. This mining park is said to be where Jim Butler found his donkey and discovered silver. Soon after word got out about Butler's discovery, prospectors flocked to Tonopah to work at this mining park.
The park is over 100 acres, so you will want to spend a couple hours or more here. There is a lot to see & read. Just a heads up –  It can get very windy, so make sure you have a coat. It was so windy my map ripped twice and blew out of my hand (I had to get 3 maps).
Before you explore the park, you need to stop into the visitors center and pay a $5 entry fee. They have a short movie I recommend watching before exploring the park.
Once you check in and are given a map, you are free to explore the park at your own pace. There will be a lot of walking depending on how much of the park you want to see. I was determined to see it all so I spent a good 3 – 4 hours there. Unfortunately, it's not accessible, so if you have trouble walking, this park will be incredibly difficult to get around. It was even difficult for me!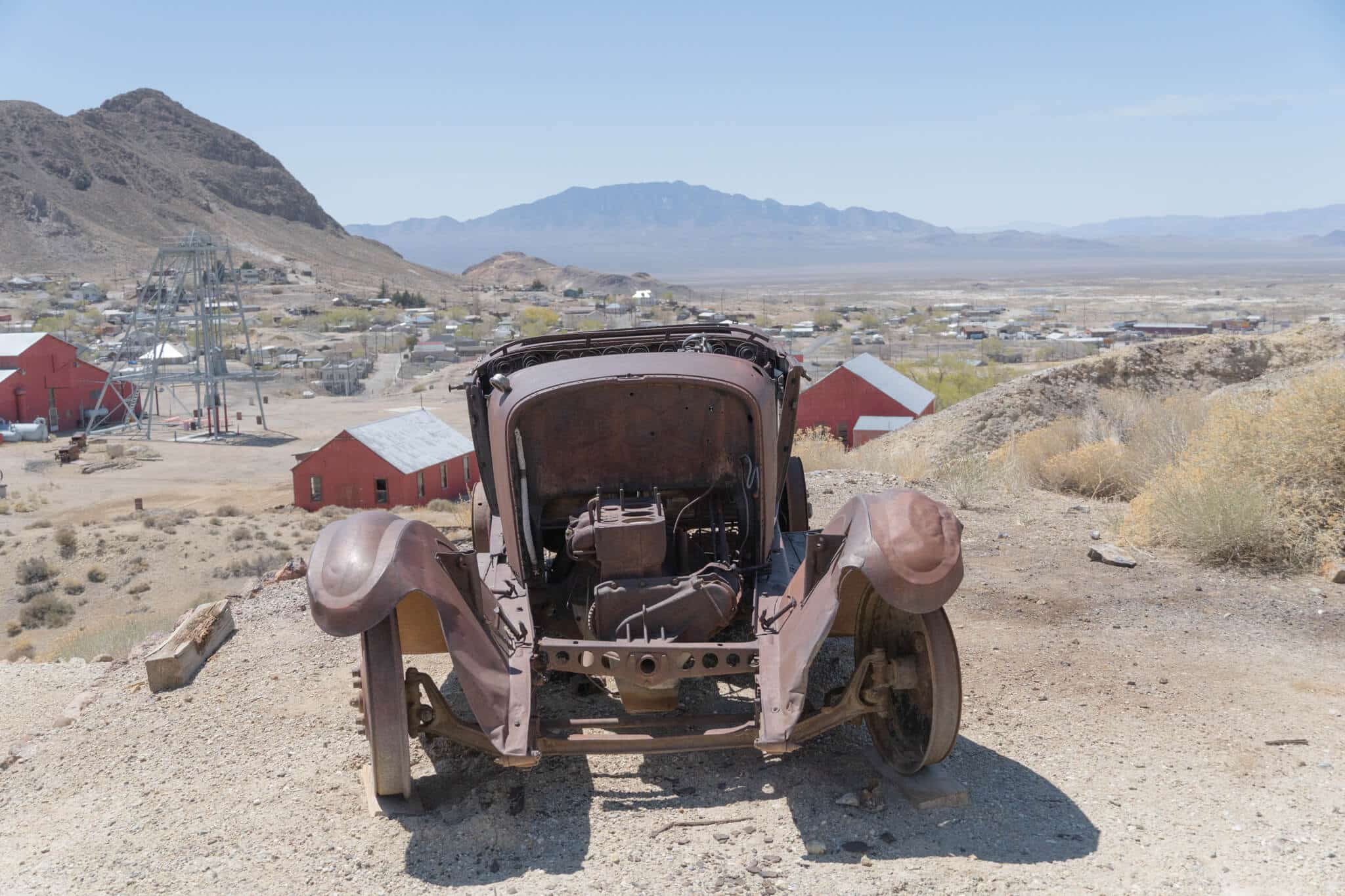 Star Gaze
Is there anything more magical than looking up at billions of sparkling stars? Tonopah is a mecca for stargazers. There are people who even say it's one of the best places to see stars in America On nights when the there is no moon, you may even think you are in space.
Tonopah has a special stargazing park called the Clair Blackburn Stargazing Park. If you REALLY want to see stars head to that park. When we visited the moon was too bright, so our stargazing dreams were crushed! It was a shame because I have never seen a sky full of stars before.
If you want to plan your visit to Tonopah around prime stargazing time you can track the moon cycle, and pick a time to visit when there is a new moon. You will almost surely be guaranteed a sky full of stars. I suggest downloading the app "My Moon Phase" It has a lot of information and will track the moon cycle so that you will know when the best time to stargaze is.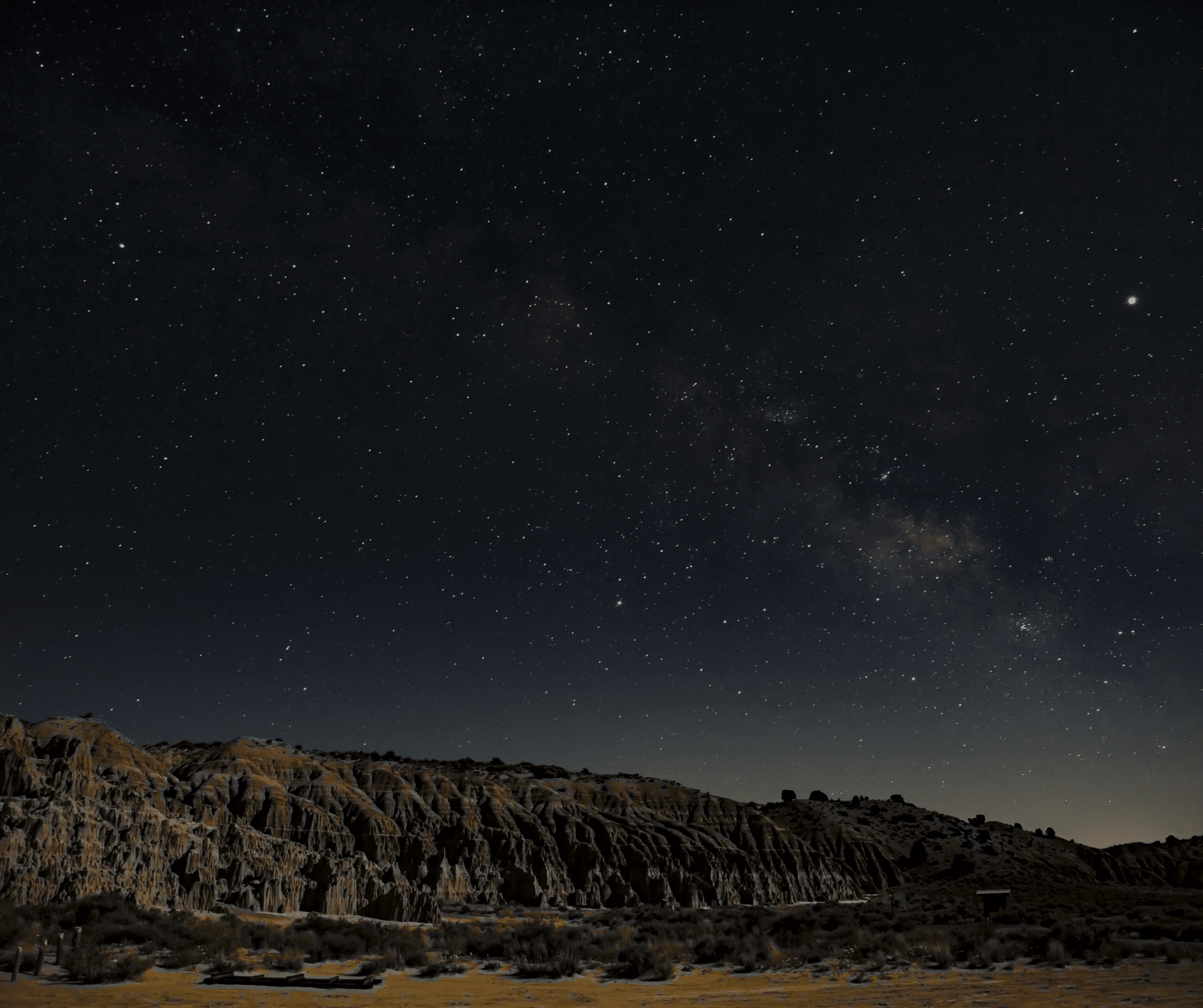 Try Some Locally Brewed Beers
Tonopah Brewing Company | Address: 315 S Main St, Tonopah, NV 89049
I was surprised when I discovered Tonopah had a brewery. That is something I wasn't expecting to find. Correct me if I am wrong but I don't think Nevada is known for their beer, but regardless, I had to taste test some brewskies and my final verdict: Tonopah brewery is worth a visit.
The cool thing about the beers is that they are all named after people that lived in Tonopah back when it was a mining town, so along with a cool refreshing cup of beer you will be learning a bit of history as well.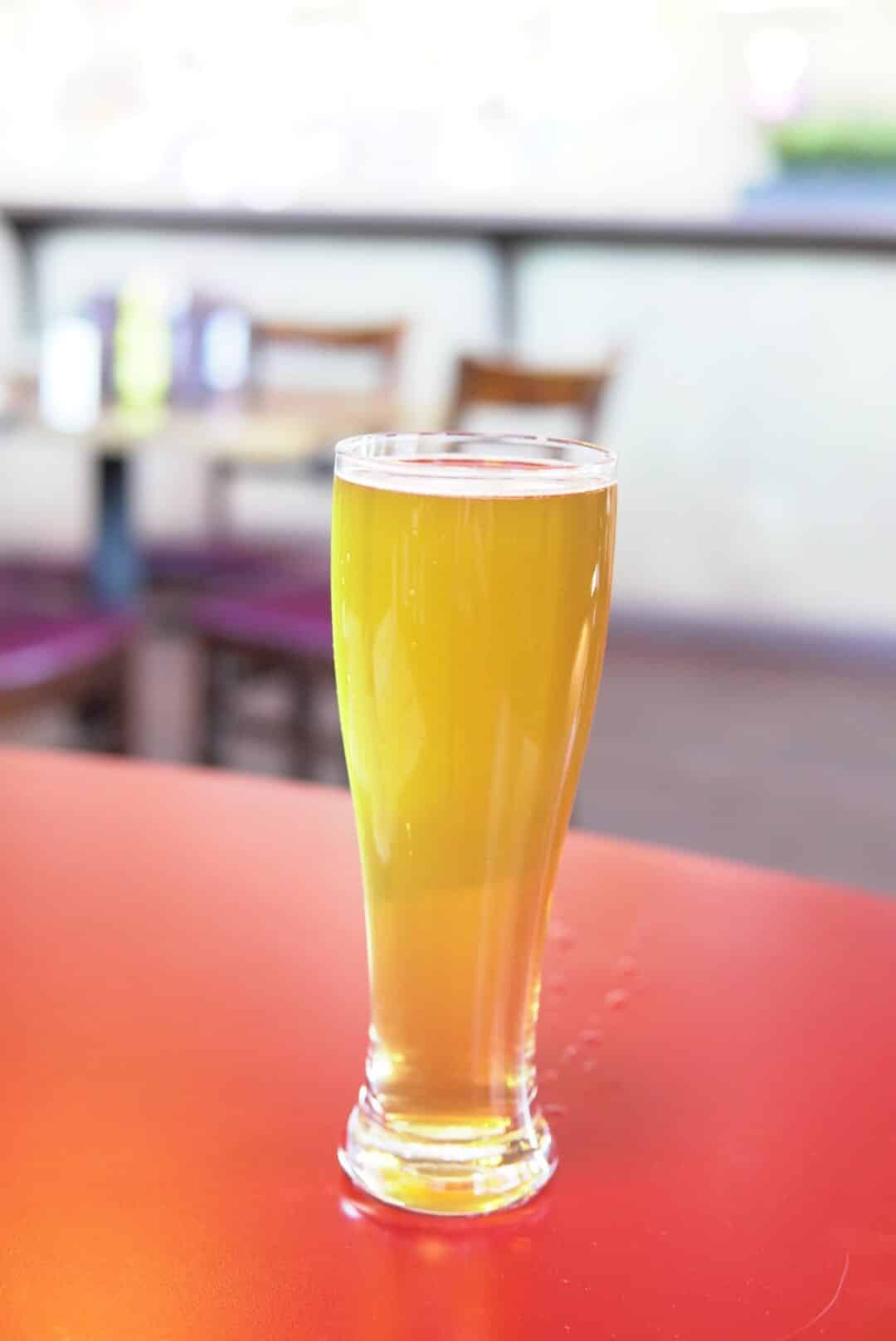 They also have a menu with pretty decent BBQ. I mean, I will be honest here, Tonopah will not have the best food. This was by far the best meal I had in Tonopah and the ribs went perfect with a cold beer. If beer isn't your thing, the owners also own a winery and sell glasses of wine from there.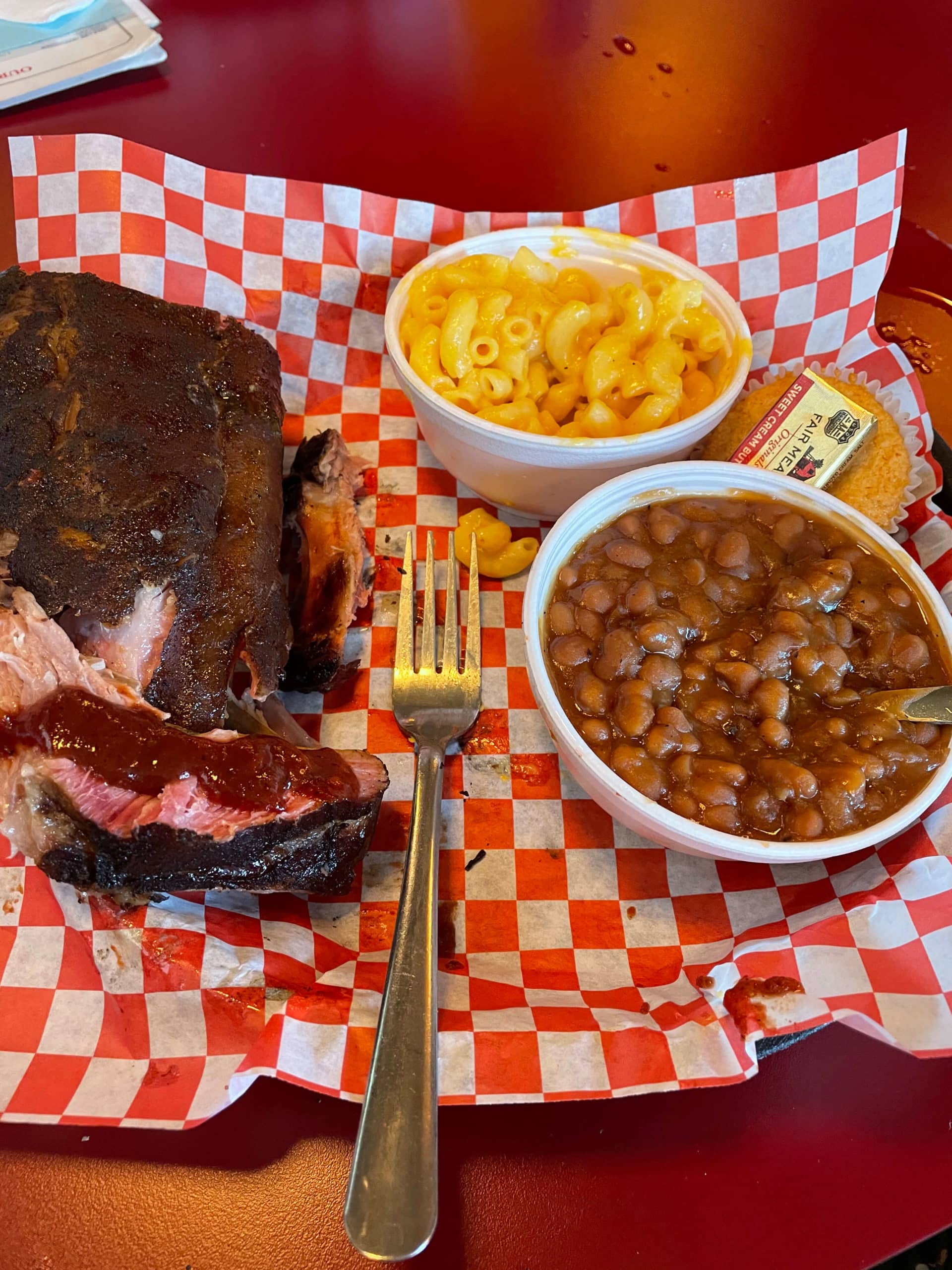 Learn About Tonopah's Gold Rush History
Central Nevada Museum | Address: 1900 Logan Field Rd, Tonopah, NV 89049
I have talked about the history and legends of Tonopah quite a lot in this article, but there is so much more that I can't possibly write in one post. If the mining history of Tonopah interests you, I recommend checking out The Central Nevada Museum. I found it fascinating. I am also a nerd and love museums and totally understand if this isn't your thing.
This museum was pretty unique. There was an outside area with old mining huts, Saloon, Blacksmith, and Railroad Yard. I am not sure if these buildings were replicas or the real thing, but they looked real enough. They also had old mining wagons and some old machinery displayed.
Inside they had tons of artifacts everything from Native American Artifacts, fossils, wildlife, old mining tools and they had tons of old photos among other things. Visiting the Central Nevada Museum is one of the best things to do in Tonopah, especially if you are interested in history and learning about the people who occupied Tonopah and the surrounding area.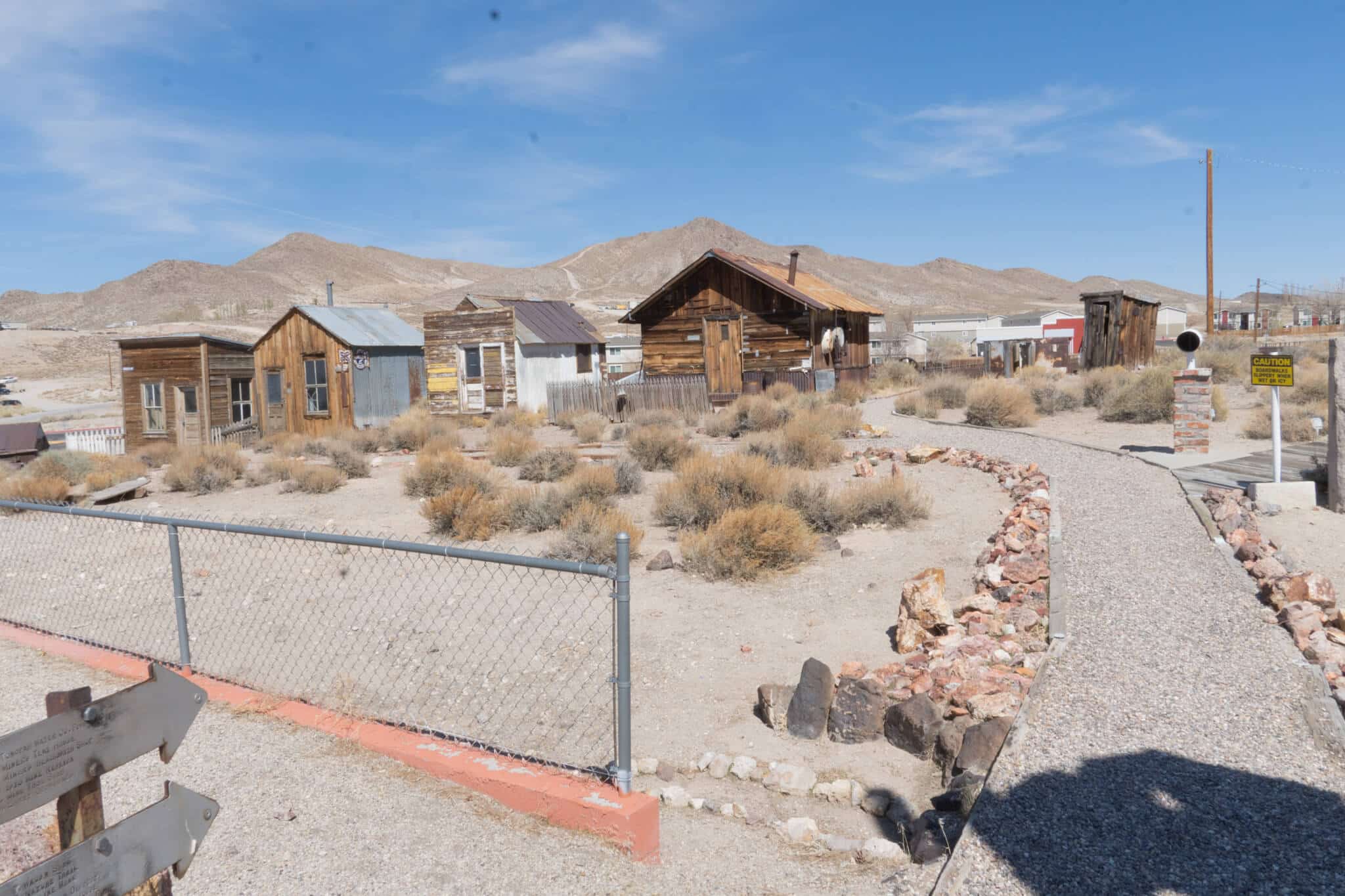 If you love visiting haunted and spooky, but underrated places, you should definitely add Tonopah to your bucket list.  It's a small town, so you shouldn't need more that 2 or 3 days to explore.
Have you been to Tonopah? What's your favorite haunted destination?
Was this article helpful to you? Well, go ahead and save it by pinning it so you can reference it later on.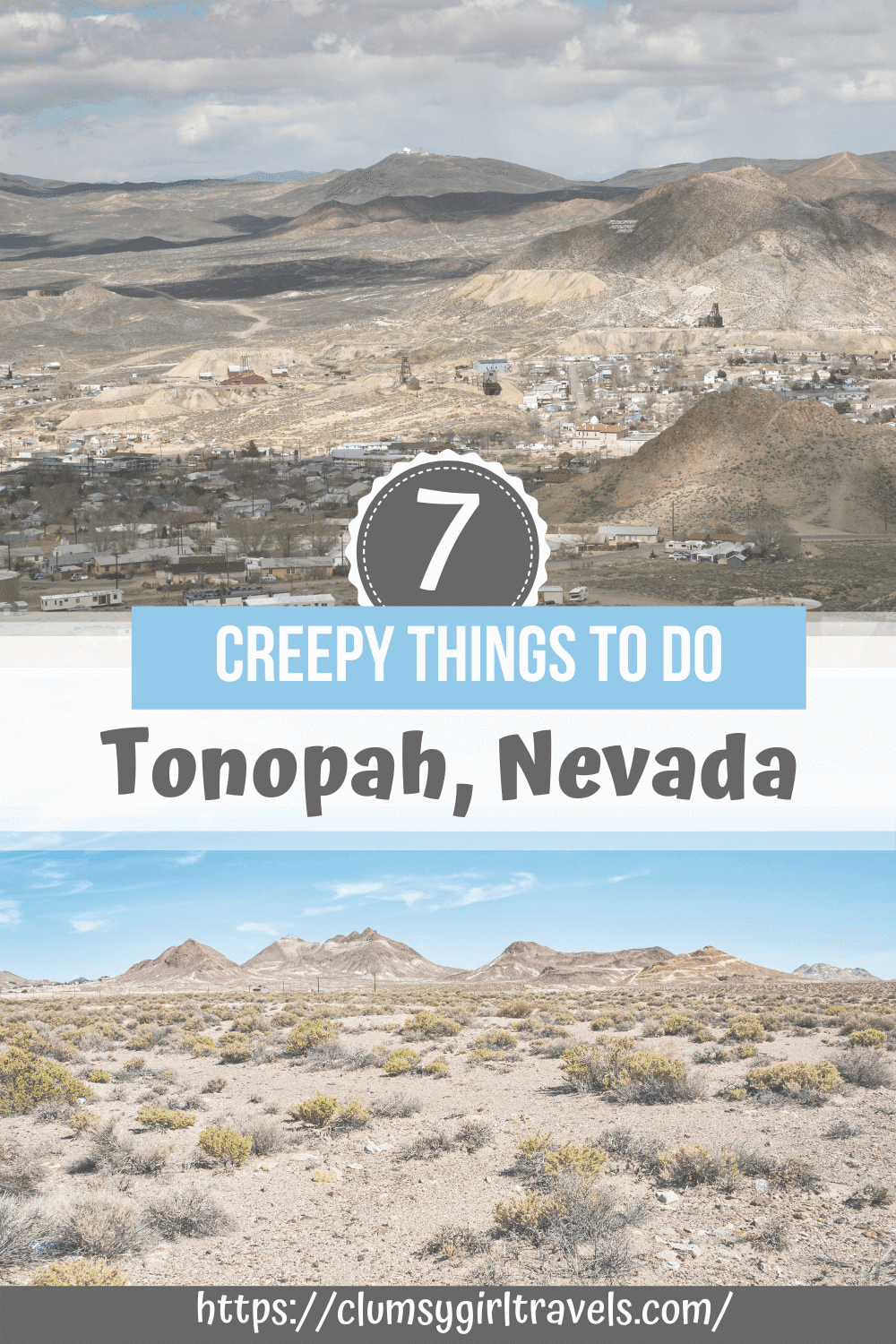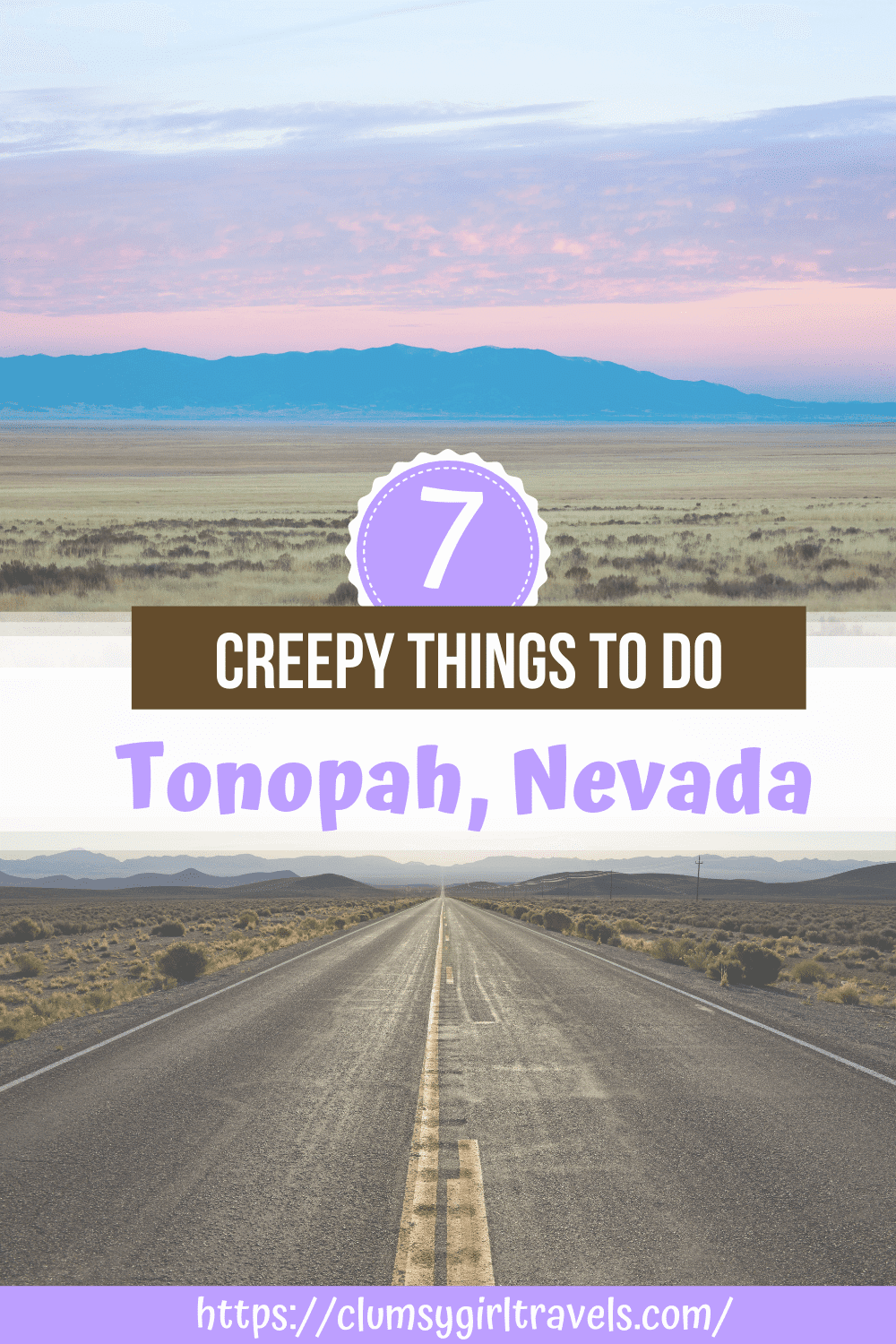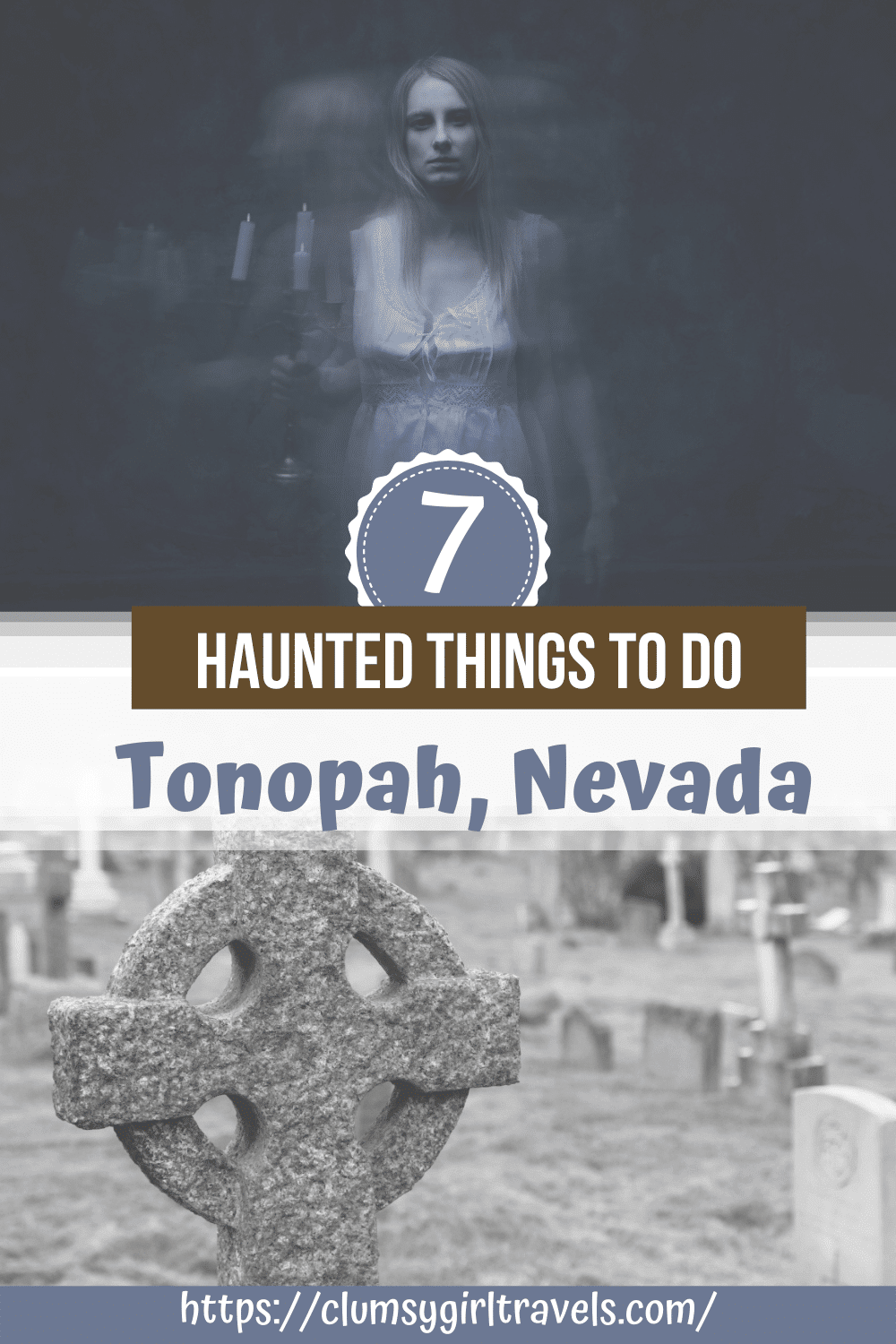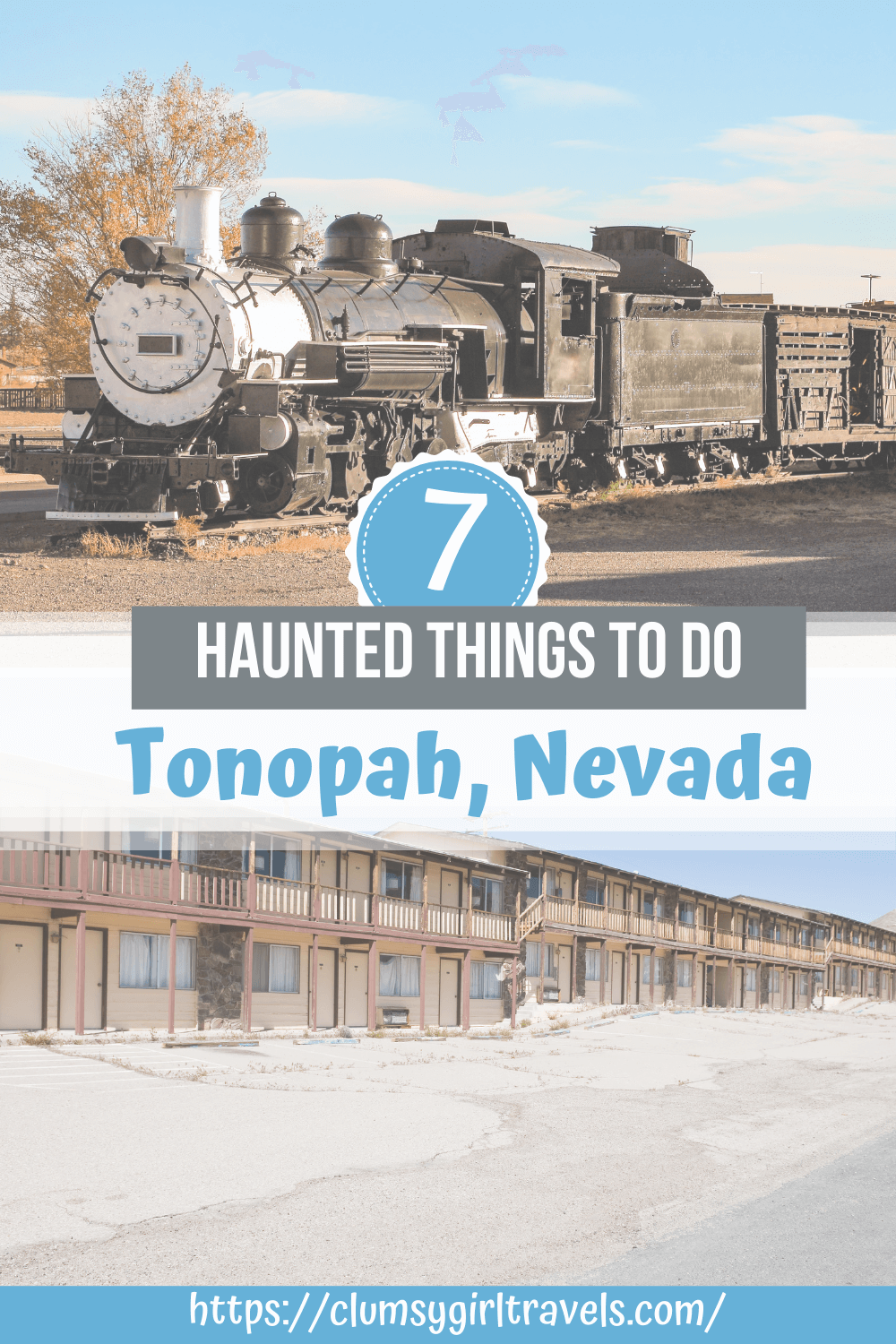 Helpful Travel Resources
First off, if you want to browse all my favorite travel resources check out my Travel Resources page.
Trip Planning: I have put together the ultimate trip planning guide that will walk you through everything you need to know to plan your perfect trip.
Book your Flight: Check out Skyscanner and Momondo! They can have great deals. Airfarewatchdog is also a favorite of mine. I get notified by email every time there is a good deal from my local airport.
Book your Transportation: Wanderu is usually where I check first. They check hundreds of different transportation companies all over the world and find you either the best bus or train deal. Flixbus is one of my favorite cheap options for Europe. The buses generally aren't too bad and they go to most countries around Europe. It's the perfect option for short distances. Train travel is my favorite mode of transportation and I always use Rail Europe to book my tickets. The Eurail pass makes Europe train travel super affordable.
Book your Accommodation: On a budget and looking for cheap accommodation? Hostelworld is my preferred site to book cheap and reliable hostels. Hotels Combined compares hundreds of sites to give you the cheapest hotel deal. If I know the hotel I want to stay at, This is the site I generally use. Hotwire has a fun mystery to it. It's a great site to use for last-minute bookings. They don't actually tell you the name of the hotel when you are browsing. You will just get the area of the city it's in, the price, and how many stars it has. I love the surprise aspect of it!

Book your Travel Insurance: Getting travel insurance is such a crucial part of preparing for a trip. You never know what could happen and why take the risk? Before I travel anywhere I always book my insurance through World Nomads.
Book your Activities: Now, you have planned all the logistics time to think about what you will do once you get to your destination! These are a few of my favorite trip planning sites. I always use Viator when I am looking for tours. I have booked cooking classes, day tours and so much more through them and absolutely love the immense selection they offer in cities all over the world! Pinterest is great to get travel inspiration and plan an upcoming trip or share inspo with friends and family. I use Trip Advisor to plan itineraries for what I want to see & do in each city. I also use them to read reviews on restaurants and hotels too.

Store Your Luggage: Do you have a long layover or a late flight and need to store your luggage? Luggage Hero has got you covered. You can book luggage storage in more than 35 cities worldwide for as little as $1 an hour or $8 for the day.