Do you ever get to a new city and wonder what other things you can do besides the traditional Free Walking Tour or exploring based on what a map tells you? Maybe you have done those things and want to try something new. Walking tours and maps aren't bad, but it's fun to experience a new city in different ways. Over the last few years, I have become a master at finding new and exciting ways to get to know the cities I visit and hopefully, you will find some of these fun activities worth trying when you visit a city for the first time.
Food Tours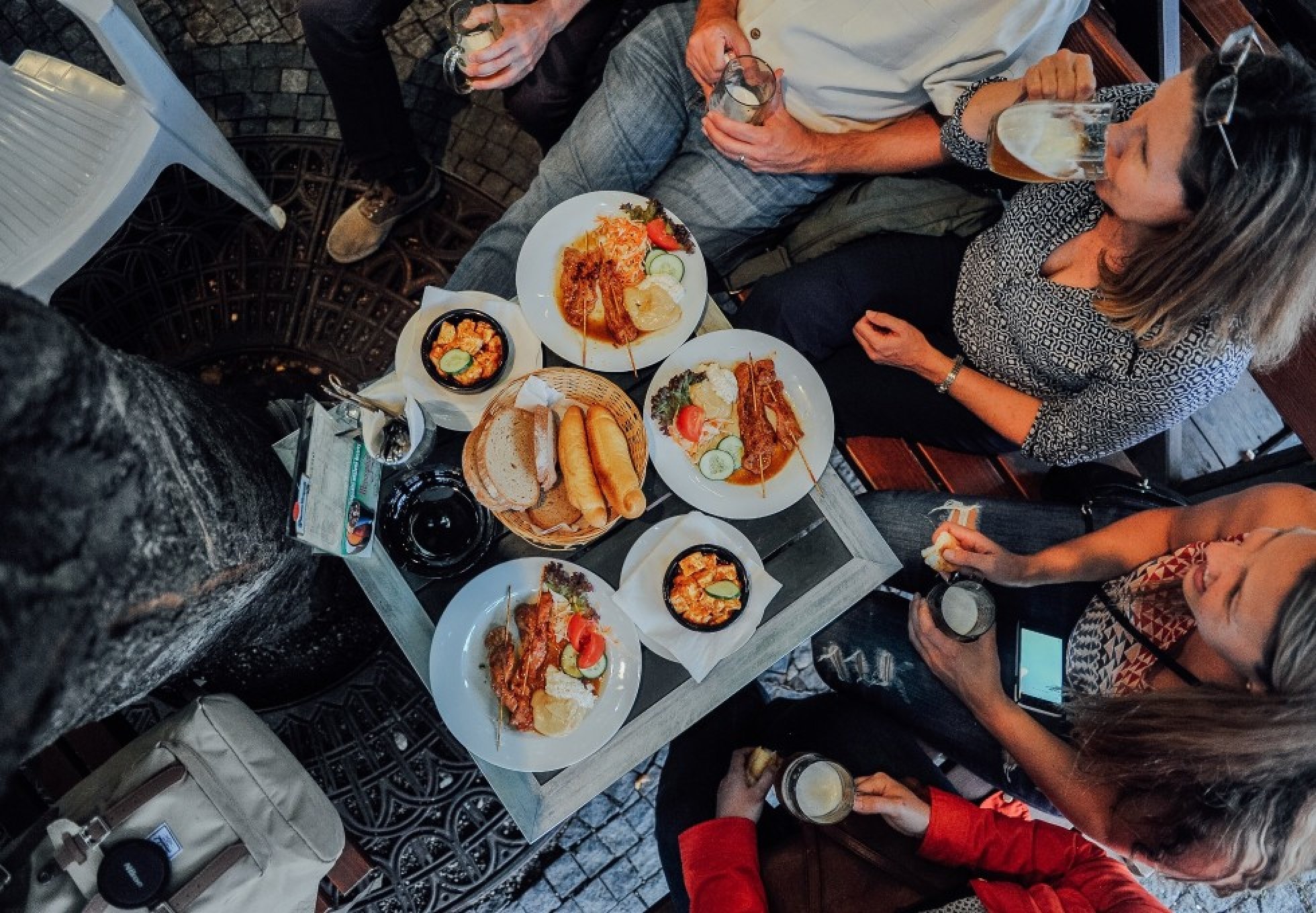 Food tours are a great way to get acquainted with a new city and what better way to get to know a city than through the local food! Every time I travel somewhere for the first time a food tour is the first thing I book. You get all the same information as a regular tour except you are indulging in yummy food as well.
The great thing about booking a food tour your first day is that the guides will always be happy to give you food recommendations for the duration of your stay, so you aren't wasting money eating at horrible tourist traps. I have had some of the best meals because of my guides recommendations and it's fun to also go back to some of the places you tried on the tour!
Below are several websites you can book a food tour:
Sunrises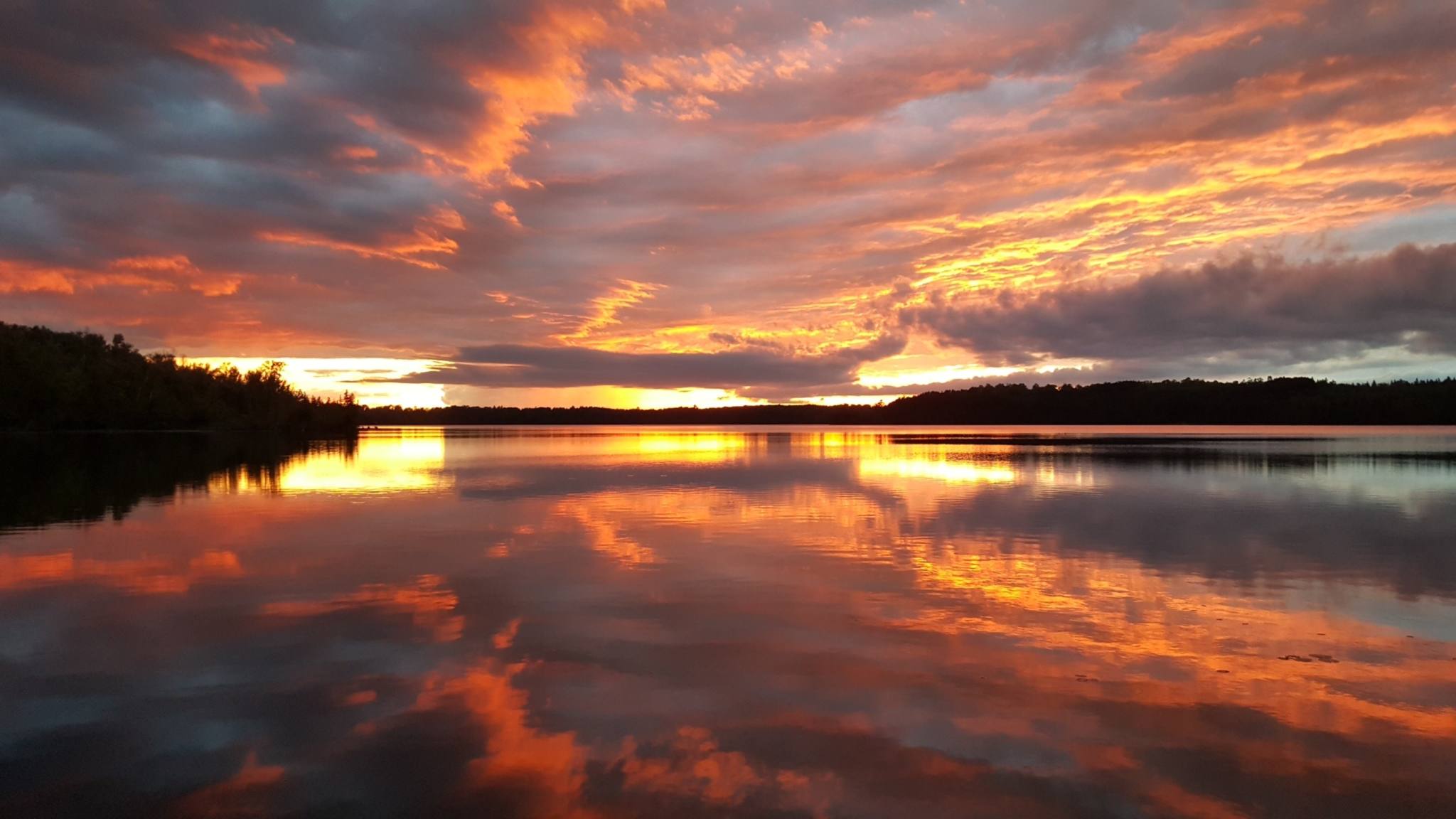 You really get a different feel for a city when you explore in a new light and sunrises are the best time! It's early enough when most people won't be up yet and not too dark. It's a time when the streets are mostly empty, so if you have been wanting to get that picture with no people in the frame then get out there early and explore the city as it wakes up.
Pub Crawls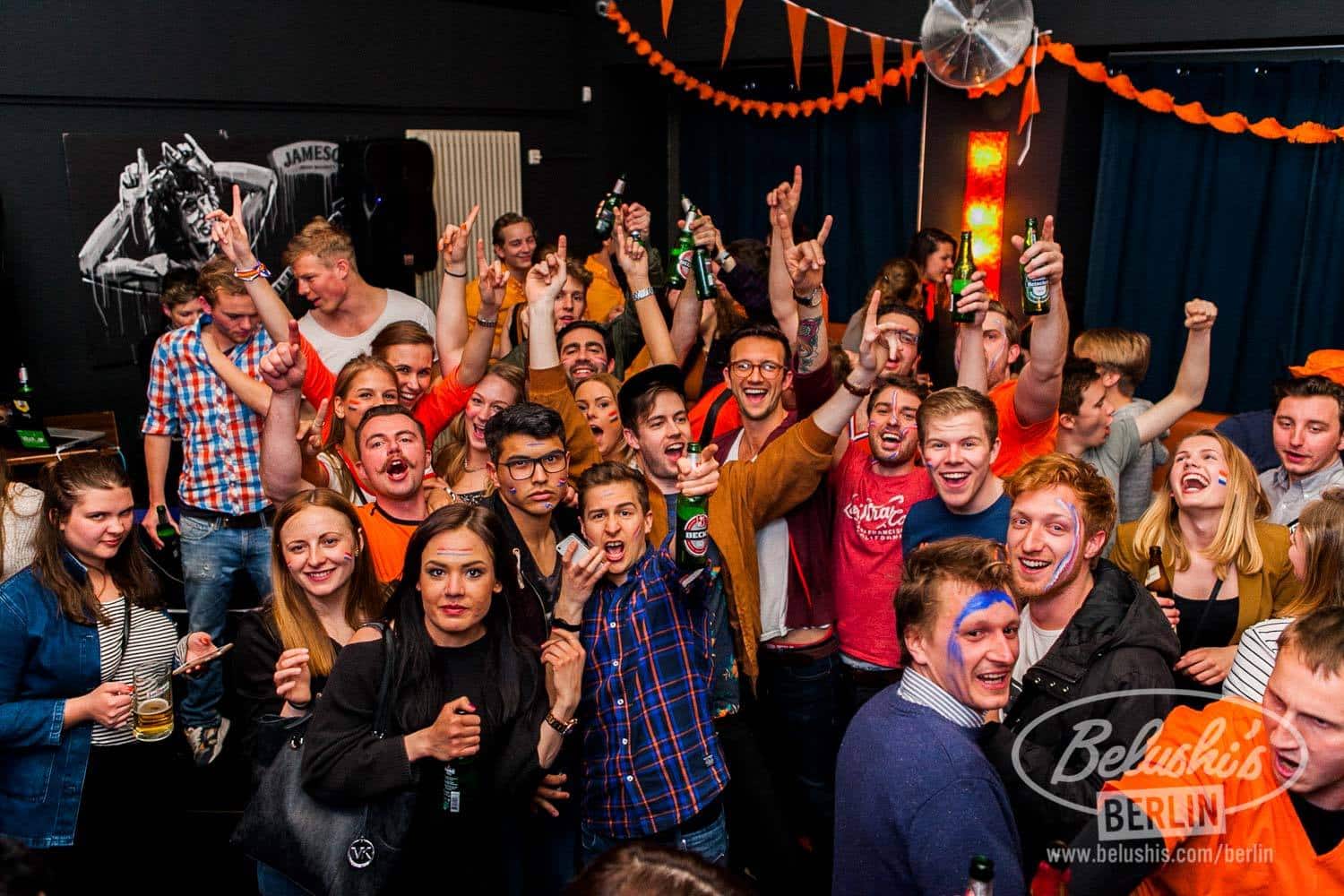 Oh, Pub Crawls,
The one event that brings people from all over the world together for an endless night of drinking and partying, where you will end up being best friends with everyone in your group by the end of the night, and then wake up the next morning with the worst hangover, and amazing memories, if you remember the previous night of course. Sounds like fun, right?
If you are looking for a way to experience the nightlife in whatever city you are visiting than pub crawls are a great way to do that! I love doing them especially if I am traveling solo.  It's a fantastic way to meet people and they are fun! Most cities have tour companies that offer pub crawls and hostels sometimes plan them.
Dine with the locals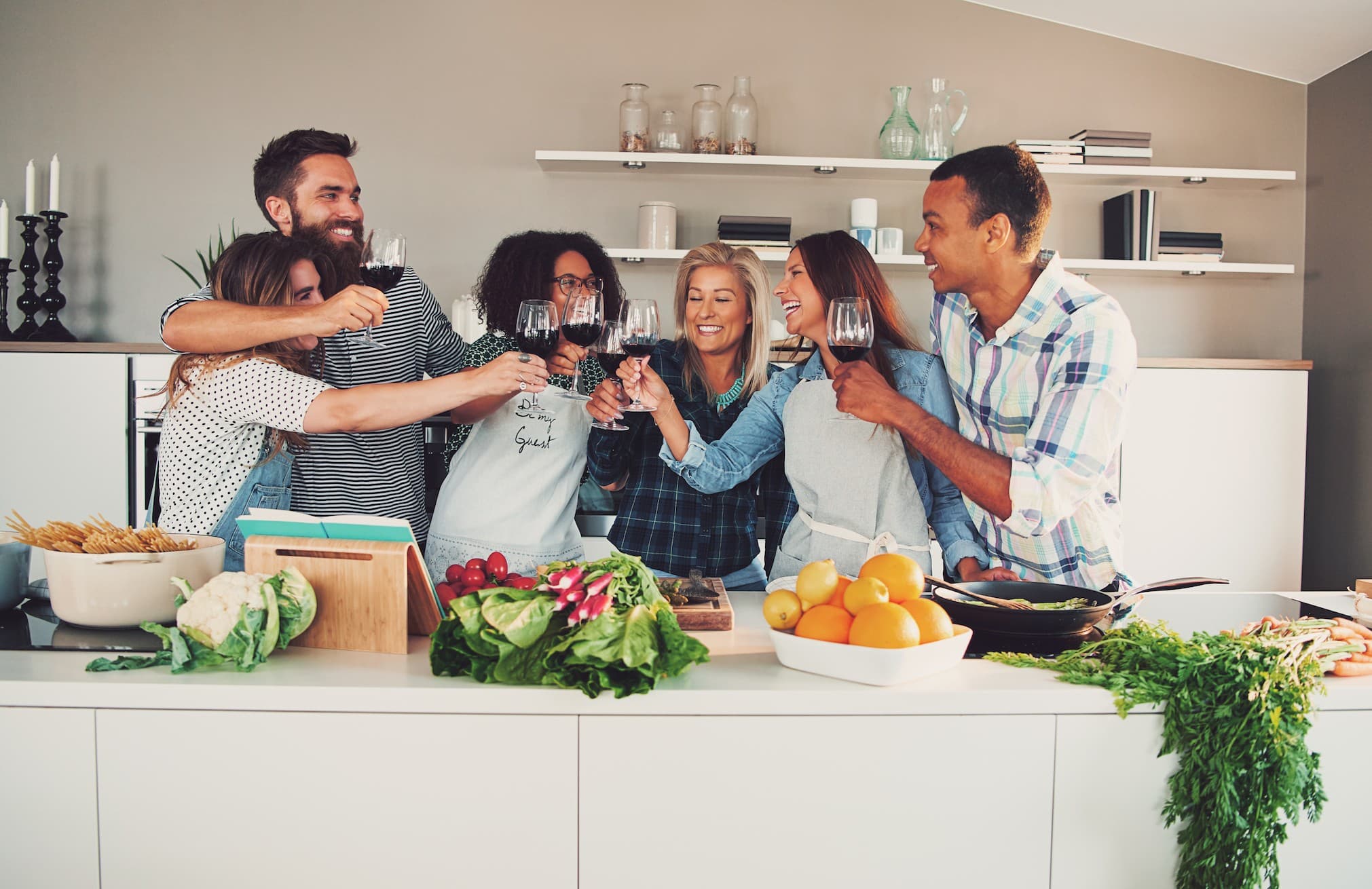 Learning about and immersing myself in a countries culture is one of my favorite parts of traveling! I love meeting locals and getting to know a place based on their experiences living there. A great way to meet locals is by sharing a meal with them.
It's an excellent way to learn about the city's hidden gems, get recommendations, and learn about local food.
There are several websites that allow you to book a personalized home-cooked meal with a local in their home:
They all work pretty much the same way. You browse profiles for potential hosts. you will read a bit about them and what they will cook for you. All you have to do is book a host that is available on your dates, show up with a hunger for good conversation, and of course the yummy food that will be prepared for you.
Train – pick a place and just go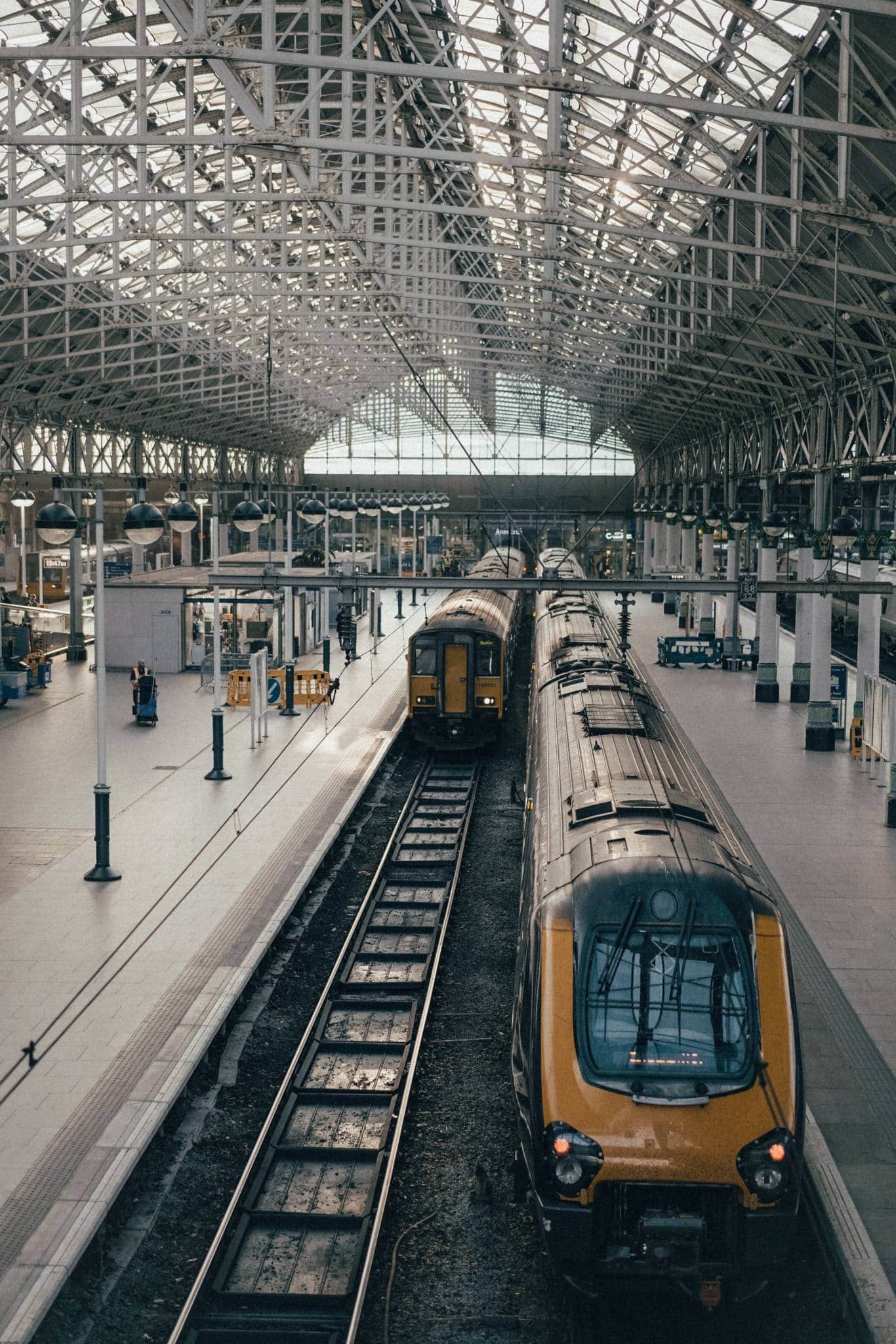 Getting out of the city is a nice escape from all the hustle and bustle. It's a great way to see some of the less touristy bits of a country and you don't have to pay an arm and a leg to do it. Whenever I visit a new country, I like to go to the train station, buy a cheap ticket to some random destination and just go. It's fun and you never know what treasures and surprises you will find!
Night Stroll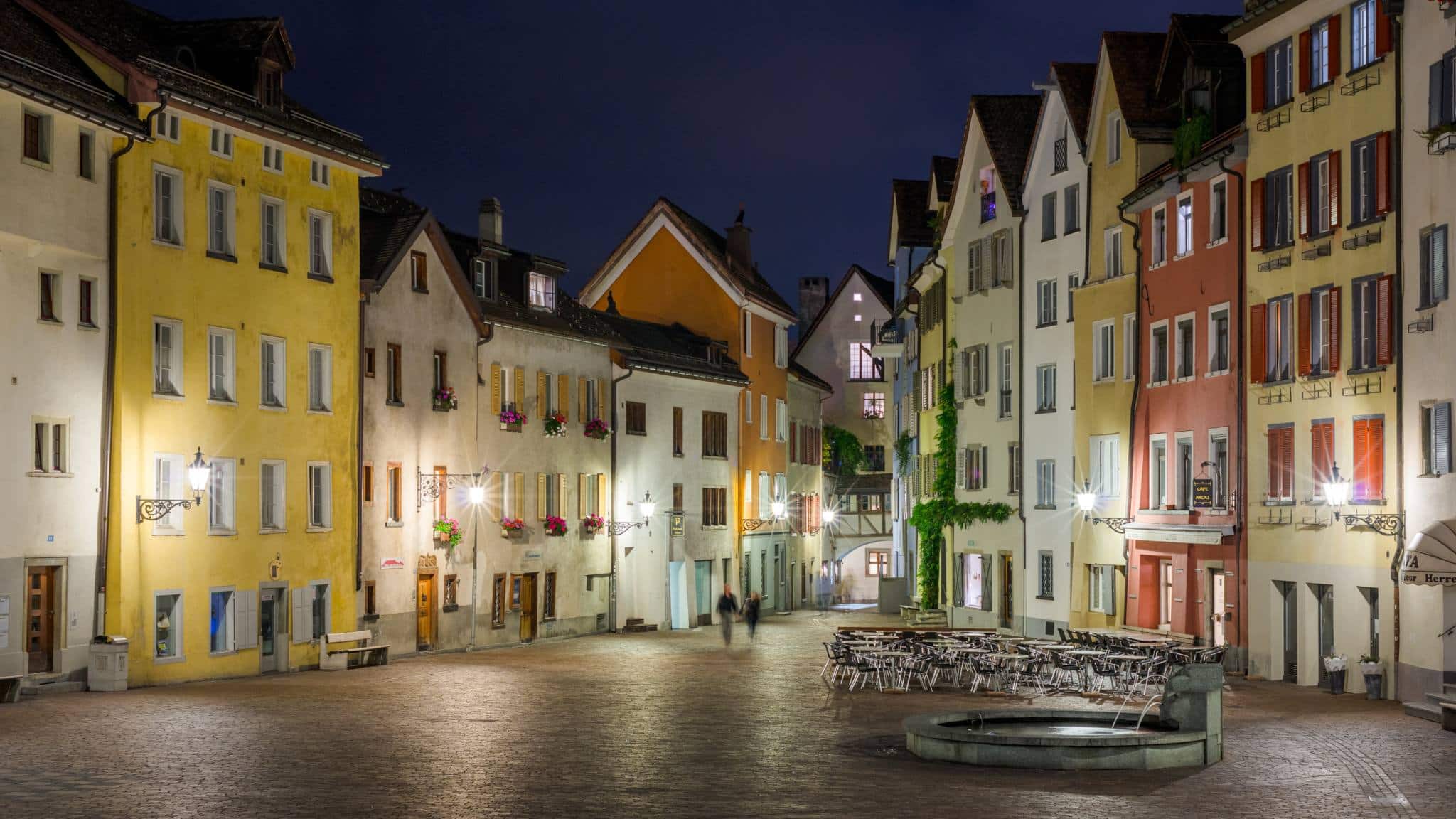 Strolling a city at night has such a different vibe. Buildings will be lit up, bars will be popping and people will be out showcasing their true crazy selves. Spend a night wandering the streets. I am sure you'll find or see something cool that you missed during the day and maybe even meet a few friends along the way.
Cooking Class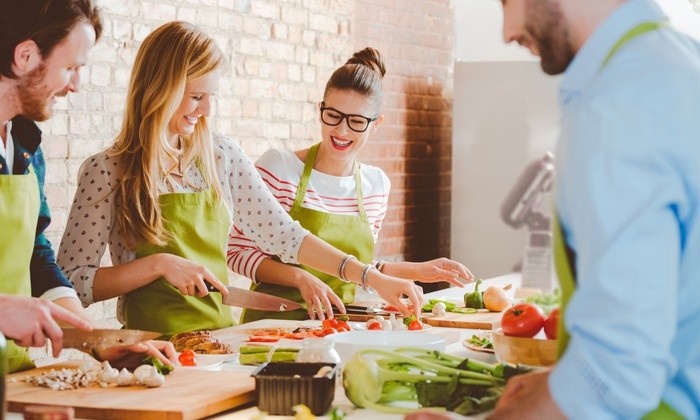 If you love food and learning to cook local dishes, cooking classes will be right up your ally. Many cooking classes include a visit to a market to pick up ingredients. Once a cooking class I did in Krakow, Poland had us order our ingredients in Polish which was pretty funny, listening to everyone try to pronounce the words. It was not easy!
Below are several websites you can book a cooking class:
Geo-Caching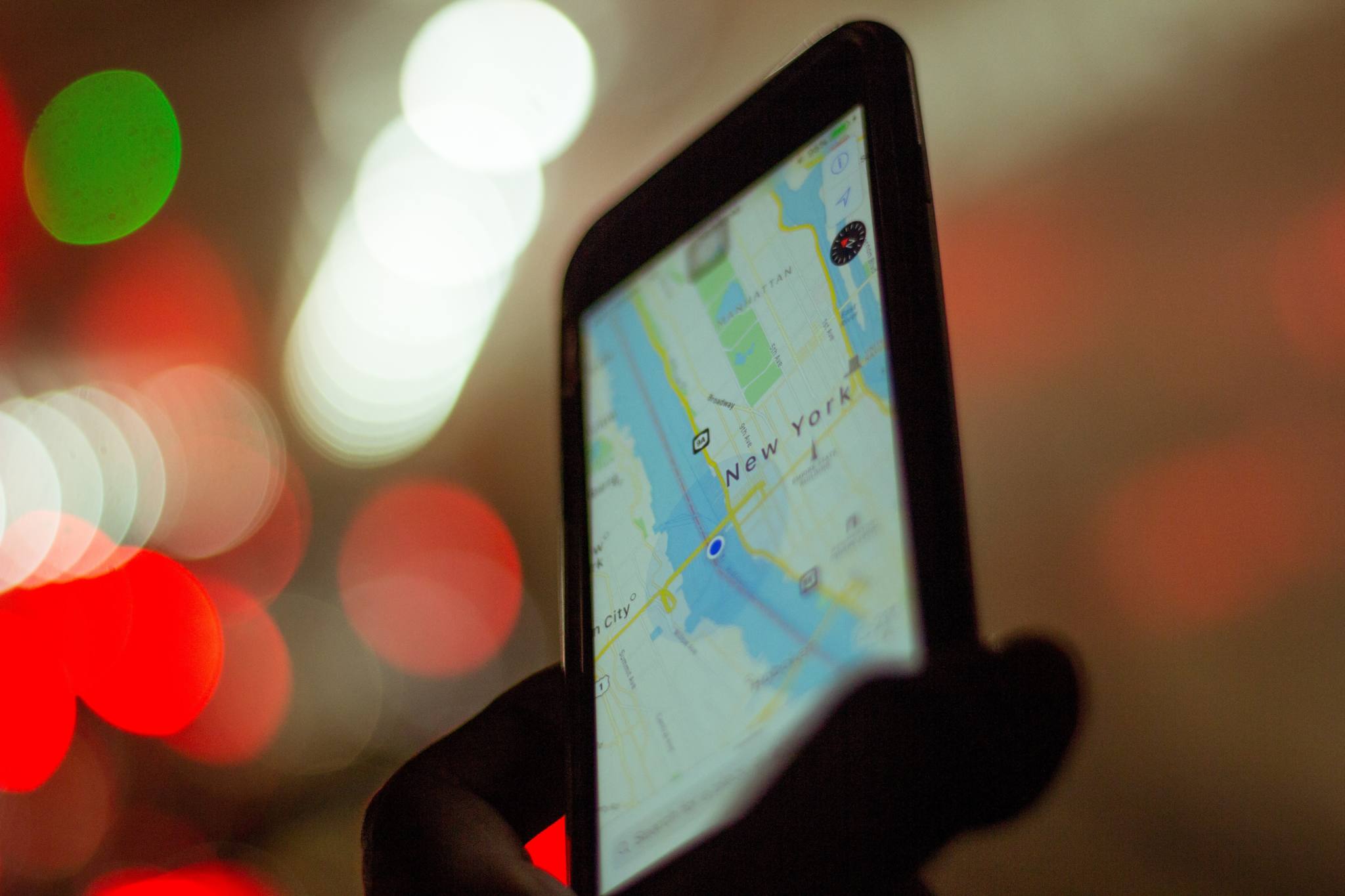 If you aren't familiar with Geo-Caching, I think it's time that you are! Think of it as a scavenger hunt that can be played all over the world. As long as you have a working GPS and are up for an adventure, you will love Geo-Caching.
How it works: You are given GPS coordinates which will lead you to a hidden container. They can sometimes be tricky to find, but the sense of accomplishment you will feel after will be worth the hunt. There are millions of geocaches all over the world waiting to be found.
Explore With A Local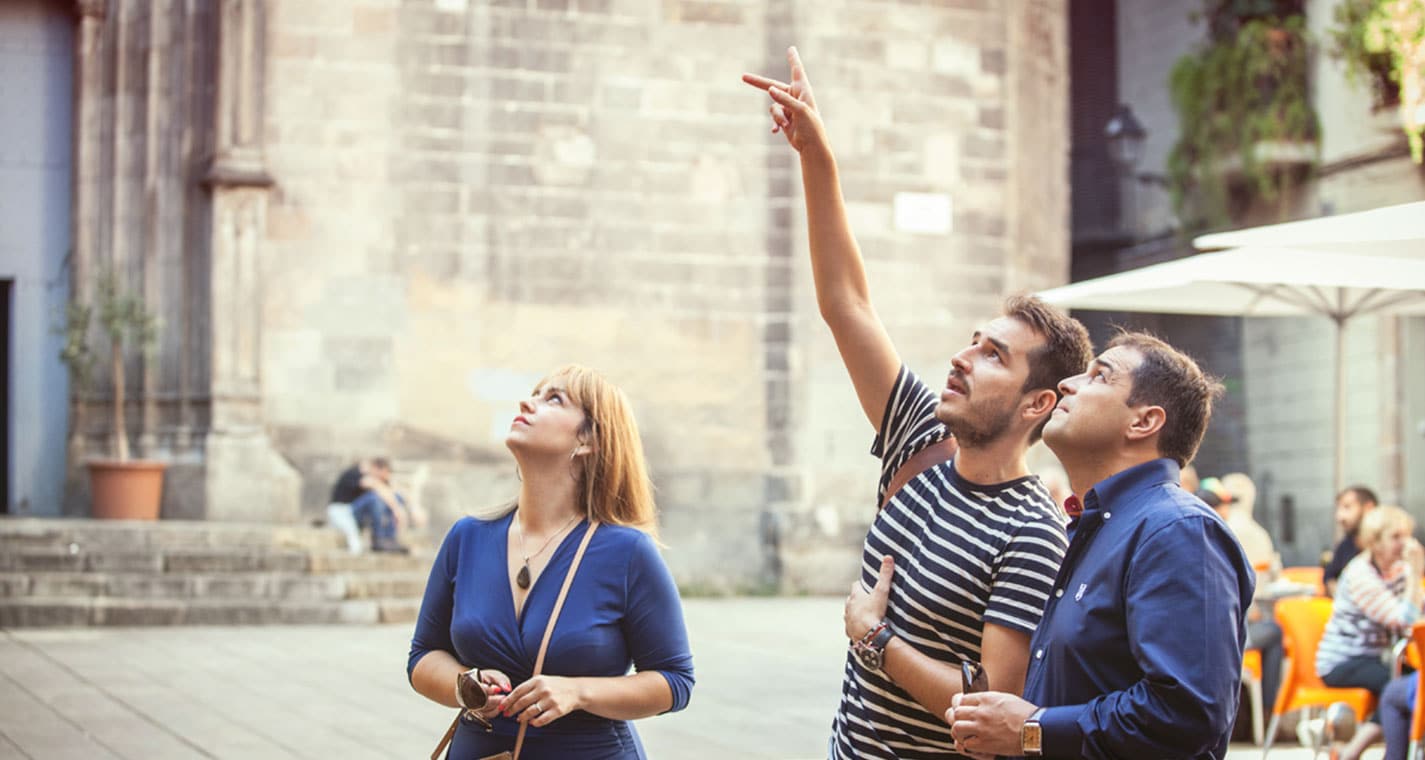 There is no better way to explore a city than with someone who knows it really well. There are so many locals who love the opportunity to take tourists around their city, showing them why they love living there. You will discover the local hidden gems and get recommendations for things that are off the tourist track. It's a great way to explore on your first day.
Below are several websites you can book a tour with a local:
Picnic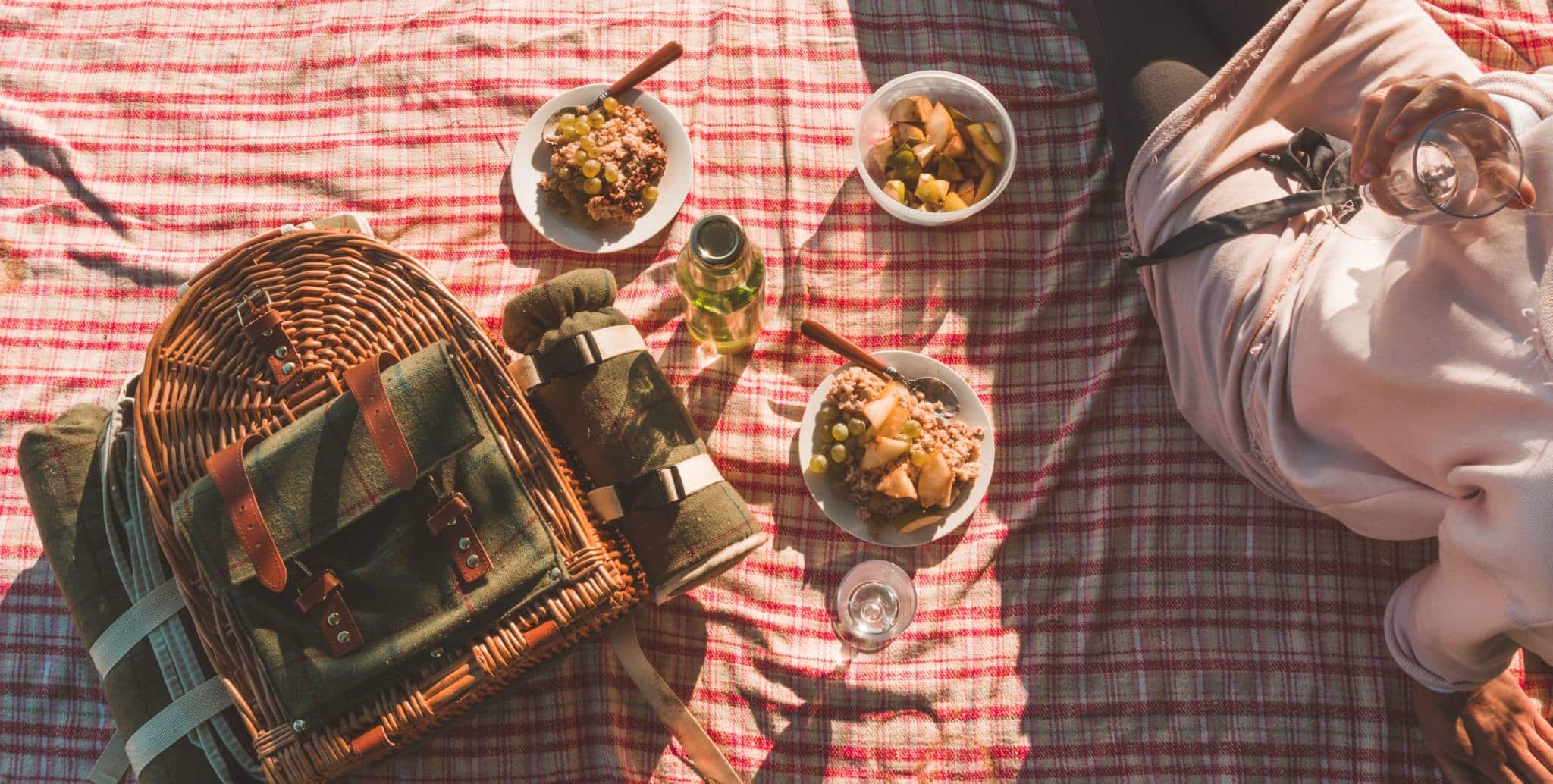 There is nothing like a good picnic. This is one activity I try and plan every time I travel somewhere new. I find a bakery and pick up bread, cheese, meat, some sides and of course, can't forget the wine, then find a park that looks peaceful, preferably with a view,  find a spot and enjoy all the delicious local foods I accumulated. It's a perfect way to break up a busy day of sightseeing or end the day.
There you have it! 10 different ways to explore a new city! With this guide, you will have no shortages of things to do when you are traveling to a new place.
Was this article helpful to you? Well, go ahead and save it by pinning it so you can reference it later on.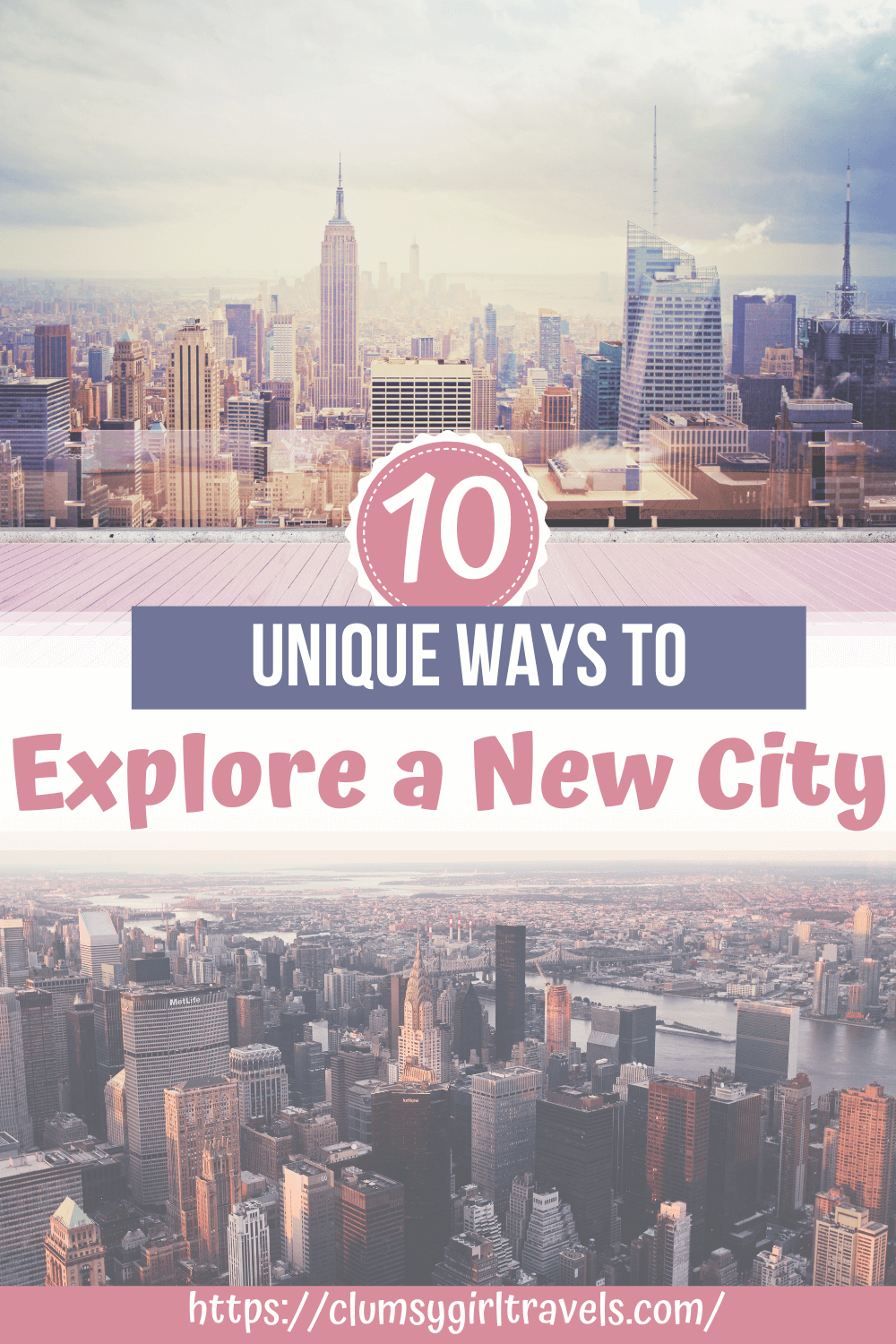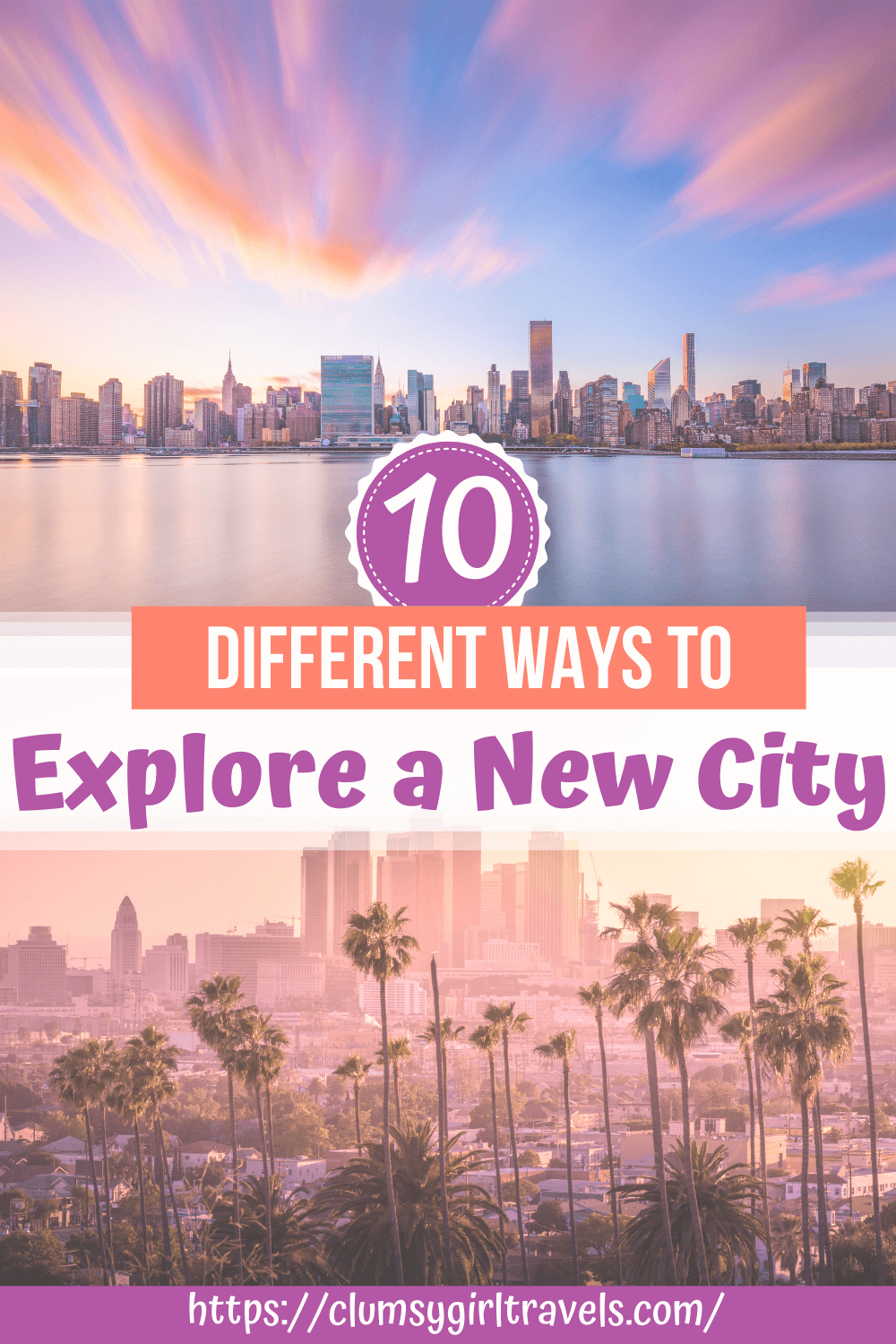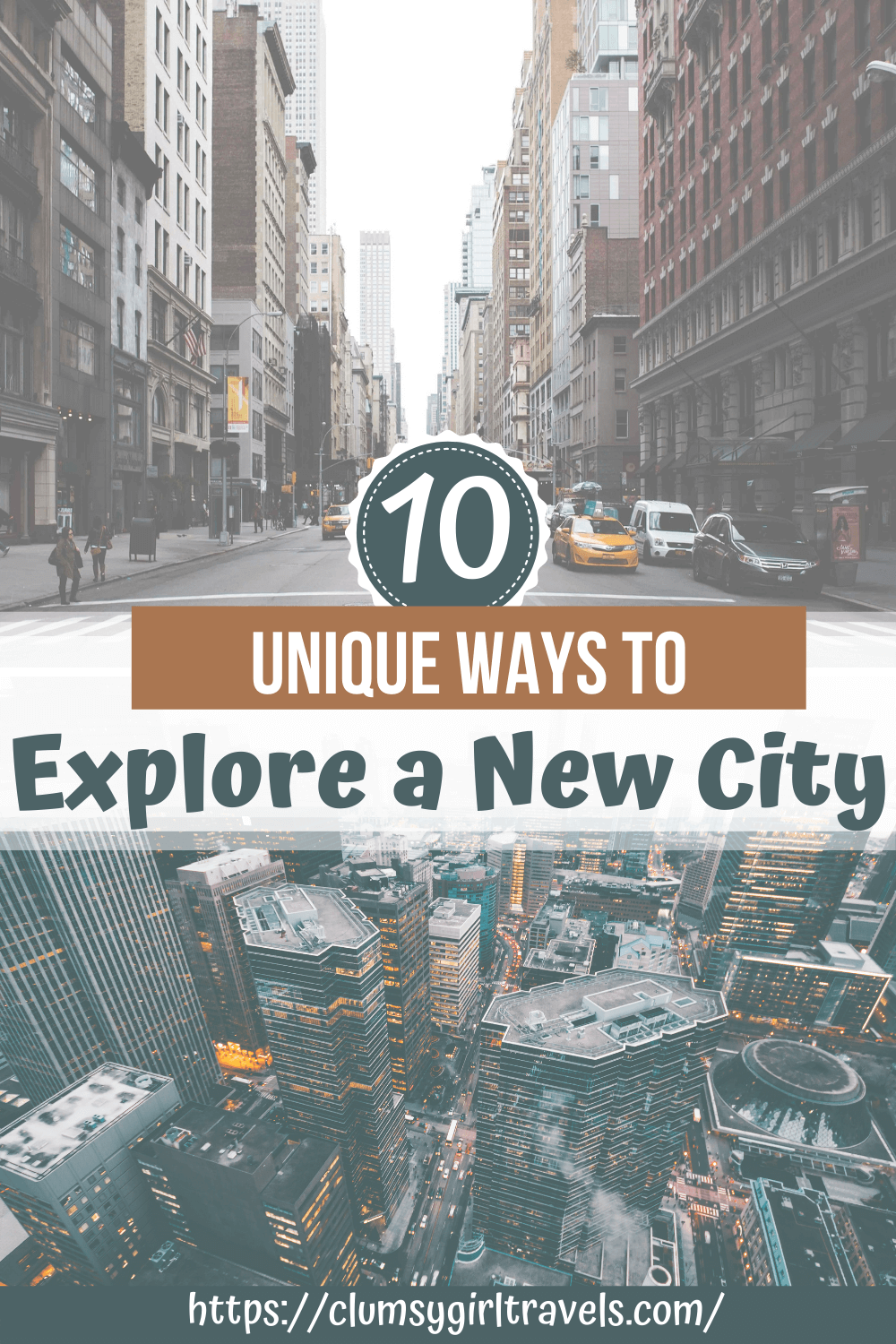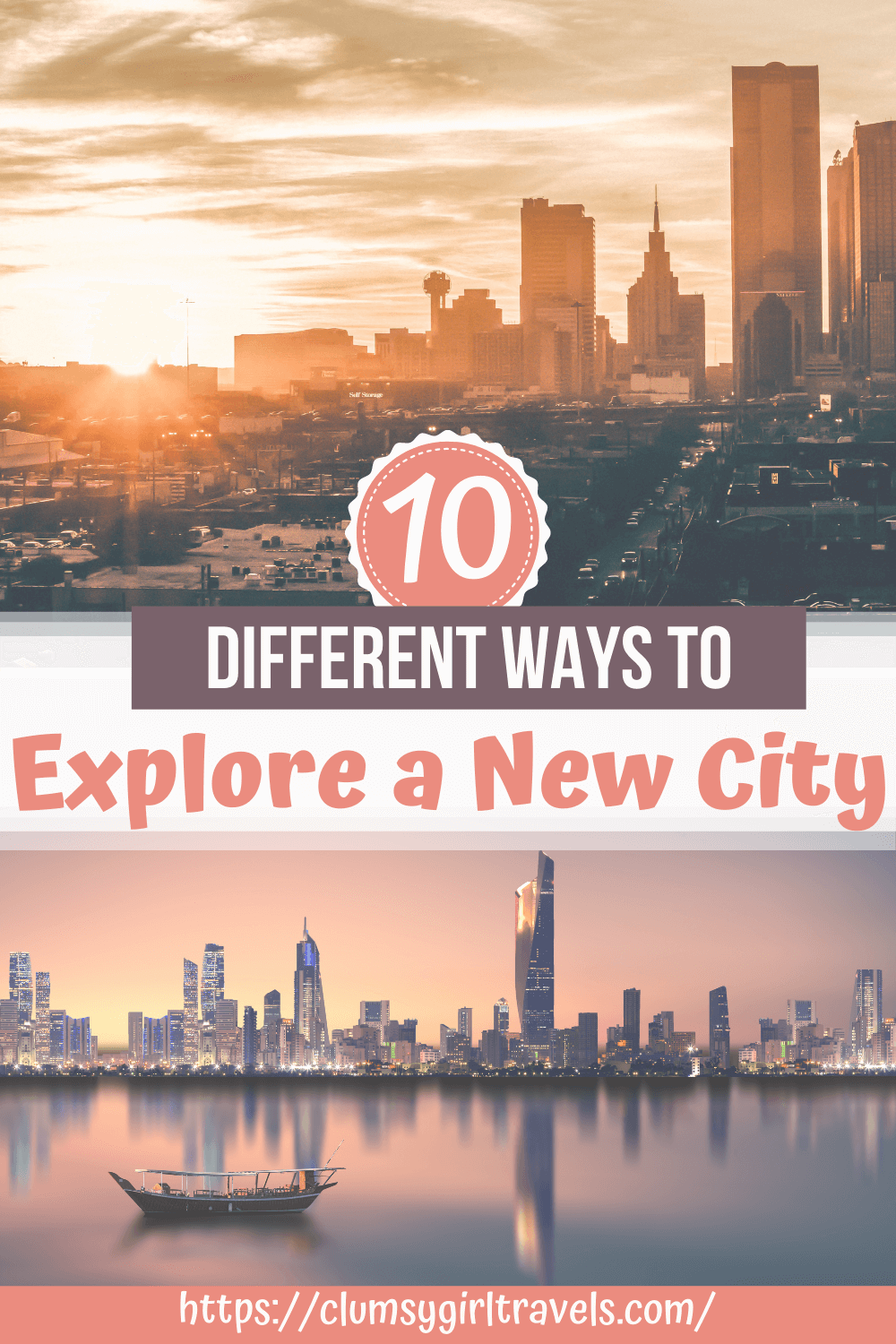 Helpful Travel Resources
First off, if you want to browse all my favorite travel resources check out my Travel Resources page.
Trip Planning: I have put together the ultimate trip planning guide that will walk you through everything you need to know to plan your perfect trip.
Book your Flight: Check out Skyscanner and Momondo! They can have great deals. Airfarewatchdog is also a favorite of mine. I get notified by email every time there is a good deal from my local airport.
Book your Transportation: Wanderu is usually where I check first. They check hundreds of different transportation companies all over the world and find you either the best bus or train deal. Flixbus is one of my favorite cheap options for Europe. The buses generally aren't too bad and they go to most countries around Europe. It's the perfect option for short distances. Train travel is my favorite mode of transportation and I always use Rail Europe to book my tickets. The Eurail pass makes Europe train travel super affordable.
Book your Accommodation: On a budget and looking for cheap accommodation? Hostelworld is my preferred site to book cheap and reliable hostels. Hotels Combined compares hundreds of sites to give you the cheapest hotel deal. If I know the hotel I want to stay at, This is the site I generally use. Hotwire has a fun mystery to it. It's a great site to use for last-minute bookings. They don't actually tell you the name of the hotel when you are browsing. You will just get the area of the city it's in, the price, and how many stars it has. I love the surprise aspect of it!

Book your Travel Insurance: Getting travel insurance is such a crucial part of preparing for a trip. You never know what could happen and why take the risk? Before I travel anywhere I always book my insurance through World Nomads.
Book your Activities: Now, you have planned all the logistics time to think about what you will do once you get to your destination! These are a few of my favorite trip planning sites. I always use Viator when I am looking for tours. I have booked cooking classes, day tours and so much more through them and absolutely love the immense selection they offer in cities all over the world! Pinterest is great to get travel inspiration and plan an upcoming trip or share inspo with friends and family. I use Trip Advisor to plan itineraries for what I want to see & do in each city. I also use them to read reviews on restaurants and hotels too.

Store Your Luggage: Do you have a long layover or a late flight and need to store your luggage? Luggage Hero has got you covered. You can book luggage storage in more than 35 cities worldwide for as little as $1 an hour or $8 for the day.