When I tell people what it's like having a hidden disability, I simply say, It's like I am in a bubble that no one else can see. I am the only one who knows what happens inside that bubble. Everyone outside is completely oblivious. My symptoms inside the bubble are clearly visible to myself, but to everyone else, they aren't.
I have Ataxia. It's a degenerative neurological condition that may possibly get worse over time. Depending on if my symptoms get worse or not, the activities I do and the accommodations I make for myself will constantly change throughout my life, due to this being a progressive condition. Ataxia causes my muscles to move involuntarily making it difficult for me to do certain things like walking, picking up objects, and other voluntary movements. To learn more visit my "About Page"
When it comes to traveling, it's hard to know what a destination will be like. If I do show some symptoms will people be accepting or will they just stare? If I trip and fall into someone, will they think I am drunk and get angry? These are things I worry about daily and it can make traveling really difficult at times.
Incidents and Accommodations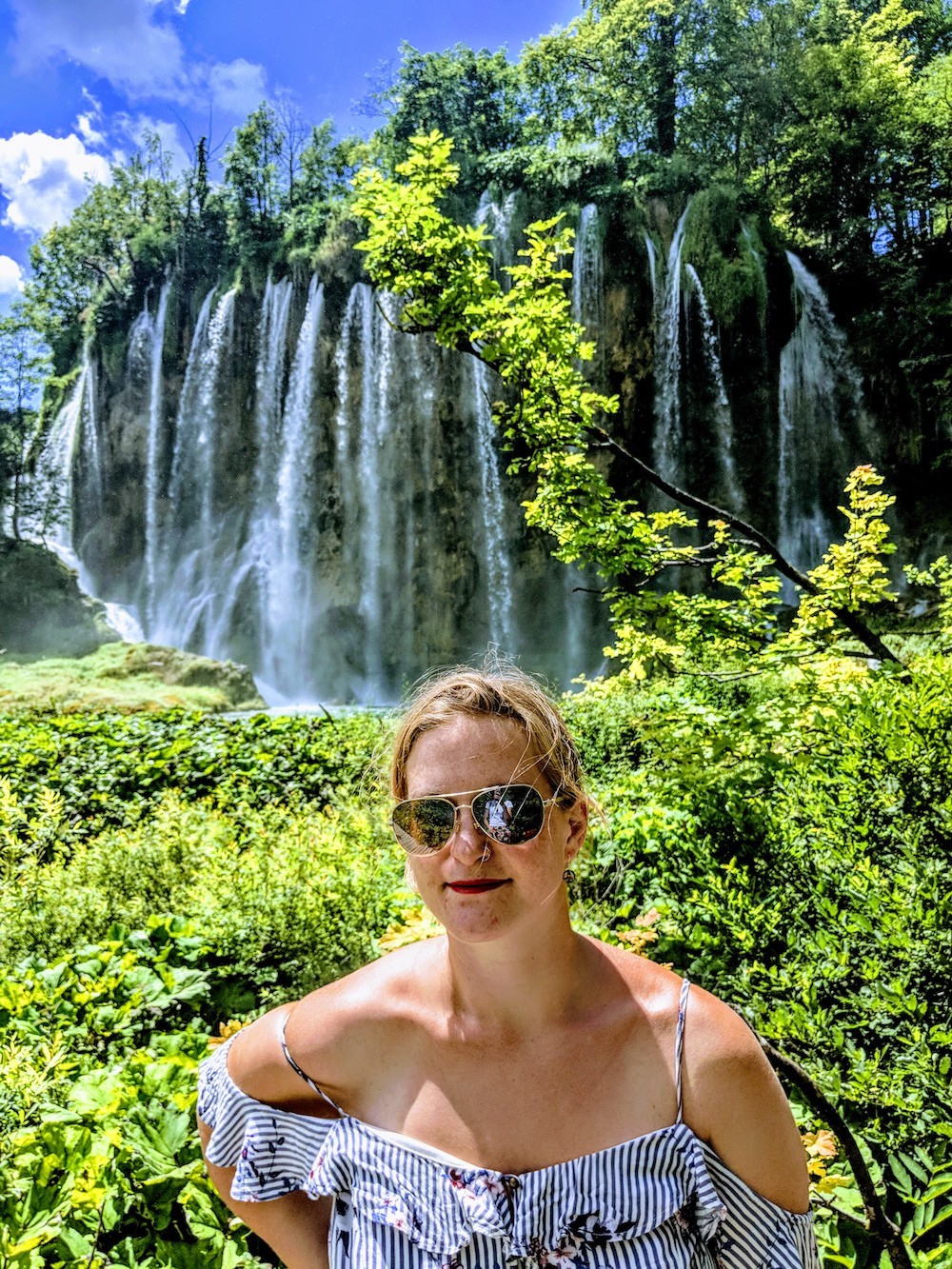 Since I have grown up having a disability, I have become used to some of the hardships I deal with. Like when traveling, there are certain accommodations I need to make for myself.
For instance, pre-boarding is one. When I am standing with a ton of people, it can be hard for me to walk without tripping over someone's feet. I once bumped into a flight attendant and almost tipped a drink tray out of her hand. She got pretty angry at me and told me to be more careful next time. Of course, she didn't know I had a condition. I get a lot of people telling me to be more careful next time.
A similar experience I had was on another plane when I got up from my seat to go to the bathroom. I walked towards the restroom without realizing I bumped into a woman while she was seated and spilled her coffee all over her. The woman that I bumped into came up and yelled at me. I think she was justified to be angry since I got coffee all over her but I was angry too! She got angry at something that I didn't do on purpose. I went up and told her, "I have a condition that causes me to be clumsy and bump into people and things, maybe you shouldn't put your coffee somewhere it can be spilled." I was angry that she didn't take time to consider that I may have a disability.
I understand why she didn't. I look completely normal and I did feel really bad about getting coffee all over her, but I felt the need to stand up for myself. I apologized profusely, but I needed her to know that there was a reason I bumped into her.
With Ataxia, I have been told so many times to be more careful, but being more careful isn't an option for me. I am going to continue being clumsy. I am going to continue bumping into things and people. I don't want to be clumsy. No one wants to feel like they can't control their body's movements. I make these accommodations so I don't hurt myself and other people or just annoy people with my clumsiness(which has happened quite a lot).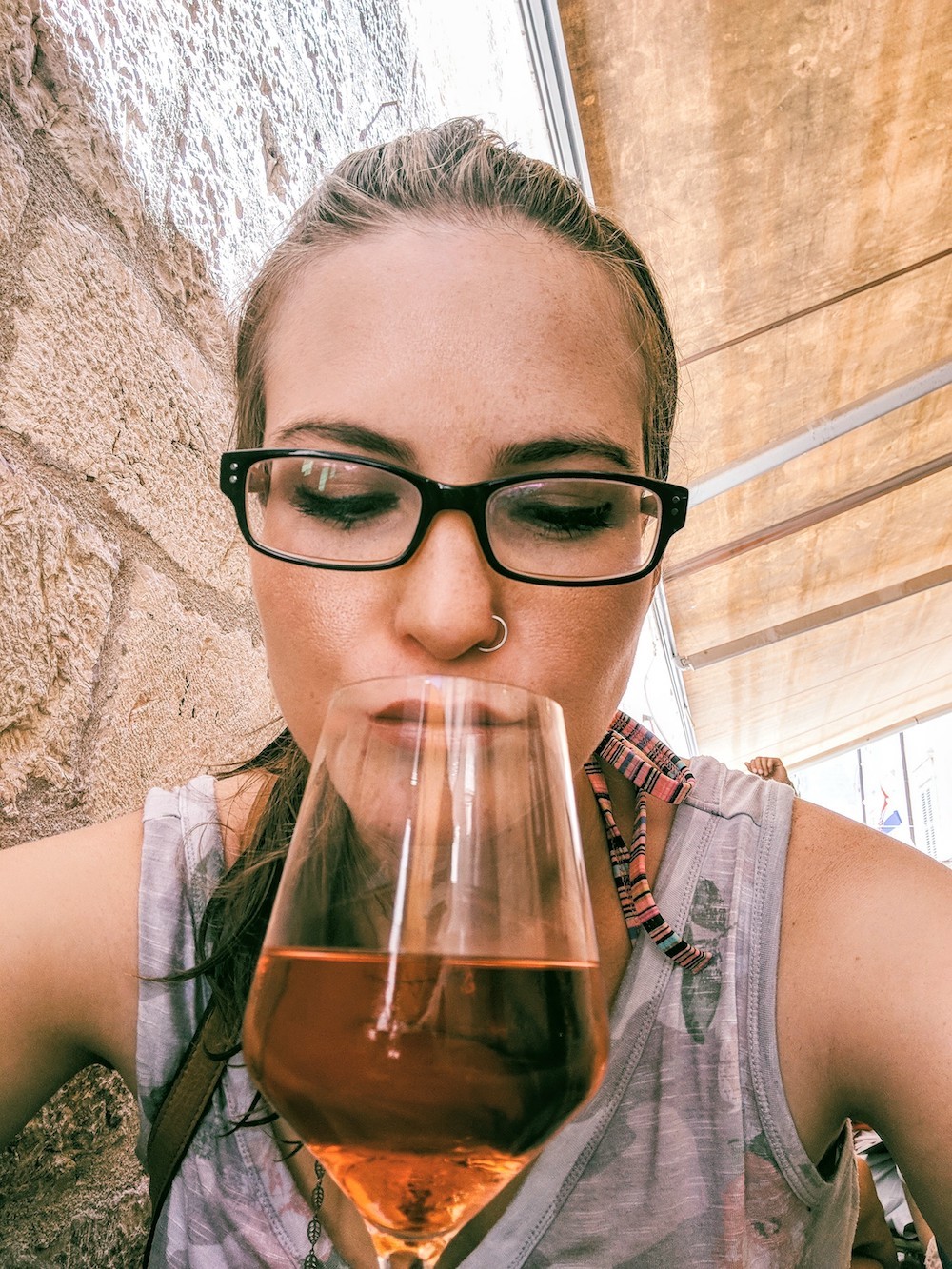 Another accommodation I make for myself is carrying a tray of food to my table. I was in Greece about 2 years ago and I was on a boat in line to get some food. As I was carrying the tray back to my table, I lost my balance and everything went flying! It made a loud KAPLUNK! I was mortified as the room became silent and everyone stared at me. I was on a tour, so the tour guide nicely brought me another tray, but now I ALWAYS ask for assistance if I am eating somewhere that requires me to carry my food.
Another thing I struggle with is being on small boats. 4 years ago I was in Australia, excited to go on a Great Barrier Reef tour with some friends. As we were speeding to where we were going to snorkel the boat was pretty rough. I kept bouncing up and down in my seat. The boat we were on had a roof area where 4 people at a time could sit. My friends and I all wanted to go, so we climbed up the ladder to do so. Once up, I quickly found a seat, but then the boat bounced high and I went flying off my seat to the ground. I was pretty sore a few days after and I learned that I shouldn't really walk around a moving boat. I need to just stay where I am and hold onto something.
These incidents are far from the actual amount I have had throughout my life, but every situation I have been in has been a learning experience. I have learned what I do need help with and that I need to be my own advocate. If I don't, I will continue struggling and making life more difficult for myself.
The activities I wish I could do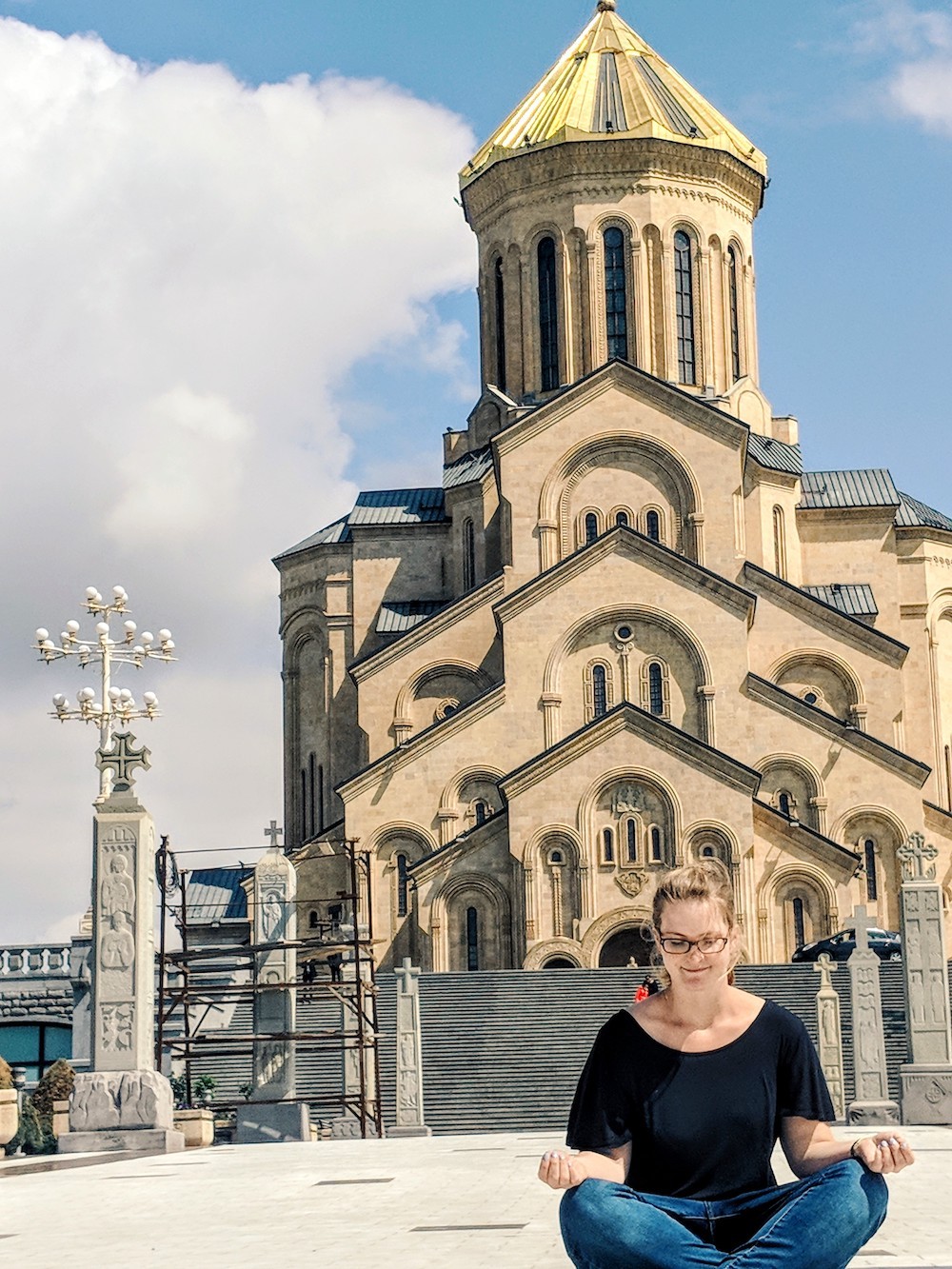 When I travel, I like to have as many new experiences as possible. I try and get out of my comfort zone and challenge myself, but sometimes it's difficult for me to do that. I meet people from all over the world on my trips, who like to do an array of different things. I try and join in on as much as I can, but there are some activities that I can't do.
One activity would be riding a bike because of how bad my balance is. I have tried and tried to learn, but I never could. When I go on tours or I meet people at the hostels I stay at, especially in Europe, there is always someone who wants to take a bike ride. I have struggled with telling people because well…it's silly an adult wouldn't know how to ride a bike.
Hiking is another activity I am not able to do often. The trails I do hike cannot be too strenuous or shouldn't be cliffy. I went to Costa Rica 4 years ago and when I was there I signed up for a hiking tour that would leave from my hostel. We were going to hike a volcano and I wasn't really thinking much of it.
When the hike started, I was expecting it to not to be so difficult for some reason(shows how much I know about hiking), but oh was I wrong! It was a 4-hour hike going over rocks, around edges, and down steep hills, I needed someone to walk with me so I wouldn't fall. I was the slowest one of the group and a lot of times they had to wait for me. It was an embarrassing ordeal and one I didn't want to repeat. Since then, I have been really careful about any hiking tours I sign up for. I always ask questions regarding the difficulty and haven't been on any hikes like that one since.
These are just a few of the activities I struggle with not being able to do. Think of anything that requires balance, and I probably can't do it. Although it sucks sometimes not being able to join people on tours or if they are planning to do something I know I can't do; I have to remember that it's better I stay back and do my own thing, rather than get there and try to partake in whatever activity everyone is doing. It's happened before and I would prefer not to experience it again.
 Meeting People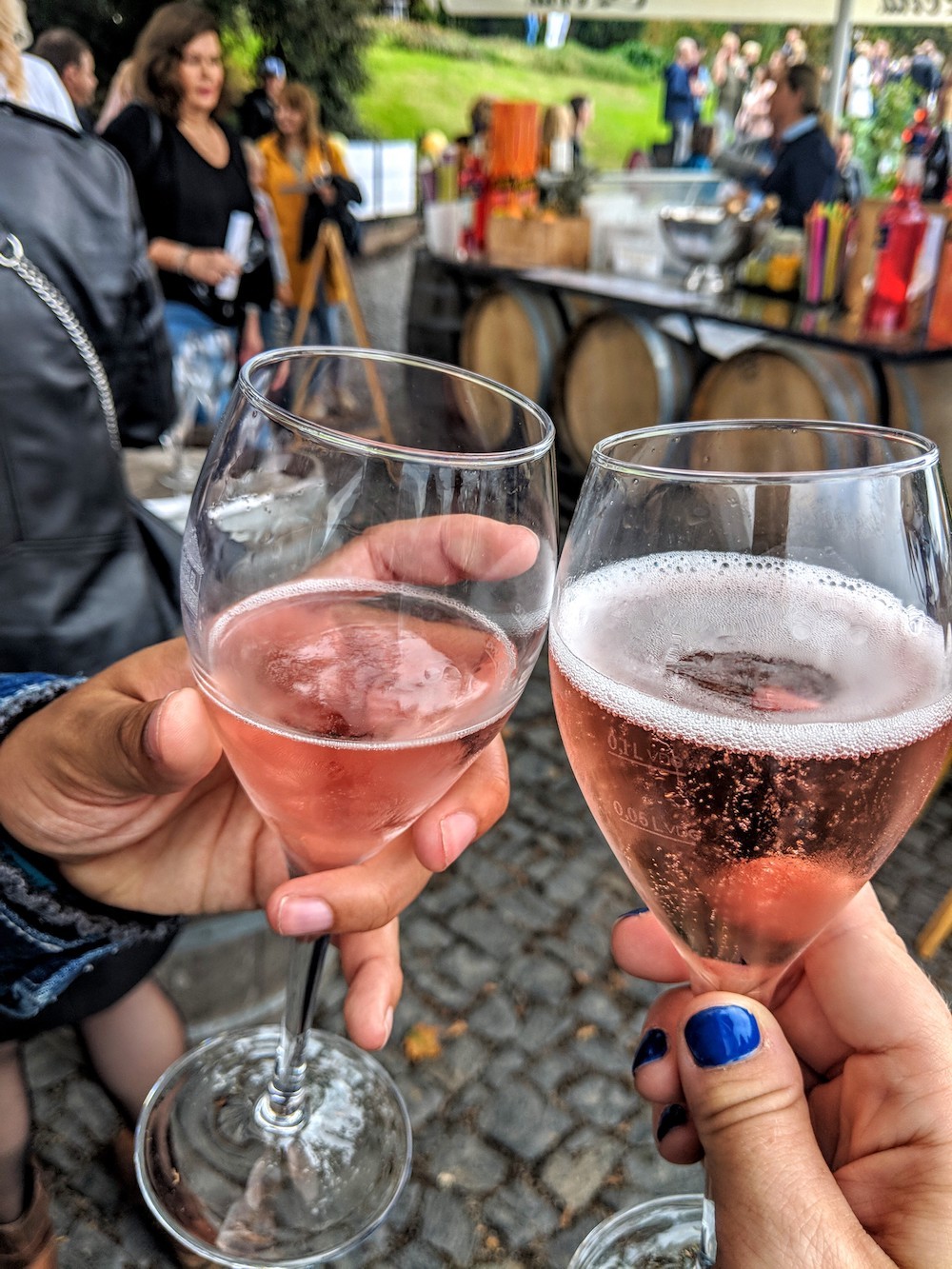 Although I do meet a lot of people when I travel, I am usually not the first one to strike up a conversation. I have a lovely condition called word-finding-difficulties. It doesn't mean I am not able to converse. It just means that sometimes if I am having a conversation with someone and I know what I want to say, the words don't come out properly or I don't have the vocabulary in my brain at that moment to say what I want to say. I love to talk, so it can be quite frustrating sometimes and I have social anxiety because of it.
That is why I like to stay in hostels. I love the social atmosphere and I tend to come out of my shell when I meet other solo travelers my age. There is always something to talk about. Traveling has helped my condition improve significantly. I have gained friends from all over the world. Even though I sometimes get nervous talking to someone new, once I start in, there is no stopping me. I mean, if I feel like my first impression is going horrible, it's not like I will see them again.
What I have learned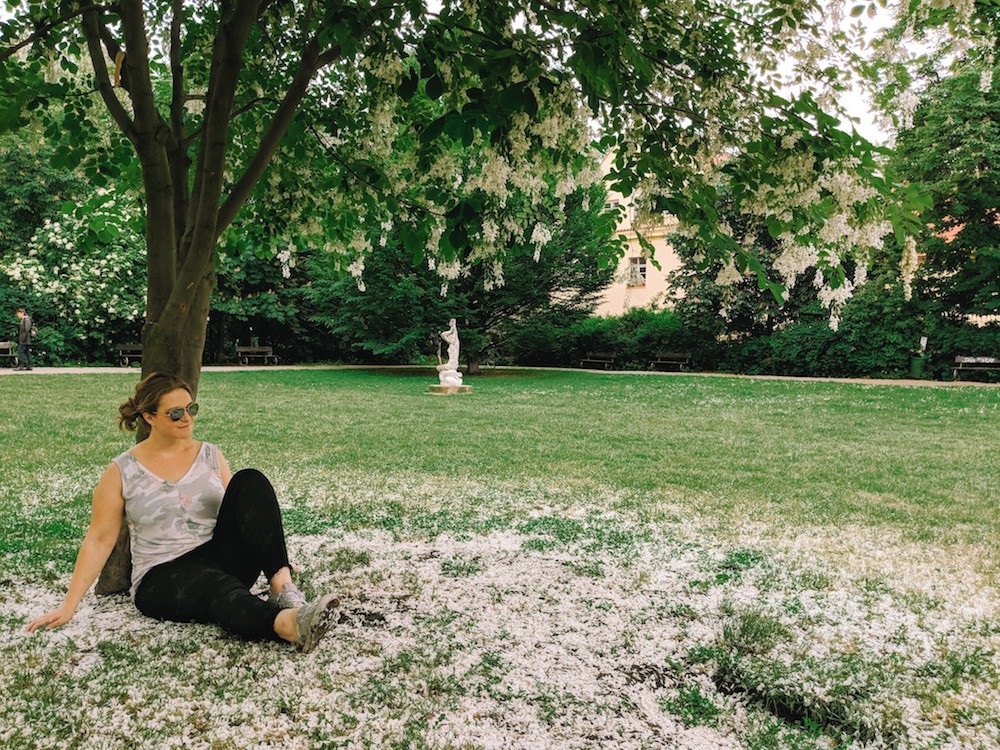 I can't let my disability define who I am. Unfortunately, I was born with it, but I have learned to live with it while accommodating my needs. I used to compare myself to everyone else. The fact that some things were so difficult for me but so easy for most people and then getting judged because of it. I used to be ashamed I had Ataxia but now I am much more open about it. I am not afraid to tell people I need help.
Traveling with a hidden disability isn't easy, but I am stuck with it for the rest of my life. It's apart of who I am. Instead of sulking and being depressed about it, I have decided to live my life the best I can while learning how to accommodate my needs and advocating for myself.
Helpful Travel Resources
Book your Flight: Check out Skyscanner and Momondo! They always seem to have great deals. Airfarewatchdog is also a favorite of mine. I get notified by email every time there is a good deal from my local airport.
Book your Transportation: Wanderu is usually where I check first. They check hundreds of different transportation companies all over the world and find you either the best bus or train deal. Flixbus is one of my favorite cheap options for Europe. The buses generally aren't too bad and they go to most countries around Europe. It's the perfect option for short distances. Train travel is my favorite mode of transportation and I always use Rail Europe to book my tickets. The Eurail pass makes train travel super affordable.
Book your Accommodation: On a budget and looking for cheap accommodation? Hostelworld is my preferred site to book cheap and reliable hostels through. Hotels Combined compares hundreds of sites to give you the cheapest hotel deal. If I know the hotel I want to stay at, This is the site I generally use. Hotwire has a fun mystery to it. It's a great site to use for last minute bookings. They don't actually tell you the name of the hotel when you are browsing. You will just get the area of the city it's in, the price, and how many stars it has. I love the surprise aspect of it!

Click here to preview your posts with PRO themes ››
Book your Travel Insurance: Getting travel insurance is such a crucial part of preparing for a trip. You never know what could happen and why take the risk? Before I travel anywhere I always book my insurance through World Nomads.

Book your Activities: Now, you have planned all the logistics time to think about what you will do once you get to your destination! These are a few of my favorite trip planning sites. I always use Viator when I am looking for tours. I have booked cooking classes, day tours and so much more through them and absolutely love the immense selection they offer in cities all over the world! Pinterest is great to get travel inspiration and plan an upcoming trip or share inspo with friends and family. I use Trip Advisor to plan itineraries for what I want to see & do in each city. I also use them to read reviews on restaurants and hotels.

Click here to preview your posts with PRO themes ››
Store Your Luggage: Do you have a long layover or a late flight and need to store your luggage? Luggage Hero has got you covered. You can book luggage storage in more than 35 cities worldwide for as little as $1 an hour or $8 for the day. 
Was this article helpful to you? Well, go ahead and save it by pinning it so you can reference it later on.