Ms. Sophie's Hotel is an adorable Boutique hotel in the heart of Olomouc. It's located close to all the top tourist attractions. Just don't visit on a Monday when everything is closed. Hint: That's what I did so Ms. Sophie and I got to spend lots of quality time together. The rooms were airy,  spacious AND I have to mention the breakfast. IT WAS SO GOOD! More on that later.
The only downside of my stay had nothing to do with the hotel itself. It had everything to do with me and my stupid sinuses! Yep, I had a sinus infection. I trudged into Ms. Sophie's sick as a dog, probably even sicker than a dog. Oh, and finding a doctor without an appointment in Olomouc is impossible. I was stuck being sick for the next few days until I left for Krakow. Anyway, as I said earlier, Ms. Sophie and I REALLY got to know each other, you could say we were besties by the end of my stay.
Arriving at Ms. Sophie's
Taking a train while sick sucks! I was coming from Prague so also having a clear mind to figure out which freaking train I am even supposed to be on! Not so easy when everything is in Czech AND it doesn't help that Prague's train station is one of the most confusing train stations!
If you can't tell, that day was pretty frustrating. I did make it on the train and tried not to die during my 2-hour journey or miss my stop. When I finally arrived in Olomouc, I took out my trusty GPS to see if walking was possible and the only way it would be possible would be if it was 3 minutes away, so nope! It was not possible.
I got a cab from the train station and was ready to curl up in a ball on the comfy bed that awaited me!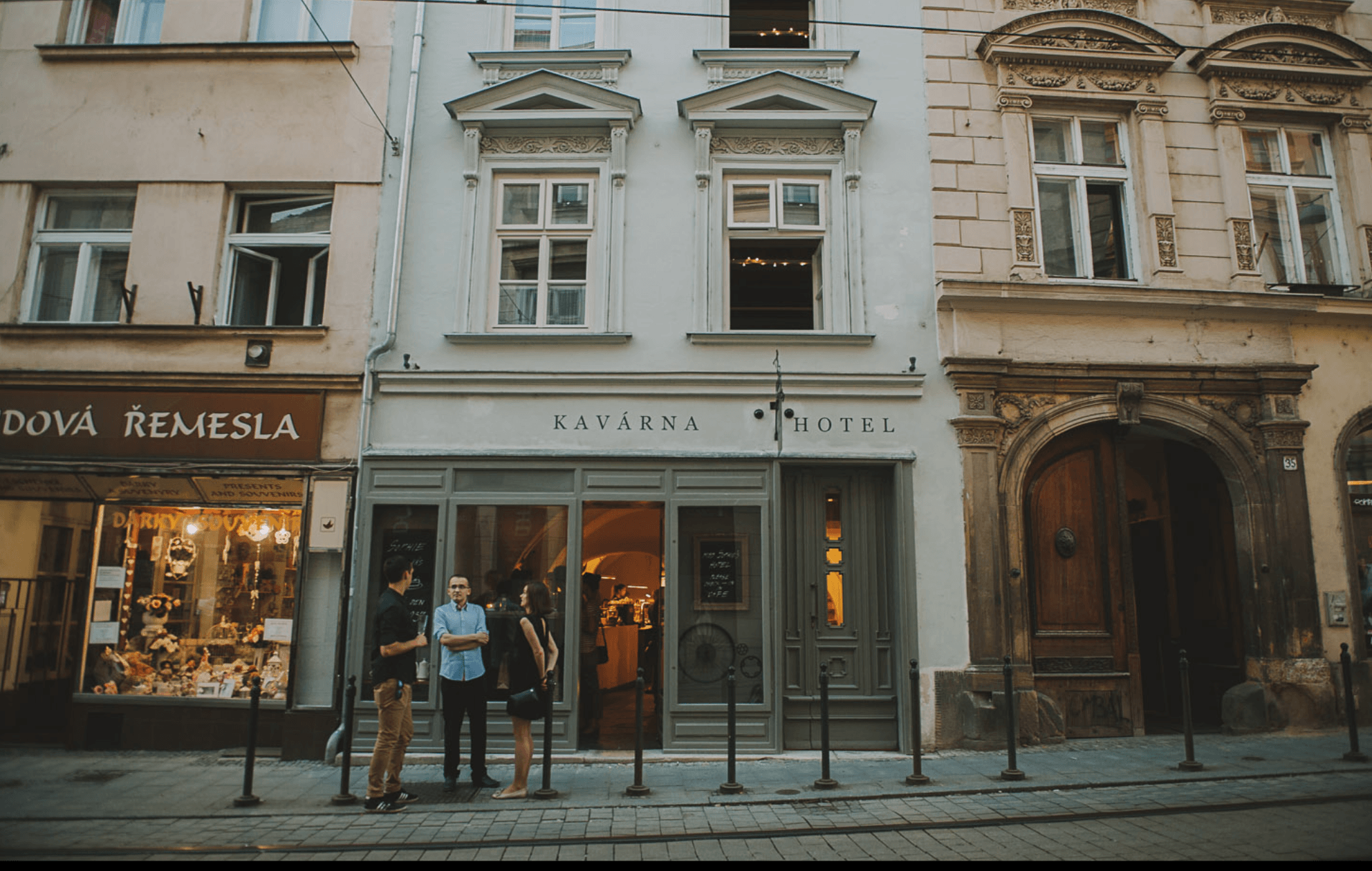 My First Impression of Ms. Sophie's
Now, first off, Ms. Sophie's ONLY accepts cash. There is an ATM not far from the hotel and guess what? I HAD TO GET CASH. At this point, my face hurt, I was sneezing and coughing uncontrollably, I had snotty tissues piling up in my purse. I was a hot mess. The nice receptionist gave me directions on where the closest ATM was, but of course, me being horrible at directions I had my GPS lead the way to the closest bank.
After getting my cash, I rushed back and paid. Then receptionist finally spoke the few words I was waiting to hear, "Let me take you to your room."  I got up so excitedly and rolled my suitcase to the stairs because, like many small hotels in Europe, elevators are non-existent. The receptionist than looked at me and then my bag.
She said, "we have a better way to get your bag to the top." because my room was four stories up and the stairs weren't the easiest stairs to climb.
Two people tied my bag to a rope. Let me just say, my bag was not light! It was 50 or maybe even 60 pounds after all my souvenir shopping (I realize I have a problem. I'M WORKING ON IT, OKAY).
After my bag was tightly tied to the rope. One person went all the way upstairs so he could grab onto the bag once it reached the top and one person stayed below cranking a lever as my bag rose up up up until it was out of view.
After my bag reached the top, I thanked them and apologized profusely for my bag being so heavy.
I thought the system was pretty neat and creative, Steep stairs, Ataxia, and a suitcase are like water, oil, and Orange Juice? (I needed a 3rd one) they do not go together! I have lost my balance on a few occasions trying to lug my bag up and down stairs and it always seems to backfire with either me almost tumbling down or my bag.
Once I made it to the top, where my room was, I was ready to jump on my bed and snooze for a good 14 hours.
My Room. My Glorious Room
The minute I entered my room I threw everything to the floor and took a deep breath. I looked around and loved everything about my room. I loved that it looked and felt homely. I loved the colors. The direct sunlight from the windows adding natural brightness to the room. The fact that there were a hundred pillows inviting me to lay my head down.
This room was perfect and before long I was in bed, cocooned in blankets and fast asleep. Not even a kiss from a handsome prince could have woken me!
A few other parts of the room I loved was the adorable kitchenette where free tea and coffee were provided. A welcoming plate of delicious meringues sitting on my bedside table as well as a basket of fresh fruit and the cute vintage furniture.
To be honest, spending most of my time in this room sick wasn't too bad.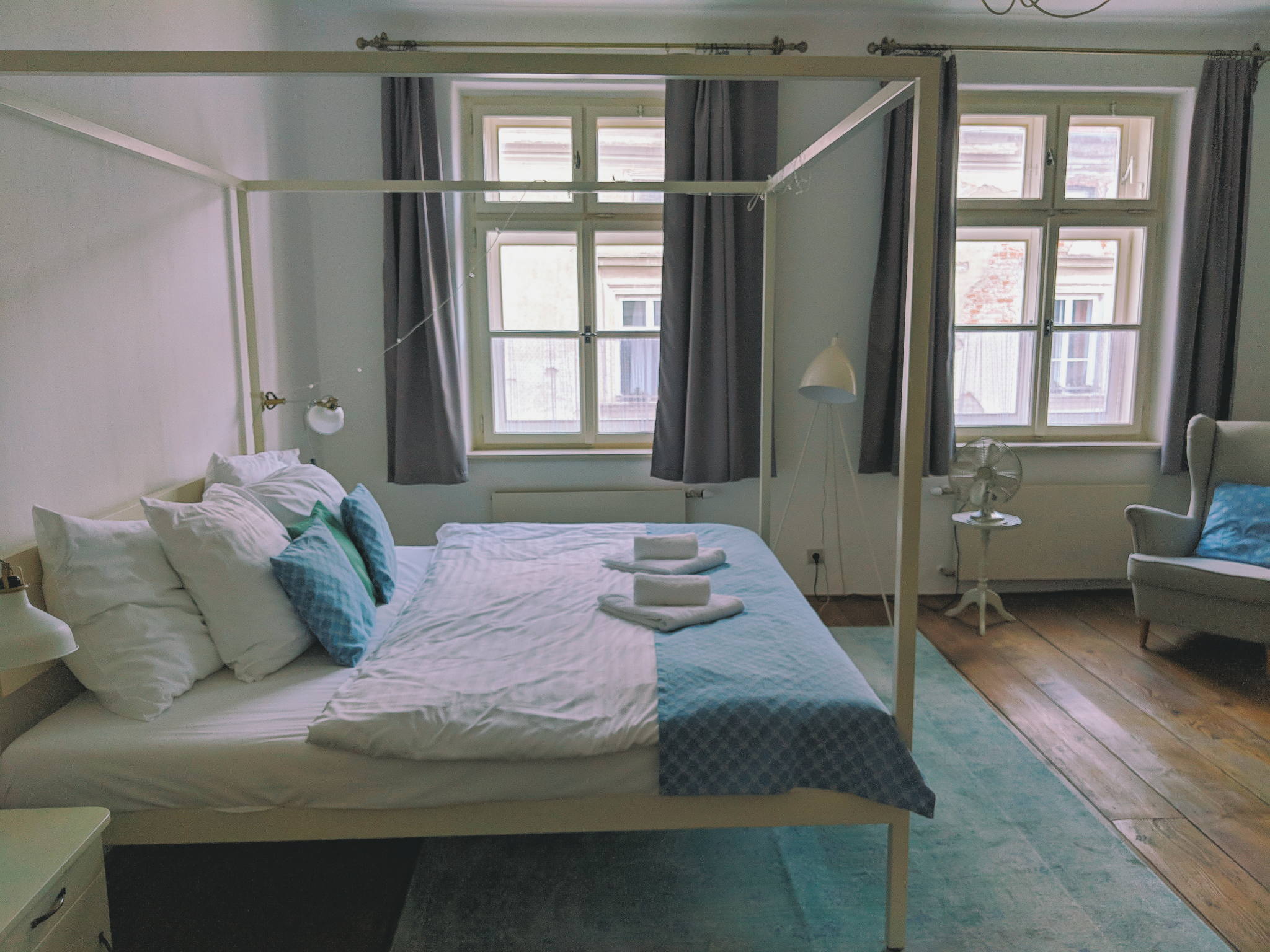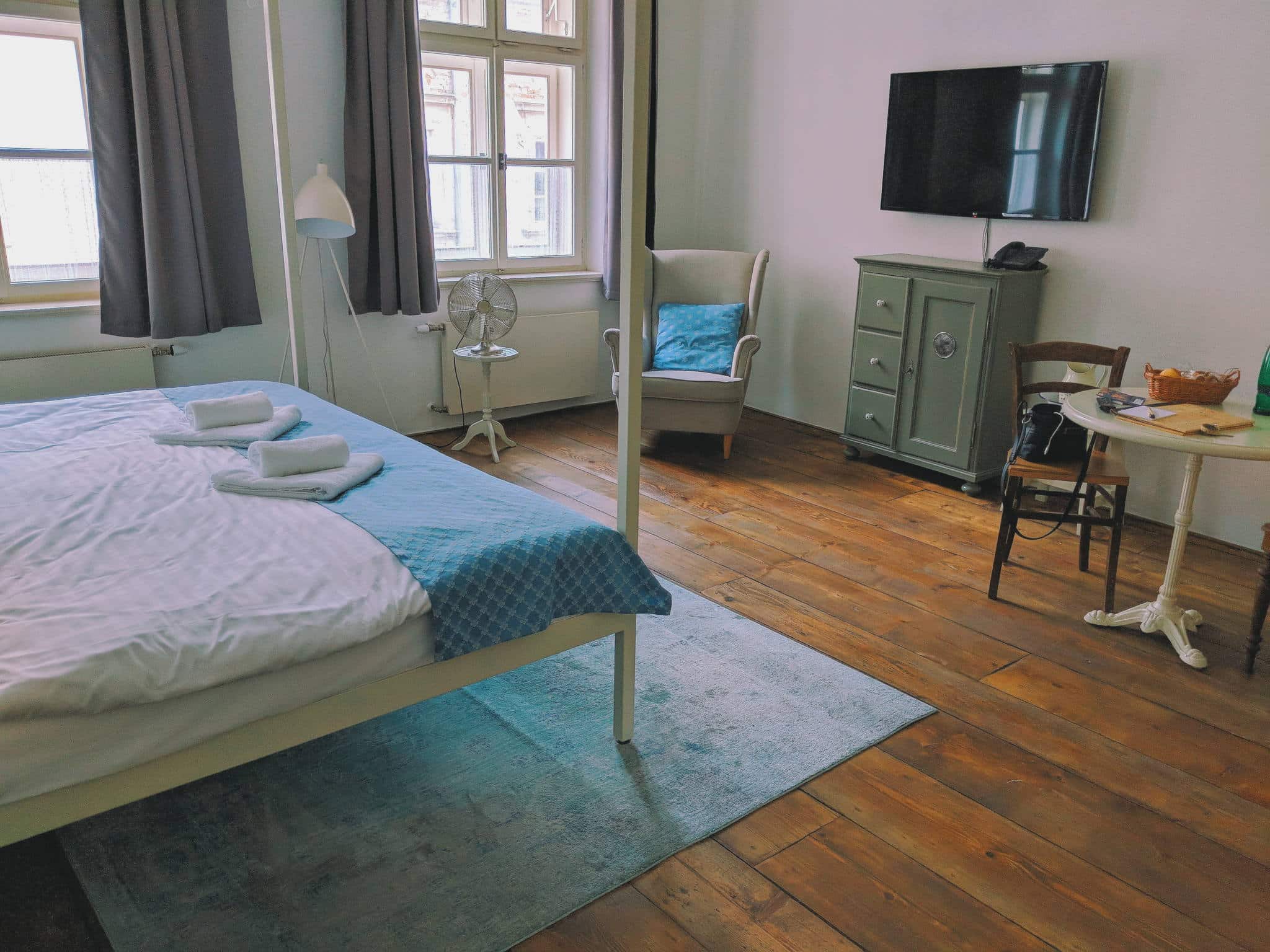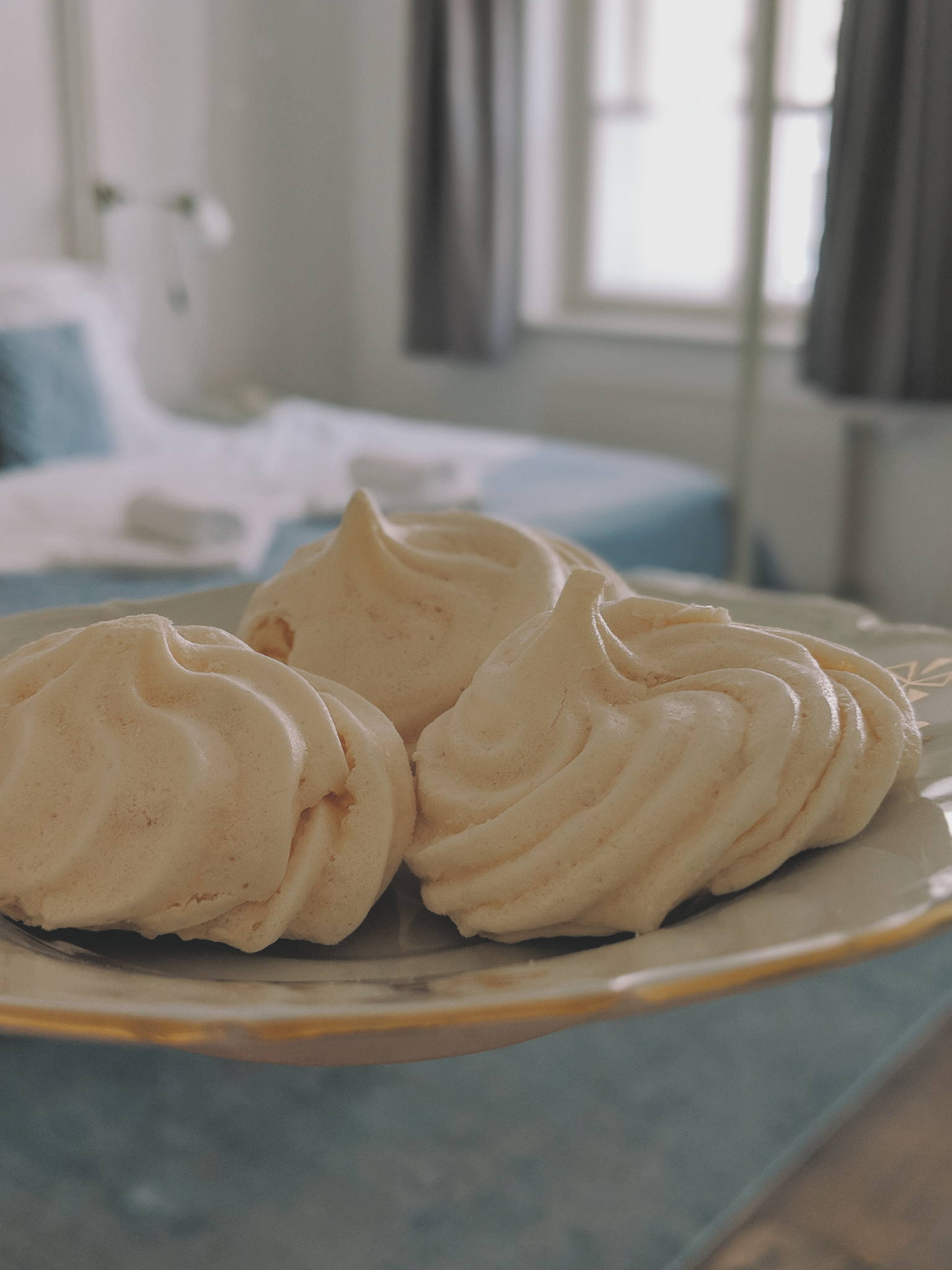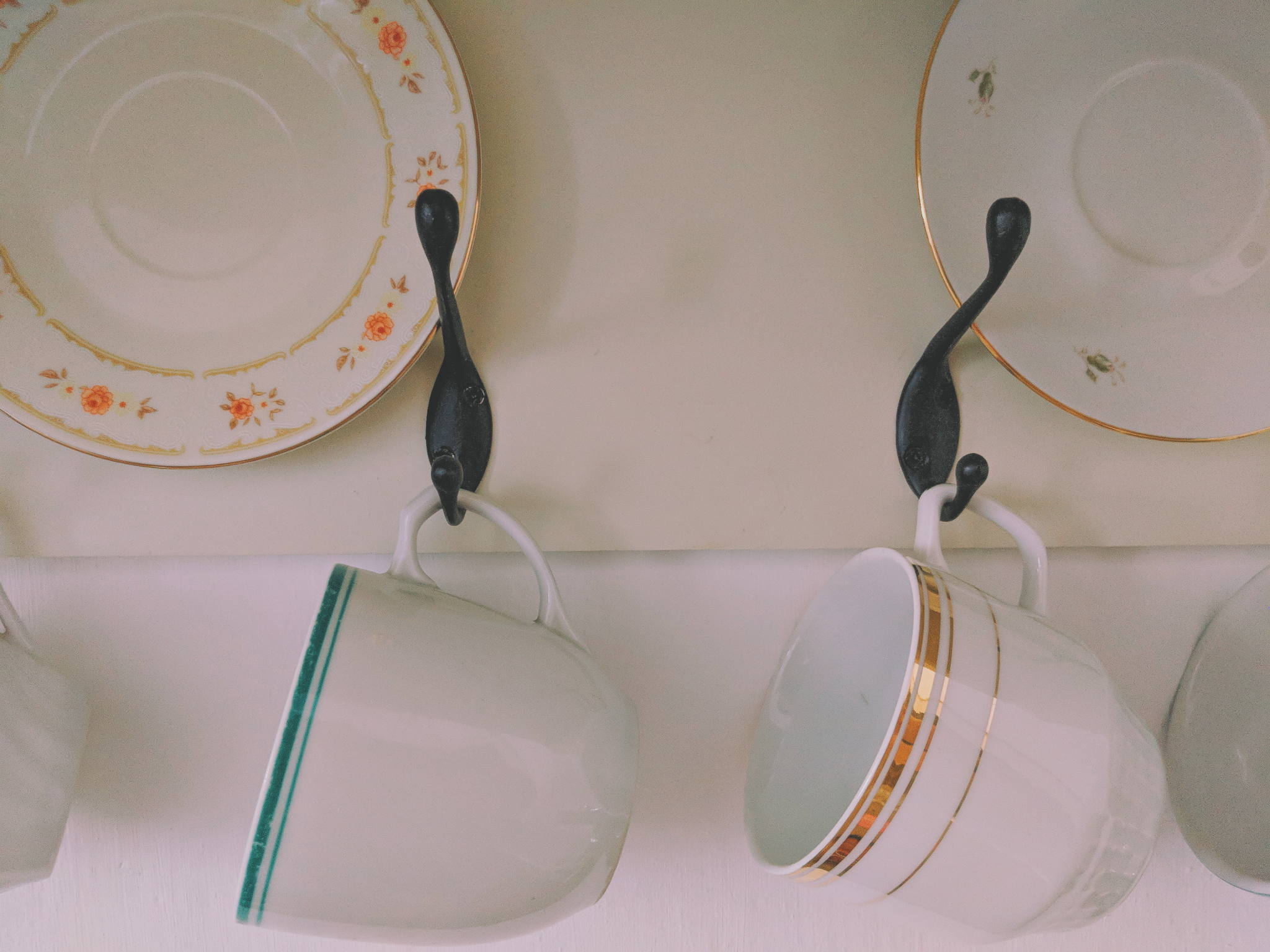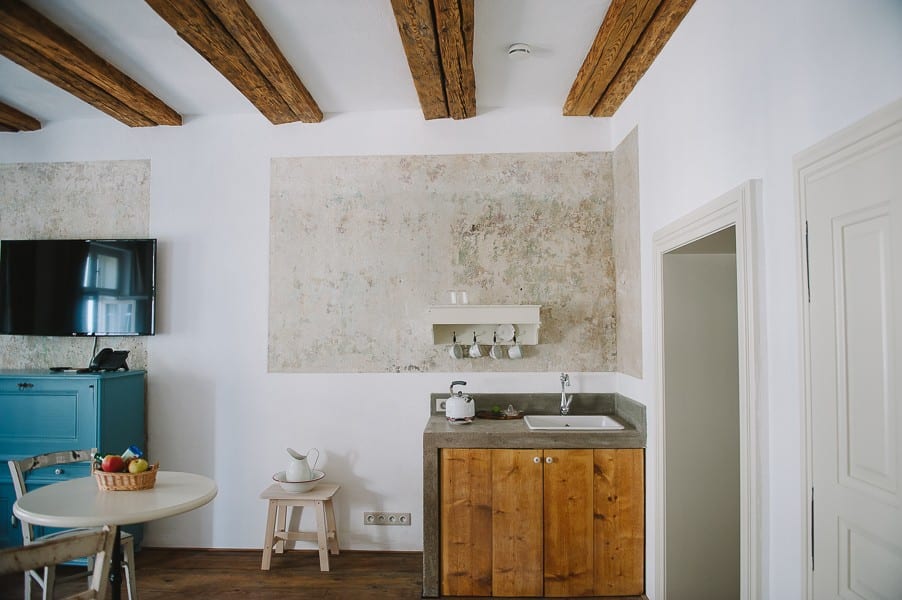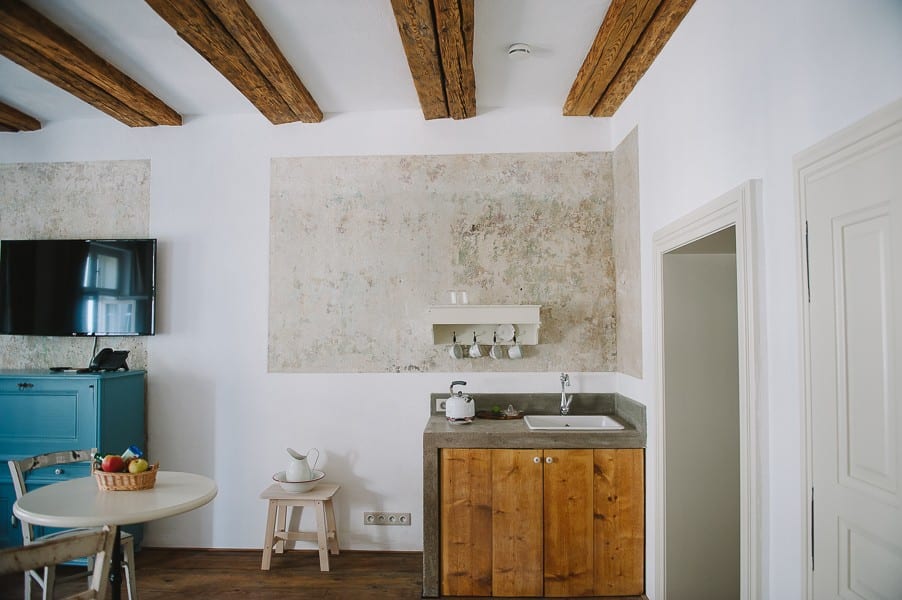 An Amazing Breakfast
Breakfast is my absolute favorite meal of the day. The breakfast I had at Ms. Sophies was incredible. Being sick couldn't even keep me away.  First off there were endless options of where to sit. Outside, there was a beautiful patio and garden area and inside was an intimate cave-like setting. It was pretty cool!
When I sat down a waitress came and brought a plate of cheese, meat, and bread. Then, she took my order of either coffee, tea or juice. Unfortunately, since I was sick I didn't try the coffee but the tea was really good.
The best part was for $4.00 extra I could order from the breakfast menu and of course, I couldn't turn down buttery jammy waffles with fluffy whip cream.
I am drooling on my keyboard just thinking about it.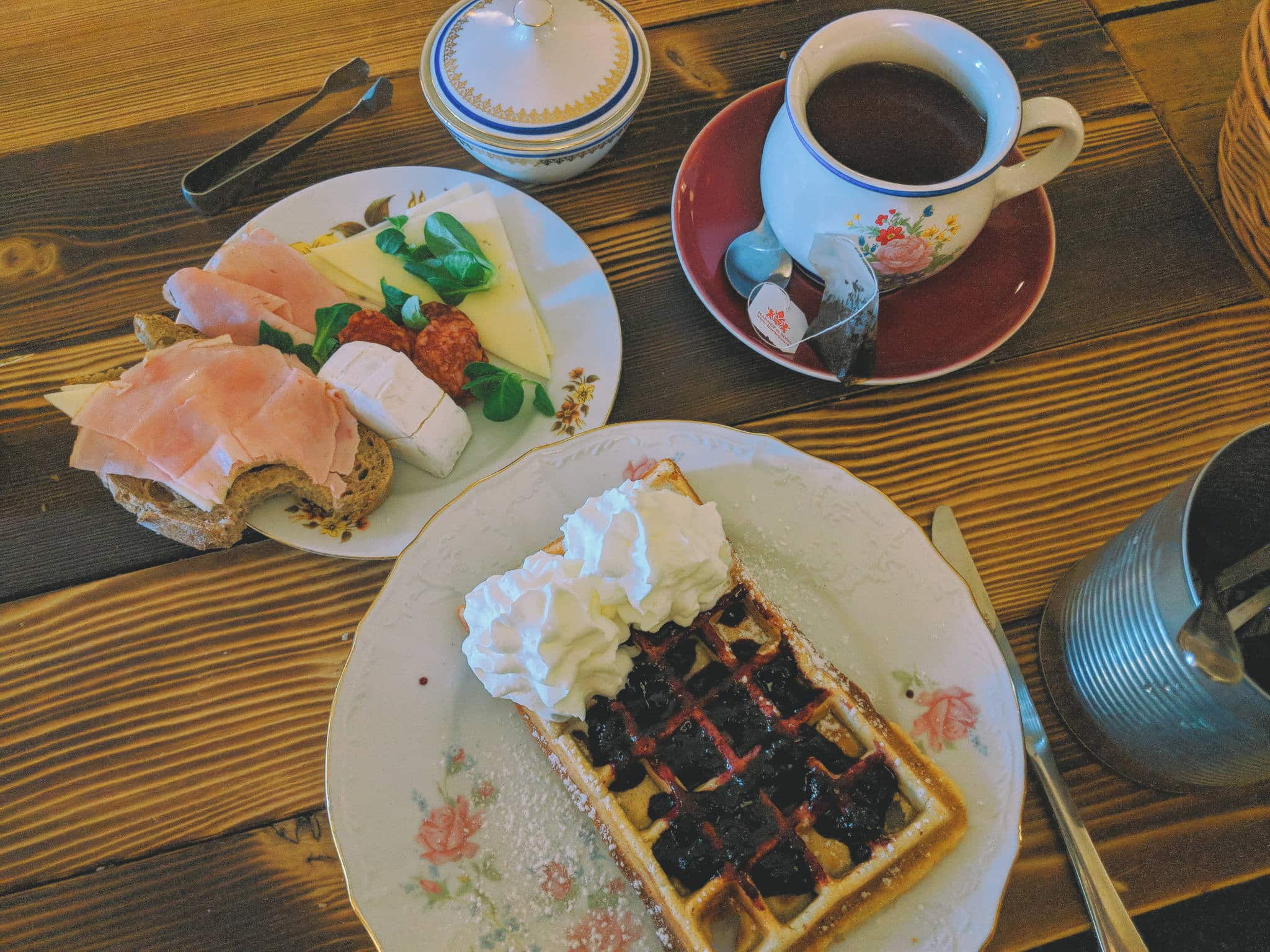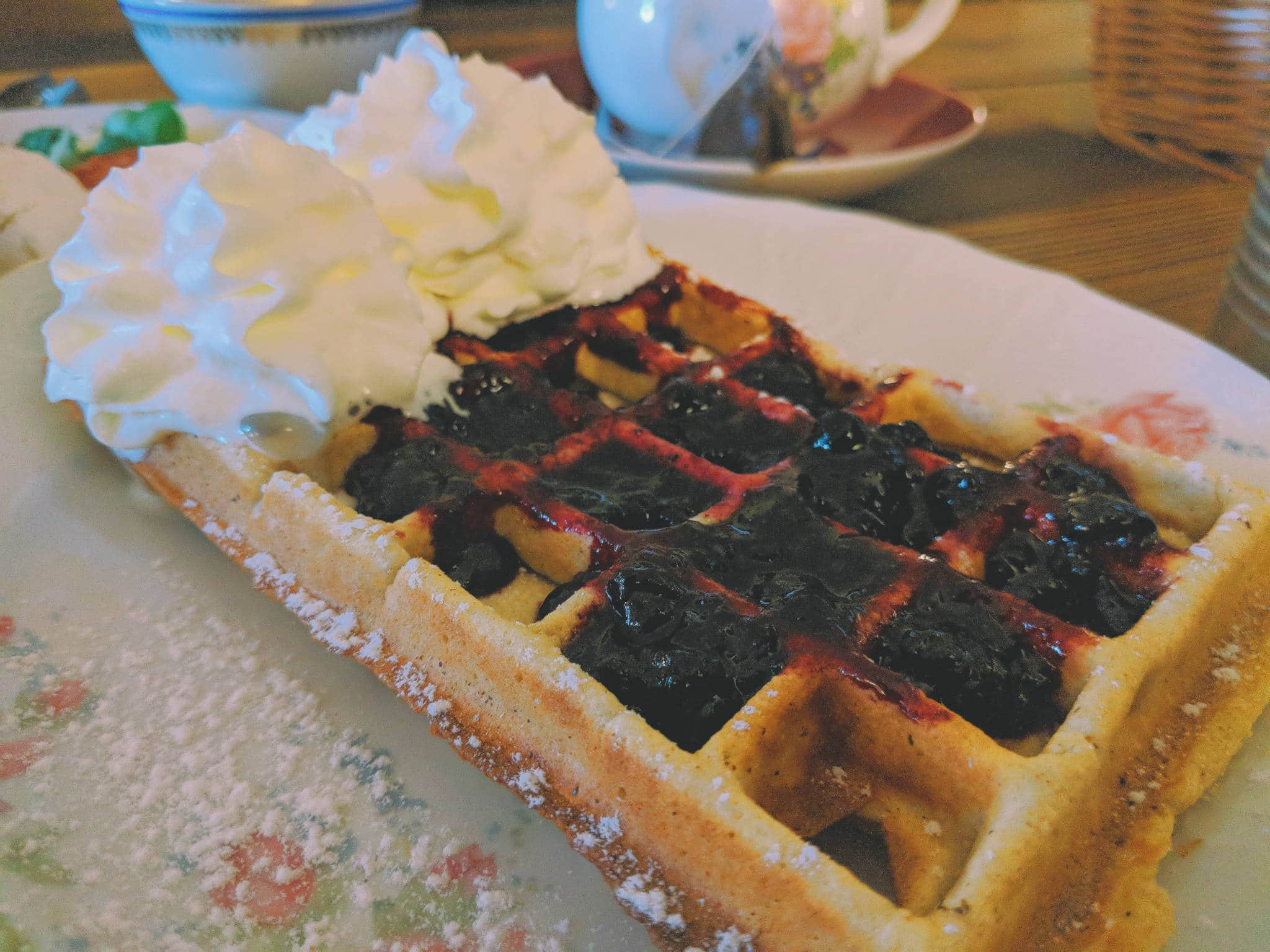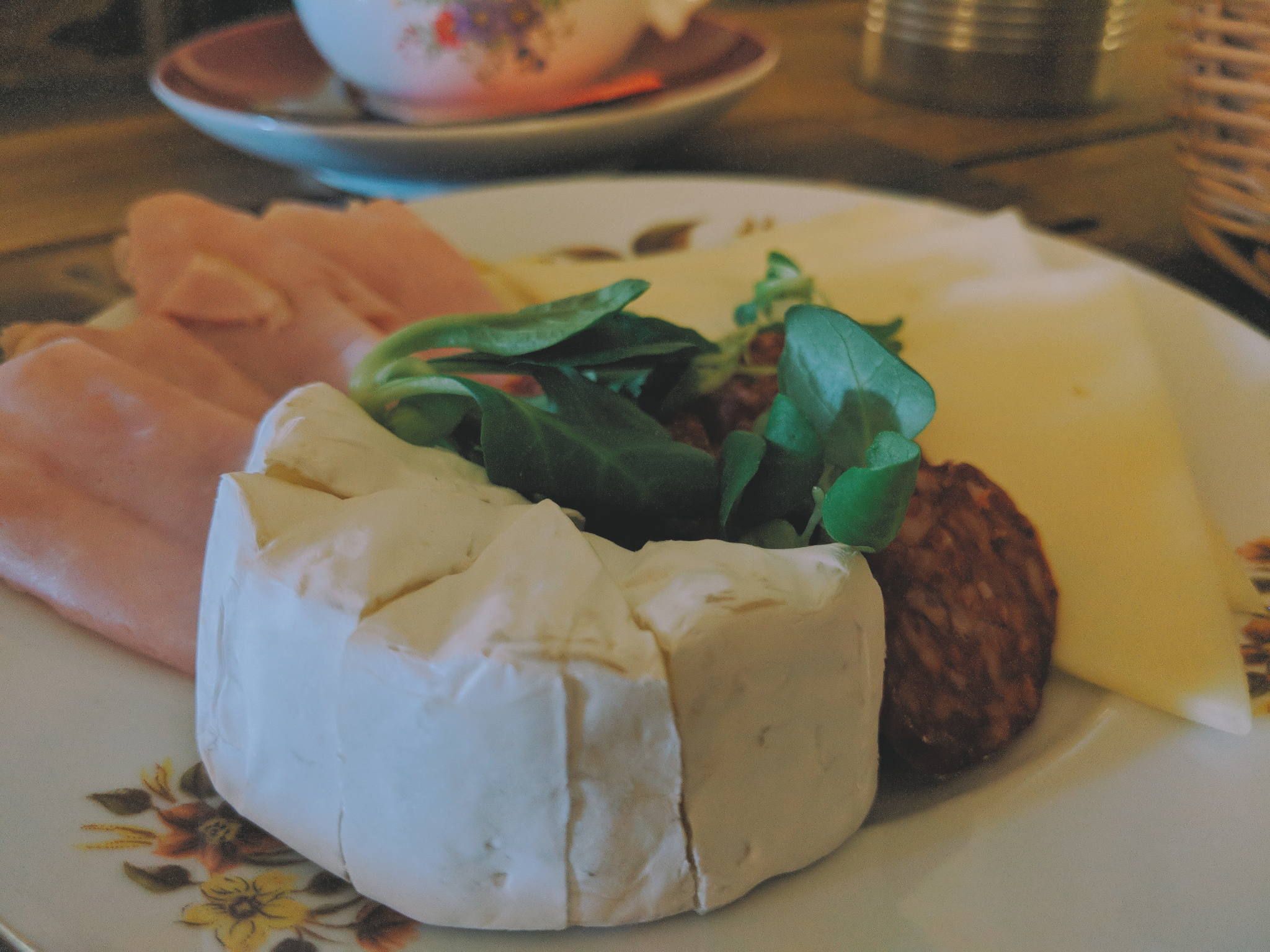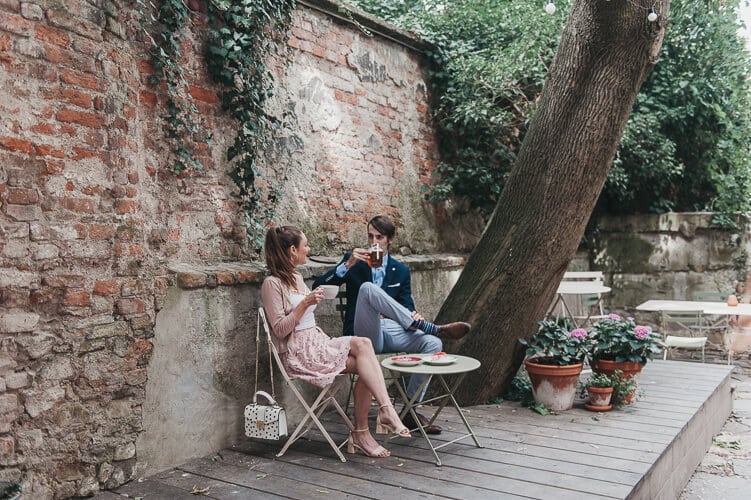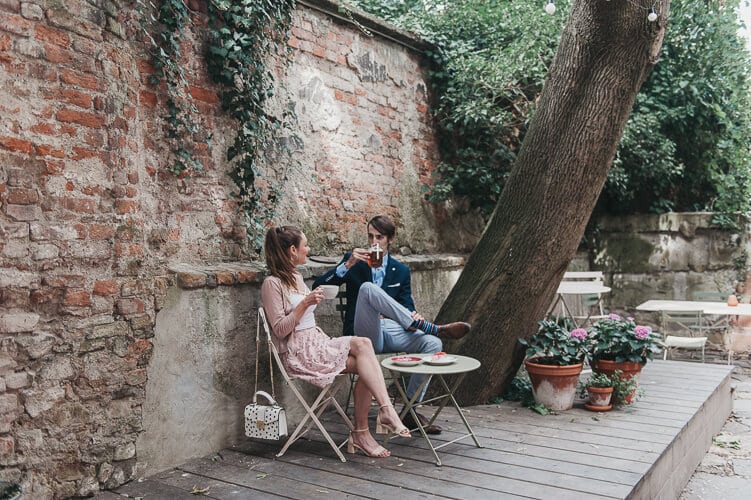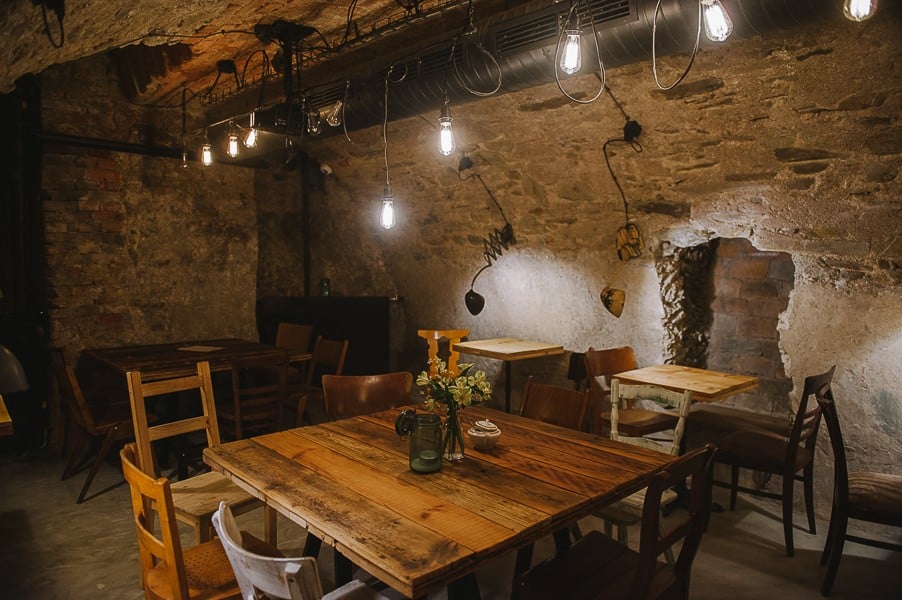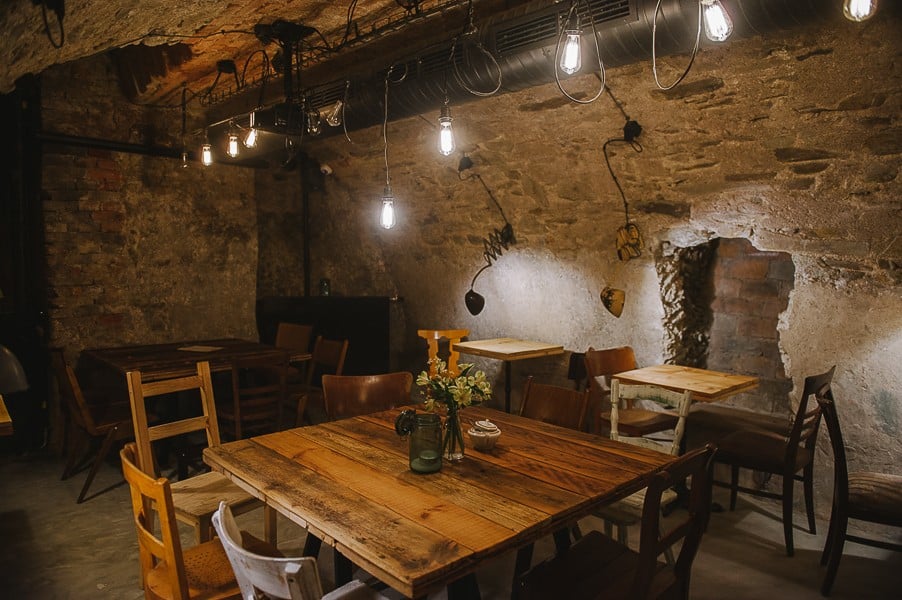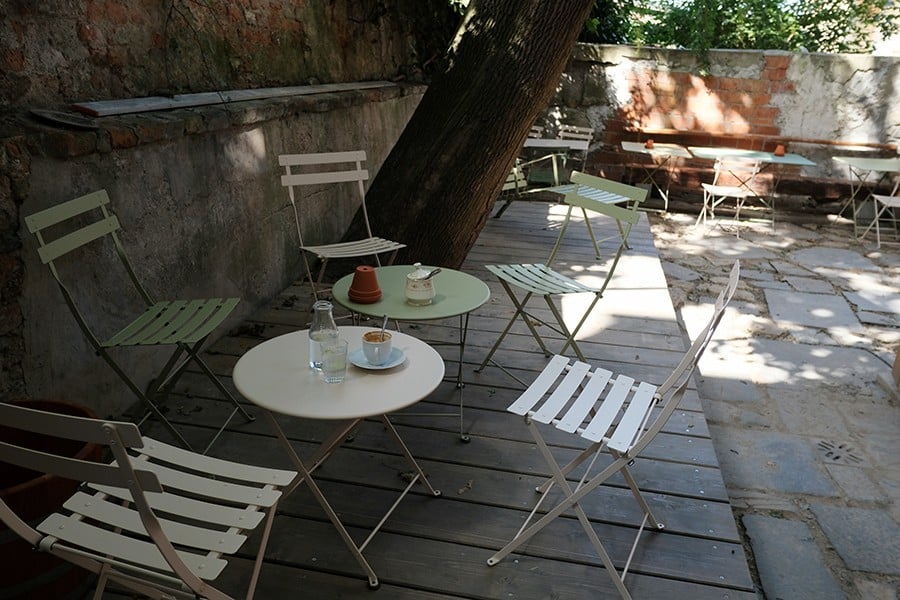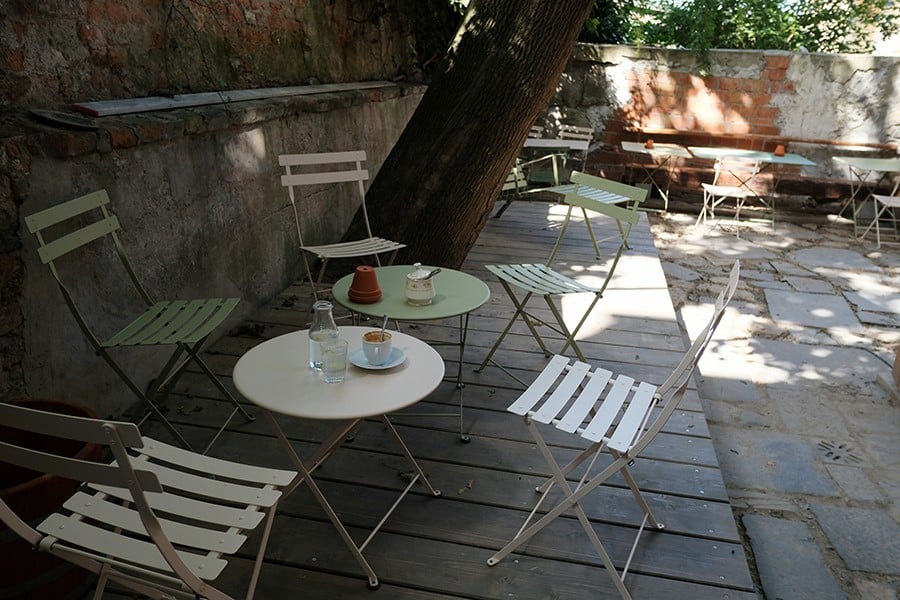 Oh, and the Location
Olomouc is not a big city and therefore easy to wander on foot. I was there on a Monday and everything was closed, so don't be like me and visit on Monday. I ended up walking through Bezručovy Sady Park. It's a massive park one street over from the hotel. Olomouc is famous for its fountains. The most famous fountain is Arion Fountain located in Upper Square, Olomoucs main square. I ended getting a drink at one of the cute cafes in the square.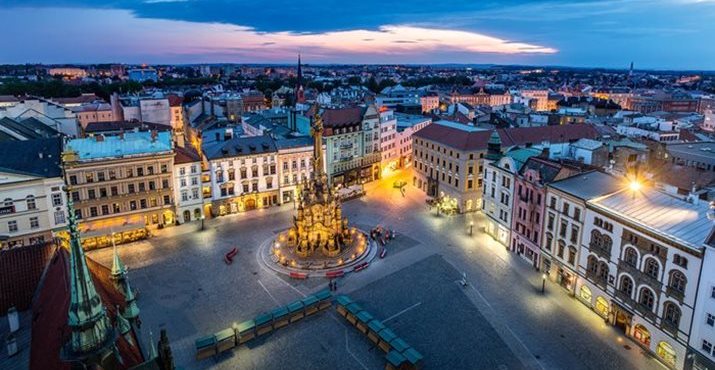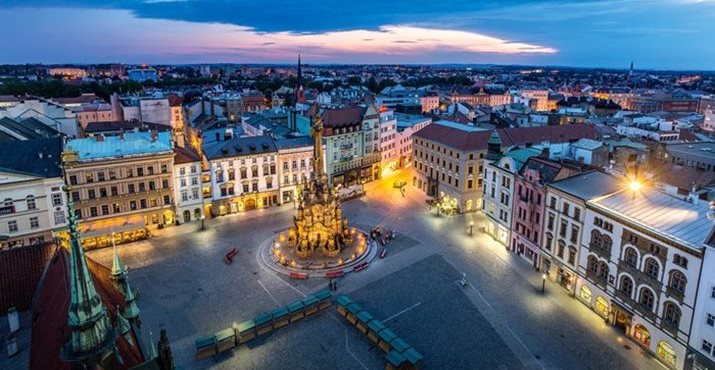 Source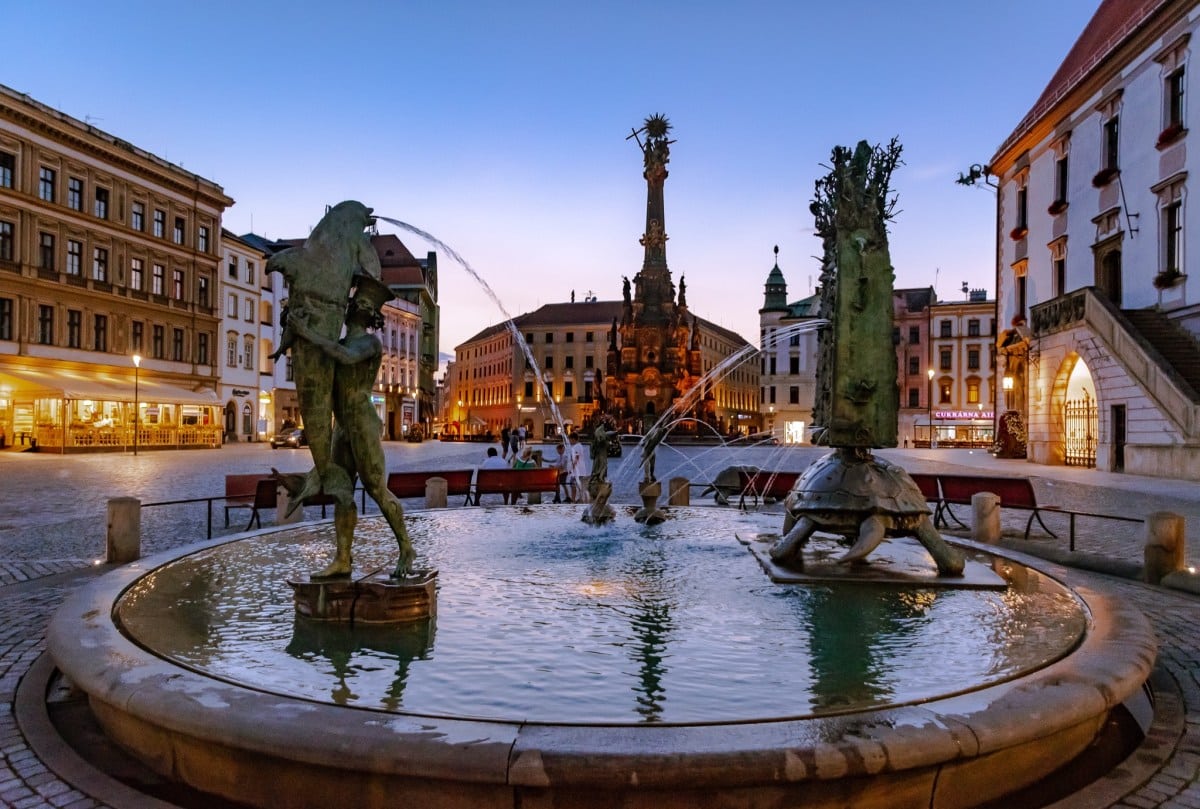 Since I was sick I wasn't out for too long. I headed back to the hotel after a few hours. I stopped at Špagetárna, a fast food place selling homemade pasta. It was so good. It's about a 2-minute walk from the hotel so I grabbed some pesto pasta and headed back to my room to eat.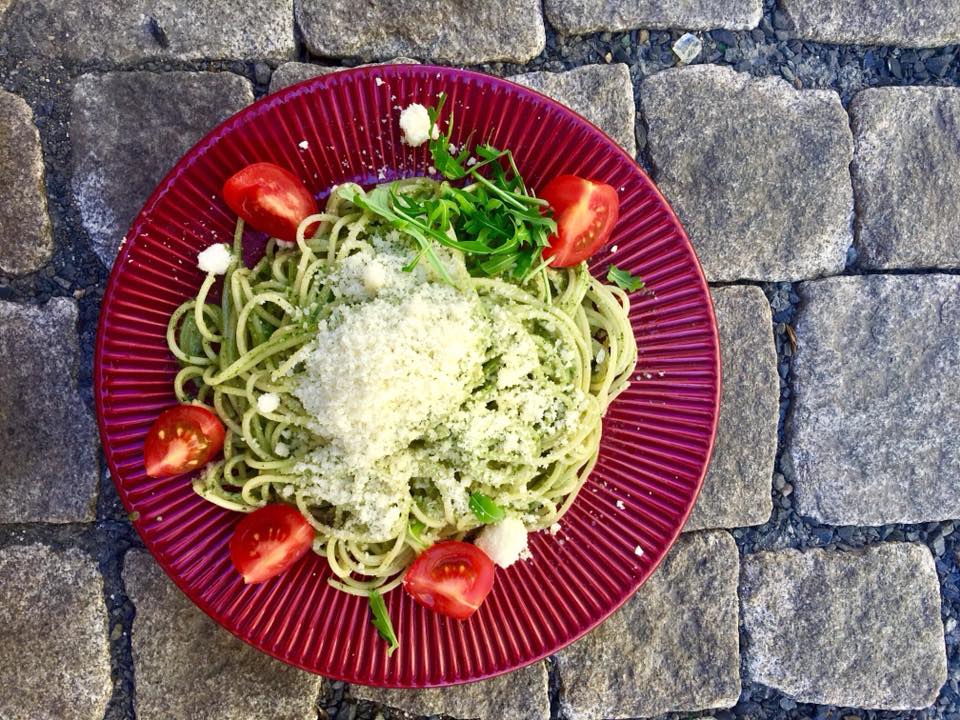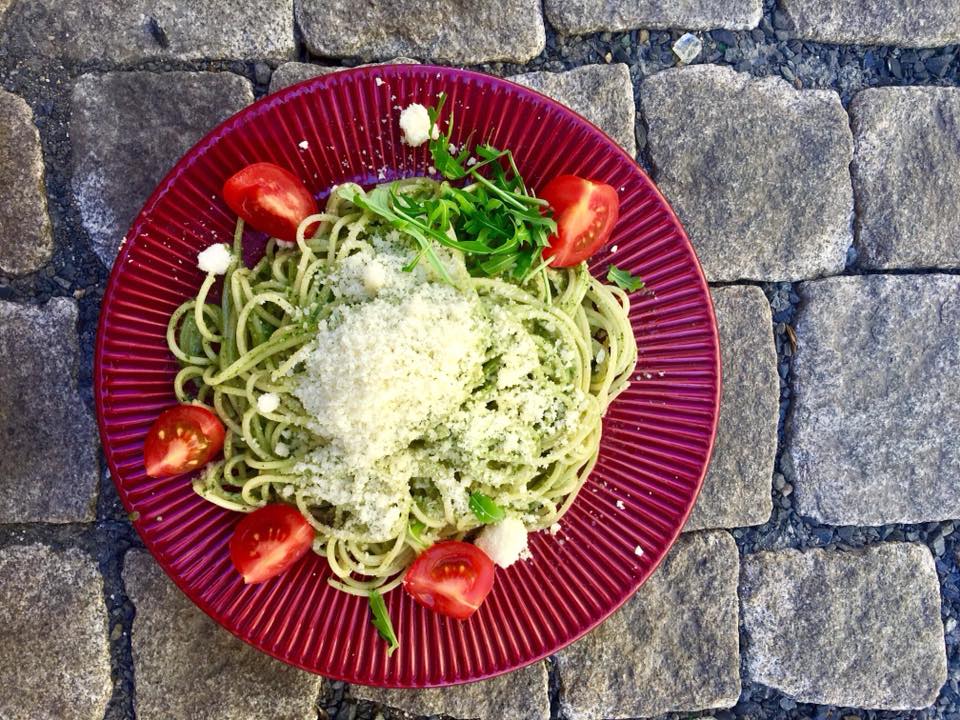 Useful Information
The hotel is a 15-minute walk and a 5-minute cab ride. If I wasn't dying with a sinus infection I would have loved to walk, but the cab ride wasn't too expensive.
During the summer the rooms can get very hot and all that is provided is a small fan so I recommend packing a portable fan and drinking lots of water!
If you get too hot, head down to the shaded patio in the back, order a nice cold and refreshing beverage and take a book, laptop or just be alone with your thoughts.
I mentioned this earlier but make sure you have cash if you plan on paying at the property. There is an ATM close by but it's still a hassle, especially if you are a sleep-deprived traveler like I was.
I had such a great stay at Ms. Sophie's despite being sick. If you plan on visiting Olomouc, I highly recommend staying here. It's the feeling of luxury without breaking the bank!
Planning a trip to Prague or the Czech Republic? Here are some articles you might be interested in.
Please Note: This post may contain affiliate links, which means if you book/buy something through one of my links, I may earn a small commission (at no extra cost to you!).
Was this article helpful to you? Well, go ahead and save it by pinning it so you can reference it later on.