2020 seems to be the year that got away. I mean, a worldwide pandemic, raging fires, and storms, killer hornets… What a time to be alive! But in all seriousness, if you are someone that had travel plans set for this year, I am genuinely sorry. It sucks! Will this pandemic end already?
With travel on hold for who knows how long, finding ways to explore the world from home is more important than ever! Luckily, in a world filled with technology and, of course, the worldwide web, travel doesn't have to be a distant dream, especially during the pandemic. When the pandemic began, tour companies started offering online travel experiences such as cooking classes, virtual city tours, traditional craft workshops, dancing classes, etc.
If you live and breathe travel as I do, these online experiences will surely help calm that travel bug. I know it's not the same as visiting in person, but it's a pretty good alternative.
Are you stuck at home but eager to travel? Not to worry. I have got you covered! Check out these virtual vacation posts or browse them all!
Why Take an Online Travel Experience
Honestly, I could list hundreds of reasons why you should take an online travel experience, but if I did that, this post would go on forever. So here are several reasons why taking an online travel experience is a must!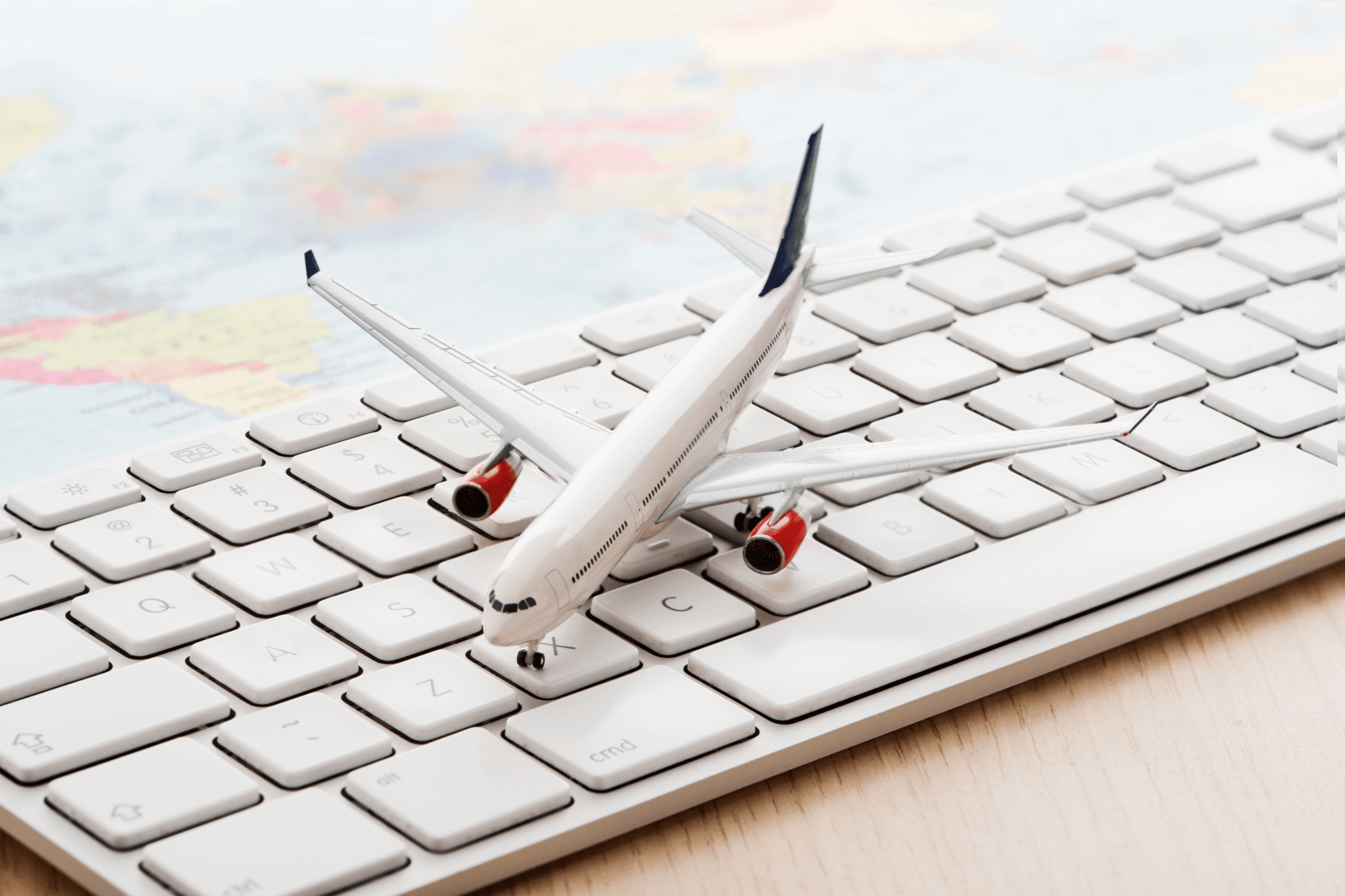 The world's current situation: Unfortunately, travel is off the table for a lot of people due to COVID. It's not worth risking your health and the health of others. These online experiences allow you to safely experience the world without leaving your home.
An affordable way to experience other cultures: Forget forking up 2 grand for a plane ticket. Online experiences allow you to travel to every corner of the globe for less than $20!
New friends: The hosts I have had the pleasure of meeting during my online travel experiences have become great friends and have offered to show me around when I visit their country, and I will definitely be taking them up on their offer. 
Unique experiences: You can learn a traditional dance, prepare dishes passed down from generation to generation, and discover the secrets and hidden gems of cities worldwide. These experiences allow you to explore countries and cities on a deeper level.
Supporting locals: The great thing about online travel experiences is that the money you spend goes back to the locals so they can continue sharing their culture with the world.
Where to Take an Online Travel Experience
These last few months, tour companies have started offering online experiences, which is excellent for those of us who can't travel right now and who may not be able to afford to travel. I have listed my favorite companies below: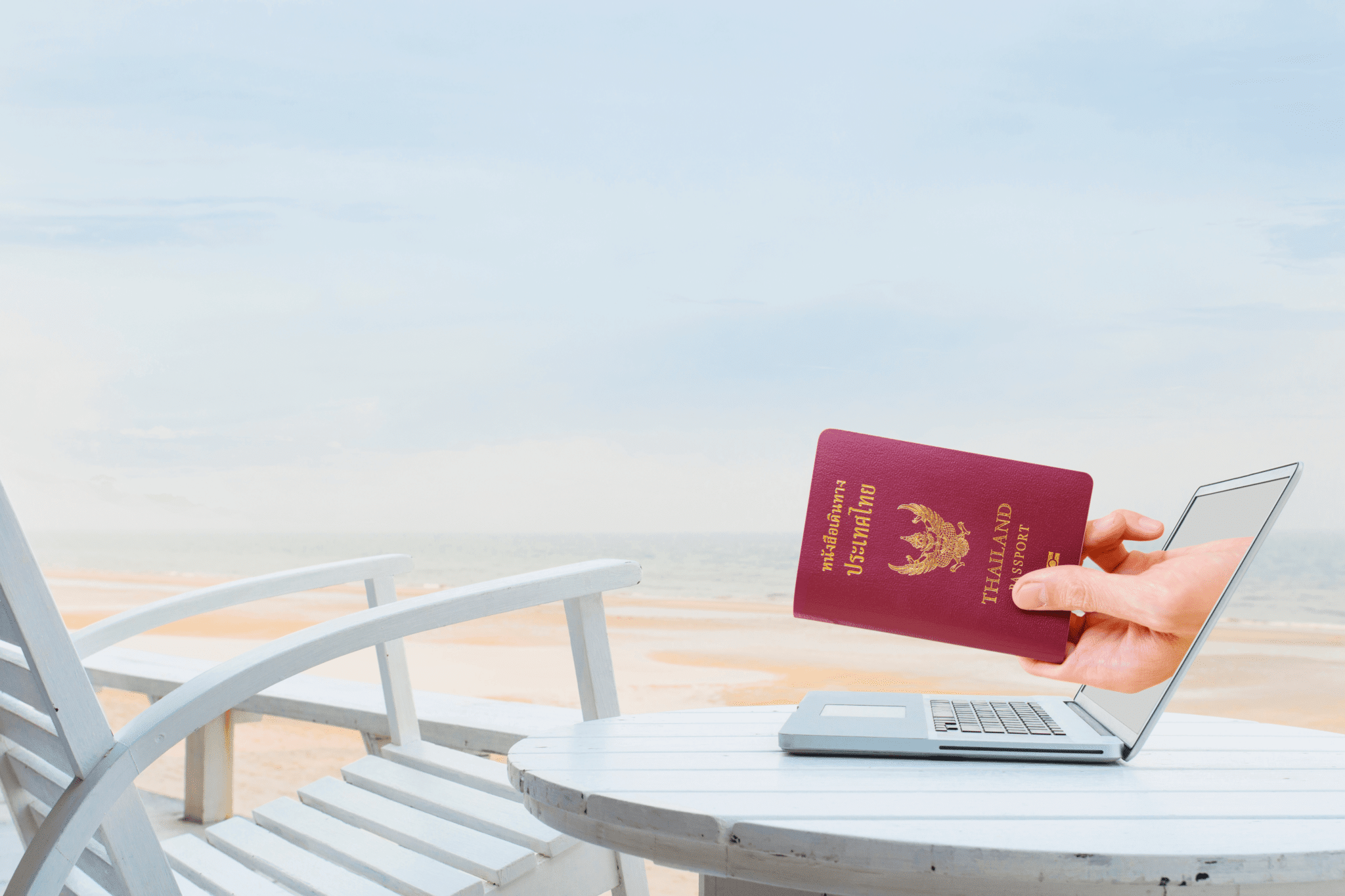 Cooking Classes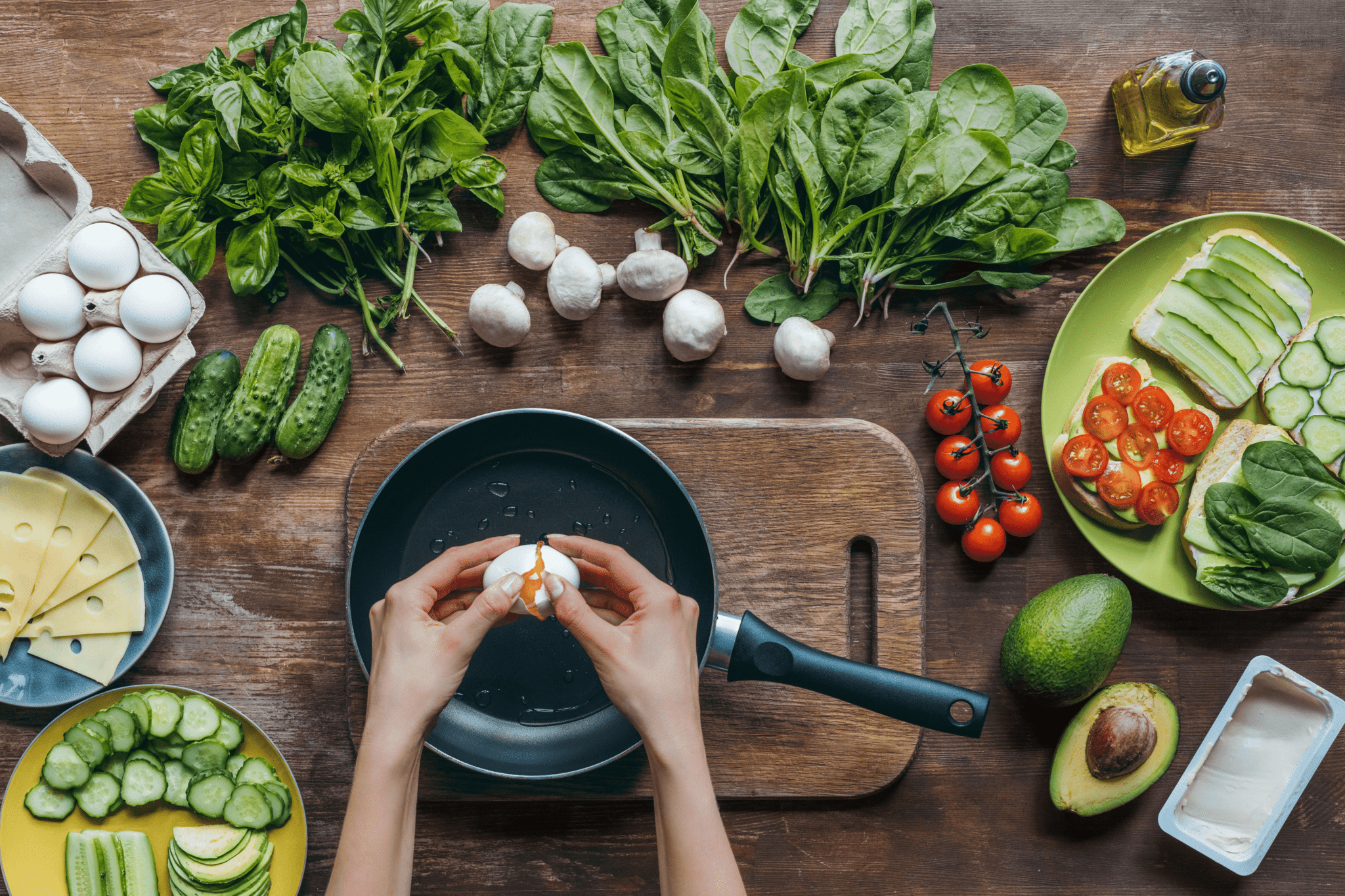 Cooking classes are a great way to experience other cultures. I mean, what is better than eating delicious food while learning about far off places? The cooking classes listed below are ones I have personally tried and enjoyed. I may be 25 pounds heavier, but I have a happy and content belly and new recipes to add to my repertoire.
A Sandwich Masterclass with a Pro – New York City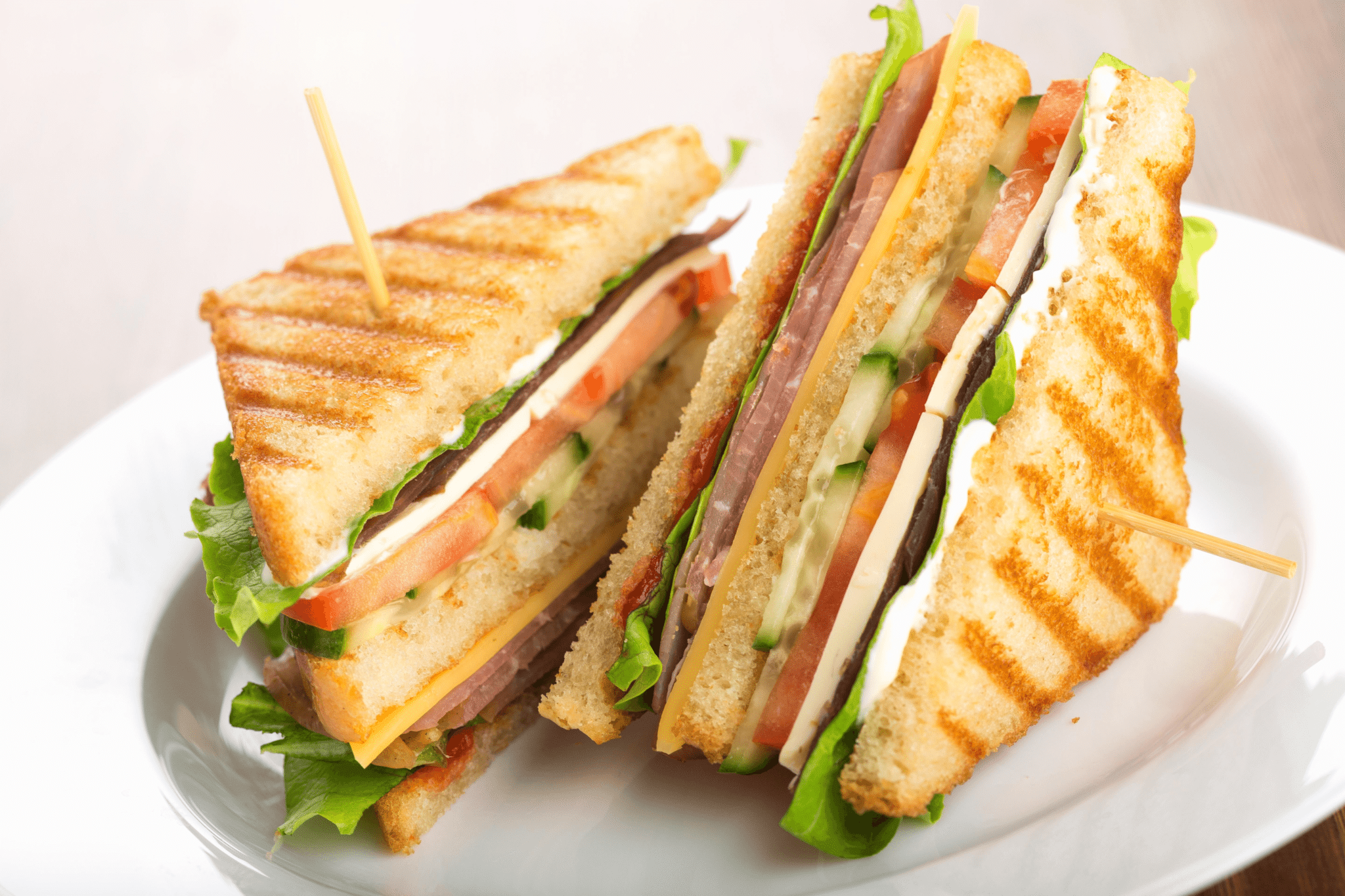 Did you know there is an art to making the perfect sandwich? Neither did I! Gone are the old days when we could casually throw together a simple ham and cheese and call it a sandwich. I mean, there is even a World Sandwich Competition. Can I be a judge, please?
In this online experience, our guide Ben, who runs a sandwich tour company in New York, teaches the art of making the perfect sandwich. It's safe to say he lives, breathes, and eats a lot of sandwiches. 
We started off learning the history behind the sandwich, then we got our hands dirty and compiled the perfect Italian sub, then Ben taught us a few tricks on how to get the perfect sandwich picture. Mine was half gone by that time…oops! We finished off the class by debating two critical questions: what makes a sandwich a sandwich? And is a hot dog a sandwich?
I really enjoyed this sandwich masterclass. I always thought my sandwiches were tasty (not to be biassed or anything), but now I know the sandwich-making secrets that the pros don't want you to know. Sorry, Jeff Mauro, we're onto you!
Making Tiramisu – Italy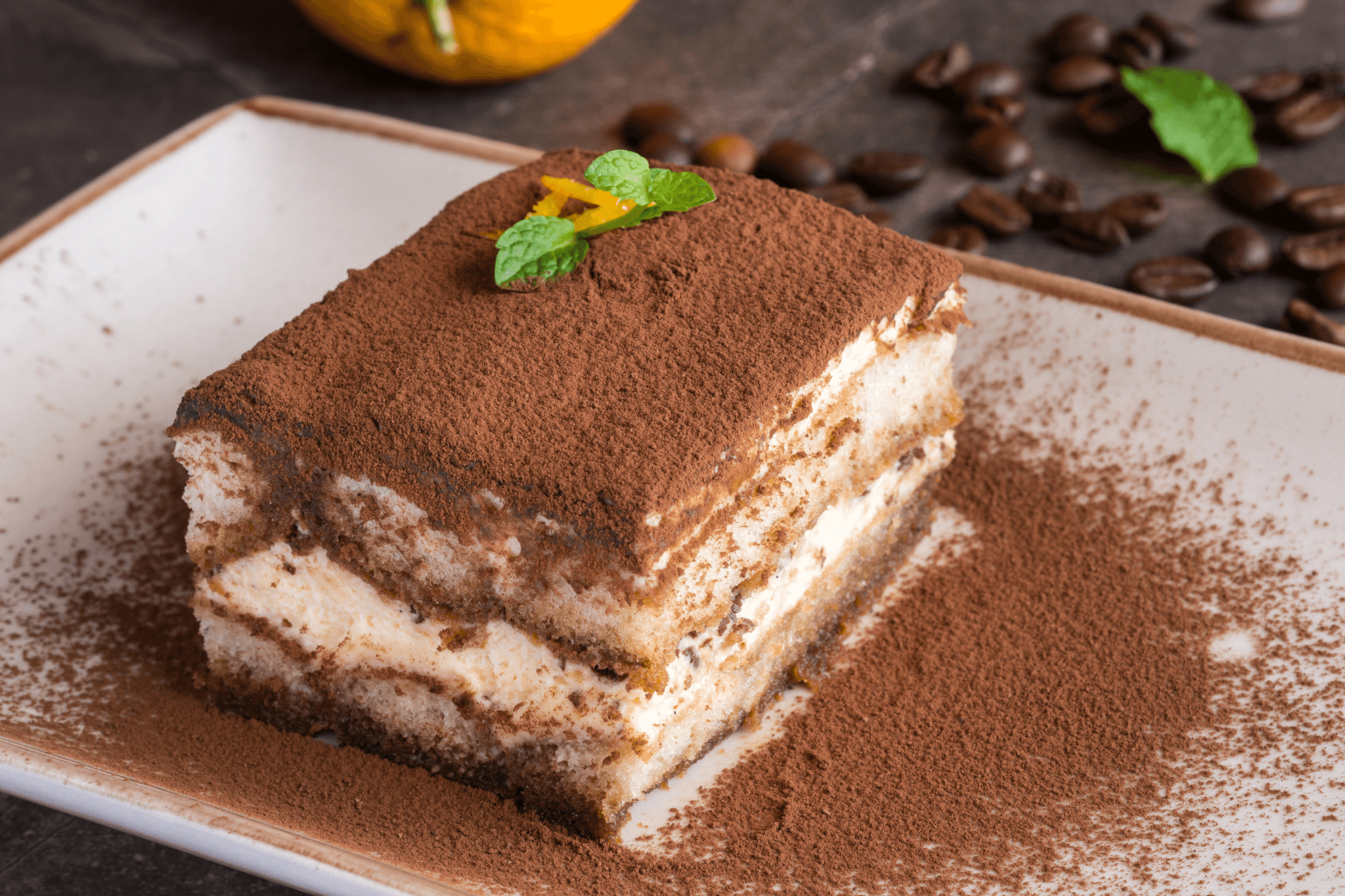 There is no way to describe the taste of freshly made tiramisu. Let's just say; it's the feeling you get when your favorite show comes on after taking a 6-month hiatus or like cuddling a puppy. I never truly realized the joy it could bring until I made one myself.
This class is only available privately, and for this clutzy cook, I appreciated getting my teacher Peppe's full attention. This was his mom's recipe, and I loved the fact that he was sharing it with the world.
During the class, I messed up a few times, but that was because I couldn't separate my eggs properly. Peppe was incredibly patient with me, and eventually, we got to the desired outcome; a heavenly masterpiece of cream and coffee-soaked cookies.
Coffee Masterclass – Mexico City, Mexico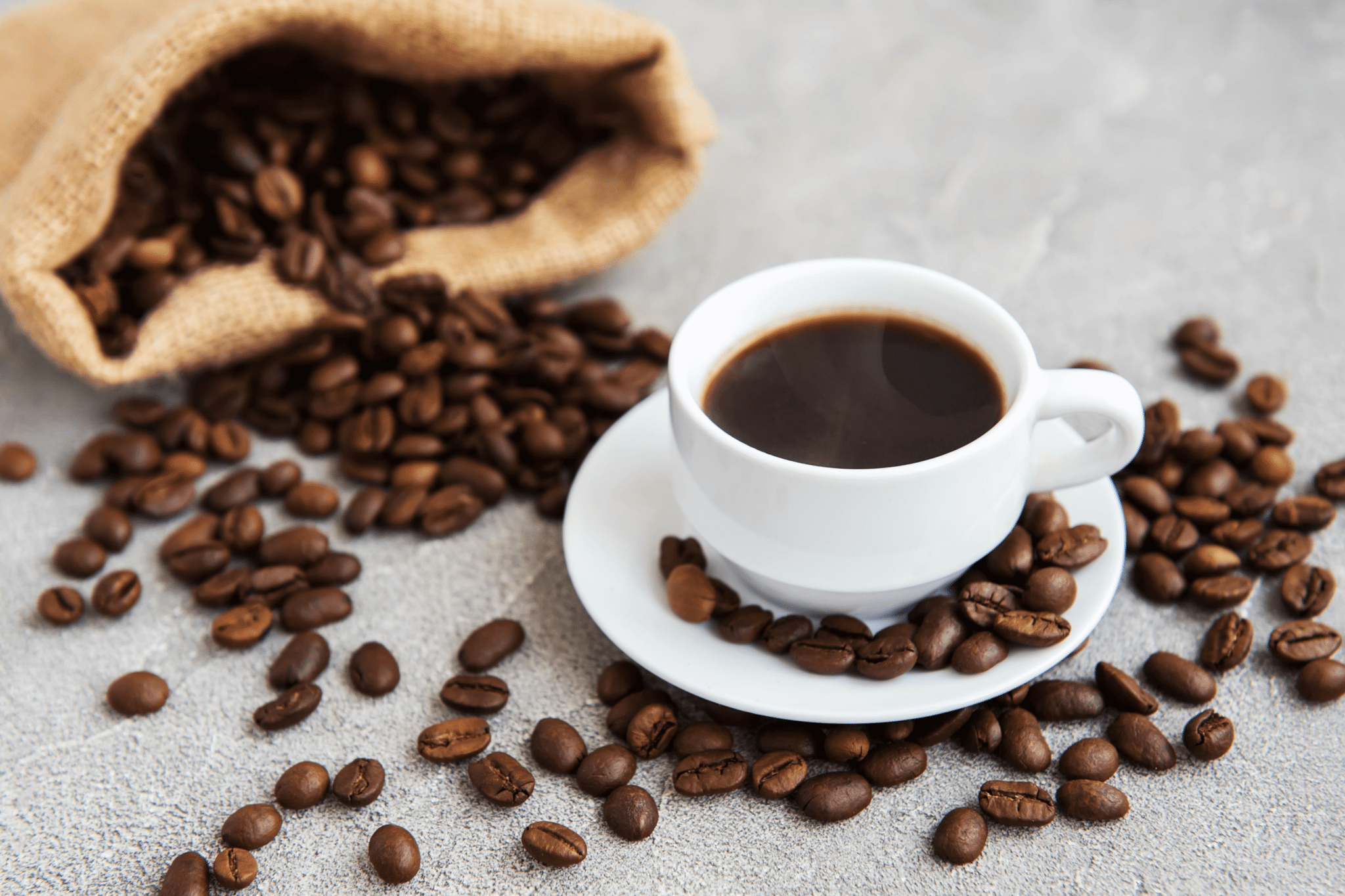 I don't know about you, but I cannot become a functioning part of society without my morning brew. For most of us, having a cup of coffee is a part of our routine just as much as brushing our teeth. There are even certain countries where having a coffee break two or three times a day is ingrained in their lifestyle.
Coffee has its own culture and its own set of rules. The science behind coffee is a lot more complicated than you may think. Ricardo, who runs this coffee masterclass, owns a specialty coffee shop in Mexico City. He was also a judge in Mexico's National Coffee Competition, so needless to say; he knows coffee very well.
In this class, Ricardo taught us the basic scientific concepts behind the perfect cup of coffee. He went over different coffee brewing techniques and what outcomes can be expected from each. Then, we put his techniques to use and brewed our own cup of coffee.
I may not be qualified to be a coffee judge, but I sure as heck know how to distinguish a good cup of coffee from a bad one.
Hong Kong Egg Tarts with Netflix Guide – Hong Kong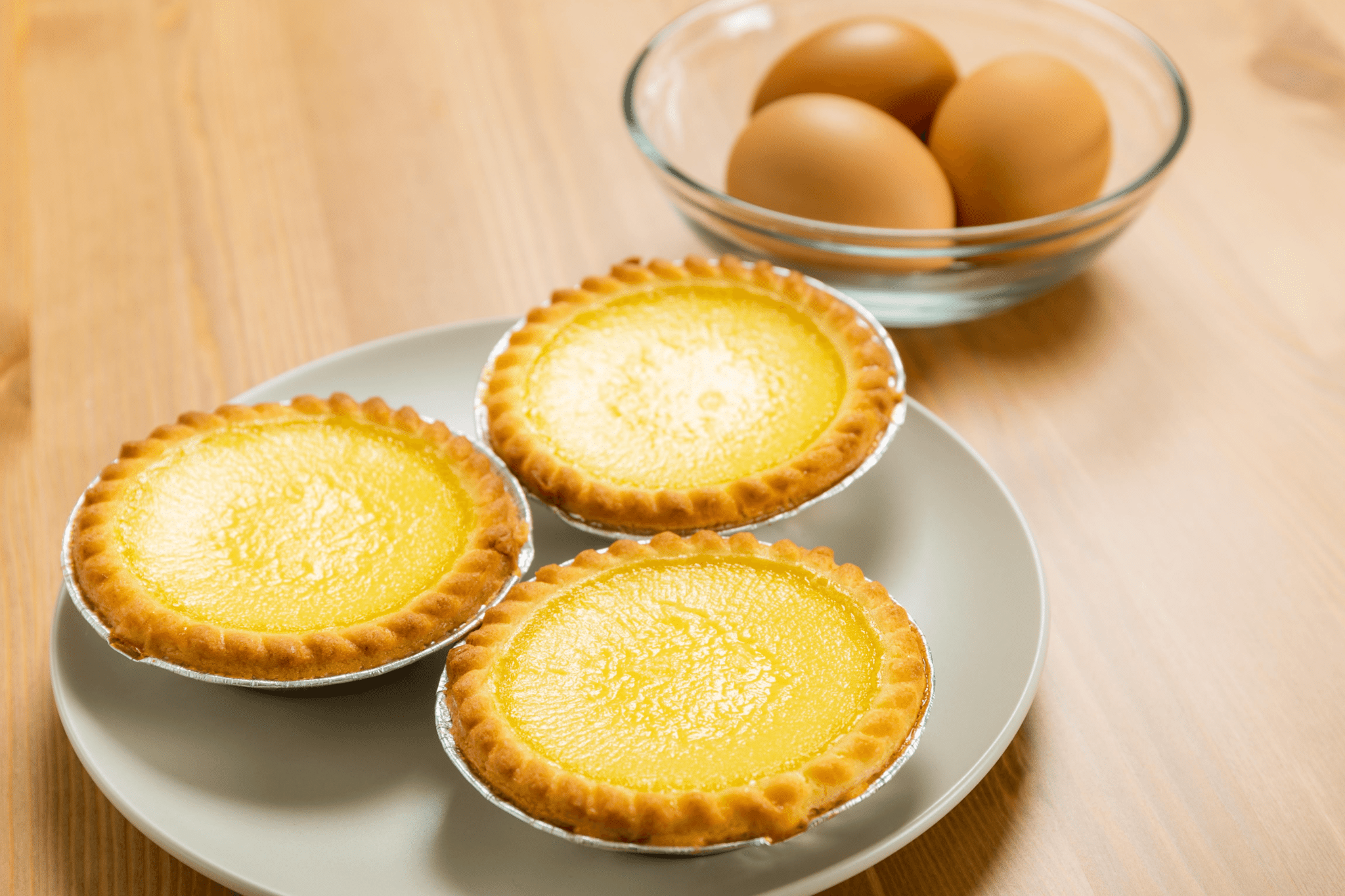 Growing up, Dim Sum was a ritual in my family. My favorite part of that ritual was always dessert and, more specifically, Dan Taht: a Chinese egg tart with a flaky crust and a slightly sweet and creamy filling. We would order a plateful, and I would usually eat them all before anyone else got any. That's what happened when I followed my heart…and stomach.
It's been a good while since I have had Dan Taht, so I was pretty excited to get my hands dirty and make those little beauties myself. I have to say, it was a lot easier than I thought it would be.
Our cooking instructor Virginia made this experience enjoyable with her bubbly, hilarious, and energetic teaching style; we were laughing the entire time. She asked us a series of ice breaker questions while she slowly guided us through making our perfect little tarts.
If I would have known making Dan Taht was this easy, I would have started making them ages ago. Welp, now I know, and I will definitely be making these again.
Cook Mexican Street Tacos with a Pro Chef – Mexico City, Mexico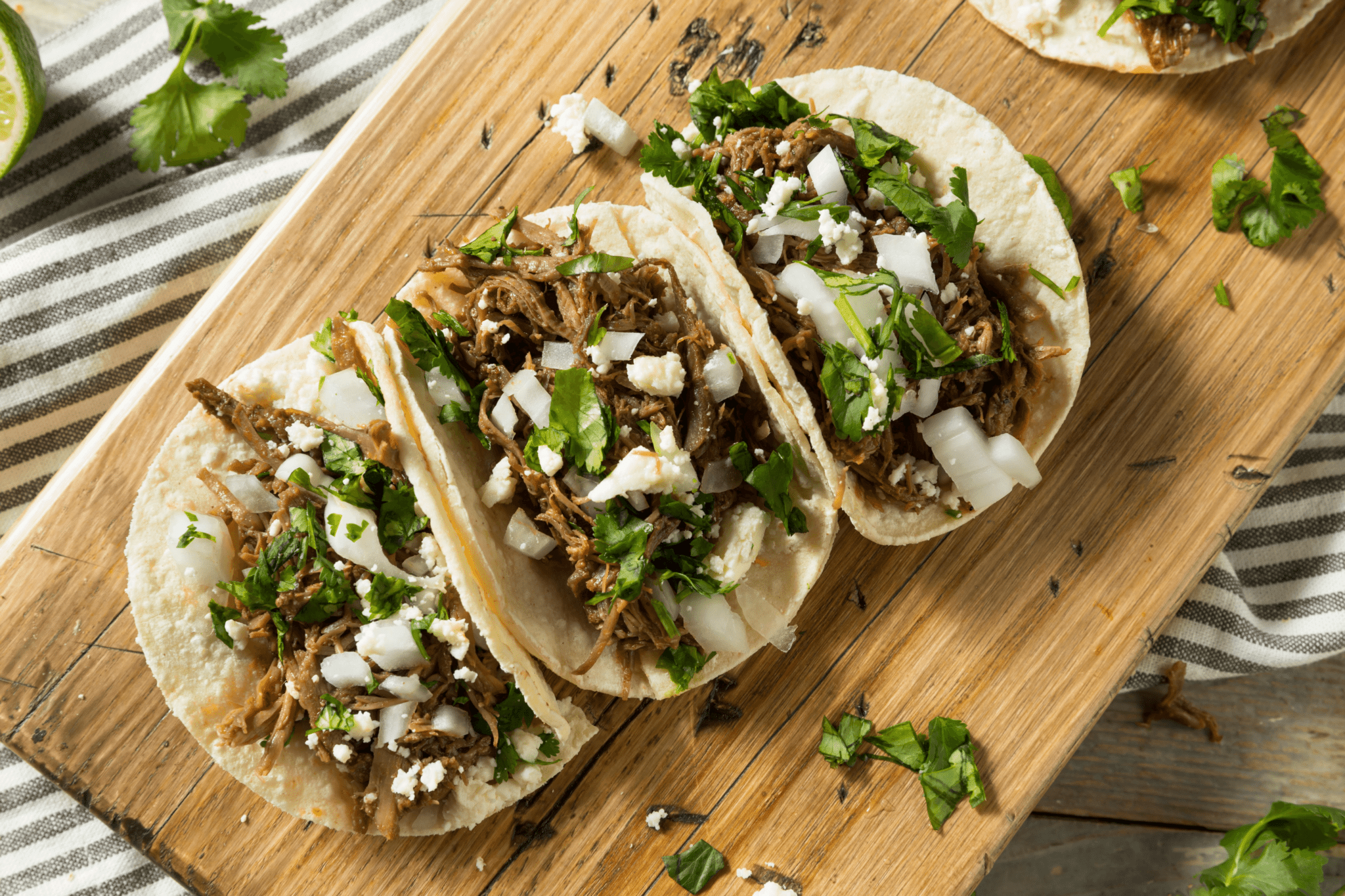 Life without tacos is like life without air. It would suck, and we would all be dead, not to be dramatic or anything. The excellent news is that tacos exist, and they are really easy to make, like shockingly easy. And I am not talking about throwing down a store-bought tortilla and topping it with cooked ground beef and some shredded cheese. I am talking about making EVERYTHING from scratch, even the tortillas.
During this cooking class, I learned how to make some of the BEST tacos I've ever eaten, and I have eaten a lot of tacos in my life. Our instructor, Graciela, is a professional chef in Mexico City, and she taught us how to make Alambra tacos with homemade tortillas and salsa.
My family devoured them in 2-seconds, so I ended up making them again the next day.
Curry Cooking Class Live from Colombo – Colombo, Sri Lanka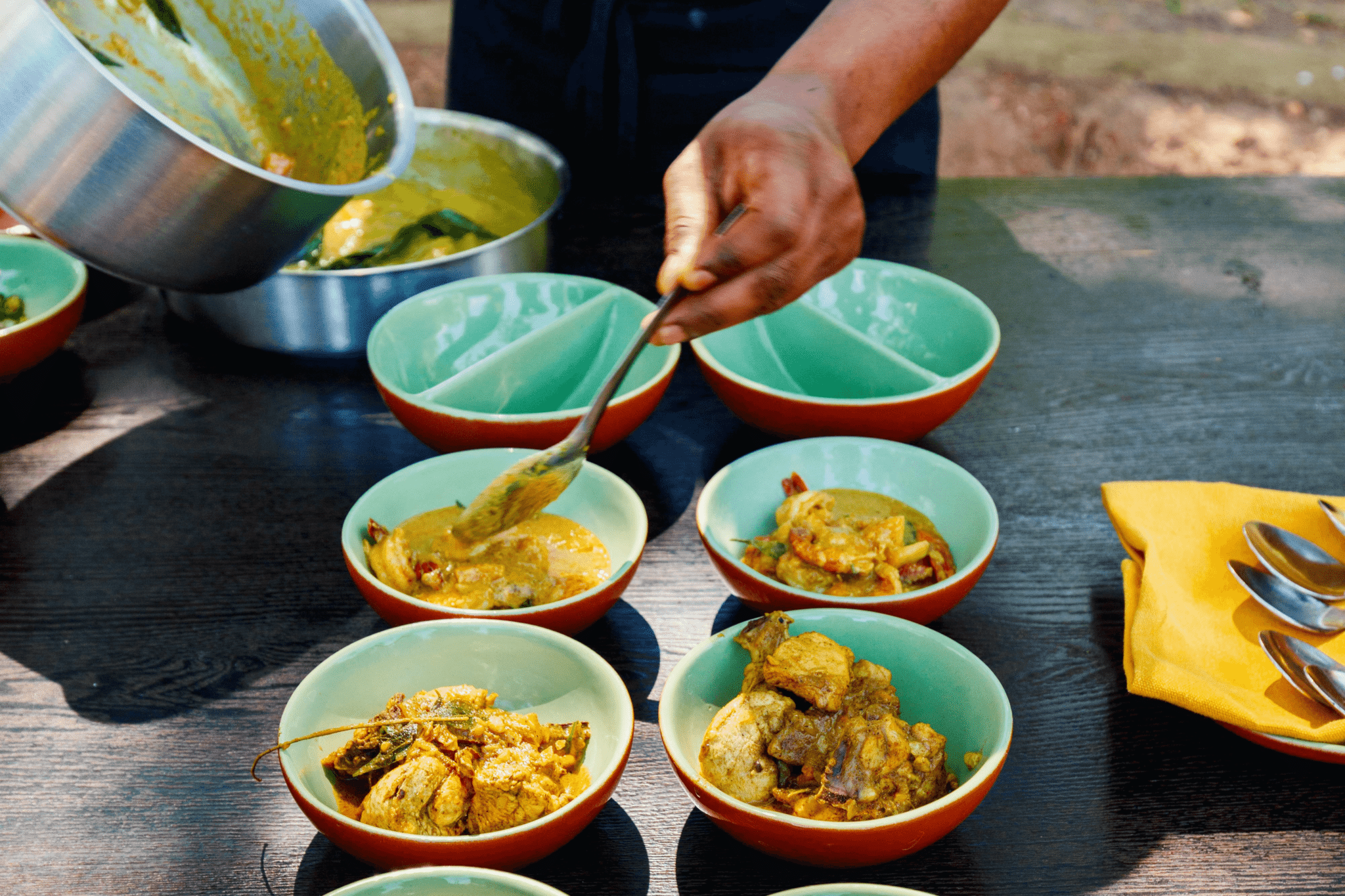 There is nothing a big fragrant bowl of Curry can't fix. Maybe the pounds racked up from eating said Curry, but who's counting? Now, I maybe eat Curry a bit more than I should, but who can blame me? It's a delicious yet versatile dish and a staple in many parts of the world. Every country has a different variation, and I can honestly say I have never tried a curry I disliked. Since Curry is one of my favorite dishes, I thought it was about time I learned how to make it (at least one variation).
My teacher Dulshan was based in Colombo, Sri Lanka, and taught me how to make two Sri Lankan curries: potato and chicken. They were both simple to make, but for the chicken curry, I bought roasted curry powder, which I found on Amazon; all Sri Lankan curries have it. I also bought curry leaves, which are available on Amazon as well.
I really enjoyed this class. Dulshan told me all sorts of stories and cool facts about Sri Lanka, and now I want to visit more than ever, but my favorite part of the class was tasting the finished product. This was my first time eating Sri Lankan Curry, and won't be my last. The potato curry was creamy, mild, and had a gorgeous yellow hue. The chicken curry had a kick to it and complemented the potato curry nicely.
Bake Scottish Shortbread and Cranachan – Dunblane, Scotland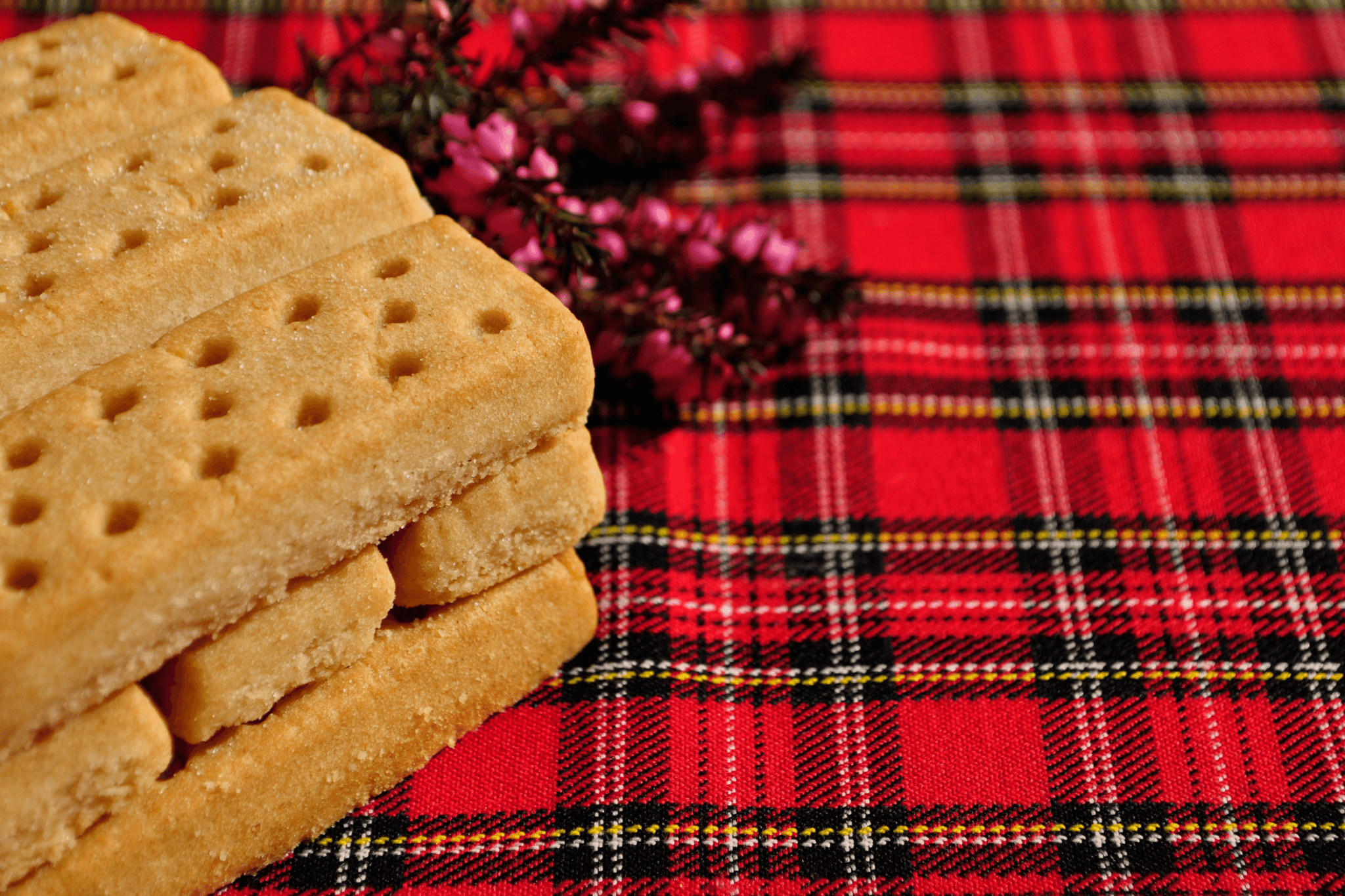 Ah, Scotland, the land of rolling green hills, men with sexy accents wearing kilts, and some pretty interesting dishes. I am looking at you, Haggis, but if you have gone your entire life without trying the buttery deliciousness of a Scottish shortbread cookie, my condolences. That cookie is something everyone needs to try at least once.
During an hour-long class, I got to learn to make them along with Cranachan. a Scottish Parfait made by towering thick cream, raspberries, and a toasted oat and brown sugar mixture. I will just say that there will be many Cranachan's in my future (now that I know how easy and delicious they are).
The only thing I struggled with was the shortbread dough. It was super crumbly and fell apart, but my teacher Fiona was incredibly patient and helped me fix my crumbly dough. My cookies turned out perfect and delicious! The only downside is all the weight I probably gained eating the Cranachan and cookies.
Tours from Home: Pizza Cooking Class with Italian Chefs, Denyse & Roberto – Rome, Italy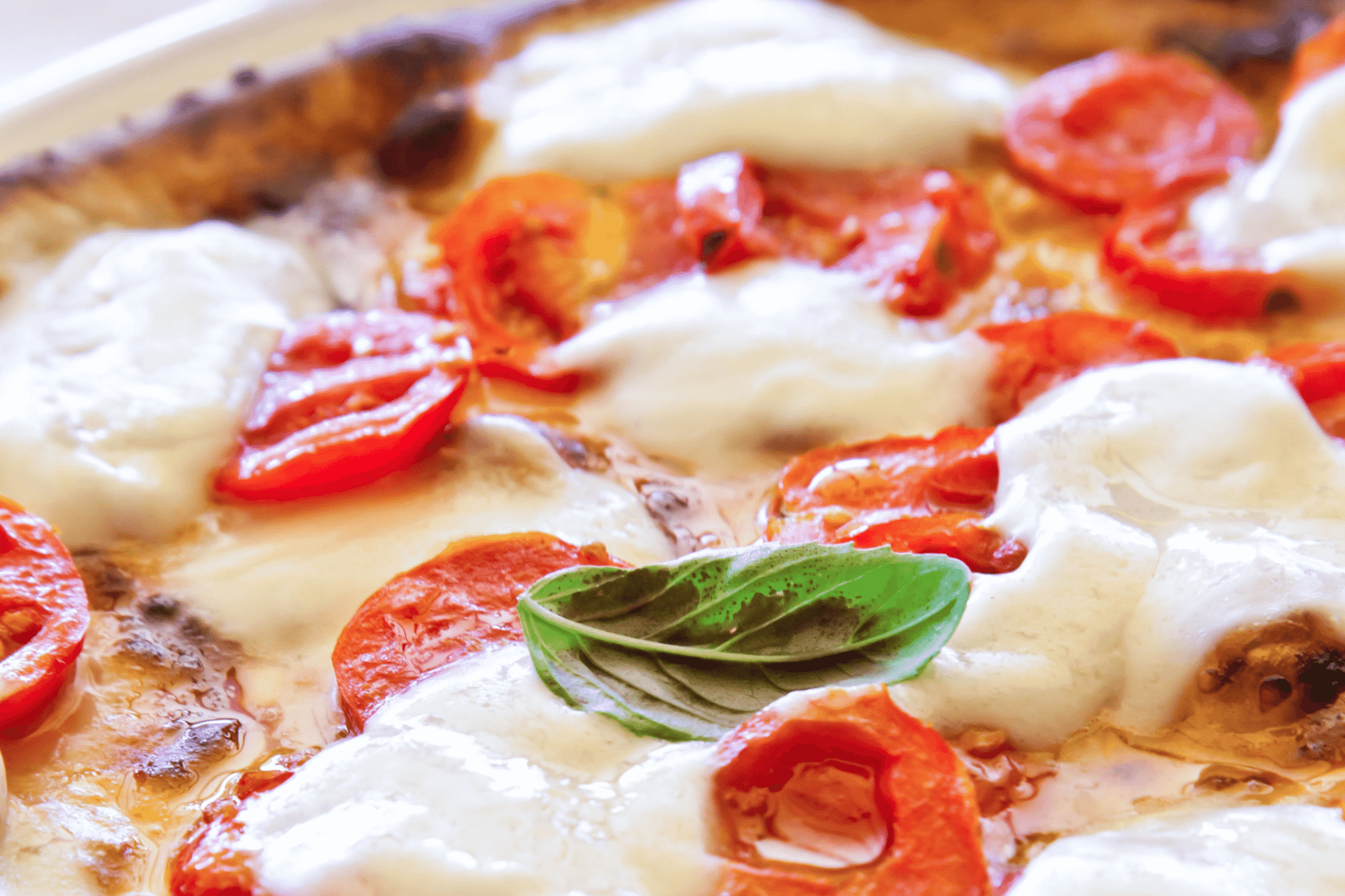 Do you know that feeling when you bite into something so deliciously good that the entire world stands still and it's just you and whatever it is you are eating staring into each other eyes? That, my friends, is love, and the best kind of love. The love between a girl and her food, and that is exactly how I felt while biting into a Napoli style pizza that, to be honest, was some of the best pizza I have ever eaten (Yes, I give my food rave reviews, and I am not ashamed!).
This course was live from Sicily, and Denyse & Roberto were fantastic teachers! We only had time to make the dough since the dough had to rest for 4 hours, but they had other dough prepared to show us what steps need to be taken next. I ended up cooking my pizza the next night, and wow! If you follow their directions exactly and take notes, I guarantee you will make some fantastic pizza.
The best part is that the toppings used can be anything you have in your fridge. I ended up using onion, red pepper, sausage, basil, and oregano. If you have some veggies taking up space in your fridge, use them.
Learn to Make Brazilian Street Food – Sao Paulo, Brazil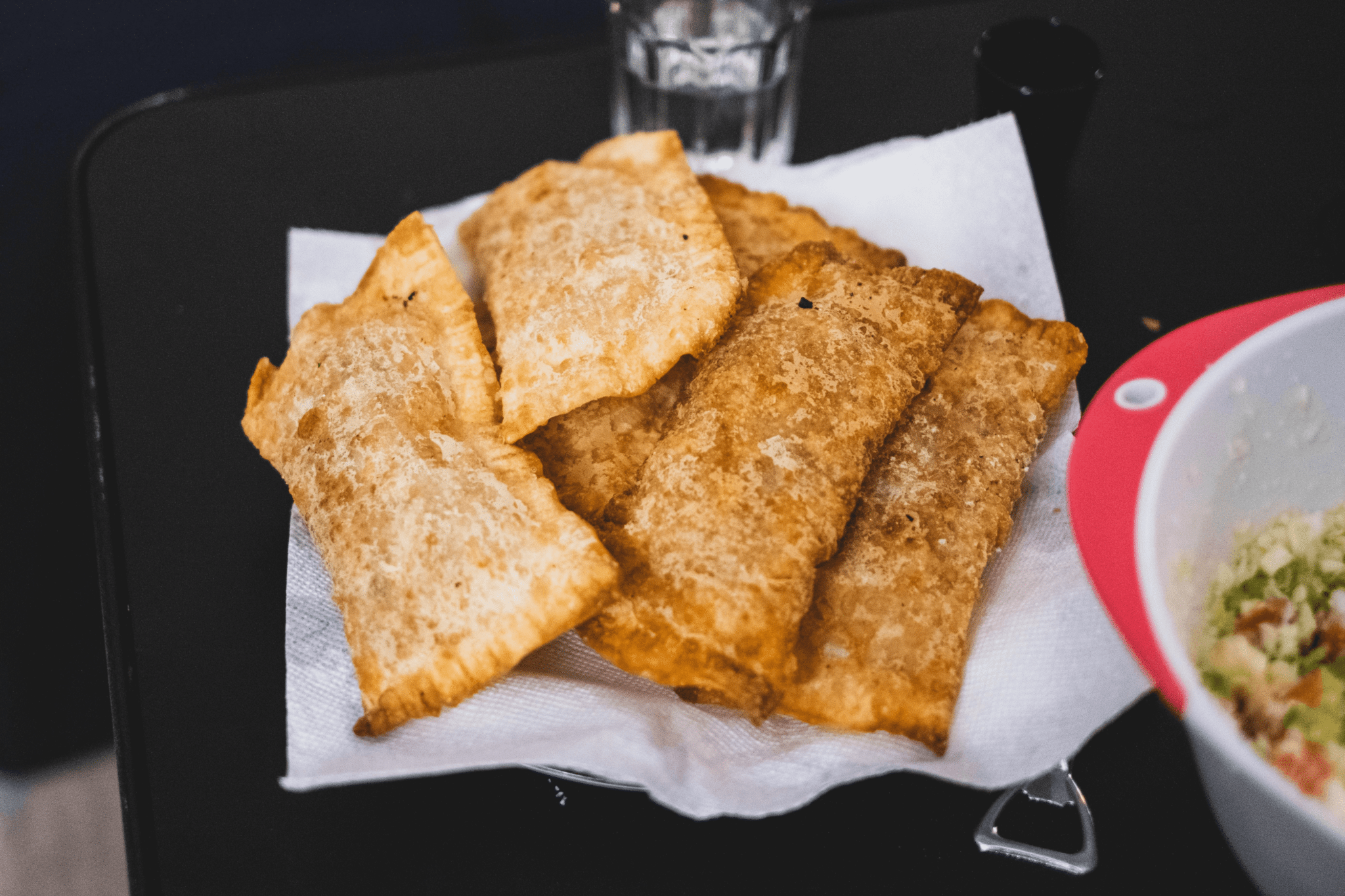 Brazil is one place I haven't had the chance to visit yet, so when I saw a cooking class where I could learn to make Brazilian street food, I jumped at the chance. The only thing I knew about Brazilian food is that they have excellent meat and killer cheese bread, but during this class, I learned how to make a traditional Brazilian street snack: Pastel.
Pastel is a popular fast food dish and is essentially a crispy deep-fried pocket of deliciousness and is commonly filled with meat, cheese, and sometimes chocolate. I made Pastel with all three of those fillings. Three SEPARATE fillings. Mine didn't look as nice as my teacher Clovis, but they tasted good, and that's all that should count, right?
Also, I think I enjoy deep frying way too much. HELP ME!!
Chai Masterclass-Turmeric & Masala Chai – Montreal, Canada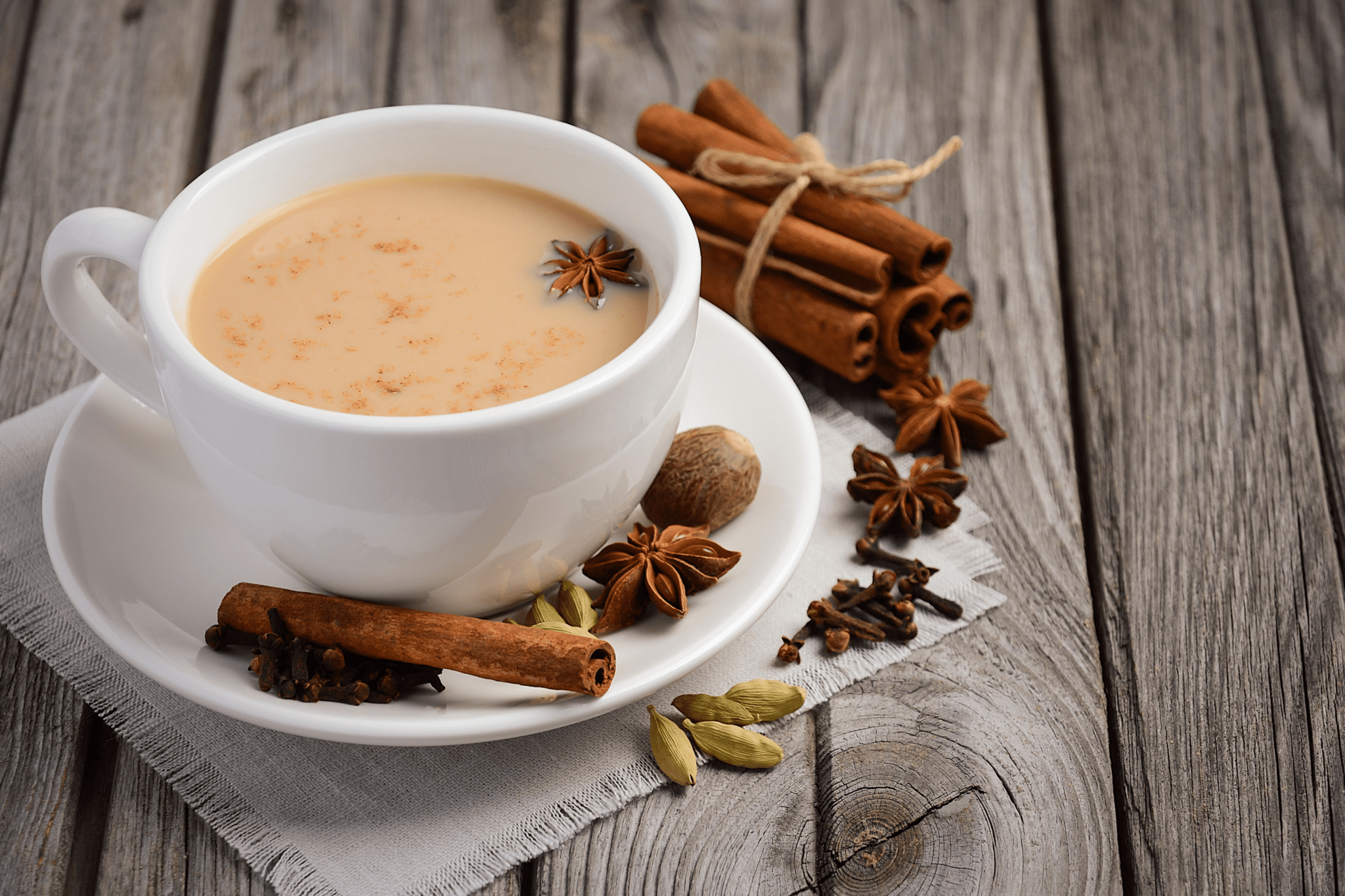 Chai tea is one of my favorite beverages. It's fragrant, it's easy to mix and match different spices, and it just gives you that warm and cozy feeling inside and out. The only chai tea I drank religiously before this class was from Starbucks, and after learning to make it myself, I can say with complete certainty, Starbucks DOES NOT serve chai tea.
My teacher Deeksha was terrific! Not only did she teach me how to make two delicious Chai teas: Turmeric and Masala. She went over the health benefits of the spices we used, the best time to drink chai tea, and how often you should be consuming it. I learned so much from her, and the chai teas she taught me how to make were out of this world delicious.
I will definitely be making chai tea more often.
Learn to make Ethiopian Injera and Tibs – Addis Ababa, Ethiopia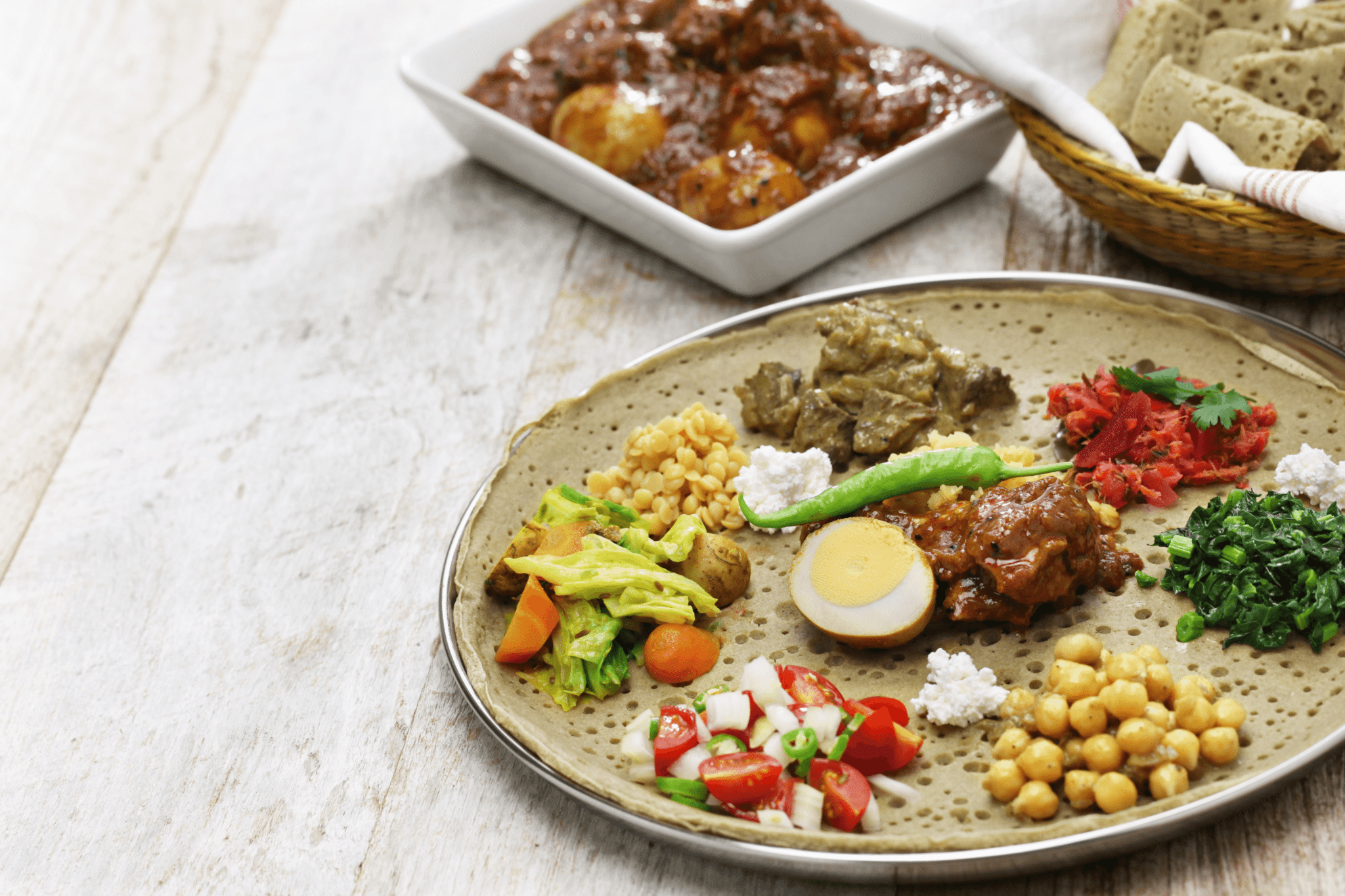 There are very few things I will wake up at 6 AM to do, and making Ethiopian food is one of them. Ethiopia is a country that has always intrigued me. It's so underrated, and I personally think their cuisine is some of the best in the world. I mean, nothing beats spongy sauce soaked injera bread.
If I was on death row, that would be my last meal…
Unfortunately, in Addis Ababa, power outages are much too common. My teacher Daniel warned me that an outage could happen, and lo and behold it did, but Daniel was incredibly sweet, and instead, we made it work by talking on the phone via WhatsApp. Even though we couldn't video chat, Daniel guided me through making the recipes with clear instructions, and the outcome was an overload of deliciousness. I could have cried happy tears!
Belgian Secrets Fries & Mayonnaise – Bruges, Belgium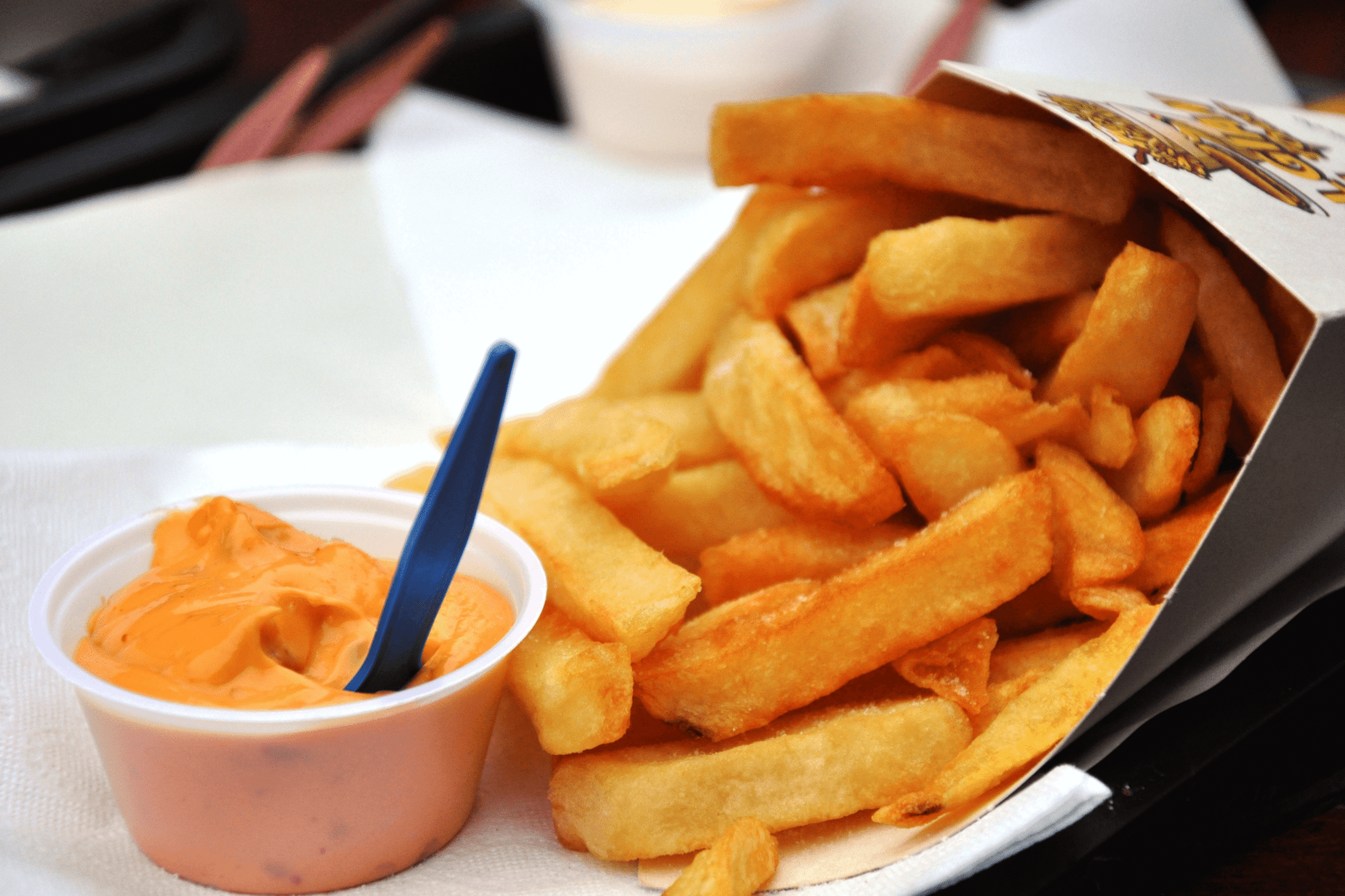 Belgium seems to be on a roll when it comes to food and drink! I mean, they created fries, they have some of the best waffles and chocolate in the world and, of course, beer! What can't Belgium do? I have only been to Belgium once, and I didn't try any fries, and that is a decision I regret.
Learning to make perfectly crispy Belgian fries has completely changed my life. I have officially become a fry snob, and luckily they are super easy to make. I mean, there are quite a few steps you have to take to get the perfect fry, but trust me when I say it's worth it! My teacher Anna also taught me how to make mayonnaise from scratch and how to fold a piece of paper into a cone so that I can snack on my fries the Belgian way.
Delicious Recipes Using Korean Kimchi – Seoul, South Korea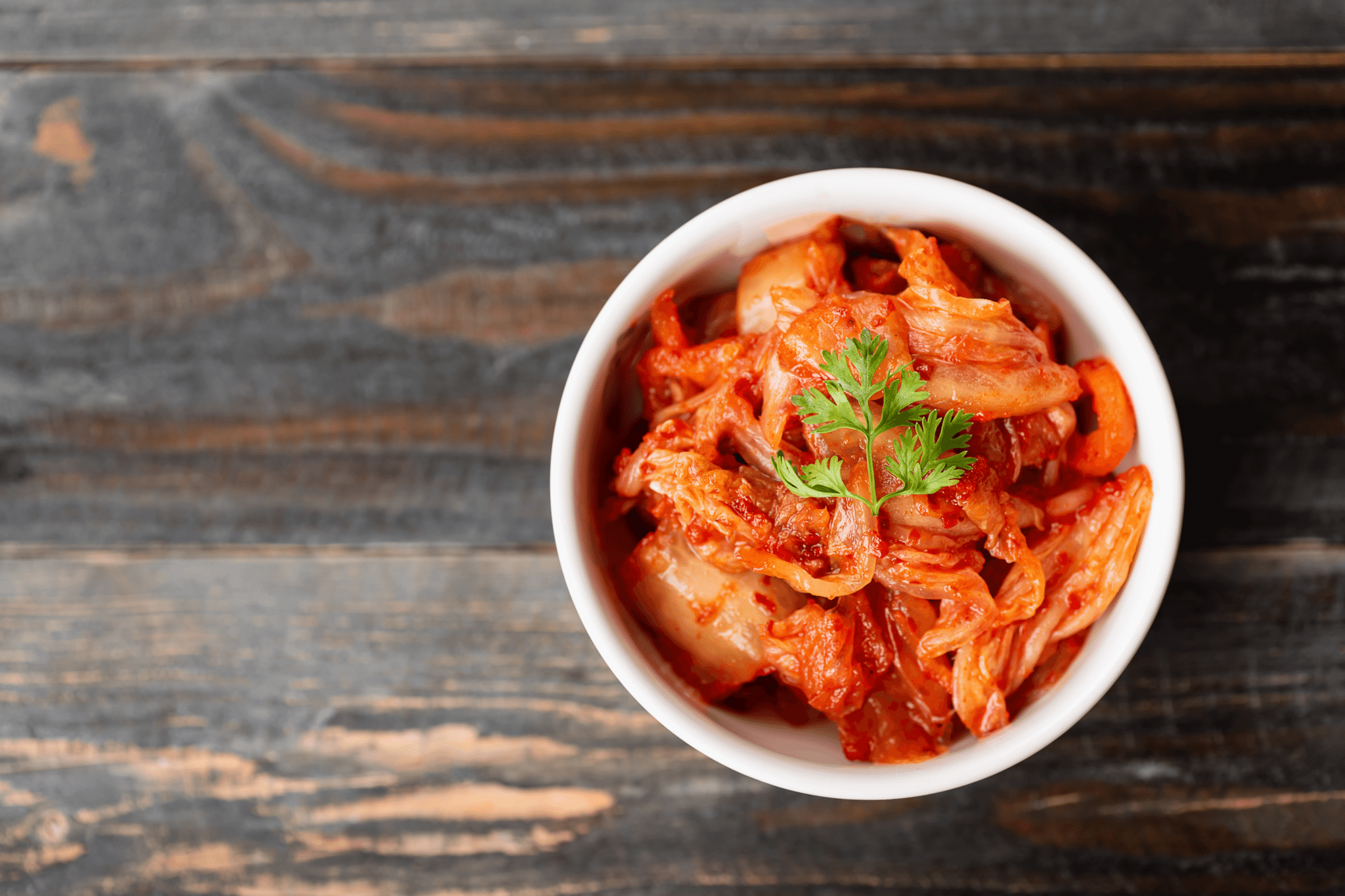 "This is better than anything I could get at a restaurant," – my mom. I don't know if she HAS to say that cause she is my mom, but the look of content on her face was all the reassurance I needed. I love Kimchi, and this was the first time I have cooked with it. In this class, my instructor Jomin taught me how to make a crispy Kimchi pancake and Kimchi fried rice.
For the pancake, I went ahead and bought Korean pancake mix. You can use all-purpose flour, but the pancake mix adds so much flavor. After the class, Jomin gave a presentation all about Kimchi. It covered Kimchi's history, different types of Kimchi, other dishes you could cook with Kimchi, and much more!
I think Kimchi is my new favorite ingredient because it can go in any dish; it's healthy and delicious!
Cultural Experiences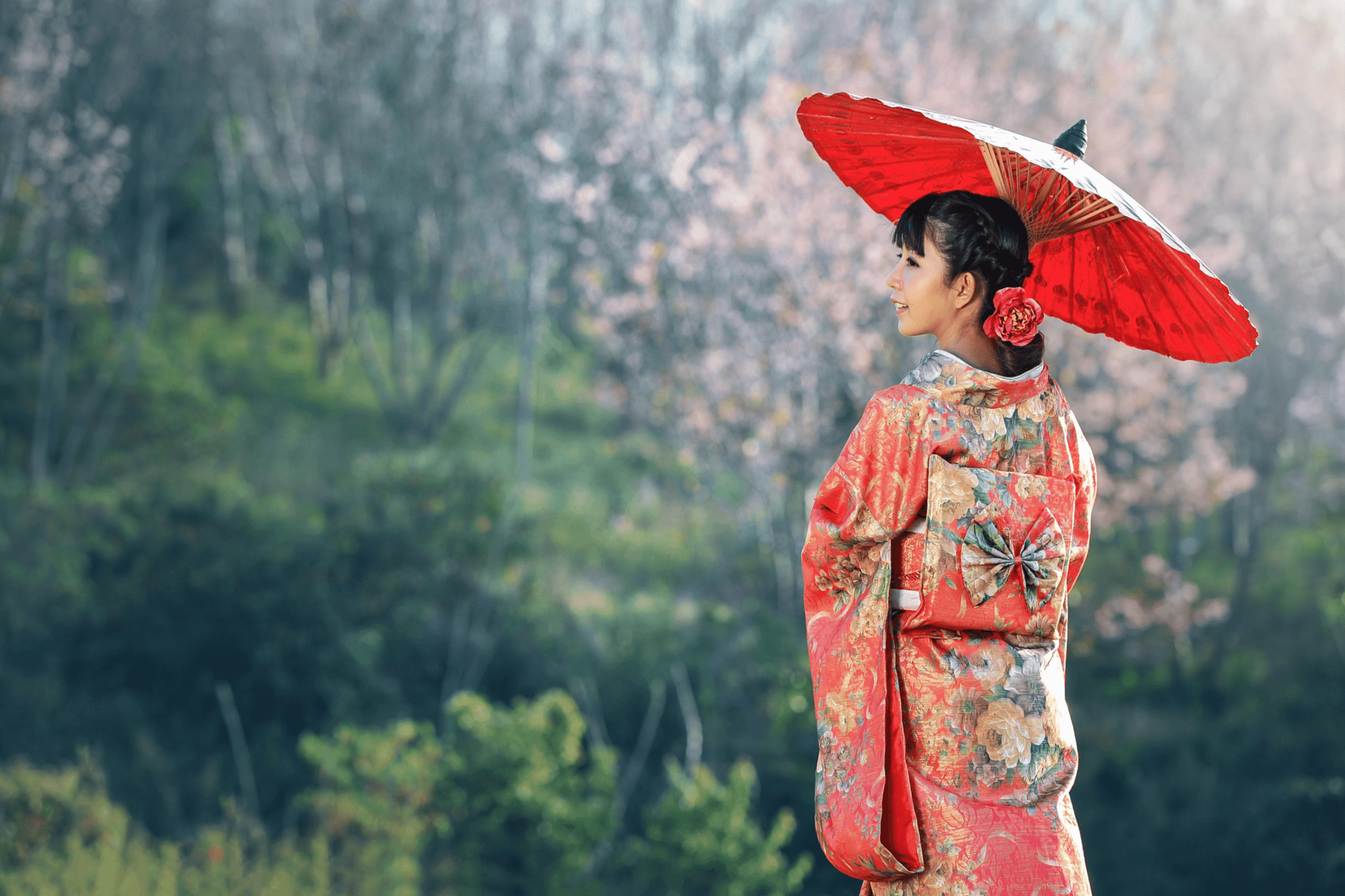 One of my favorite parts of traveling is familiarizing myself with local culture, but since traveling isn't possible at the moment, We have to learn about other cultures from afar. These online experiences will give you a better understanding of different cultures around the world, and the great thing about it being live is that you can ask as many questions as you want!
One Day in Paris with a Parisian – Paris, France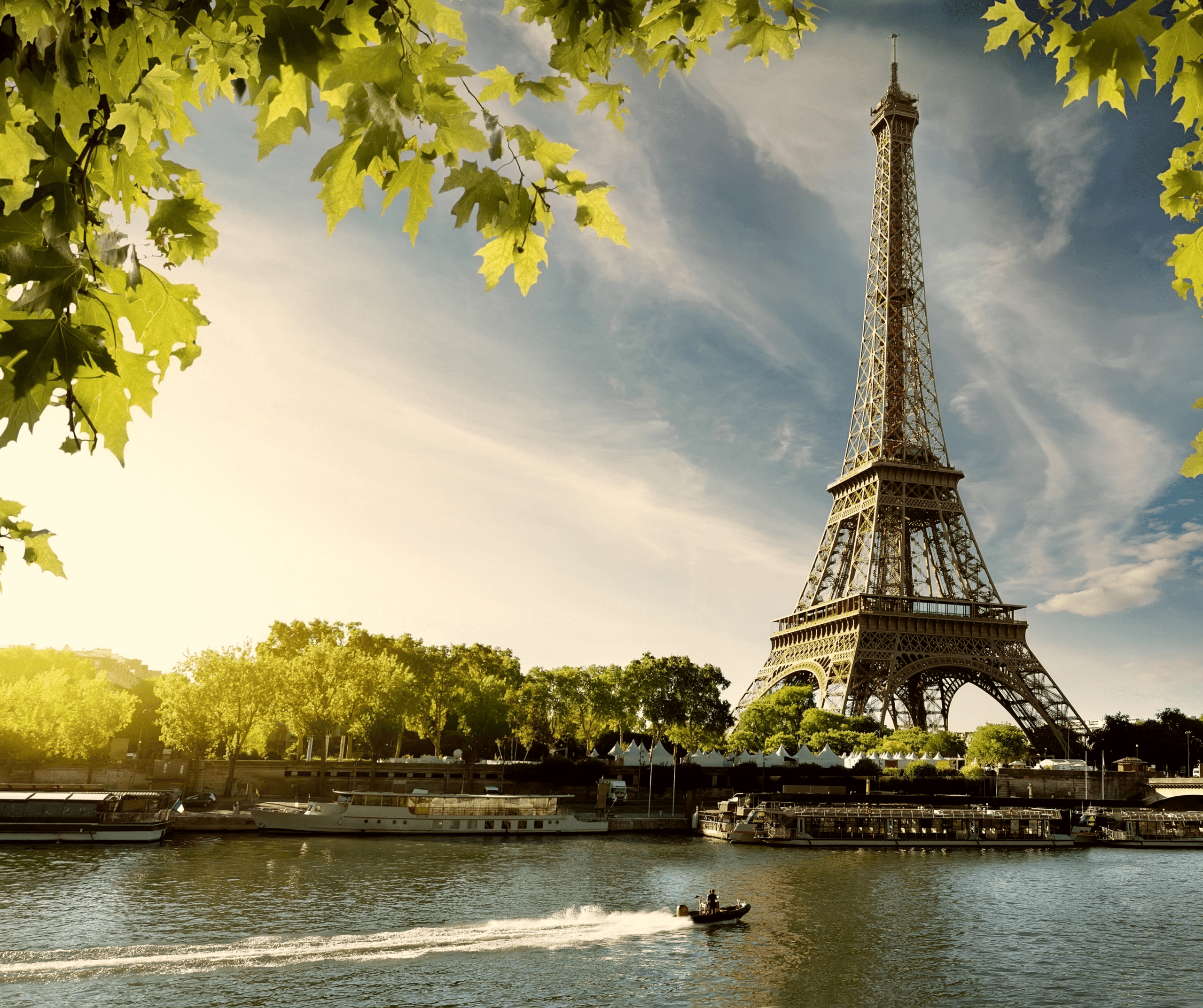 Strolling along the Seine, sunset views of the Eiffel tower and all the bread and cheese you can eat! There is no denying Paris is a magical city, but the real question is, do you need to visit Paris to experience that magic? I'll let you in on a little secret… Absolutely not! All you need is an internet connection, a guide who can take you around the city virtually, and of course, a glass of your favorite wine. It's almost like you are there!
During this online Parisian adventure, our fantastic guide Tais took us to some of the city's touristy and non-touristy spots like the Louvre, Notre Dame (before it sadly burned), and a couple of cool and very Parisianly hip (is that a word?) neighborhoods. We even got a glimpse of some hidden gems like a docked boat with a bar on the deck and a hidden bookshop inside.
We also learned about traditional French foods, how to have a typical Parisian picnic, and she gave us tons of tips and tricks for when we can safely visit Paris.
Traditions of Mexico's Day of the Dead – Mexico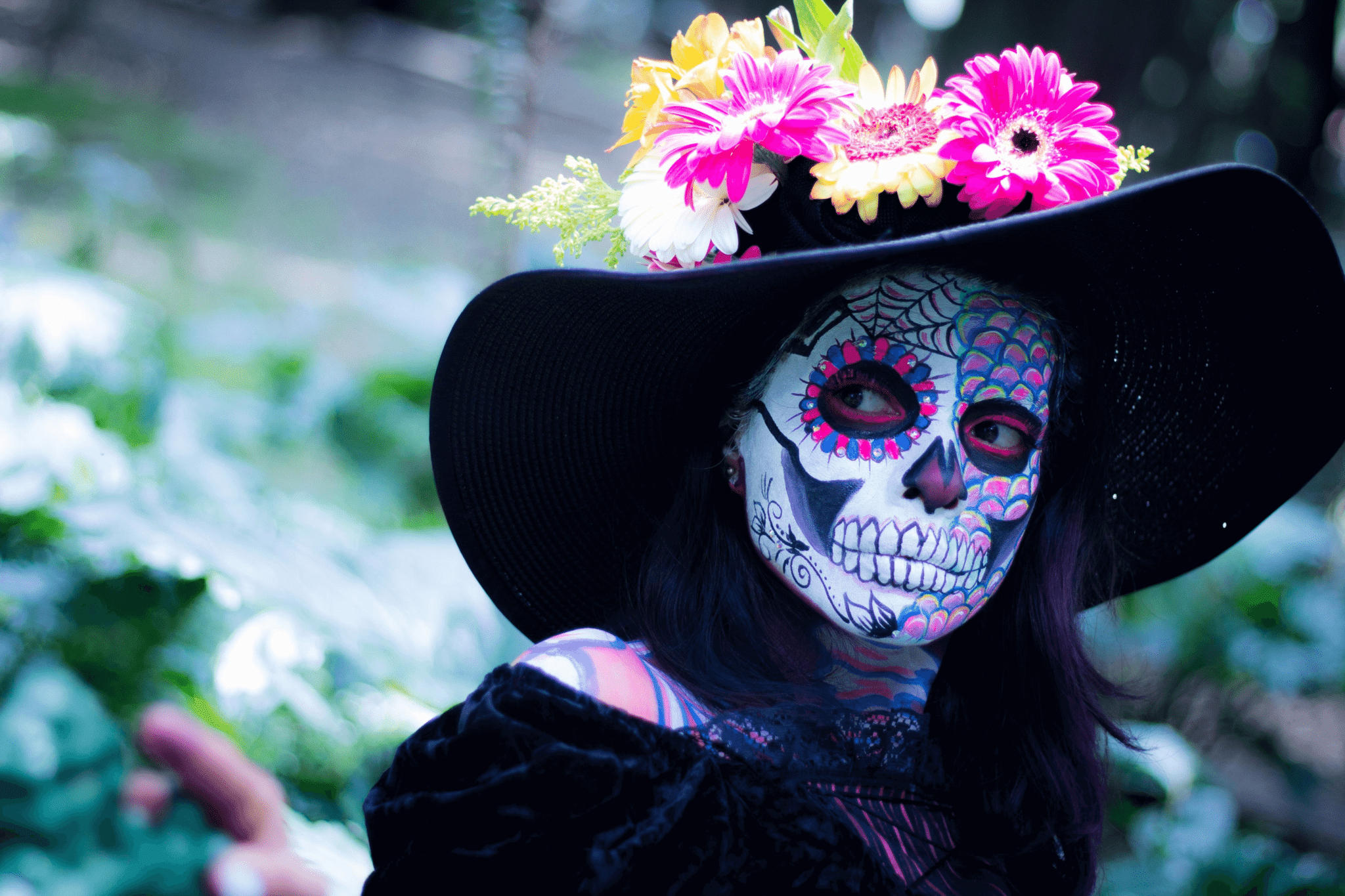 Day of the Dead is a Mexican holiday that beautifully celebrates life and death. It's more than just painted faces and sugar skulls. It's a day where families gather to remember the departed, feast on delicious food, listen to music, dance, and spend time with loved ones.
This year I planned on attending The Day of the Dead festival in Oaxaca, but due to the pandemic, that won't be happening, so instead, I got to learn about and partake in some Day of the Dead traditions at home, which to be honest is the next best thing, right?
Our guide Marisol was such a joy and provided so much insight into the holiday. She gave us a mini-history lesson, explained the many traditions surrounding the holiday, and shared personal stories about how her family celebrates Day of the Dead.
My favorite part of the experience was when we made our own Sugar skulls, although mine ended up looking like a bunch of disfigured blobs. We also made Papel Picado, which are elaborate designs cut into tissue paper, but ours were definitely NOT elaborate. Our guide emailed us simple pre-drawn designs that we printed out. Marisol told us a professional Papel Picado takes about 2 days to make (wowzers!).
If this experience has taught me anything, it's that I need to make more sugar skulls, AND as soon as it's safe to travel, I have to experience Day of the Dead in person, but for now, this online tour was a great introduction to the holiday.
How to Become Polish in One Hour – Poland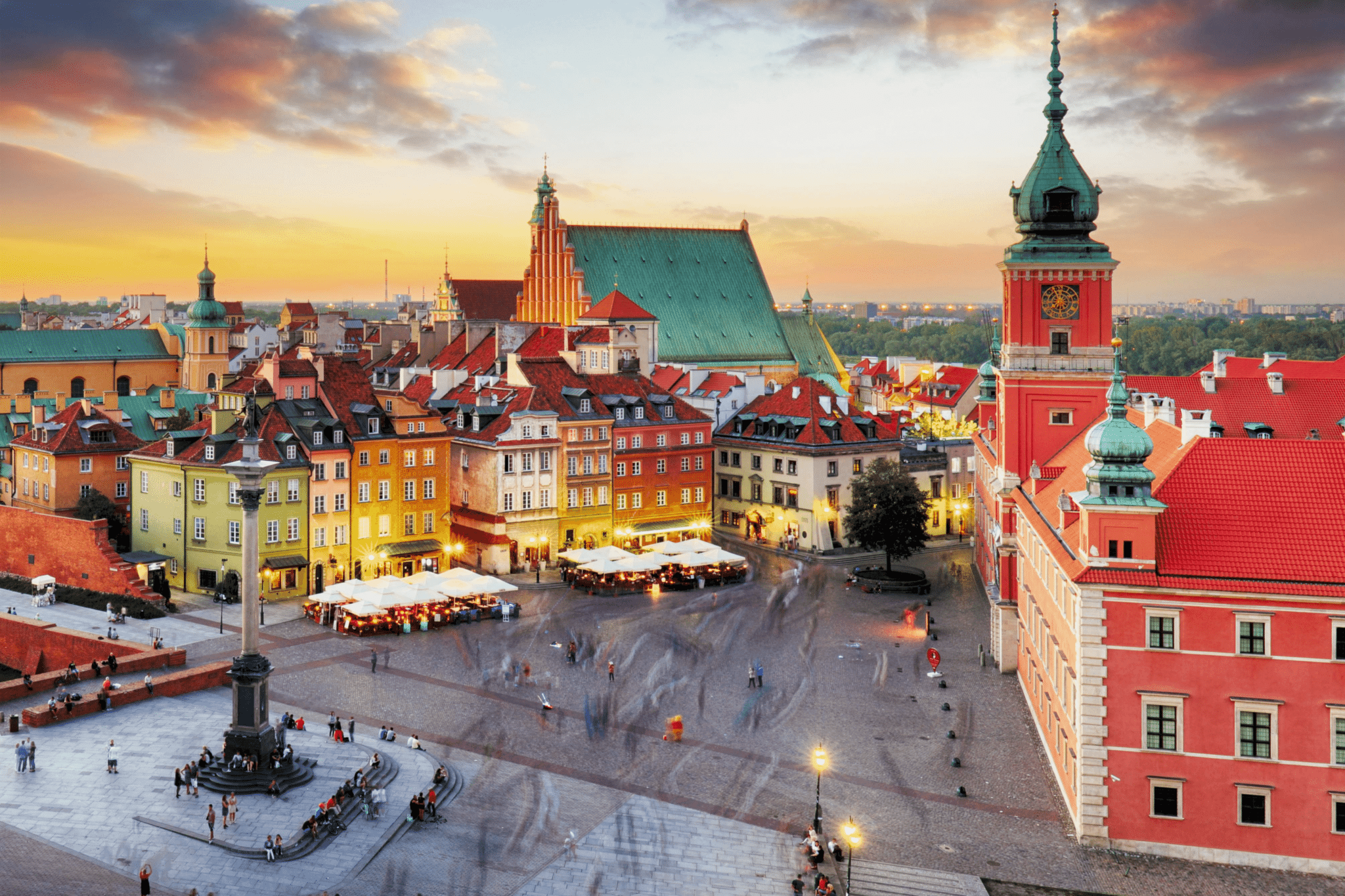 Pierogies and vodka are the two things that come to mind when I think of Poland. I have visited Krakow on two occasions and have vivid memories of me stuffing my face while crying into a plate of pierogi after losing my credit card at a club. It's not a proud moment in my life, but one I feel inclined to share.
Anyway…
I decided to book this experience because I didn't know much about Polish culture besides, like I said, pirogies. I wanted to learn more. My host Monika covered so much in just an hour. She went over history, traditions, holidays, family life, food, and she taught me a few Polish phrases, but I don't think that's a language I will learn anytime soon.
It was a fascinating experience, and I recommend it to anyone interested in Poland and Polish culture.
Tango Concert with Latin Grammy Nominee – Buenos Aires, Argentina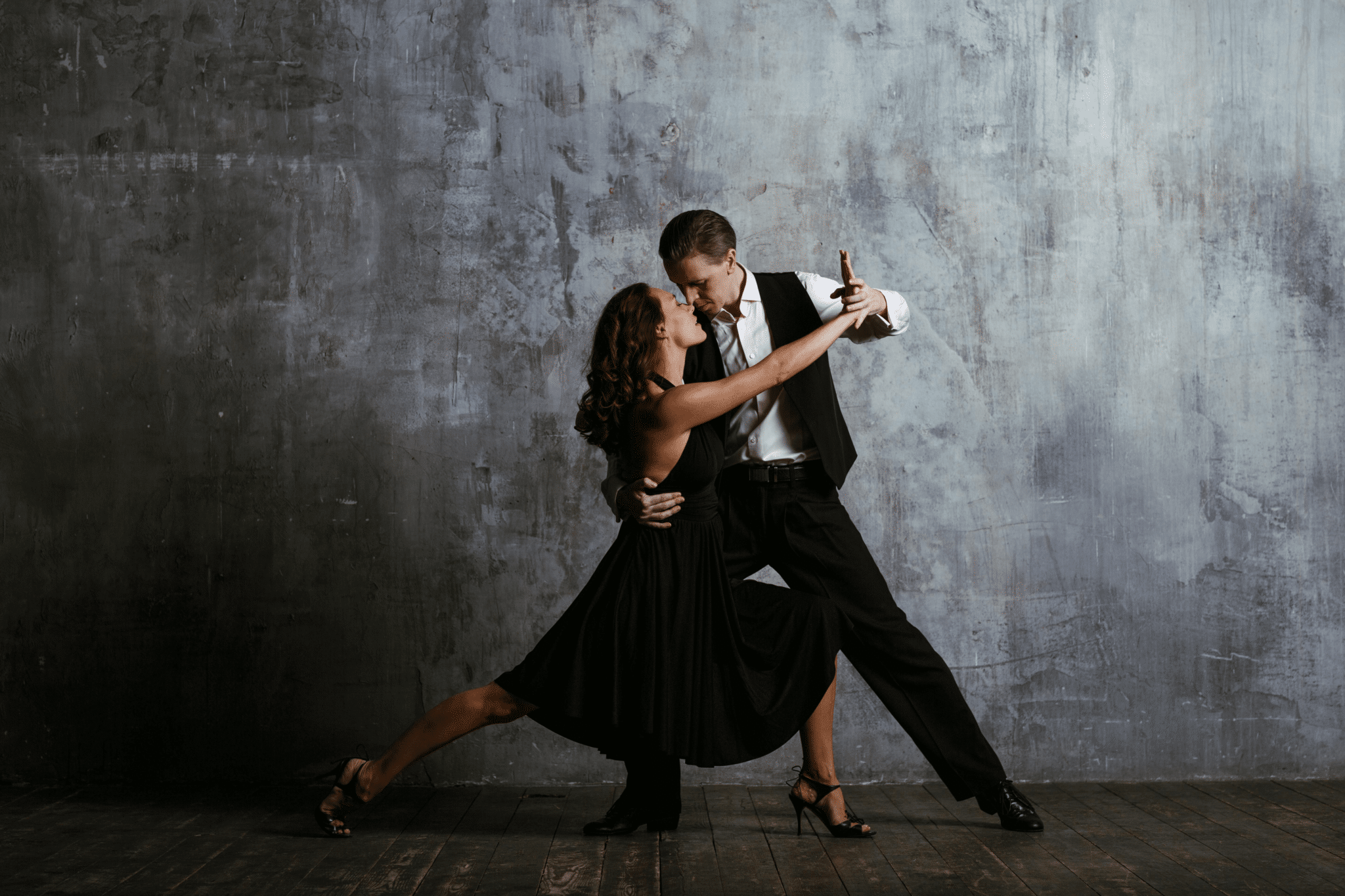 Maria and Kevin are two incredibly talented Tango performers who have received and been nominated for some of the world's most prestigious music awards. Luckily for me, I was able to book an online performance. During this online experience, I heard some singing, Learned a bit of tango history, and listened to some personal stories. I absolutely loved Maria and Kevin's voices. Their emotions during each song were so pure.
I am not usually a fan of concerts because of all the crowds, so I appreciated that I could watch them perform live from home. The only crowd I needed to worry about was my massive tub of ice cream.
Learn Japan's Secret Cultural Stories Online – Japan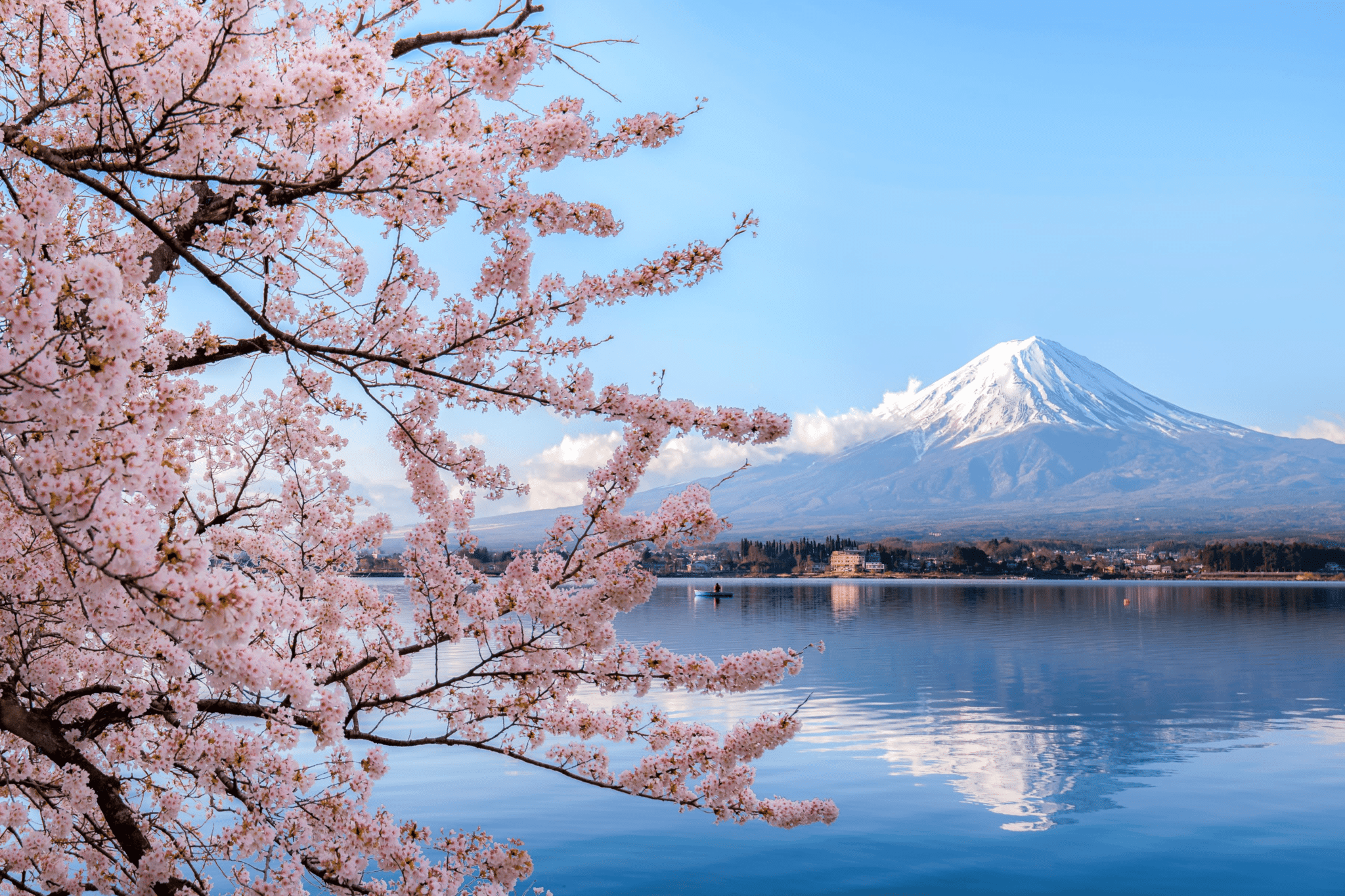 Japan is a country, unlike any other. I mean, ninjas, bizarrely themed restaurants, Pokemon, sushi; must I say more? Anyway, Japan has been at the top of my bucket list for god knows how long and then the world shut down and well…you know how the rest of the story goes.
When I found this online experience, I didn't think twice. I was getting Japan fever, and this was the remedy I needed. I explored Japan with my guide, Tommy, through a series of slides where he covered the country's history and unique culture, like who invented sushi? Do ninjas still exist? You know, the important questions.
I thought I wanted to go to Japan before this experience, but now I want to visit more than ever!
A Kenyan Cultural Experience – Kenya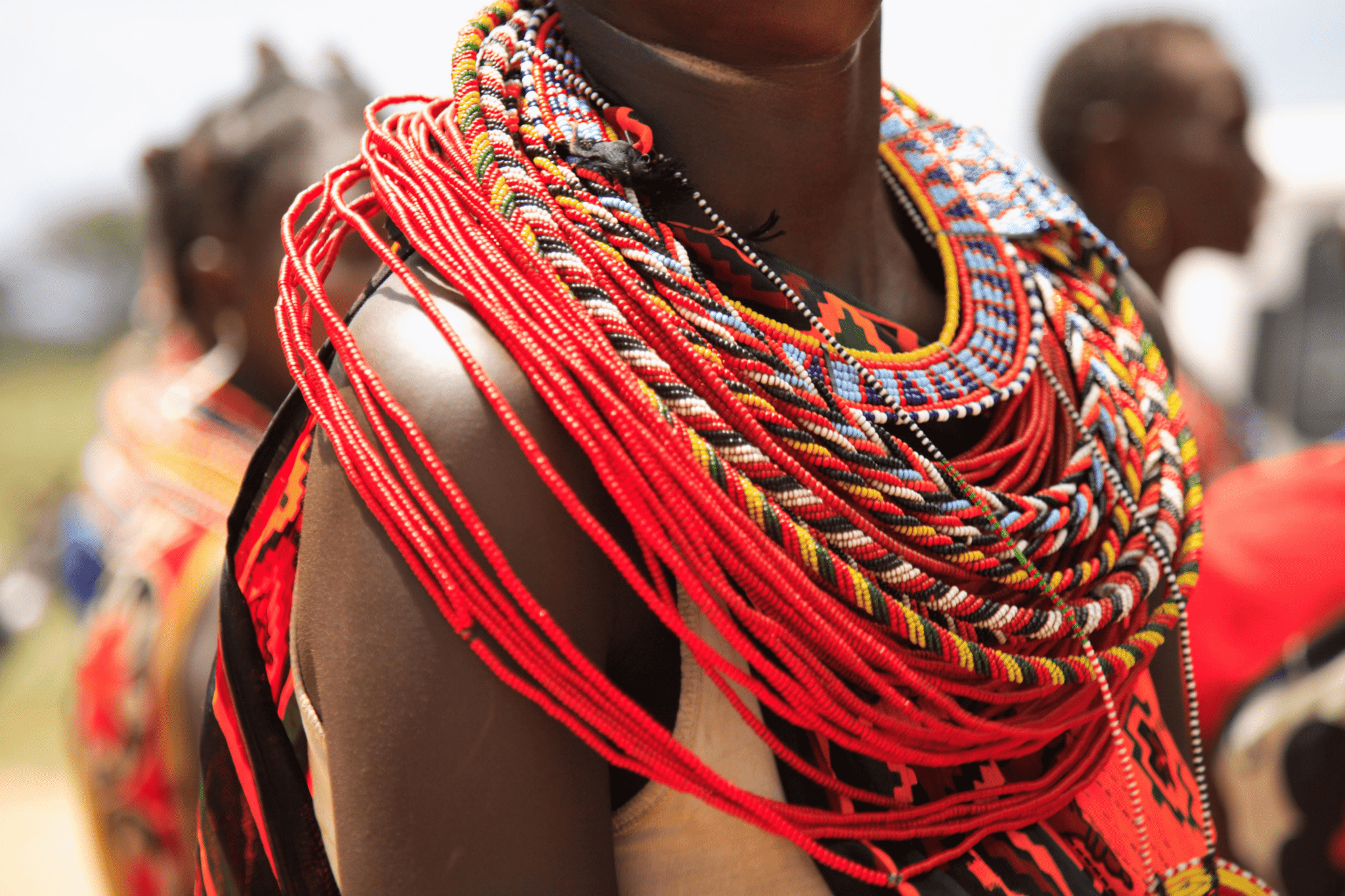 Kenya is a country so diverse, but yet underrated. A country with 42 tribes and one of which women are in charge! I knew nothing about Kenya before joining this online experience, but now I feel like I know so much! My host Samson brought the magic of Kenya to life with his superb storytelling and vast knowledge. I even managed to learn a bit of Swahili.
It was an hour well spent full of tons of helpful information, and now I feel prepared to take a trip to Kenya (once it's safe, of course).
History Experiences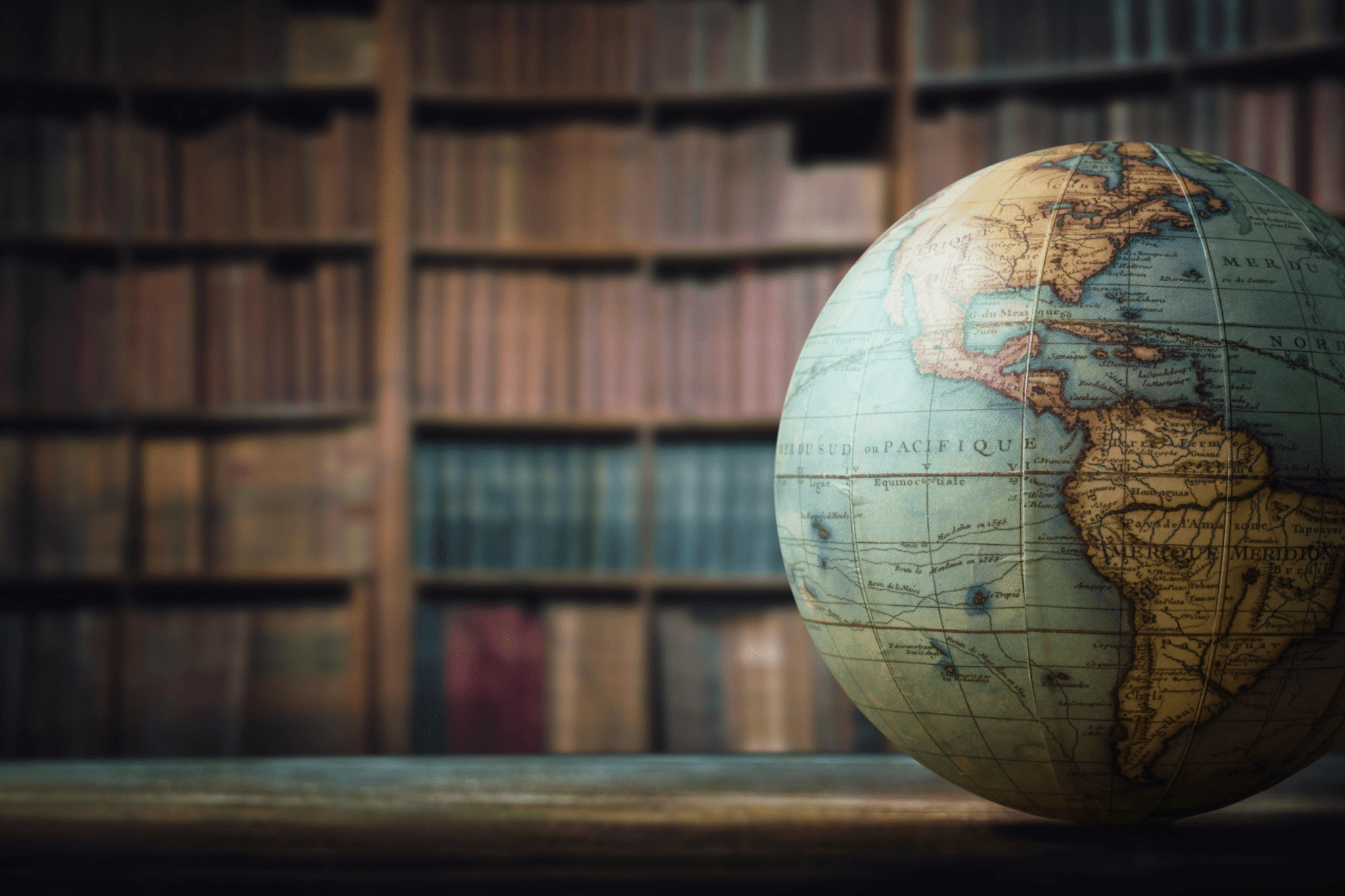 History is one of my favorite subjects, and these experiences exceed any of the history classes I took in school. The hosts who conduct these experiences are engaging, personable, and feel more like friends telling you stories.
London's Gruesome Stories Online – London, England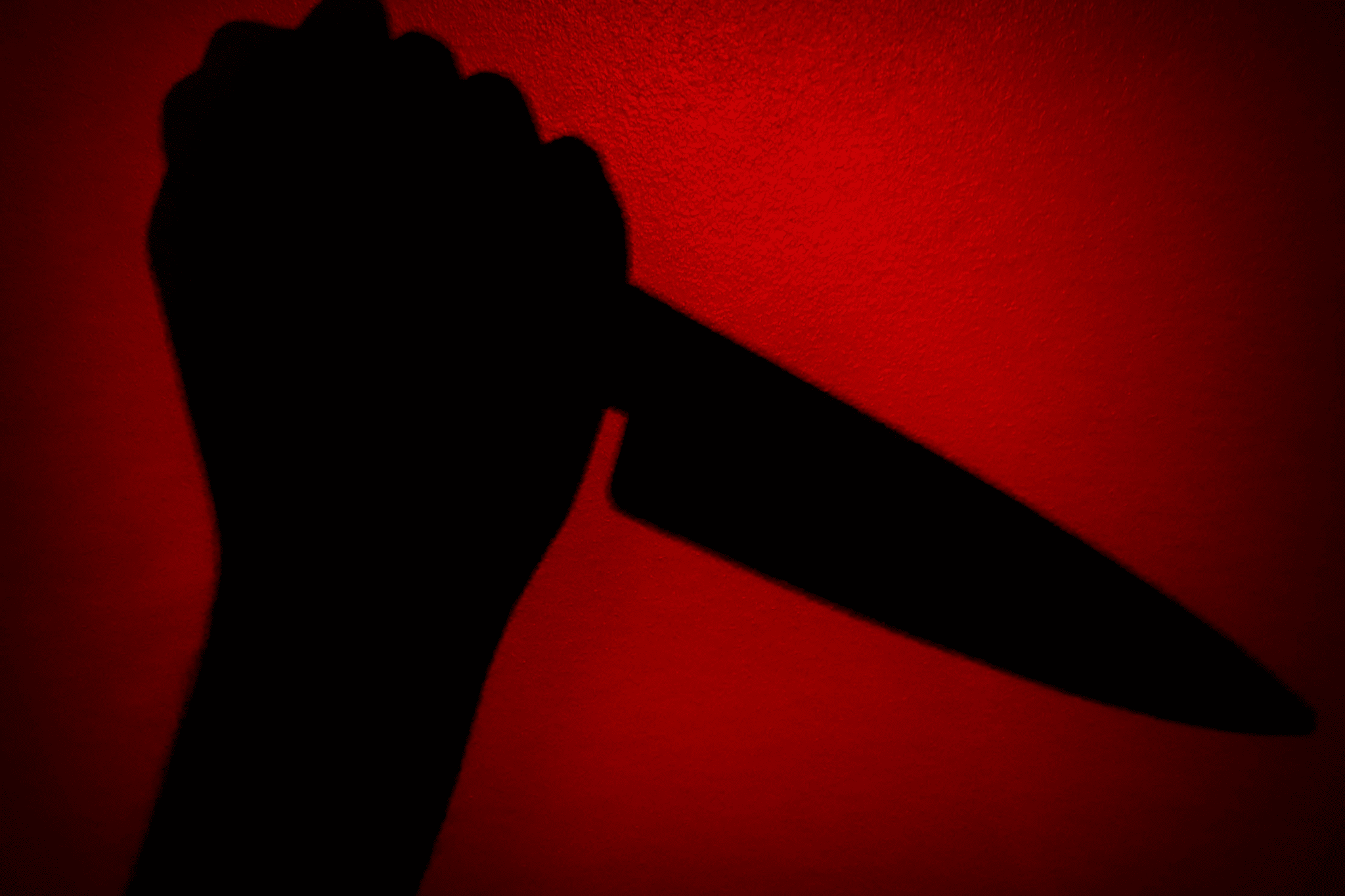 Murder & Mayhem are the two words that come to mind when I think of London's history. As a true crime nerd, I know quite a bit about the city's history, but there are always those stories you don't hear unless a local tells you. Our guide Dom took us through old London in this hour-long experience, telling us stories of beheadings and psychotic break downs.
Dom's storytelling had us all gripping our seats, and if you love true crime, you will absolutely love this online experience.
Jack the Ripper-East London in 1888 – London, England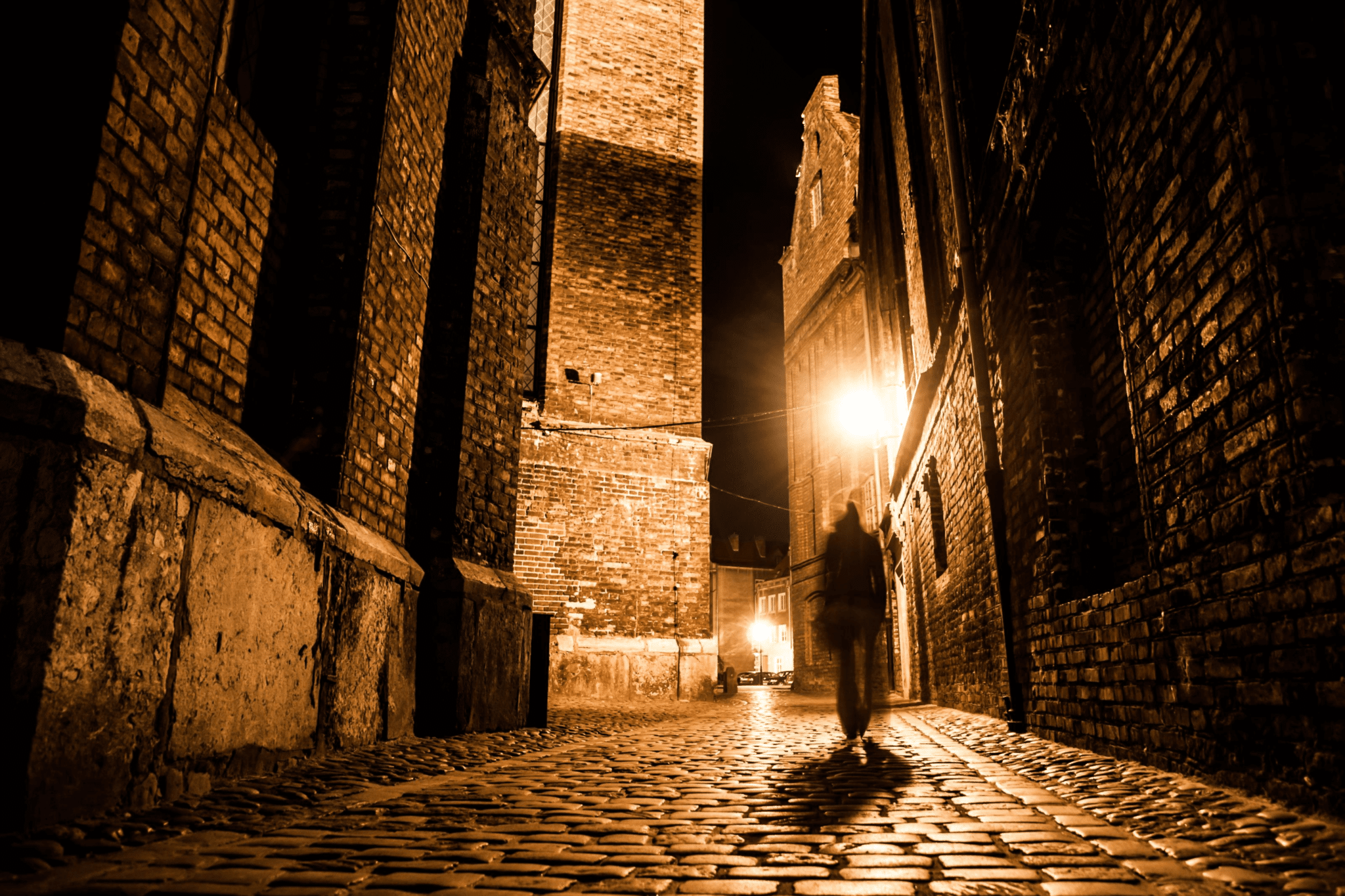 Jack the Ripper is one of the most notorious serial killers in the world and one of the biggest mysteries. I mean, who is he? There are hundreds of theories, but no one REALLY knows. 
I honestly can't say enough good things about this tour. Our host Jamie was fantastic; he runs Jack the Ripper tours around London, but for now, he has moved them online, and it honestly felt like we were there walking around London with him. 
In my opinion, the tour went by way too fast. Jamie was a fantastic storyteller and had me on the edge of my seat the entire time. He kept us engaged by asking us questions and quizzing us. If you are sensitive to details of violence and murder, you may want to rethink taking this tour, but if you are interested in true crime, I highly recommend it. Jamie knows his stuff, and I really enjoyed this Jack the Ripper Experience.
Follow a Plague Doctor Through Prague – Prague, Czech Republic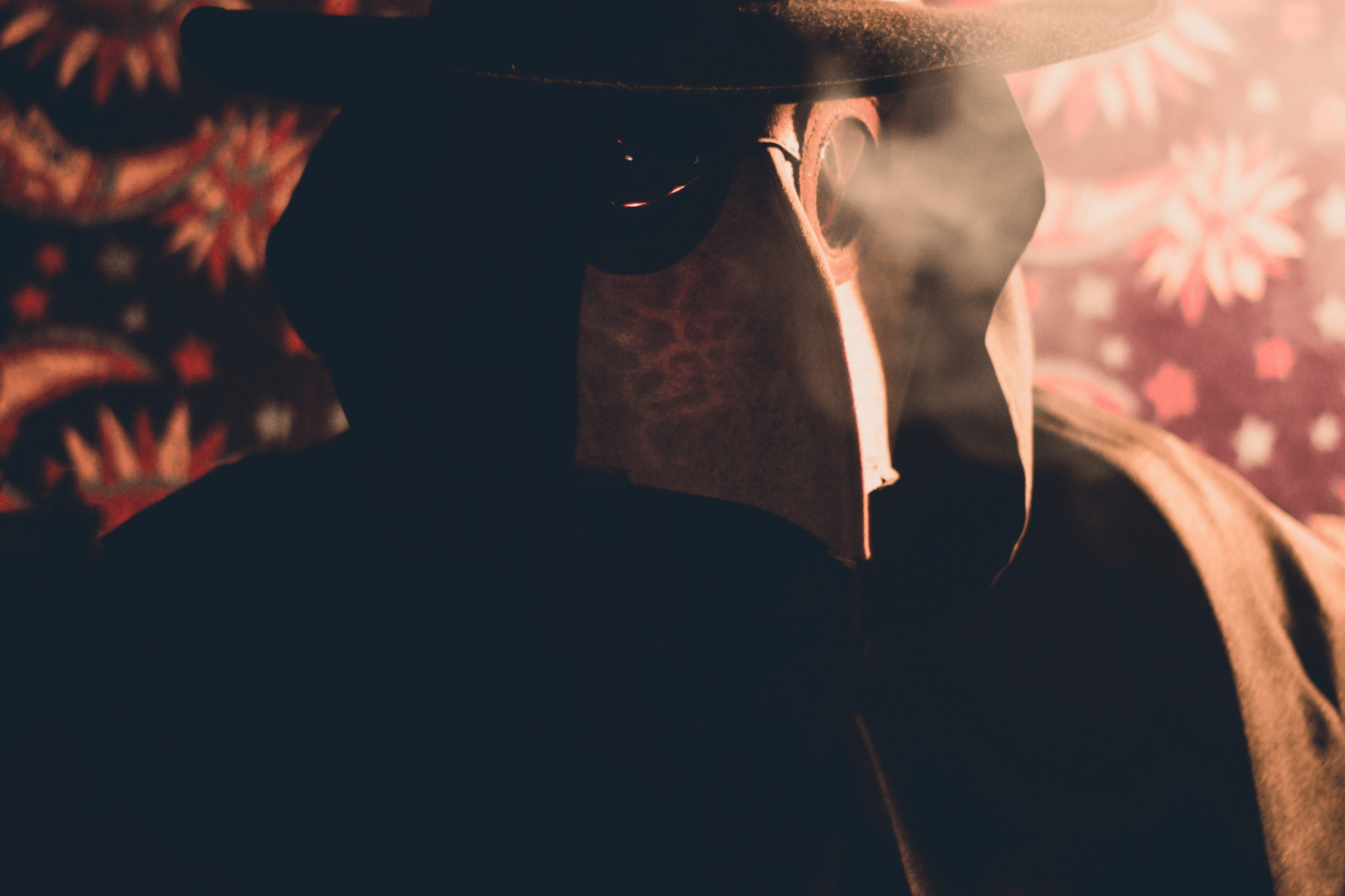 There is nothing creepier than exploring Prague's empty streets with a guy dressed in a Plague Doctor suit. That being said, it's also pretty cool! Prague is one of my favorite cities in Europe. Last year alone, I visited about four times and even considered moving there. But now as I am home contemplating the current world situation, and the fact that a move to Prague might not be in the cards anytime soon, I found this creepy yet fascinating online travel experience!
Tomasz, a tour guide in Prague, virtually guided us through the city's empty streets just as the world was going into lockdown. The streets were dark, dreary, and perfectly complemented by someone dressed in a Plague Doctor's suit. 
We went back to the 17th and 18th centuries and learned how Prague dealt with the Plague and the role a Plague Doctor had. Let me just say; we are incredibly lucky we didn't live through the Plague back then.
Back in Time with My WW II Pen Pal – Berlin, Germany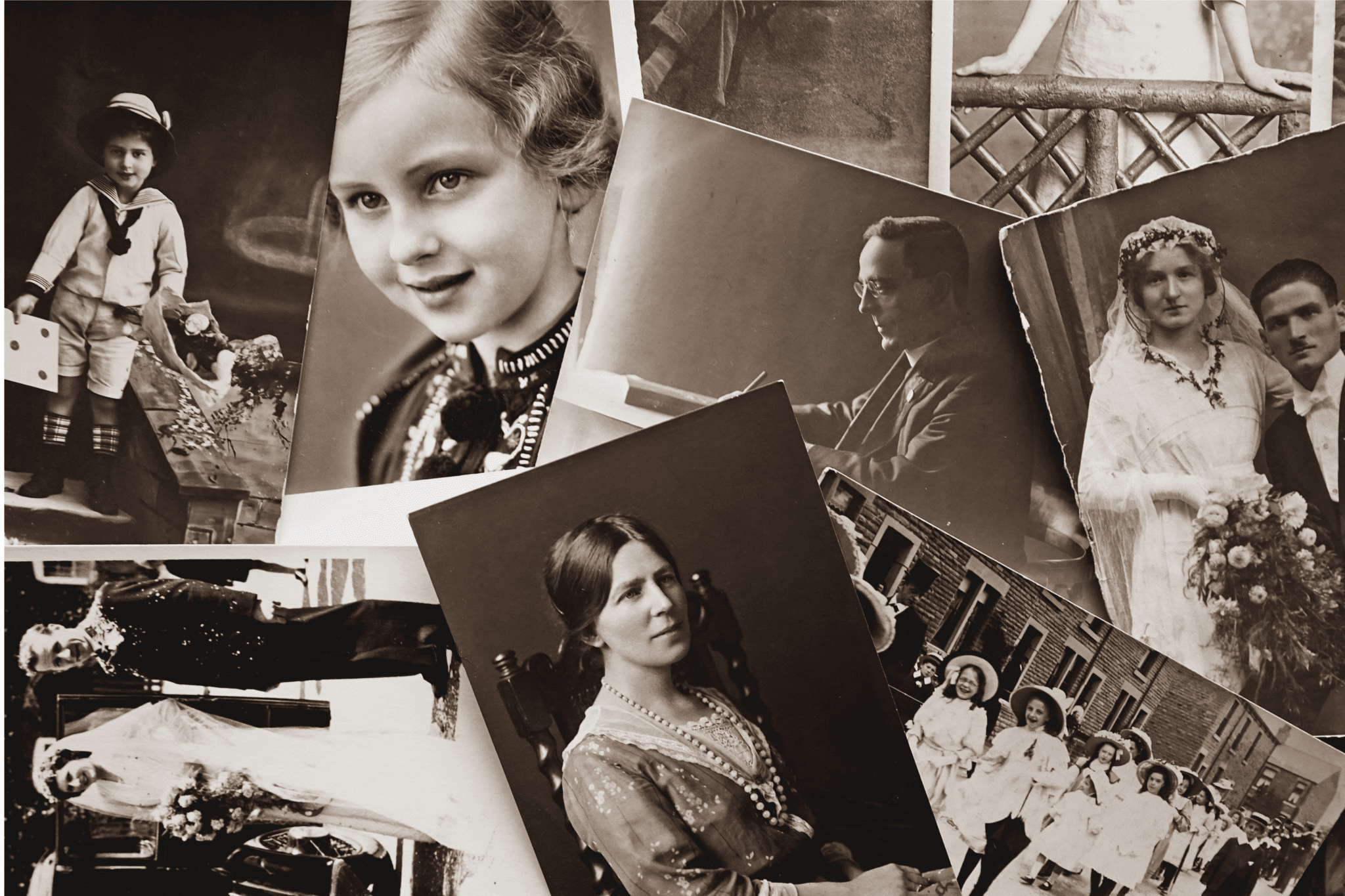 How do you choose to remember the past? We all remember the past in different ways, and with this online experience, we dive deep into remembrance culture and why it's important.
Maria, our guide, is a passionate storyteller based in Berlin who tells a fascinating personal story dating back to World War II about a Jewish boy who lived in the same house she currently lives. He fled Europe, accidentally met Hitler, and became Maria's Penpal before passing away. It's truly a remarkable story, and one everyone should hear.
Towards the end of our tour, we discussed our own experience remembering the past. It's is a longer experience than most, but it's well worth it.
Discover the Obscure History of Beer – Austin, Texas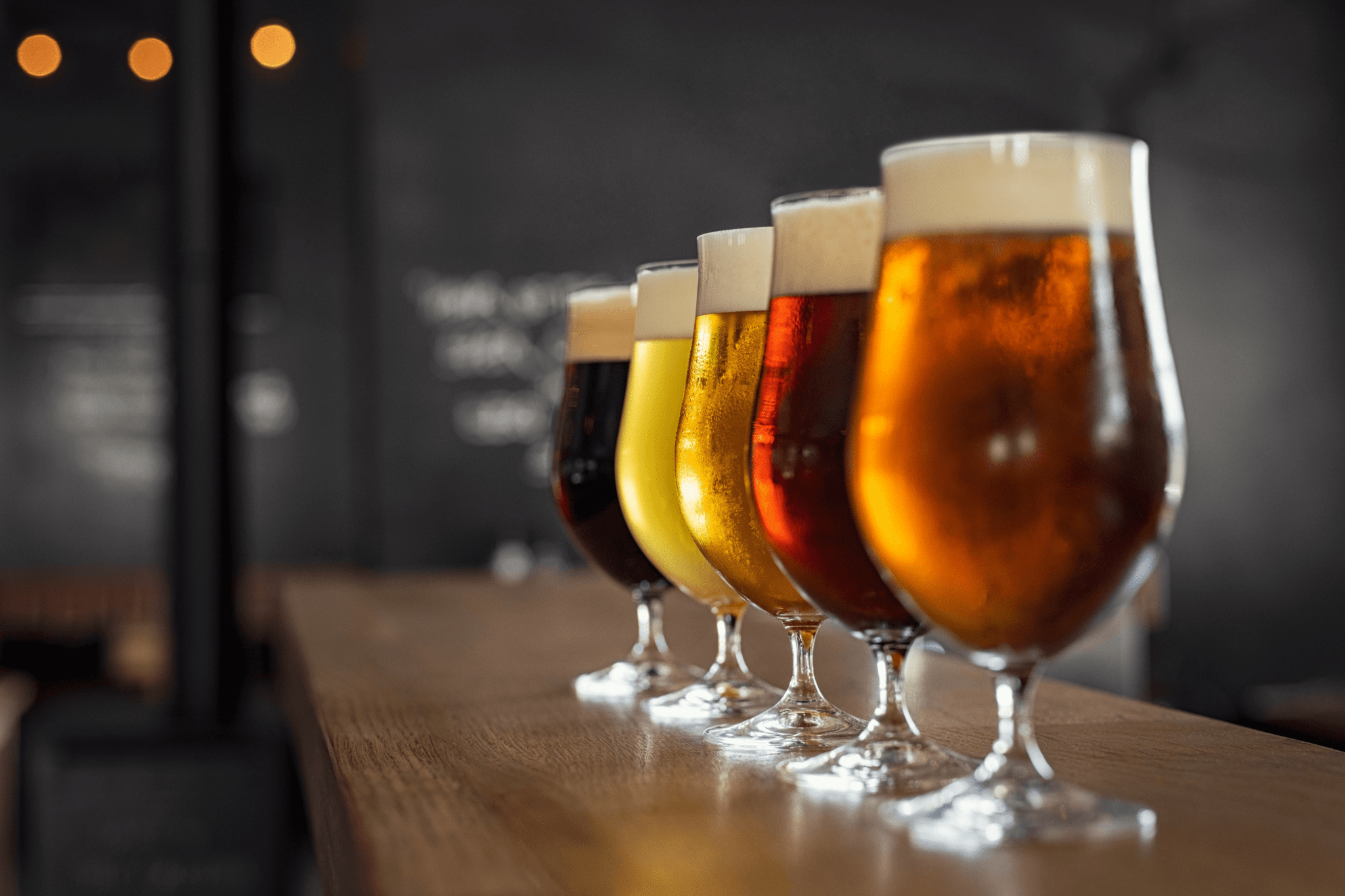 Beer is one of the oldest beverages in history, but did you know that beer wouldn't exist without women? Throughout history, women have played a vital role in the production of beer, and there are even documents stating that only women were allowed to produce beer among the Vikings.
I have done many beer tours around the world, but I found this one especially interesting because its focus was more on the history of women and beer, and that's a part of beer history I didn't know about. Throughout this online experience, we were guided by Elle, who runs a beer tour company called AirBrewNB in Austin, Texas, which is comprised of 4 bad-ass women.
Along with learning the history of women and beer, Elle also went over popular beer styles, and what beer glasses each one should be drunk in (yes, it matters!); we learned what should be paired with different beer styles and so much more! If you are a beer drinker and interested in learning the history of the popular beverage, take this tour!
Tours from Home: Best of Pompeii – Naples, Italy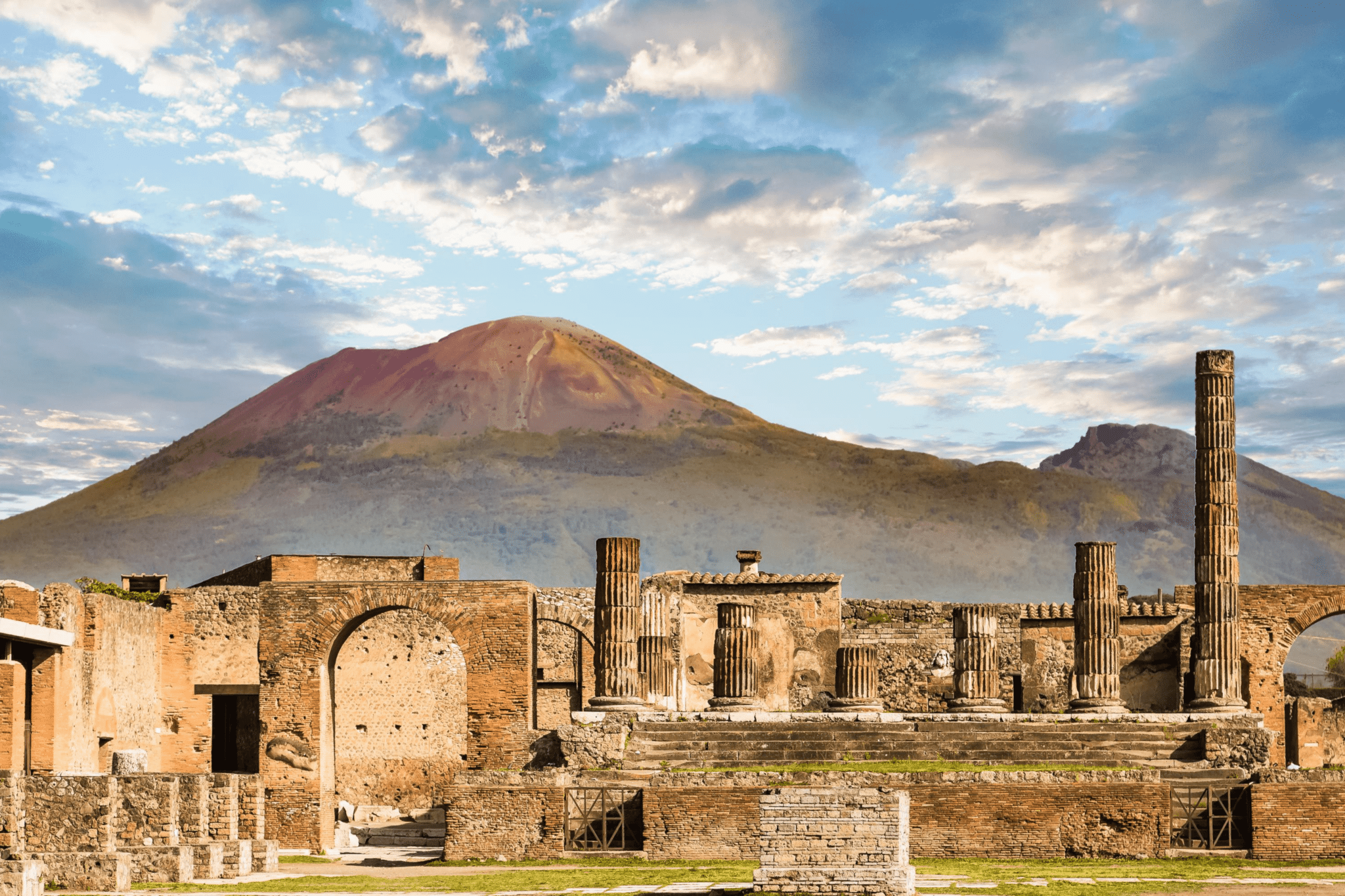 Pompeii was once a bustling city until a volcanic eruption in 79 A.D covered the place and its inhabitants in rock and ash. It remained buried for 2 millennia until 1748 when an archeologist found the city's remnants. Now, it's one of Italy's top tourist attractions.
Today, there is still so much to learn about Pompeii and what life was like for the people who lived there. Archeologists continue to work hard, uncovering artifacts of the ancient city. I was lucky enough to hear from one of the many archeologists working in Pompeii during this online experience!
Ilya, our guide, shared so much hidden knowledge and stories about what life was like in Pompeii and what happened during the last moments before the volcano erupted. She even shared one particular story about a family who lived there. It's impossible to cover everything in one hour, but she did a pretty good job!
Fun Experiences
These experiences don't fall under the "cooking, history, and culture" criteria, but are really fun nonetheless.
Harry Potter Magic in Edinburgh Tour – Edinburgh, Scotland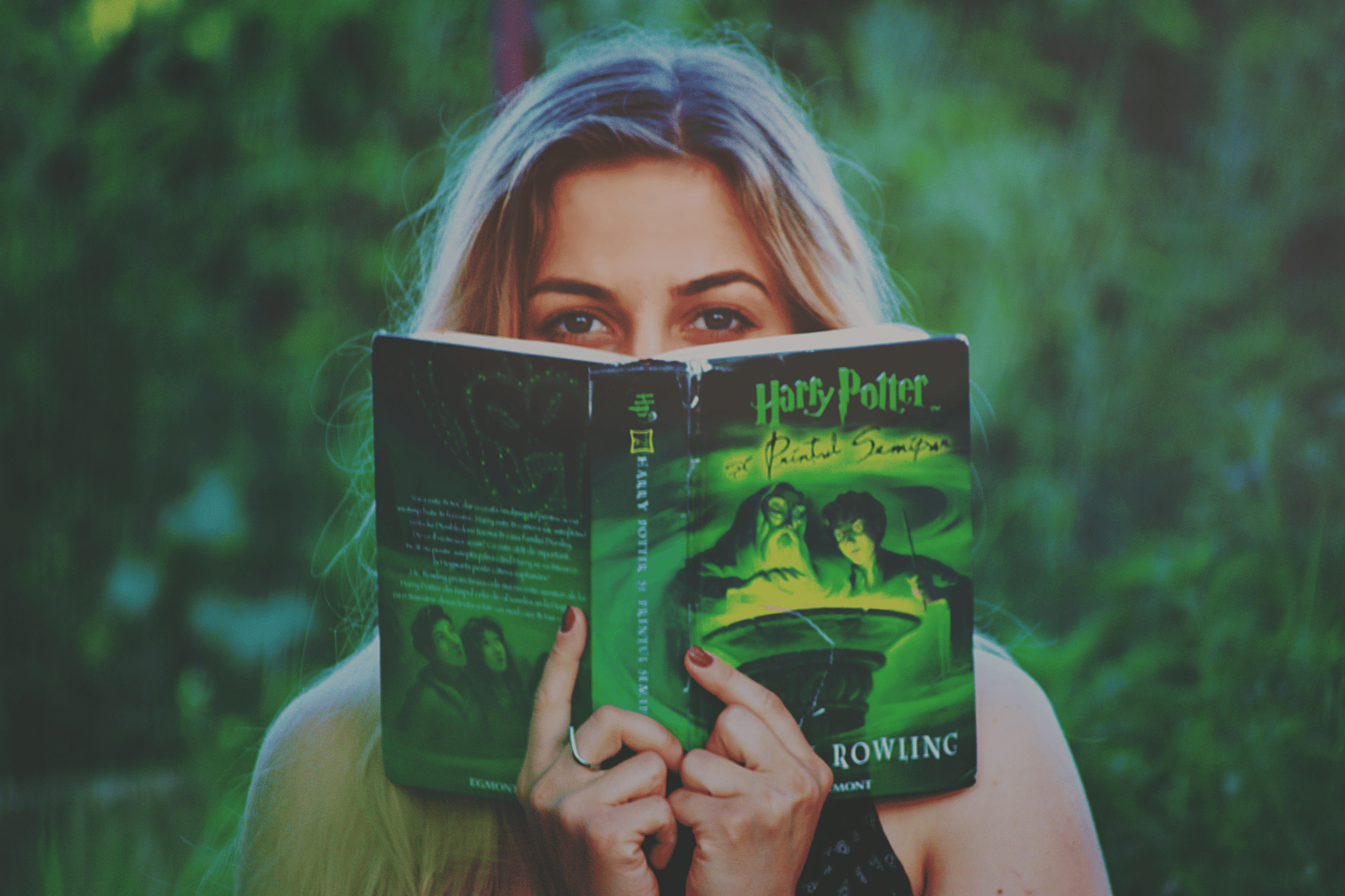 Some say Edinburgh was the birthplace of the Harry Potter books, and there is some truth to that. Many of the books' characters were inspired by people in JK Rowling's life and the places she frequented in Edinburgh.
Our guide David started by sorting us into our rightful houses by giving us a short quiz. I always thought I was a Hufflepuff, but it turns out I am a Gryffindor.
Once we had our houses sorted, David took us on an adventure around Edinburgh to several places that inspired parts of the Harry Potter series like the castle that inspired Hogwarts, the cemetery with gravestones that inspired a few of the characters' names, and some shops that inspired Diagon Alley. We also learned about the people in JK Rowling's life that inspired a few of the characters.
Throughout the tour, David would ask us questions, and whoever raised their hand first and answered correctly, their given house would get a point.
Learn About Space with an Astronomer – Bergen, Norway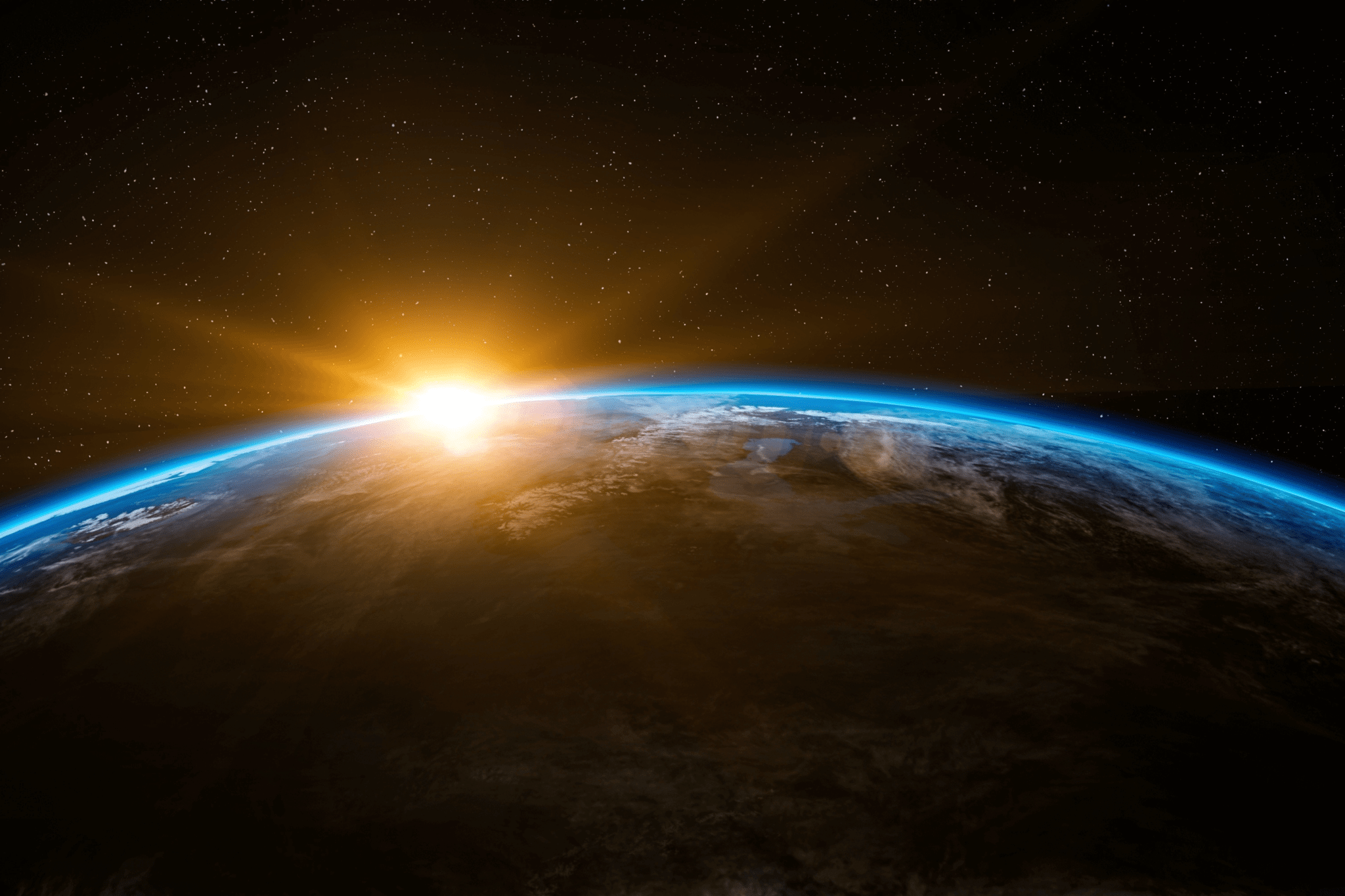 For most of us, space travel is something we can only dream about. Sure, we can watch live footage of the moon, which is pretty cool or we can learn about space from an astronomer which in my opinion is even cooler! My space knowledge is very limited and out of reality thanks to the movies. I am looking at you *ahem* ET, Coneheads, Men in Black. I had to work hard convincing 10 year old me that talking aliens who crash land into earth aren't real.
This online experience was so much fun! Rosa, our instructor started off with a true/false trivia game. Then we got a chance to ask some questions. I loved how interactive it was and would recommend for anyone interested in space or just interested in learning something new.
Are you stuck at home but eager to travel? Not to worry. I have got you covered! Check out these virtual vacation posts or browse them all!
Was this article helpful to you? Well, go ahead and save it by pinning it so you can reference it later on.