Planning any trip can be incredibly stressful. I mean, there is so much to think about, like: where you want to travel to, how you will budget, where to book flights and hotels, what to pack, what to do in each destination. There is a lot to do when it comes to planning a trip. I, for one, find the process incredibly exhilarating and have learned a thing or two over the years that have helped me tremendously when it comes to my trip planning.
I am a planner by nature and have been so for as long as I can remember. I love lists, and you could say I know my way around a good spreadsheet.
This guide will walk you through everything you need to do and think about when planning your perfect trip! This is my trip planning process, and hopefully, it will help you like it's helped me!
What Type of Traveler are You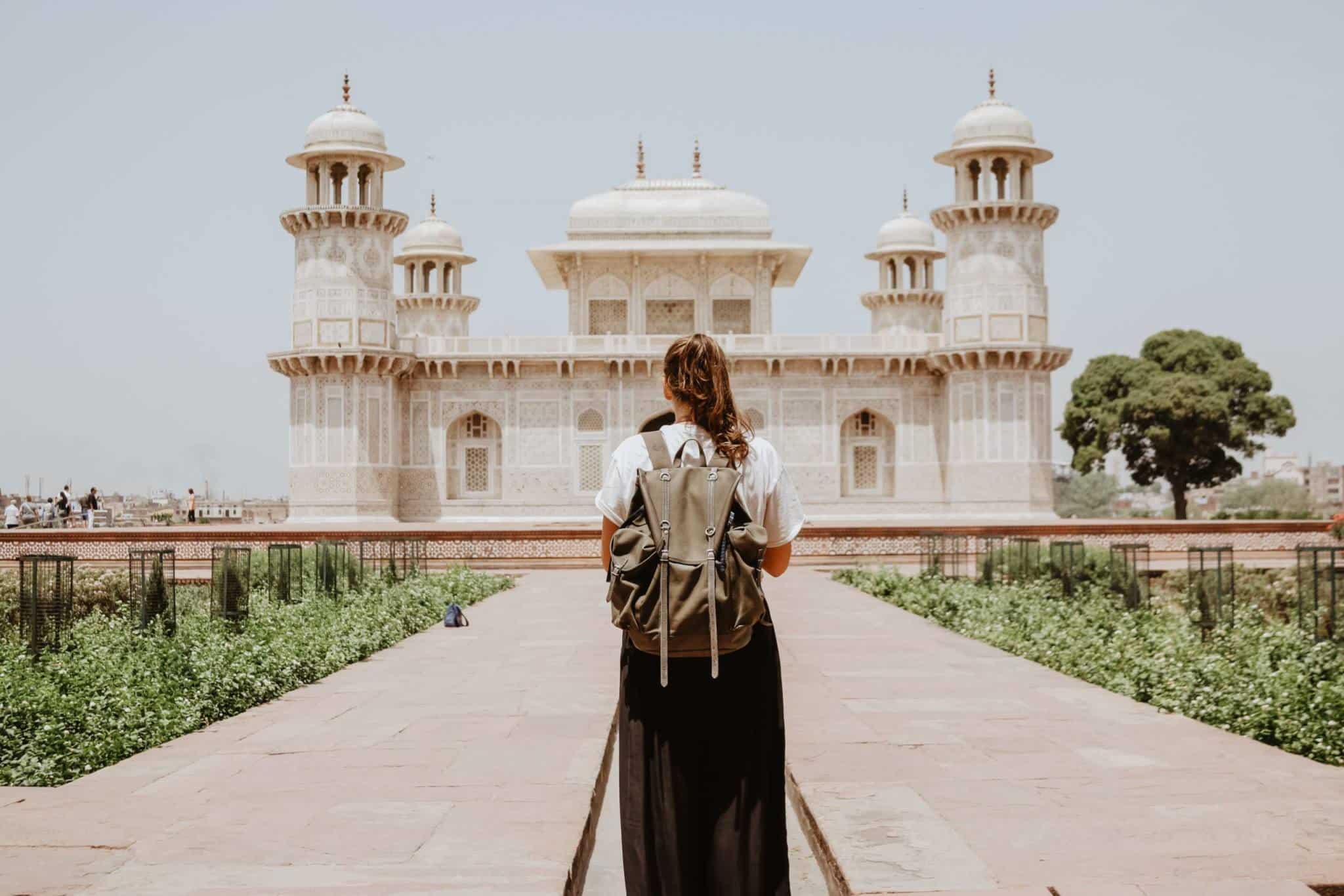 This is an essential question to ask yourself before you start planning your trip. In my opinion, there are two types of travelers. Those that plan every detail of every day and those that plan where they want to go, but leave the days open and see where it takes them. I bet you can guess which one I am!
I make sure before I leave for any trip that I have a safe place to put all my reservations, a spreadsheet with my itinerary, and I make a map and put pins down for things I want to do, places I want to go and places I want to eat. That way, I am not researching extensively while I am traveling.
It's also important to take into consideration whether you are a slow or fast traveler meaning would you rather experience more of one city or spend less time in a destination but see more places? 
Do you prefer being by yourself or being in the company of others? Picking a travel buddy can be difficult. You never truly know someone until you have been on vacation with them. I prefer traveling alone because I am able to pick and choose what I want to do during the day and when I want to do it. I love traveling with my friends, but traveling alone can be so fulfilling and it's much easier to meet people.
So think about what type of traveler you are and plan accordingly.
Why do you Want to Travel?
Every trip has a "why," even if it's not clear at first. Below are several common reasons why people travel, and of course, I can't list all the reasons, but this list might help you figure out why you want to travel and better help you plan your trip.
Adventure: Do you want trek Macchu Picchu, See the big five on a safari, or look for the northern lights while driving a snowmobile?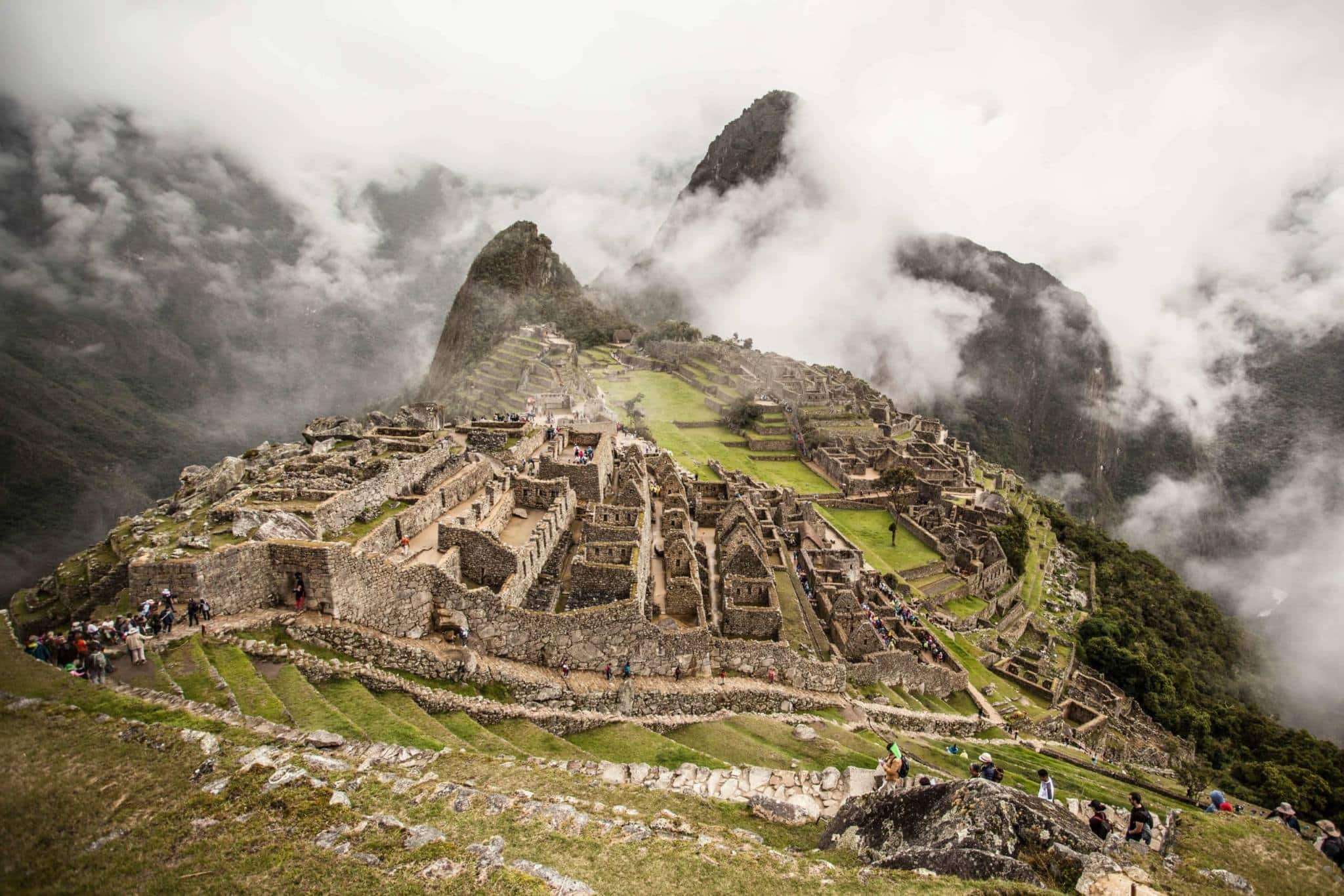 Education: Do you want to learn a new language or take a cooking class? Maybe you want to learn a new skill that can only be learned in a certain destination.
Holidays: Visiting Christmas markets in December, Romania for Halloween or St Patricks Day in Dublin. Is there a holiday that is only celebrated in one country? Holidays are fun to celebrate overseas and are a great reason to travel.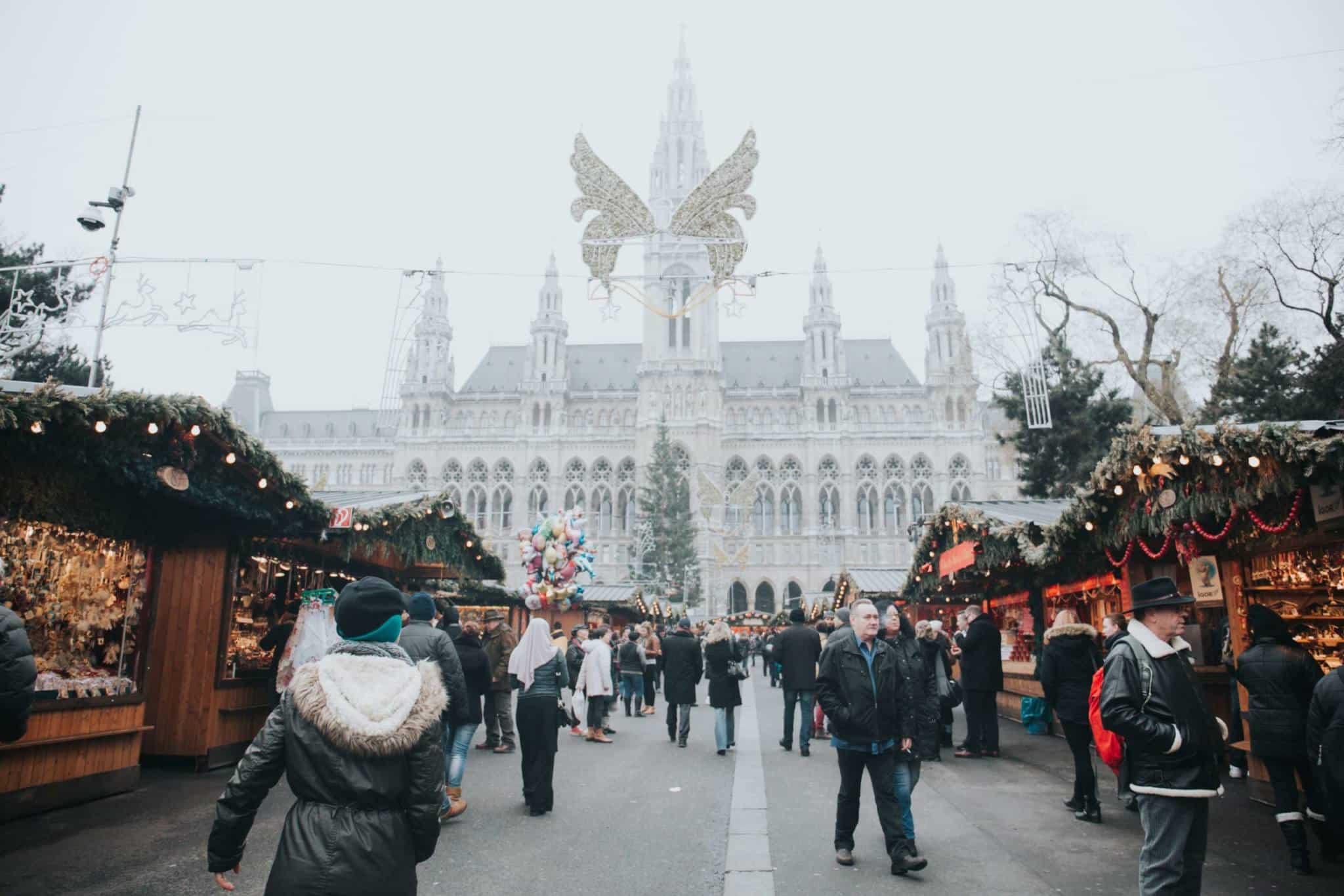 Festivals: Music festivals, food festivals, cultural festivals. Whatever your interests are, there is sure to be a festival for you! 
Food: Who doesn't love to try new foods when they travel? Some people even take it a step further and travel just for the food. Do you want to do a dumpling tour through China? A cheese tour through France, a pasta tour through Italy? Take a cooking class to learn how to make your favorite foods? 
Culture: Whether you are into history, museums, art, theater, or just wanting to get immersed in the local culture of a new place.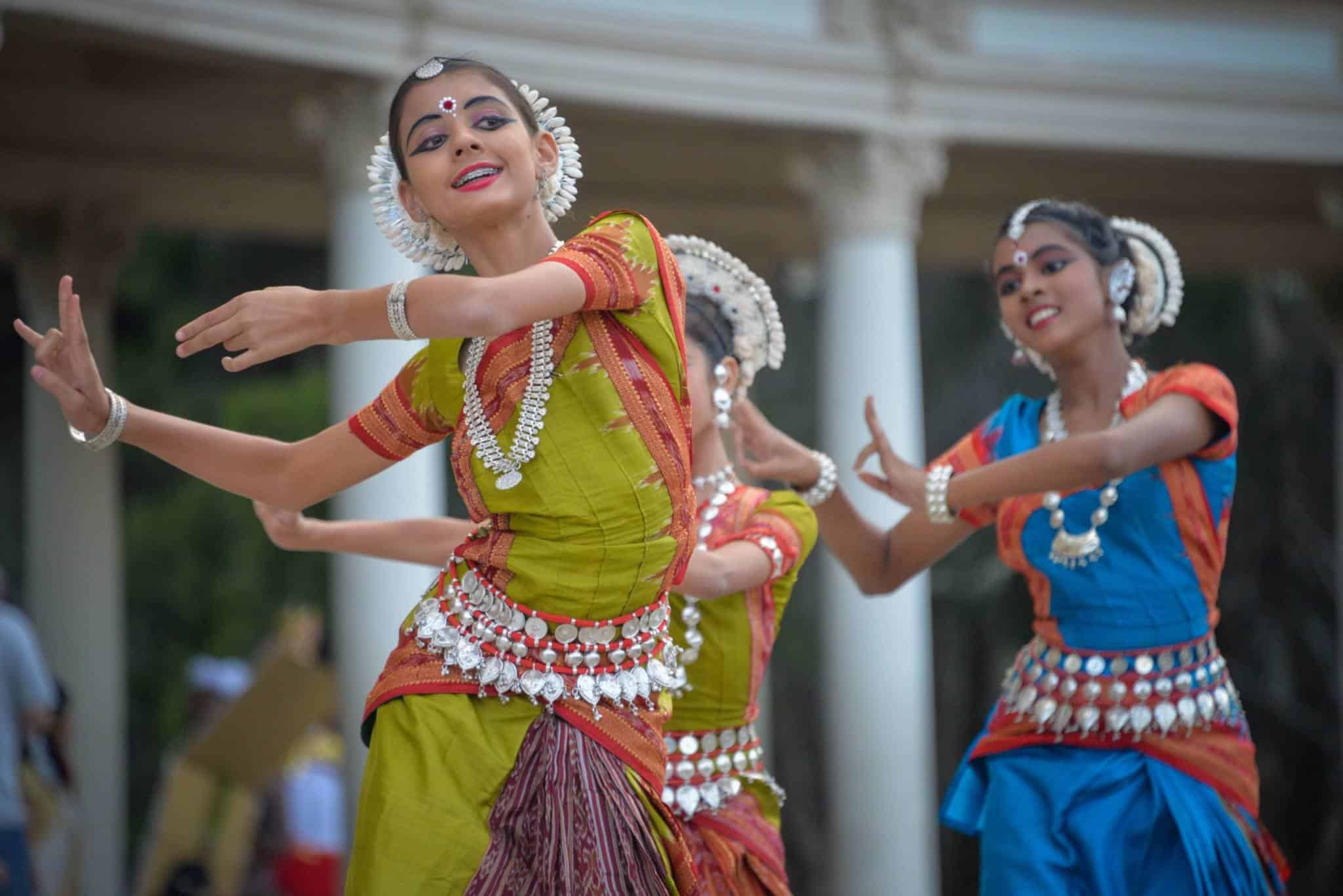 Self-care: Let's be honest; we all need some time away now and again, even just for the sake of staying sane with all the craziness our daily lives throw at us. This can be a yoga retreat in Bali, a spa getaway in California, or renting a cottage in the peaceful countryside of England. Traveling for YOU and only YOU is the best thing you can do!
Tracing family roots: Have you taken a DNA test and now want to travel in the steps of your ancestors? 
Gap year: It's common in Australia and the UK to travel after high school or uni. Kids generally save up from the time they start high school and use that savings to travel for six months to a year, usually with friends. 
Make money: Teaching English in another country or working online for yourself? 
Volunteering: Many people who want to try living in a country for a set amount of time volunteer in exchange for a free room and sometimes food. This can include volunteering at a farm, animal sanctuary, in a village, or an orphanage.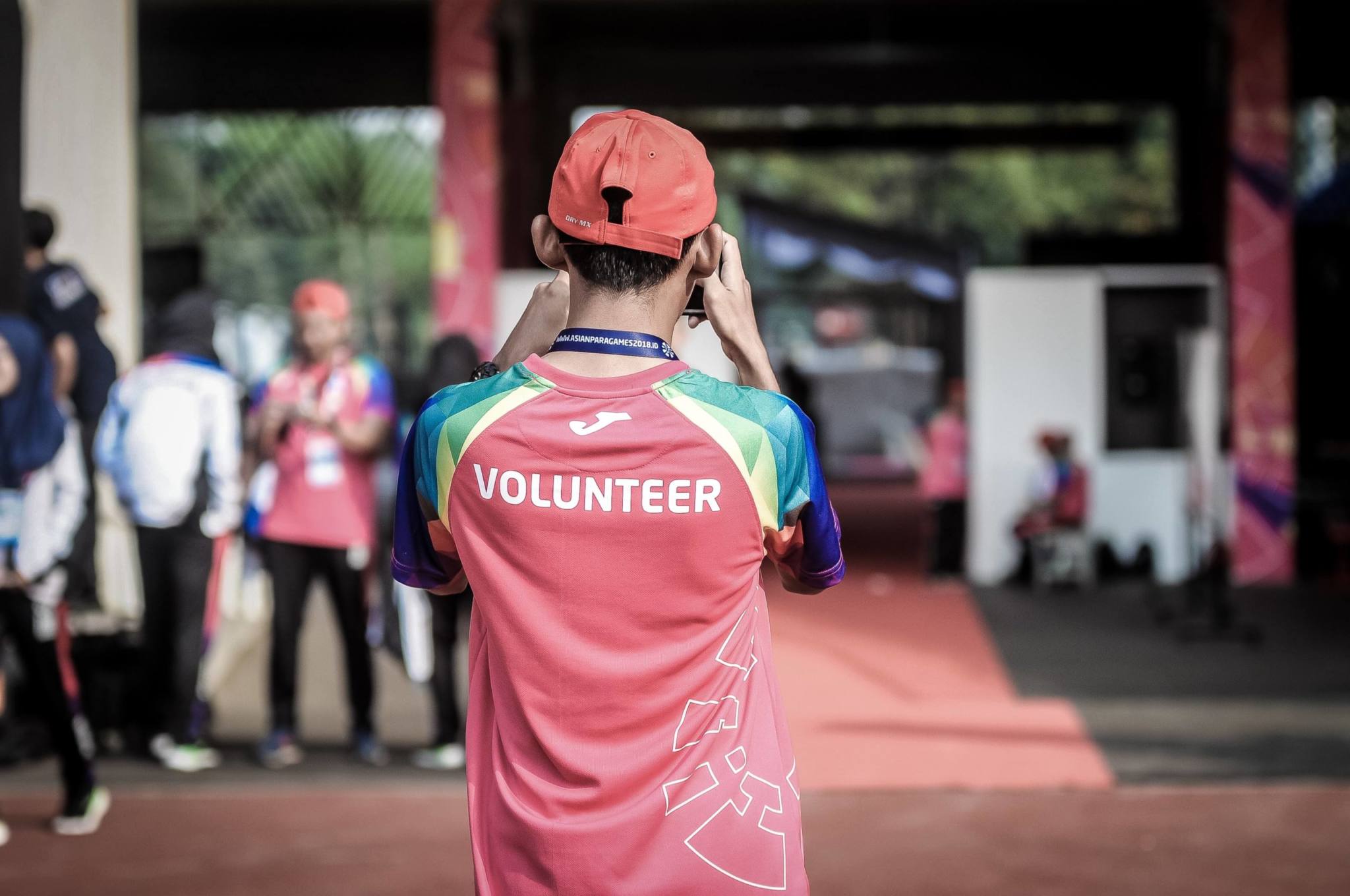 What to ask yourself before picking a destination
Picking where you go is the first step when trip planning, and to make that decision easier, here are several questions you should ask yourself before choosing a destination.
What is your Budget?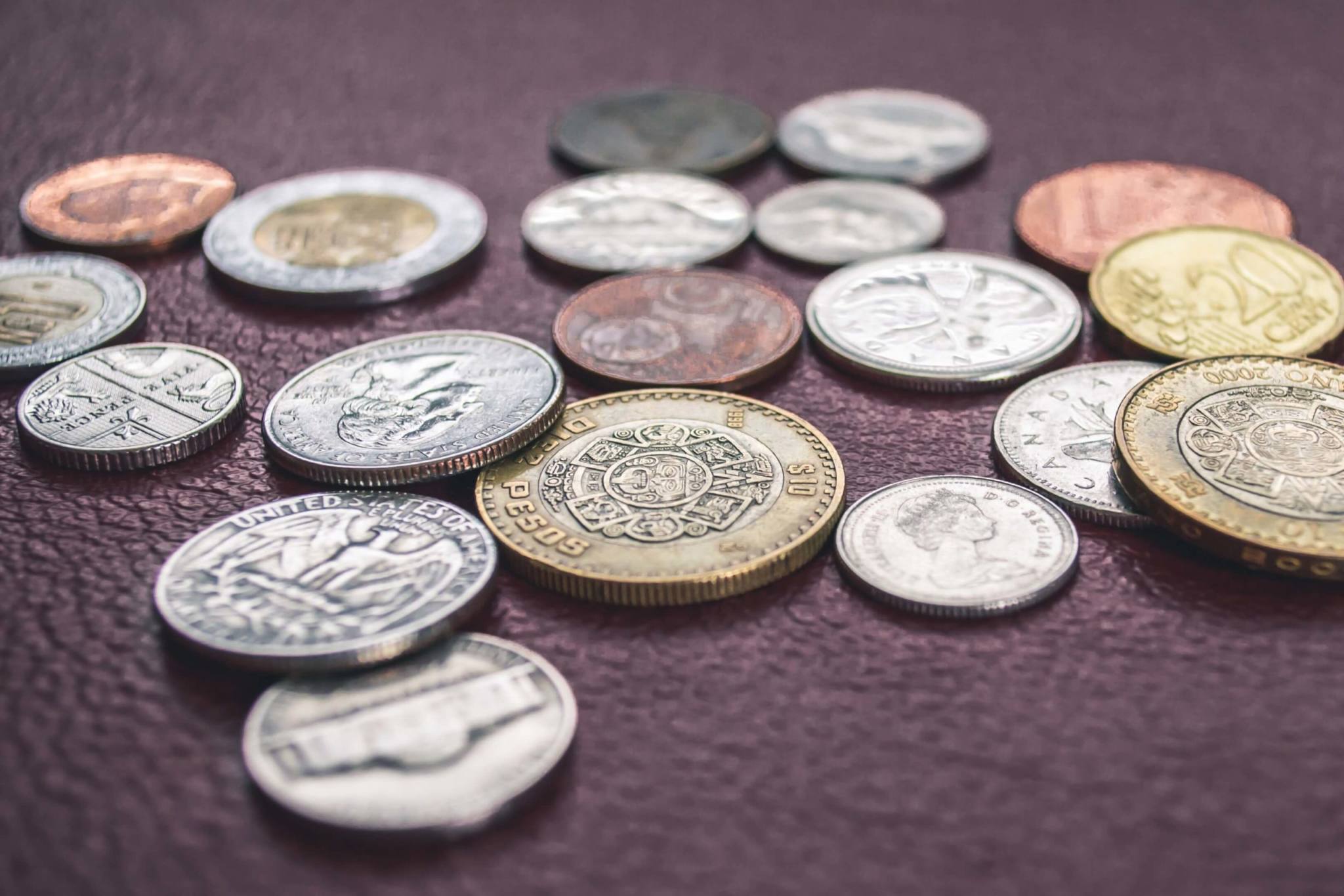 Your budget is the ultimate deciding factor when choosing where to go. If you have a budget of $1000 for one month, you won't want to travel to Switzerland or France, where $1000 wouldn't even get you through the week. 
There are a few excellent tools that can help you decide where to travel based on your budget.
I like the site, Wander. It's pretty straightforward. All you have to do is input your entire trip budget, departure airport, and dates; then, Wander does it's magic and finds trips based on the information you provided. 
Keep in mind though, the airline deals they find won't always include checked bags.
Wherefor is another budget trip planning tool. It's similar to Wander. I love their slogan: "Where you can go for what you can spend." It's worth checking out and seeing what budget trips they have available. 
What interests do you have?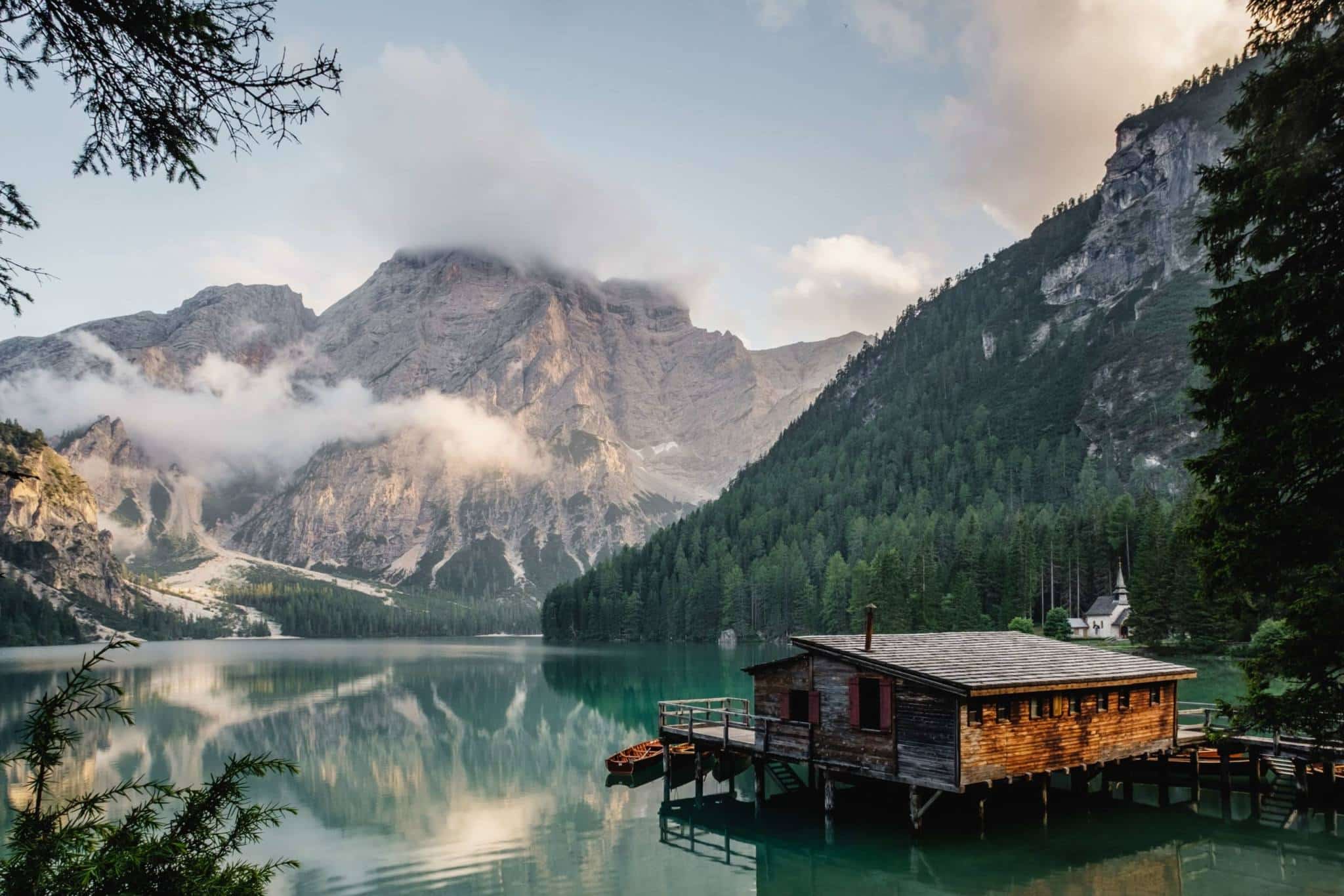 This is a fun topic to discuss, much for fun than budgeting! When you think of taking a vacation, what do you think about? Are you lying on the beach with a book? Are you exploring a city's sites and museums? Taking in the culture & history? Trekking through a jungle? Stuffing your face with yummy food? Drinking the best wine? Attending a festival? 
Thinking about what you enjoy doing can help you narrow down your search. For instance, if you wanted to lay on the beach, you wouldn't go to Hungary because there's no beach! Instead, you might pick an island in Thailand! 
What might help is writing a list of hobbies and activities you like doing and thinking about which destinations are best based on your list. If you love beautiful views and landscapes, New Zealand or Ireland would be great options. If you want to drink wine and eat the best food, France or Italy would be perfect. Or if trekking through a jungle interests you, Colombia or Mexico is worth looking into. 
The world is huge, and there is something out there for everyone!
How do you want to get around?
Planes, Trains, Boats, and Cars. How do you want to get from one place to another? Train travel can be slow but scenic. Plane travel can be a hassle, but fast; Taking a boat can be a relaxing way to see different places, but with limited itineraries or they are great modes of transport if you are island hopping; car travel can be long and tiring, but allow much more flexibility. Think about where you go based on your preferred mode of transportation.
Do you want to travel solo or with friends?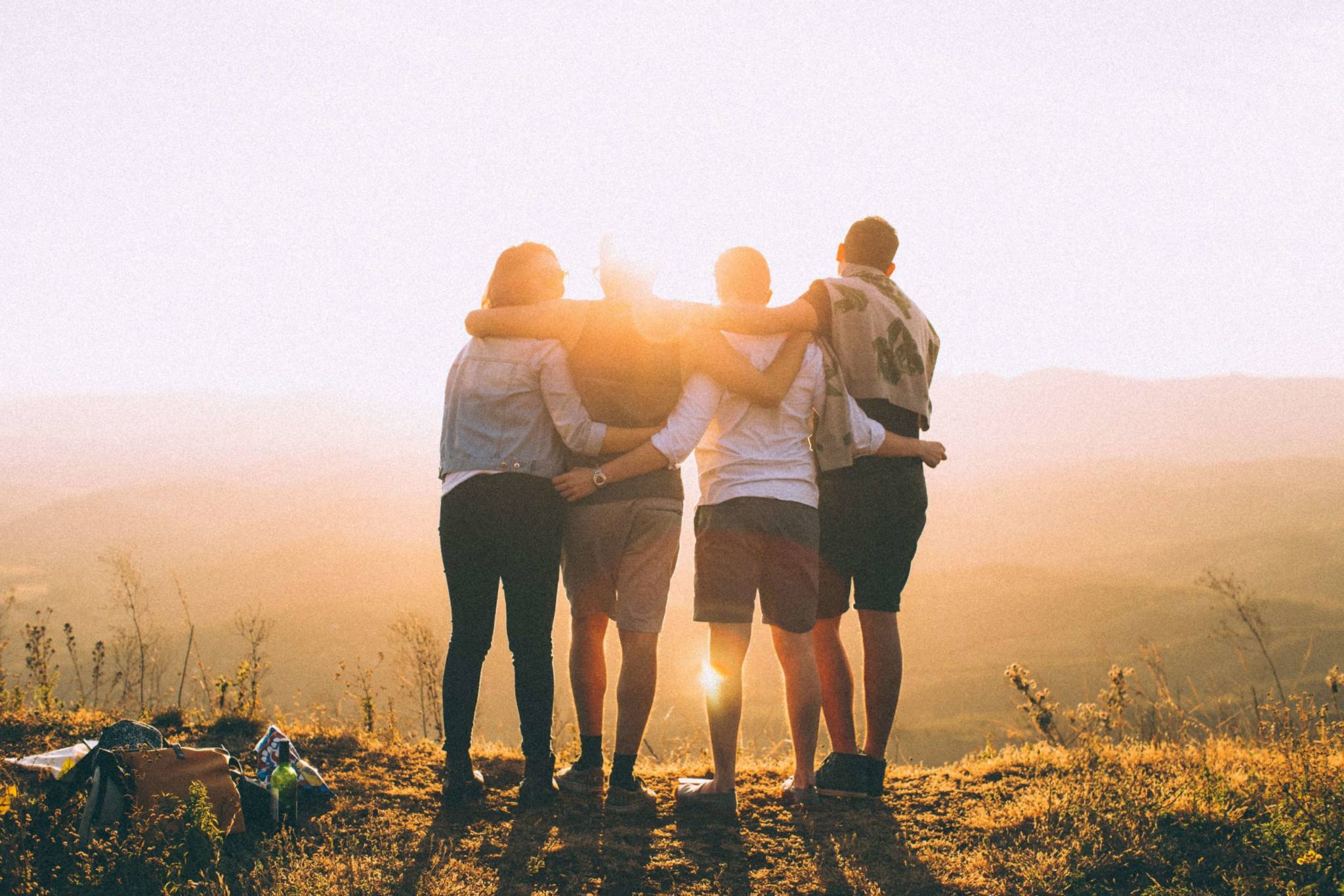 Some people enjoy the freedom that comes with solo travel, and some prefer the company of others. Which one do you prefer? Here are the pros and cons of both. 
Pros of traveling solo
You have complete control of your itinerary: Wherever you want to go and whatever you want to do is entirely up to you. You choose what time you get up, where you eat and when you go to bed. You don't have to compromise with anyone and can travel based on your schedule. You are the boss of your trip!
It can be easier to meet people: Traveling solo allows you the freedom to open up to people and make new friends. I have met my best friends while traveling by myself 
You are in charge of how you spend your money: When you are by yourself you can spend your money however you please. If you want to go a day without spending money – go for it! If you want to have a 'treat yo self' day – go for it! It's your trip, spend that money how you want!
Cons of traveling solo
It can get lonely: Quoting Harry Nilsson's song "One is the loneliest number that you'll ever do." For some, being alone can be anxiety-inducing, and for that reason, solo travel can be difficult for a lot of people. 
It can be awkward going to restaurants: Yep, you will get stares and sometimes questions about why you are alone. I always bring a book with me and read or do some work on my phone. Find things to do to take your mind off the awkwardness. 
It can get expensive: Traveling alone can add up. If you want to do a tour that is only available as private, you have to pay for two people. Accommodation can be more expensive, transfers, etc.
You have to be more careful: Night or day traveling alone can be riskier than going with someone, and if something does happen, it can be challenging to deal with on your own. 
Pros of traveling with friends
You always have someone to go out with: You never have to worry about being alone or feeling awkward at restaurants or on tours because you have someone to keep you company!
You don't have to worry about all the planning: Planning a trip on your own can be stressful, so it's nice having someone with you to take some of that stress of your shoulders. 
Cons of traveling with friends
You won't have much alone time: This can be a toughy. I, for one, love my alone time and need a break now and again from human interaction, but when traveling with someone, it can be challenging to get that much needed "me' time.
Arguments are more likely to happen: You can't escape the inevitable. When you spend enough time with someone, tensions will rise, and arguments will happen.
Meeting new people is harder: Meeting other people is a fun part of traveling but not easy when you are with a friend. You tend to spend your time with that person and don't make as much of an effort to meet new people. 
Your itinerary is a mutual decision: if you want to do something, you have to compromise. Your friend may not want to partake in an experience that you want to do, and they will be okay with you doing it by yourself, or you may have to give up on doing it entirely for something that you both want to do. 
You both may be on different budgets: you won't always have the same budget when you travel with your friends. One of you may prefer hotels over hostels or restaurants rather than cooking meals yourself. This is an important topic to discuss before deciding to travel together.
Things won't always go as planned: when you are traveling with a group of people very rarely will everything goes 100 percent as expected. Whether you miss a train because someone wasn't ready on time or you get a late start because someone slept in. Having a flexible itinerary is so important when traveling with people. 
How long do you want to travel?
Do you want to take a short three-day weekend trip or travel for a few months? Determining the length of time you want to travel can weed out many destinations. For instance, if you lived in the states and wanted a weekend getaway, you would most likely choose a destination in the same country. It wouldn't make much sense to go to Asia or Europe for three days. If you are taking a gap year and traveling for several months, you have many different routes you could take.
Helpful Trip Planning Resources
Around the World Travel Planning Checklist and Timeline – Airtreks
Seven travel companies that plan mystery vacations – OutsideOnline
Planning a Weekend Trip – Hostelworld
Do you have any dietary restrictions or on a special diet?
Many people consider food to be a big part of traveling. I mean, a new destination consists of many new and exciting foods to try, but if you are someone that has allergies or is on a diet, some destinations would not be a good fit. In many parts of Asia, it's normal to cook with peanuts and wouldn't be ideal for someone with a peanut allergy or if your vegan certain places might be difficult to find vegan food
If you do have an allergy, I recommend investing in Allergy Translation Cards. 
Check the Culture and Customs?
This is a question many people don't think about, but it is essential to take into consideration. If you are a solo female traveler, how do certain cultures feel about that? If you are in a relationship, is PDA frowned upon? If you are gay, are people accepting? How do you have to dress? Do you have to cover your legs or shoulders? 
I know it sucks to think about these things, but the last thing you want is to arrive someplace and get into trouble.
Is it Safe?
Safety is not something to take lightly. Political situations can change in the blink of an eye, so you want to do your research and make sure the destinations you want to visit are safe for tourists. 
Where do you Want to go? Finding Travel Inspiration
Ah, my favorite part of trip planning. Getting all that good travel inspiration! There is an endless amount of resources online when it comes to picking a destination. 
Pinterest: This is probably the most well-known resource and my personal favorite. Pinterest allows users to browse "pins," which can be about anything. Users can save pins to boards that they create, for example, if I had a board called Europe Travel, all my Europe travel-related pins would be saved to that board. Millions of people use Pinterest every day to find travel inspiration, and you can find a pin on any destination. 
Google Earth: Has anyone else used Google Earth to take virtual walks in different cities? No, just me? All jokes aside, it's actually a great way to explore a city without actually being there. Wander down streets, check out the exterior of different buildings, and see where your virtual walk will take you.
Instagram: I recommend using Instagram with a grain of salt because although you can find amazing and breathtaking photos taken in places all over the world, many of them are photoshopped, or people go through great lengths to get the perfect shot. Like, waking up at 4 am to drive 2 hours to capture the perfect sunrise. No, thank you! 
Reddit: What I love about Reddit is the endless amounts of subgroups you can join. Subgroups are a specific online community and posts associated with it. For instance, if you are traveling to Prague, all you have to do is search Prague in the search box, and you will find r/Prague/. Locals and travelers alike will post recommendations, and you can ask questions. You can search for any destination, and there will most likely be a subgroup on either that city or country.
Kayak: I am putting Kayak here because they have a great feature called "Explore" that allows you to search for tickets based on budget, what month you want to travel, and what sort of trip you want (romantic getaway, tropical, etc.). They will show you the cheapest flights. It's great if you don't care where you go and you are flexible. 
Google Flights: Google flights are similar to Kayak. You find flights based on the cheapest destination for whatever month you specify.
How to book flights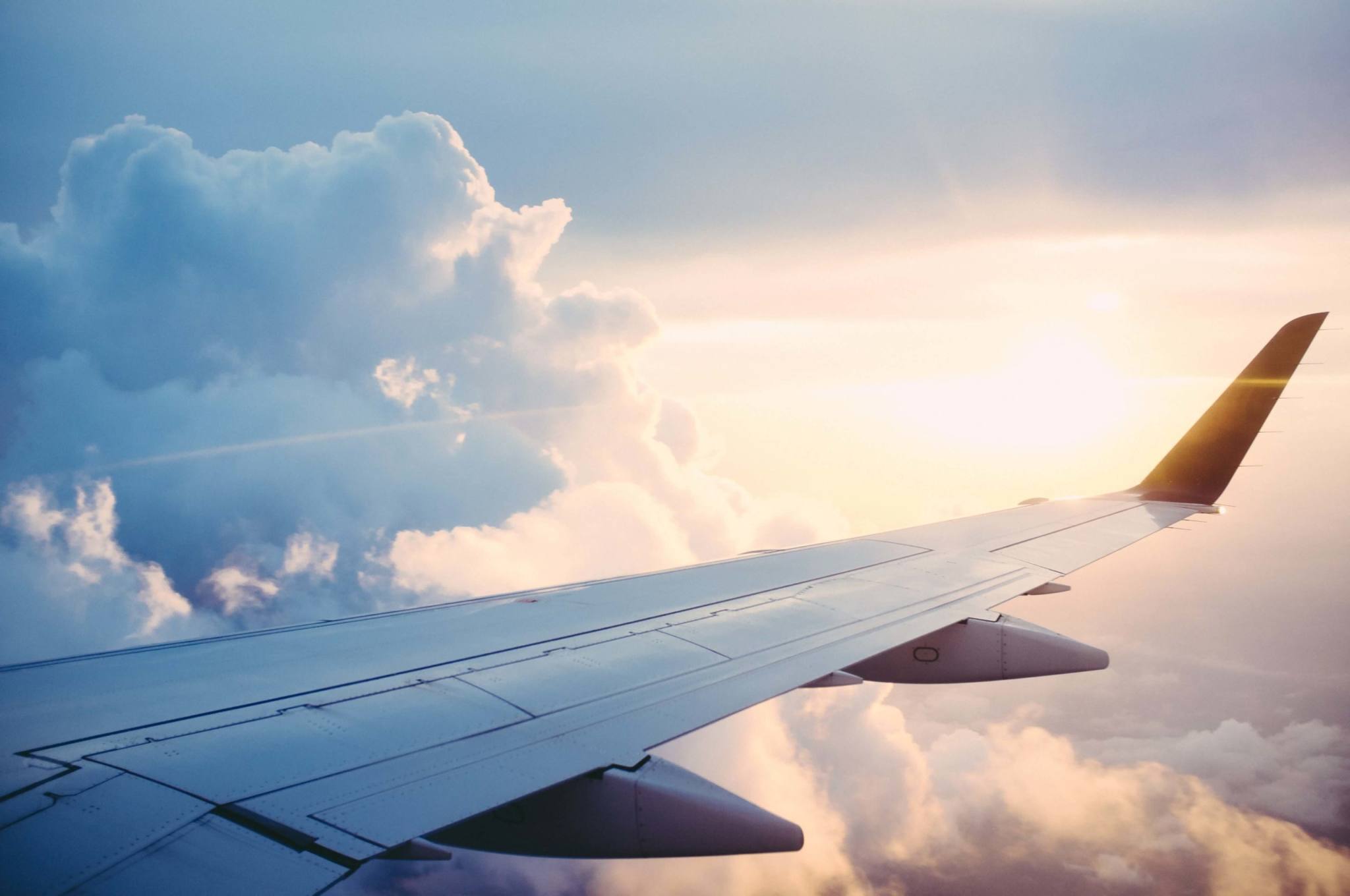 Now that you have all the pre-travel planning out of the way, it's time to book stuff! The first thing you should think about is your flight! 
Skyscanner: I love using Skyscanner because they compare airline prices with hundreds of airlines and websites. It's an excellent place to start when you are looking to purchase airline tickets.
Hopper: Hopper is an app that keeps track of the best times to book flights. You pick where you want to go, the dates, and Hopper will notify you when to book!
Momondo: For some reason, Momondo always seems to showcase the best deals. Along with Skyscanner and Hopper, they are one of the first sites I check for deals.
Airfarewatchdog: This is the best site to use if you want to be notified by email when the best deals are from whatever airport you want to fly out of. I use it if I am flexible with my travel dates.
Kayak: Kayak has a great feature called "Kayak Explore." You input what airport you want to fly out of and choose the continent you want to fly to, or you can pick "anywhere" to display all countries. Finally, you can select what month you want to travel or pick "any" month if you are flexible with your dates, and then a map with the cheapest flights will show. You can choose the price point that fits your budget and walla! You can start packing your bags!
Google Flights: I have found some pretty good deals using Google flights. They have some great features, although they don't always have the best deals, it's a great place to browse for tickets if all else fails!
Skiplagged: This flight booking engine is a bit different. Skiplagged focuses on hidden-city flights, which are itineraries with multiple legs where the traveler exits before the final destination. This is perfect for short weekend getaways. Just make sure to bring your bag on board with you because if not, it will end up going to the final destination of your itinerary.
Scotts Cheap Flights: Scott has been a pro at finding cheap (error fares) flights for years. To get his deals, you have to sign up for his newsletter. You can pay for a pro version to get more flight deals if you're an avid and flexible traveler, but the free version is perfectly fine to test his site out. When you sign up, you have the option to choose what region of the US or Canada you want to fly out of, and then you will receive the cheapest flights all over the world straight to your inbox.
How to book accommodation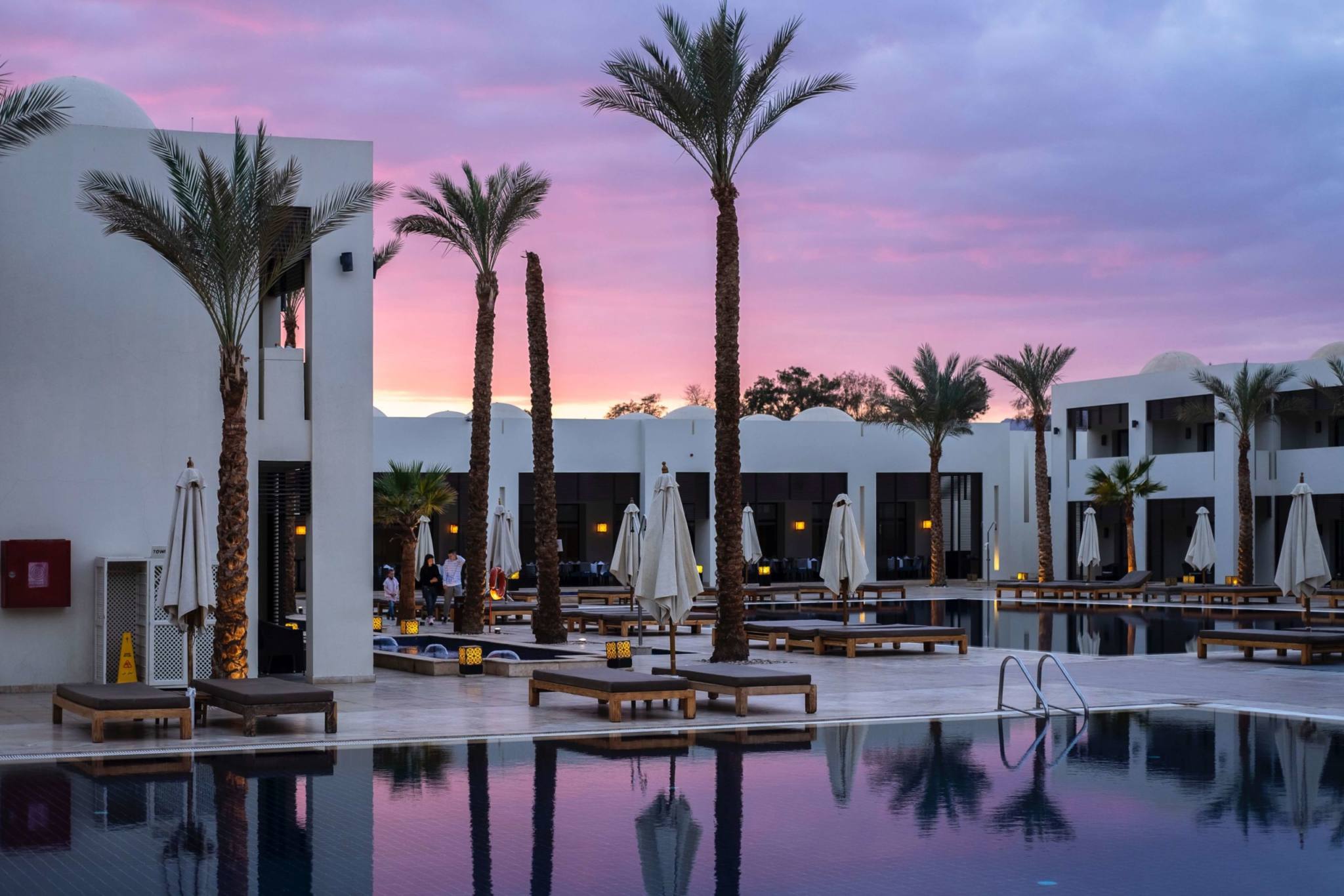 Finding a place to stay at an affordable price isn't always easy. Here are my favorite websites to book accommodation that will help you, even if you are on a budget!
Hostelworld: My favorite hostel booking engine! This site is straightforward to use and lists thousands of hostels in cities all over the world with reviews from guests you can pick a hostel that's right for you. The best part is that if you pay $1 more, you get a flexible booking, meaning if plans change and you decide to cancel, you won't lose your deposit.
Booking: I am listing booking because they do sometimes have pretty good deals, and it's an easy site to navigate. I use booking to book my hotels most of the time.
Hotels Combined: This is probably the best site to get a hotel price comparison from hundreds of websites to find the cheapest deal.
Hotwire: I use Hotwire quite a bit mostly for last-minute bookings. They work in an enjoyable way by surprising you with the name of the hotel after you book. You provide the area you want to stay and check off any amenities you want, and they will show you a list of hotels with the prices.
Hotel Tonight: This is an app that lists all available hotels for last-minute bookings.
Cool Stays: As their slogan says, "stay somewhere extraordinary" this site is filled with unique and quirky accommodations; you can book from cute cottages in the English countryside to gorgeous villas on the beach in Thailand.
Air BnB: Sometimes, you want your own space and don't want to pay the crazy price of a hotel. Airbnb offers room and apartment rentals. There are many properties to choose from, and it's easy to find a room in your price range.
Quirky Accom: Another site offering fun and unique accommodation. Here you can choose to stay in a castle in England. A treehouse in Finland and so much more! If you want to book a place that will make all your friends jealous, then this site is worth a look.
Canopy and Stars: (UK Only) Want a calm and relaxing escape from city life? This site is perfect for those who love the outdoors. Only available in the UK, they list hundreds of cute places to stay in the great outdoors.
iescape: here, you can book boutique hotels, bed and breakfast, and villas. They state on their website that every property is visited and handpicked, and they will provide the best rates.
Bring Fido: If you want to bring your furry friend on vacay Bring Fido will give you a list of pet-friendly hotels.
How to get around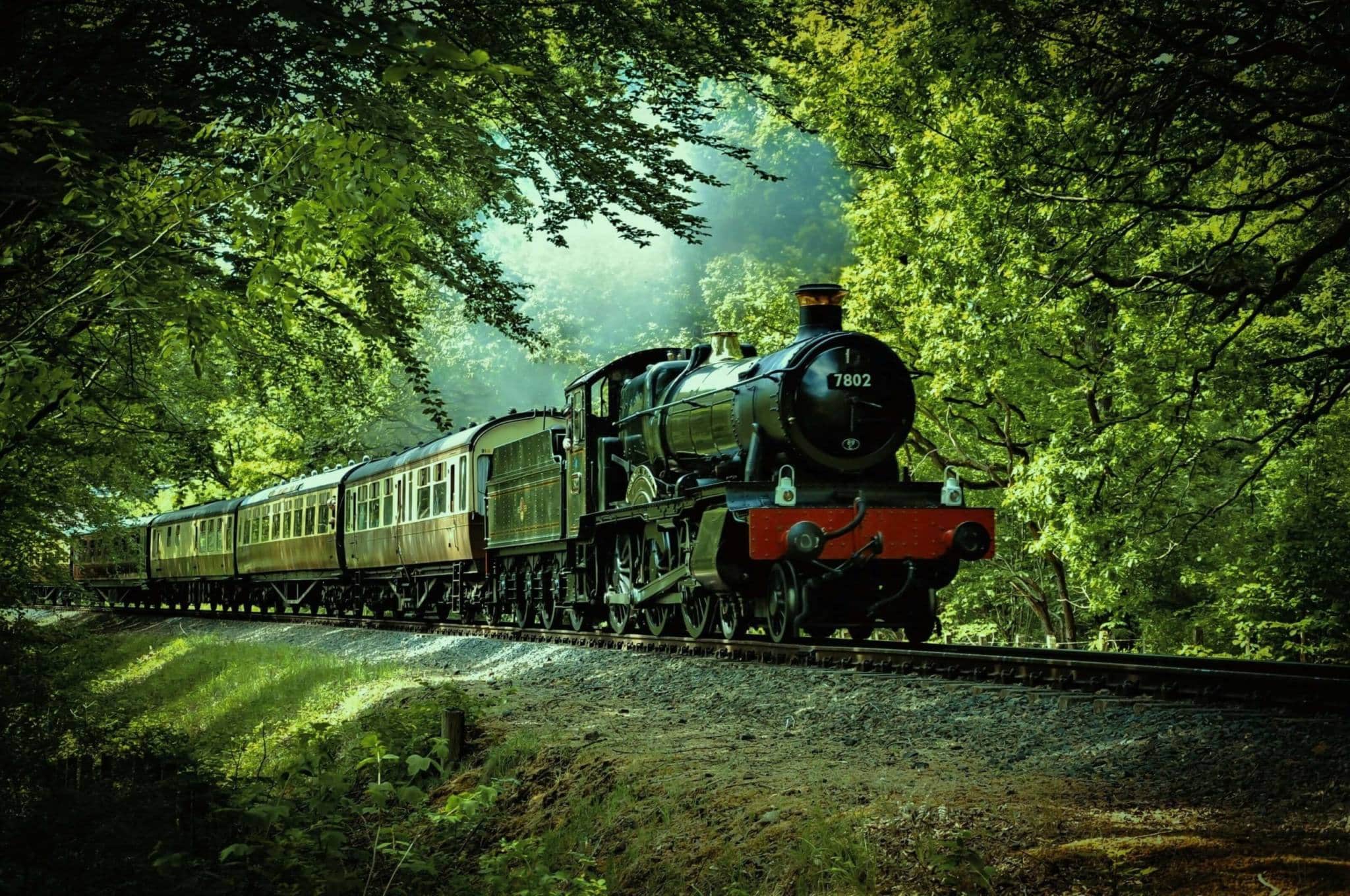 The great thing about traveling to different countries all over the world is that transportation to get around is super easy, and I am not talking about flights. Buses and trains are convenient, cheap and way more relaxing than rushing to an airport outside of the city, 2 hours early. When it comes to figuring out routes and booking transportation, I have a few sites I use.
Wanderu: Wanderu is my favorite transportation booking engine in Europe and the US. They locate the cheapest mode of transportation to whatever city you want to visit, and the booking system is very user-friendly.
Rome 2 Rio: This is a great site that compares transportation prices from point A to B. They will show you the cheapest and quickest options, and then it's up to you to decide which one to take!
Flixbus: Flixbus is available in Europe and the US. The buses are cheap and a great option if you are going for a short distance. I have never had a problem using Flixbus, but I have heard horror stories mostly about being delayed for hours.
Megabus: Megabus works similarly to Flixbus. Megabus is available in Canada and the US. The used to run in Europe but were bought out by Flixbus. It's cheap and pretty comfortable. I have taken Megabus for 7 hours from LA to San Francisco and have never had any issues.
Eurail: Eurail has been a preferred mode of transportation for decades, especially with the option of Eurail passes that make it super cheap! Also, what's not to love about train travel: scenery, comfort, and speed are all great options to take into consideration when booking your transportation.
Omio: this is another transportation booking engine that finds and compares the cheapest mode of transportation in Europe. 
Uber: The popular ride-sharing app is available in cities all over the world and is a simple and easy way to get around a city. It can be super cheap in some parts of the world too!
How to find the best things to do
Now, you have planned the logistics; it's time to think about what you will do once you get to your destination! These are my favorite trip planning sites:
Viator: a company owned by trip advisor, here you can book browse and book tours. I use Viator in every city I visit and have never been disappointed! 
Atlas Obscura: if you're looking for things to do off the beaten path, then Atlas Obscura is worth browsing. Locals give tips on weird and quirky attractions 
Trip Advisor: This is the most popular site to find things to do. People will leave reviews, and it can be helpful to find restaurants as well
Like a Local: If you want to experience a city like a local, this site will be your go-to guide Locals from cities all over the world will recommend places they go to. This includes restaurants, cafes, bars, shops, and attractions. 
Lonely Planet: if you use a lonely planet, I suggest getting the app! They have guides you can download to your phone, and each guide is in-depth, giving recommendations for the best things to do, where to stay, and tips to make your visit as easy as possible. 
Urban Adventures: This is the absolute best day tour company. All the guides are local and know their city so well. The tours generally take visitors off the beaten track to show a side of the city they wouldn't usually see.
Get Your Guide: This is another excellent tour booking agency where anyone can sign up and offer guided tours. You can find everything from food tours to day trips and so much more!
Show Around: why not hire a local to show you around. On show around, you pay a small fee or even offer to buy your guide food, and you will get a few hours of their time to show you the best places in their city.
Health & Safety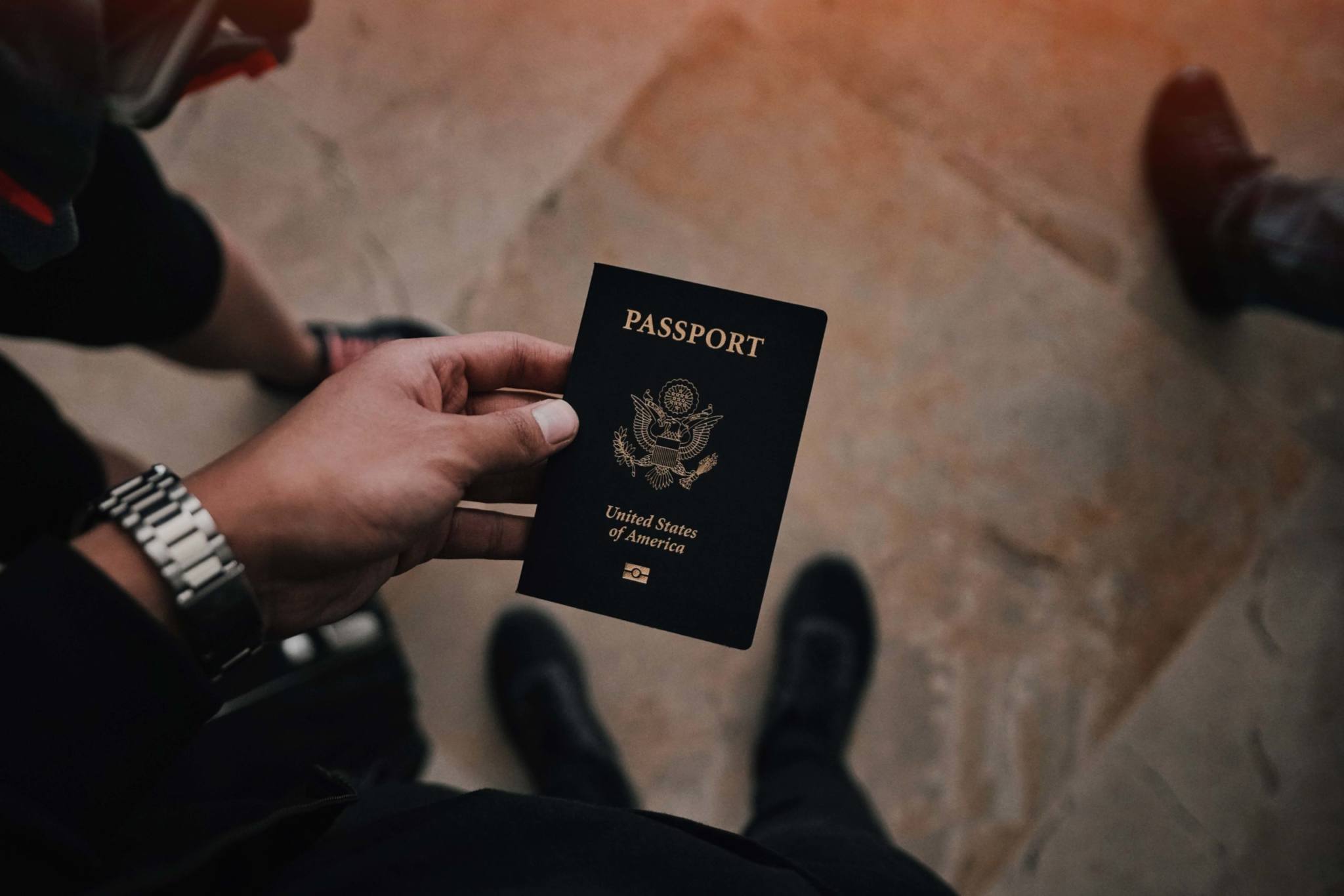 Get Travel Insurance: Getting travel insurance is such a crucial part of preparing for a trip. You never know what could happen and why take the risk? Before I travel anywhere, I always book my insurance through World Nomads.
Scan relevant documents: You never know what could happen. Your passport may get stolen, or you may have to show proof of vaccines. Keep your essential documents in a safe spot so you know where they are if you need access to them.
Keep family and friends updated on your whereabouts: Put your loved one's minds at ease and keep in contact with them, so they know where you are at all times. If there is a crisis, at least your family will know where you are and where to look.
Register your travel plans: Imagine there is a crisis in the city you are visiting. Registering your travel plans informs the government to look for you, and you will receive alerts in case any case there is a crisis you need to be aware of.
Here are a few links to some polular countries.
Follow the laws: It's essential to research the laws before you travel anywhere. Have you seen the show Locked up Abroad? Yeah, you don't want to end up like the people on that show. 
Check if tap water is safe: Tap water can be tainted in some parts of the world and can cause a pretty serious stomach bug. The last thing you want is to be on vacation and sick, so make sure to ask at the front desk of wherever you are staying if the water is safe!
Get the proper vaccinations: yellow fever, typhoid, and rabies. These severe diseases can be prevented by getting a vaccination. If you are traveling, check the CDC for a list of vaccinations you will need. 
Please Note: This post may contain affiliate links, which means if you book/buy something through one of my links, I may earn a small commission (at no extra cost to you!).
Was this article helpful to you? Well, go ahead and save it by pinning it so you can reference it later on.