Baku,
What can I possibly say about Azerbaijan's capital? Well first off, there is a lot more to see on the outskirts than in the actual city itself. Second of all, there is a carpet museum shaped like a rolled up carpet (the coolest photo op ever!). Lastly, Baku is modern, like, Dubai level modern. It's not as conservative as you would expect a Muslim country to be and not as expensive as Dubai.
We spent two wonderful days in Baku, and during our tour with Tes Tours, we managed to see way more than we would have seen on our own. Plus, I knew nothing of the city itself, so it was nice having a guide show us places around the capital we would have missed. If you are tight on time, I definitely recommend taking this tour.
Please Note: This post may contain affiliate links, which means if you book/buy something through one of my links, I may earn a small commission (at no extra cost to you!).
Where we Went
Mud Volcanoes: Our first stop was the Mud Volcanoes. These messy, bubbly and explosive mounds were my favorite stop. As we walked amongst them, every so often there would be an explosion of cold gray mud. We had to be careful not to get too close. Of course having Ataxia doesn't make that too easy and I ended up leaving with a lovely gray muddy stain on my dress.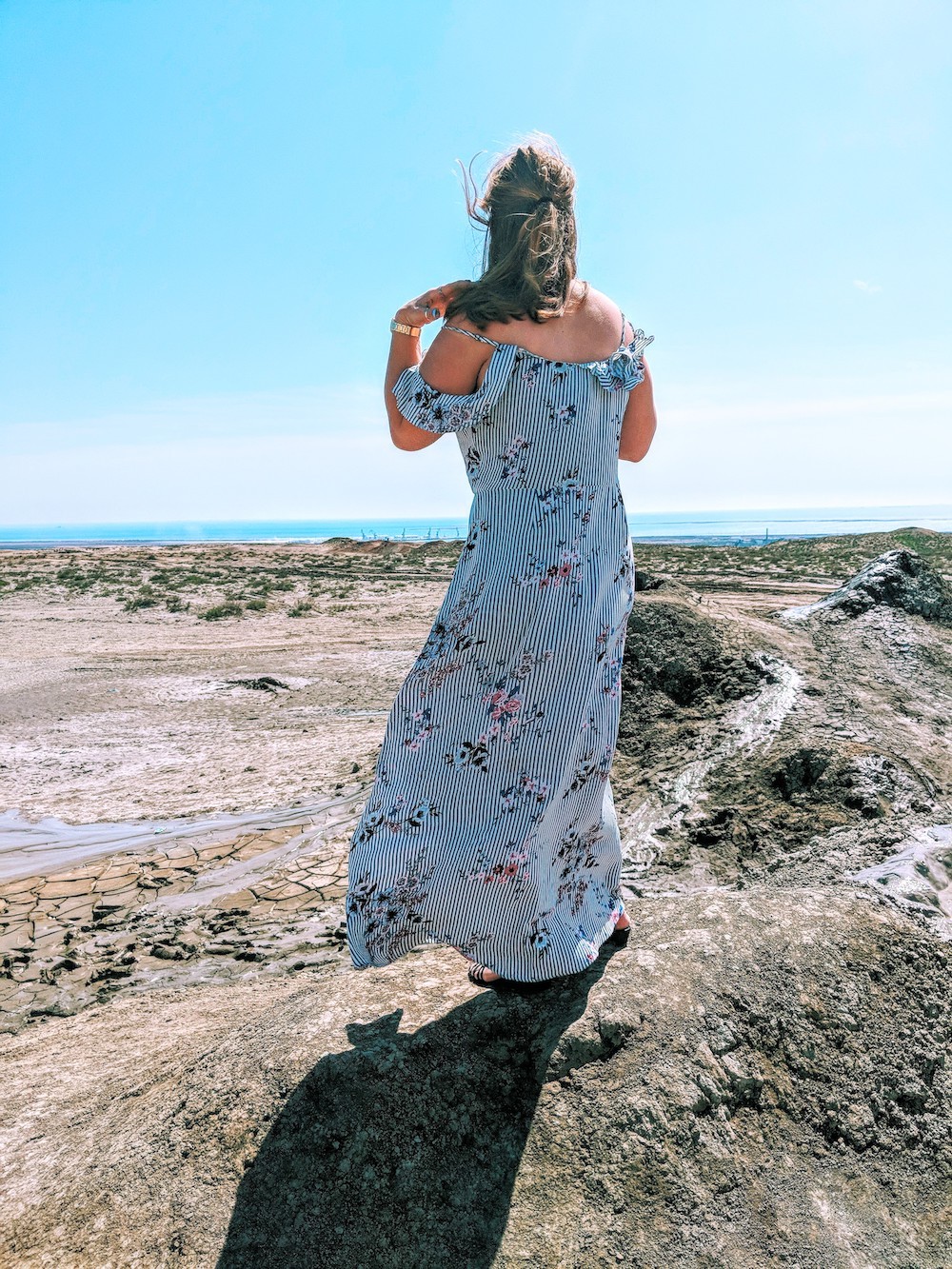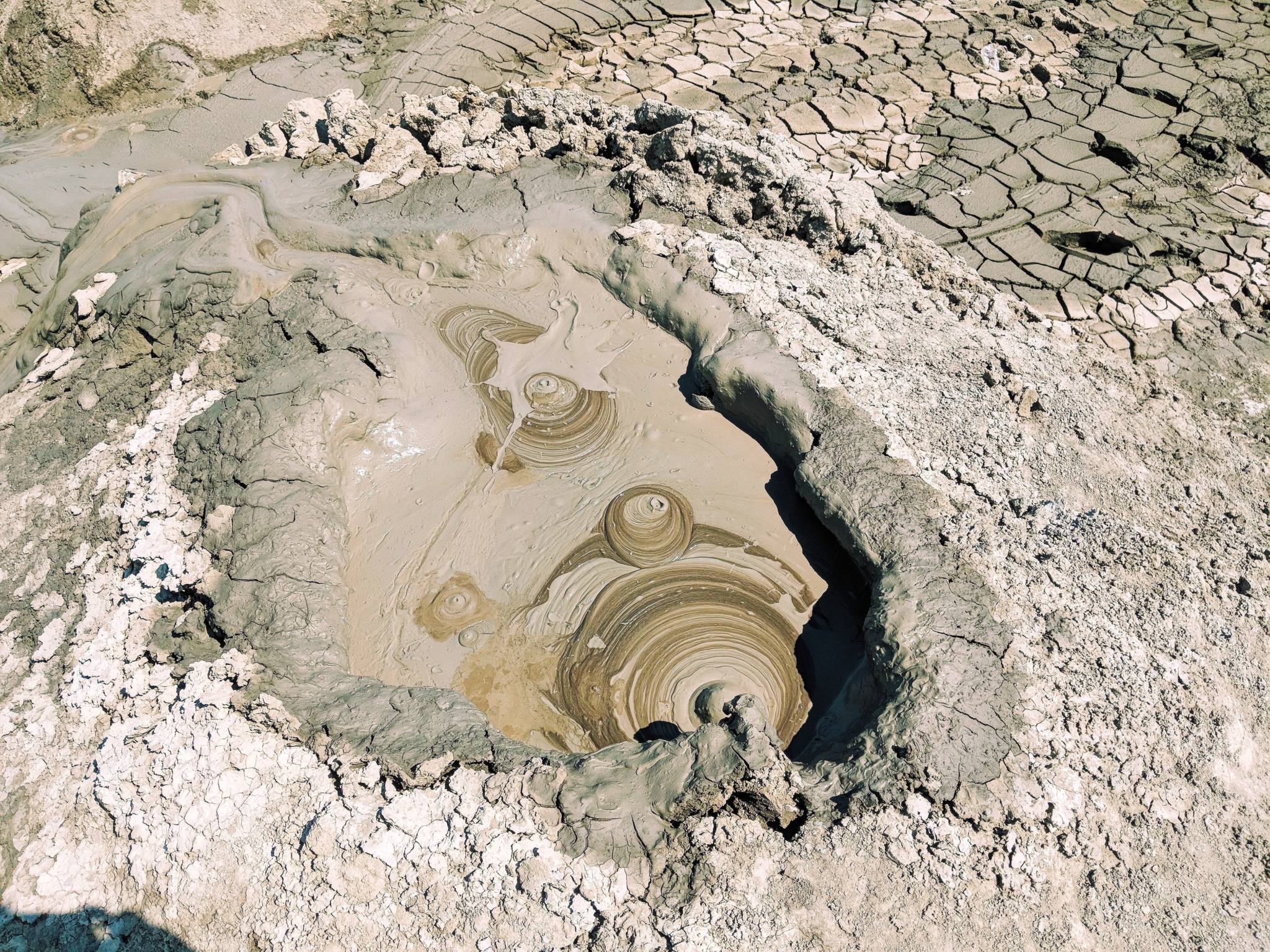 Gobustan: Our second stop was Gobustan National Park, a UNESCO world heritage site. Here, we saw rock art engravings done by the people who lived there over 40,000 years ago. Our guide gave us a tour and then we were able to roam around for a bit on our own.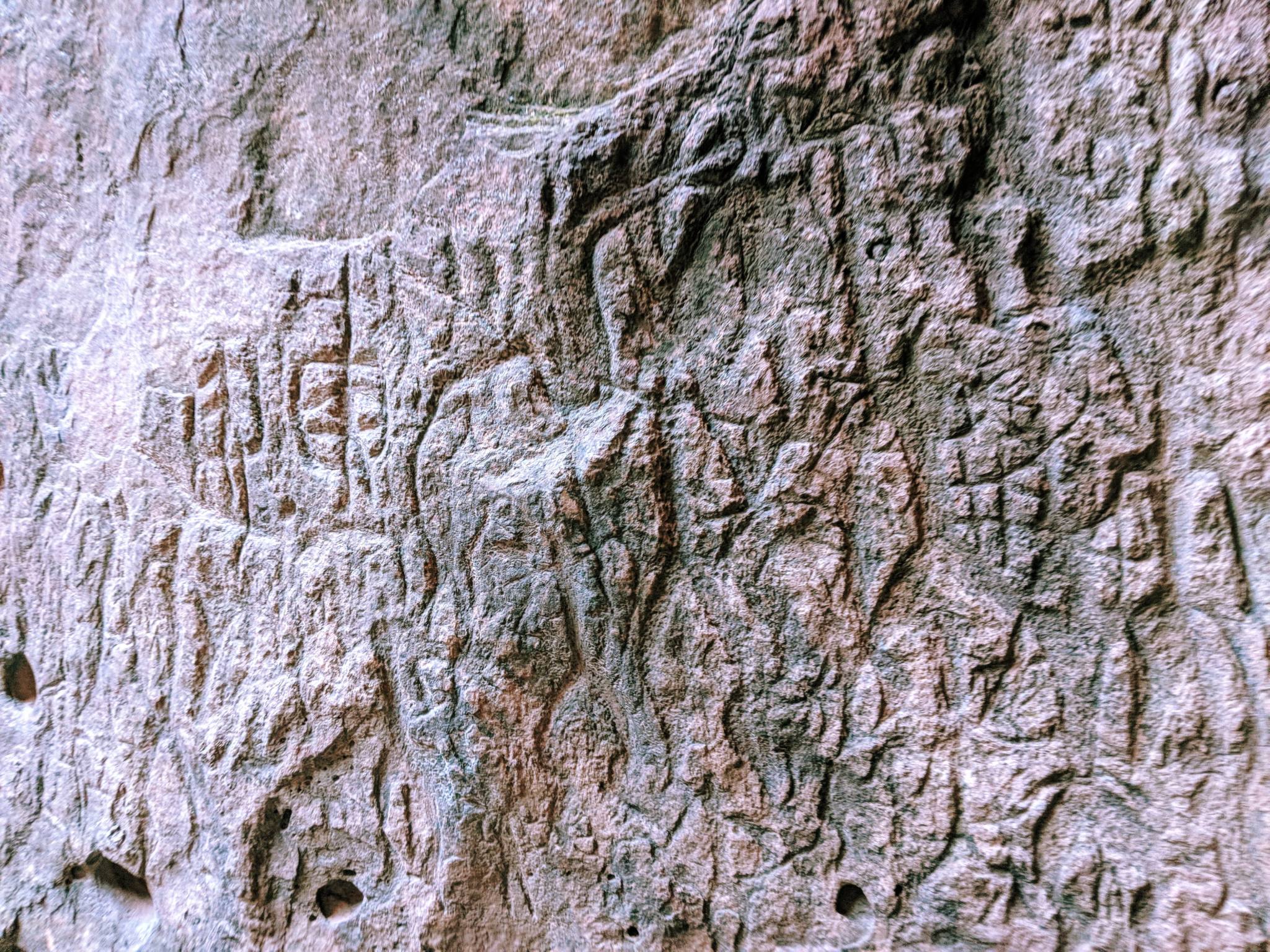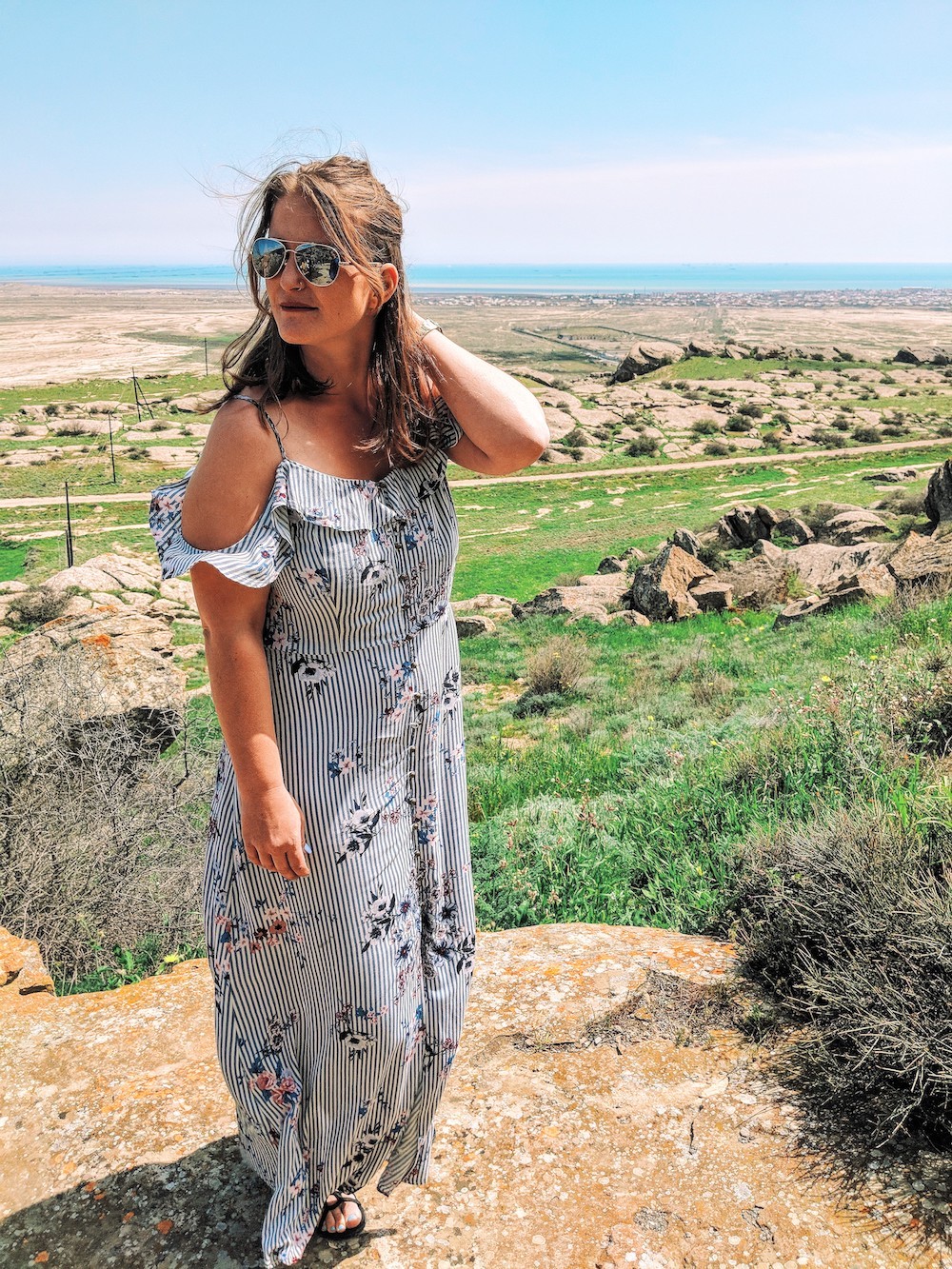 Ateshgah(Suraxani Fire Temple): This is a place of worship for the Zoroastrians(fire worshippers). We started off with a tour of the temple and then our guide went on to explain to us that the Zoroastrians cleanse themselves with fire by swiping their hands quickly through and rubbng their faces. They do this because they believe it represents eternal purity. There was a platform with a burning fire in the center of the temple where we got to try it!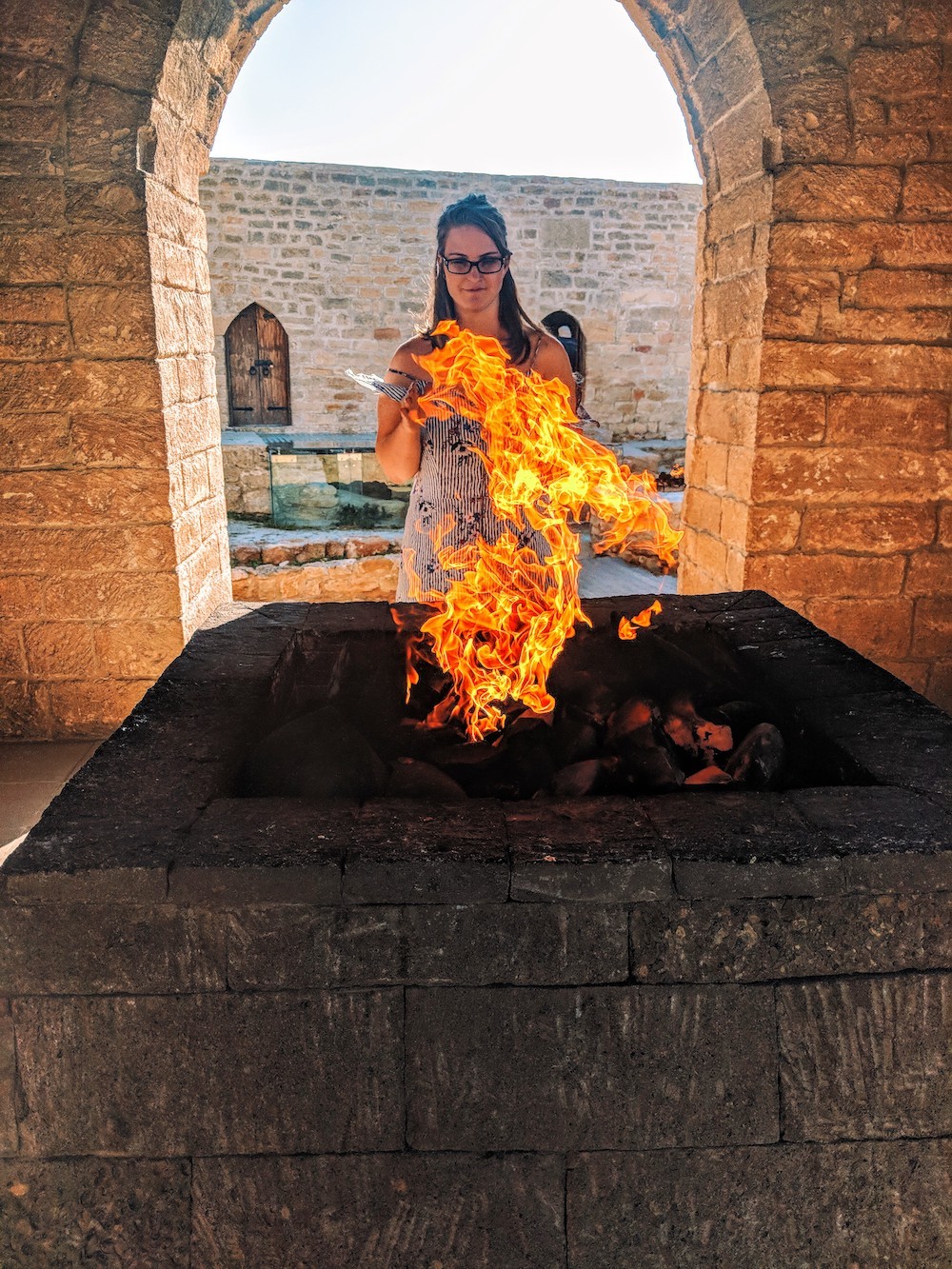 We then had a lovely lunch at a traditional restaurant. Unfortunately, the food is not included, but it is inexpensive and I thought the meal was very good.
Yanar Dagh(Burning Mountain): Okay, I'll be honest. I wasn't sure what to expect on this stop. I think I was expecting something more like The Door to Hell in Turkmenistan. Needless to say, I had high expectations that were not met, but the legend behind the continuous burning is quite interesting. It is said that a sheperd lit it on fire by tossing a cigarette and it's been burning ever since. No one really knows how it started because it's been burning for as long as anyone can remember.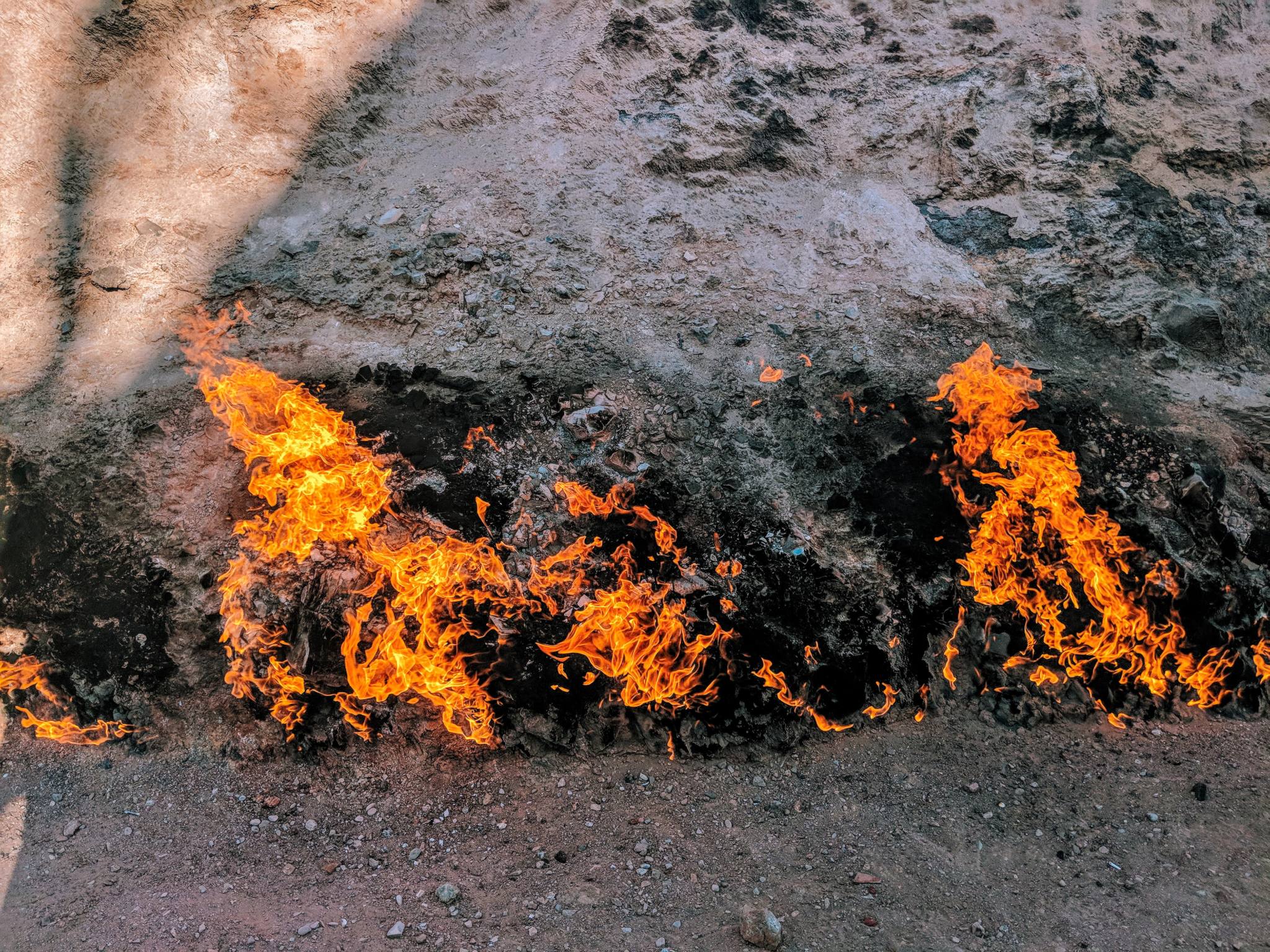 Azerbaijan, in my opinion, is such an underrated place which is such a shame. The people are friendly, it's cheap and the scenery is breathtaking. It's a place I want to go back to and explore in depth. This tour gave me a taste of this beautiful country and has convinced me to visit again one day.
Was this article helpful to you? Well, go ahead and save it by pinning it so you can reference it later on.