Never in a million years did I think I would be writing a post on face masks – let alone cute face masks. I mean, this is our life now. We wear face masks, wash our hands 20 times a day, and have our bottle of hand sanitizer readily available and an emergency bottle just in case. This will probably be our life for a while. It has even come to a point where we can buy designer face masks. Now, I don't know about you, but if this will be my life, I want to wear face masks that keep me safe and are cute!
That is why I have compiled this list of cute travel themed face masks for all those wanderlusting souls that can't travel right now. At least our face can kind of travel? That sounded better in my head, but you get it!
Vintage Map Mask
Another cute vintage mask! I like the darker tone of it. And if you order this  brighter & lighter vintage map mask with it, you will get free shipping.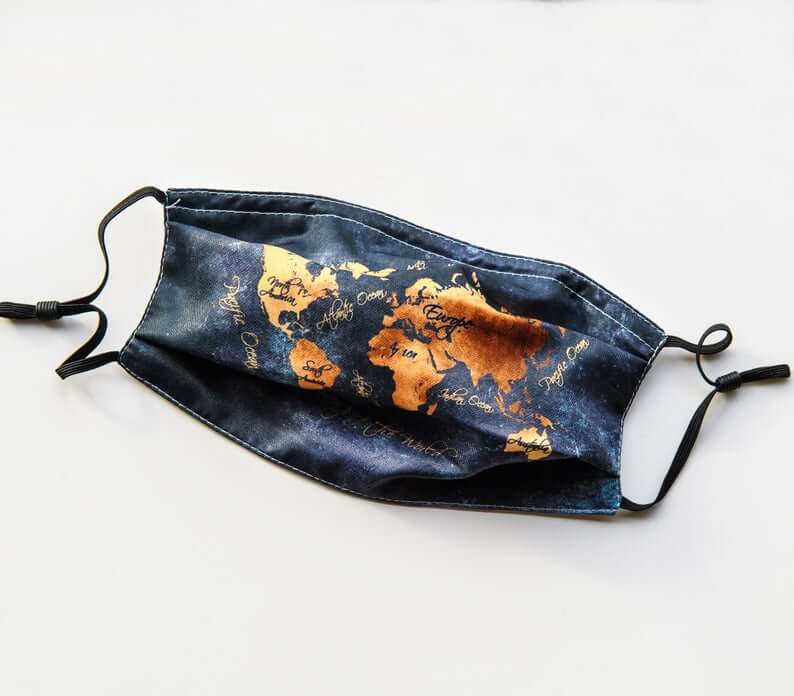 Was this article helpful to you? Well, go ahead and save it by pinning it so you can reference it later on.