Although Athens isn't big, it' still an overwhelming city with so much to do. As this is my third time in the ancient city, I am pretty well acquainted and have visited many of the historical sites. This time around, I wanted a more personal and local experience. The Total Athens Tour conducted by Urban Adventures gave me the local experience I was looking for! Along with walking around hidden parts of the city, I tried delicious Greek delicacies, discovered an area filled with amazing street art, and tried some traditional Greek alcohol.
Psst, are you planning a trip to Athens? Check out some of these cool experiences.
Meet Your Guide
On all the Urban Adventure tours I have done, I have never been disappointed by my guide. They have always been very personable, knowledgeable and all around fun people to be around. I have always felt like I was touring with a friend rather than a guide. Our guide was Elvira. The Total Athens Tour is a combination of two tours(Taste of Athens, Bohemian Tales of the City) and I was lucky enough to get Elvira for both! She knew all of the cities best-hidden gems and had so many stories to tell about the different areas we visited. She even went ahead and recommended some restaurants and other places to go for the duration of my stay.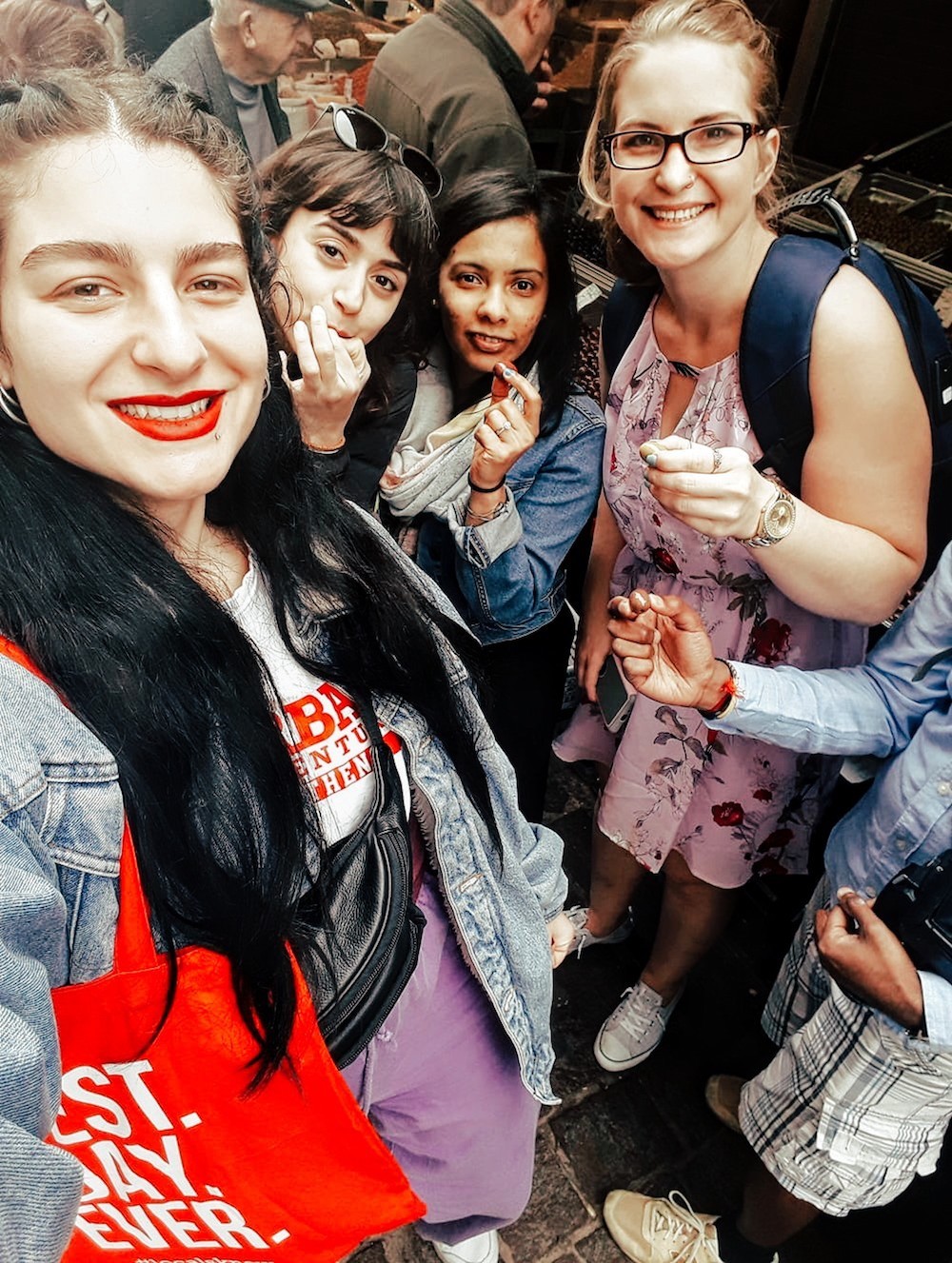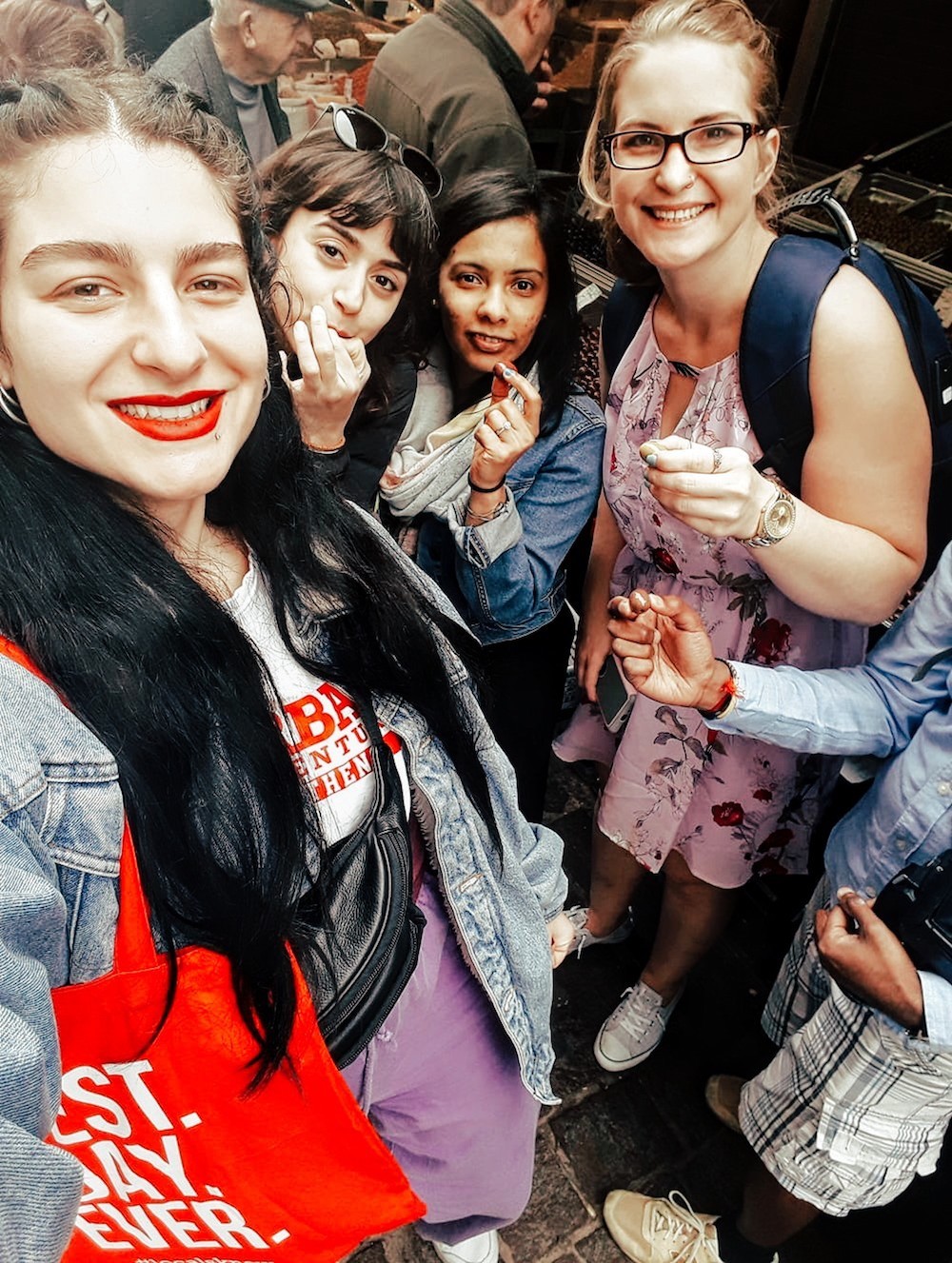 Where Will You Go
Since this is a combination tour and the first half being a food tour we started by trying an array of local delicacies.
Greek Coffee: The first stop is a local hangout to get some traditional Greek Coffee. We were recommended to drink it the Greek way, and boy was it strong! It's acomapanied with loukoumakia which are little gummy bites covered in powdered sugar and visino which are cherries soaked in a sweet syrup. We also got a little glimpse into how they make the coffee.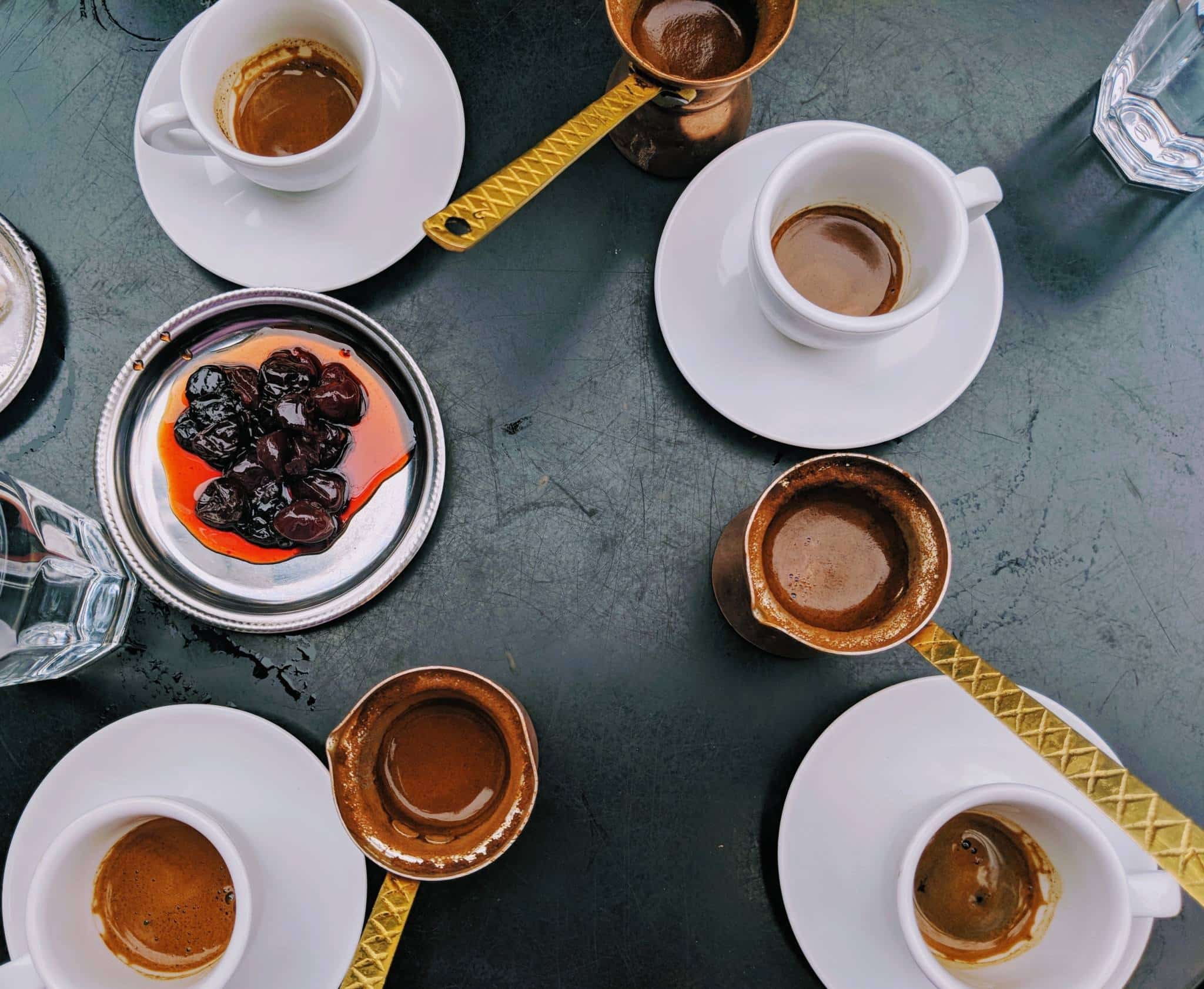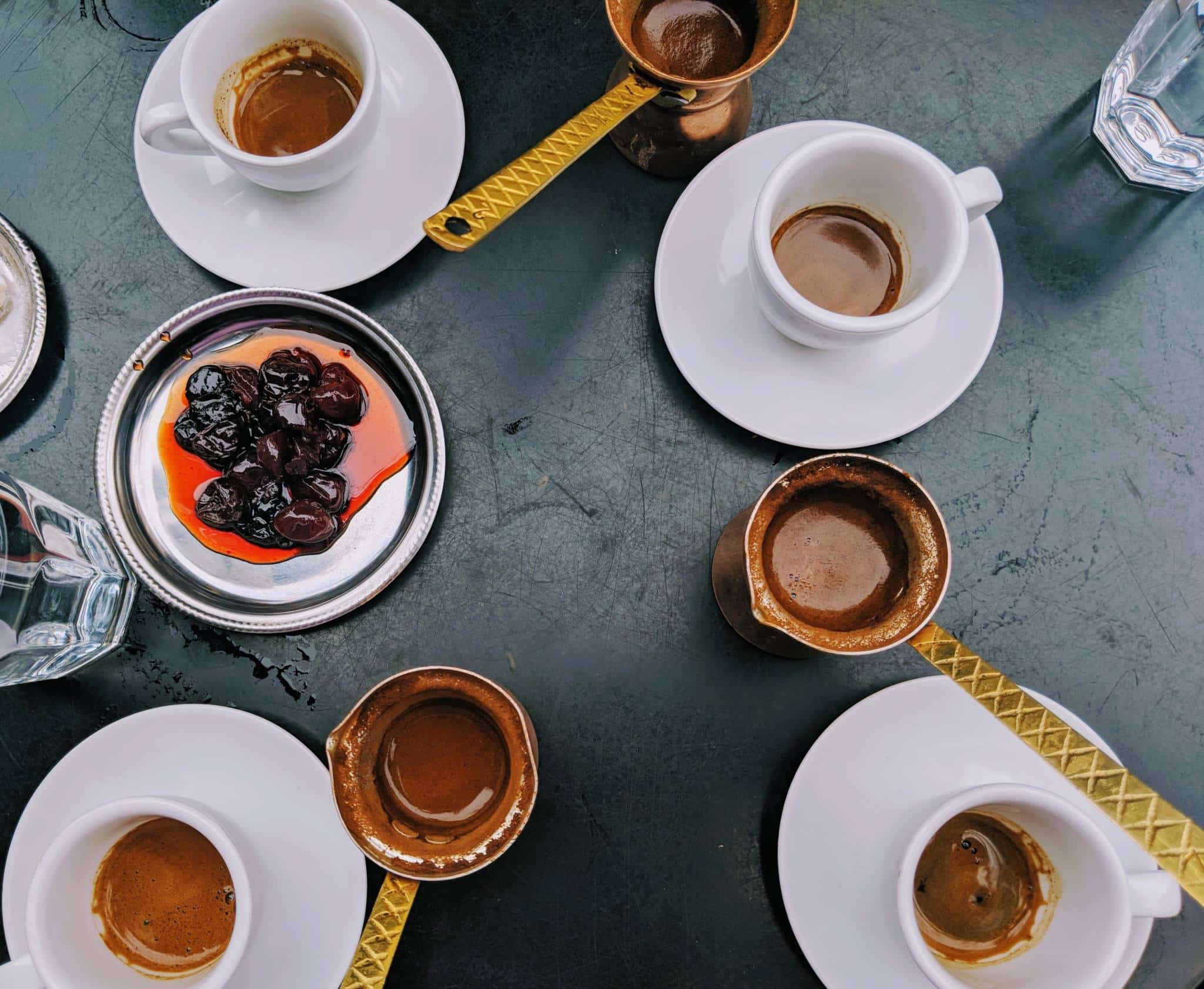 Varvakios Market: This is one of Athens bigger markets and where many locals come to shop. They have a whole area dedicated to selling meat and fish as well as other areas selling cheeses, olives, breads, fruits, veggies and so much more! We were able to get samples from some of the stall owners.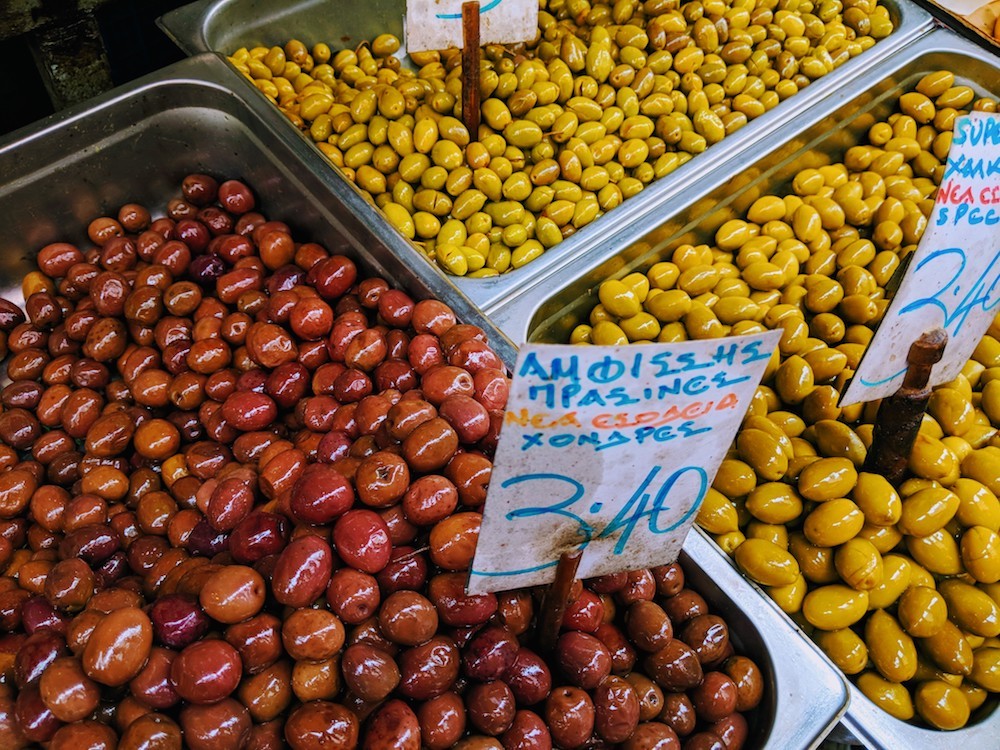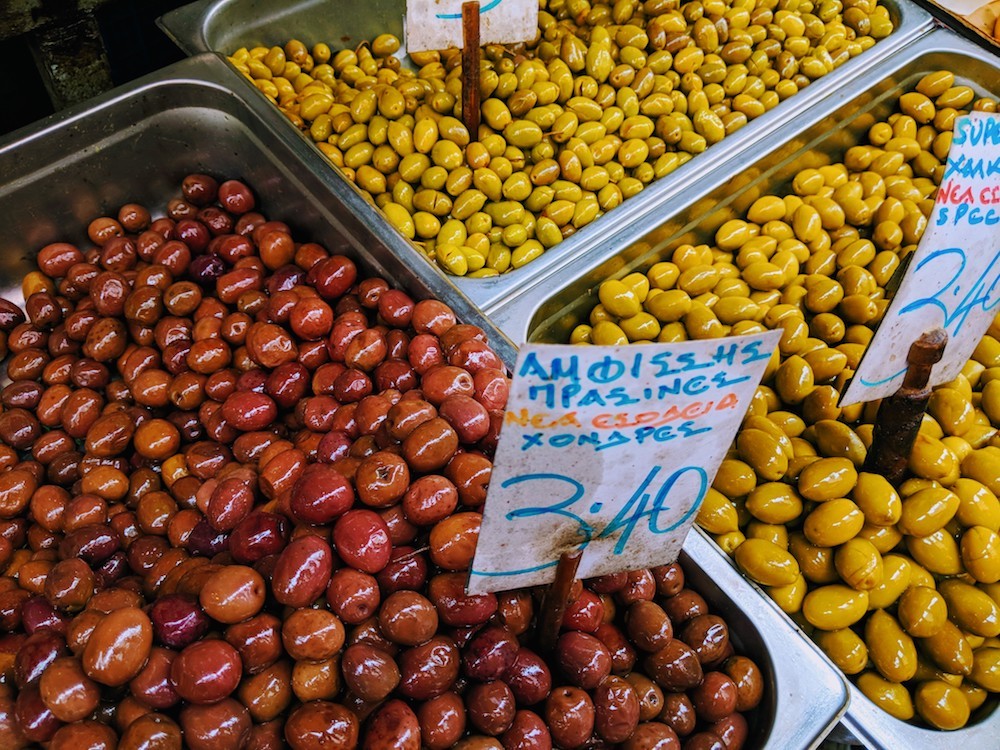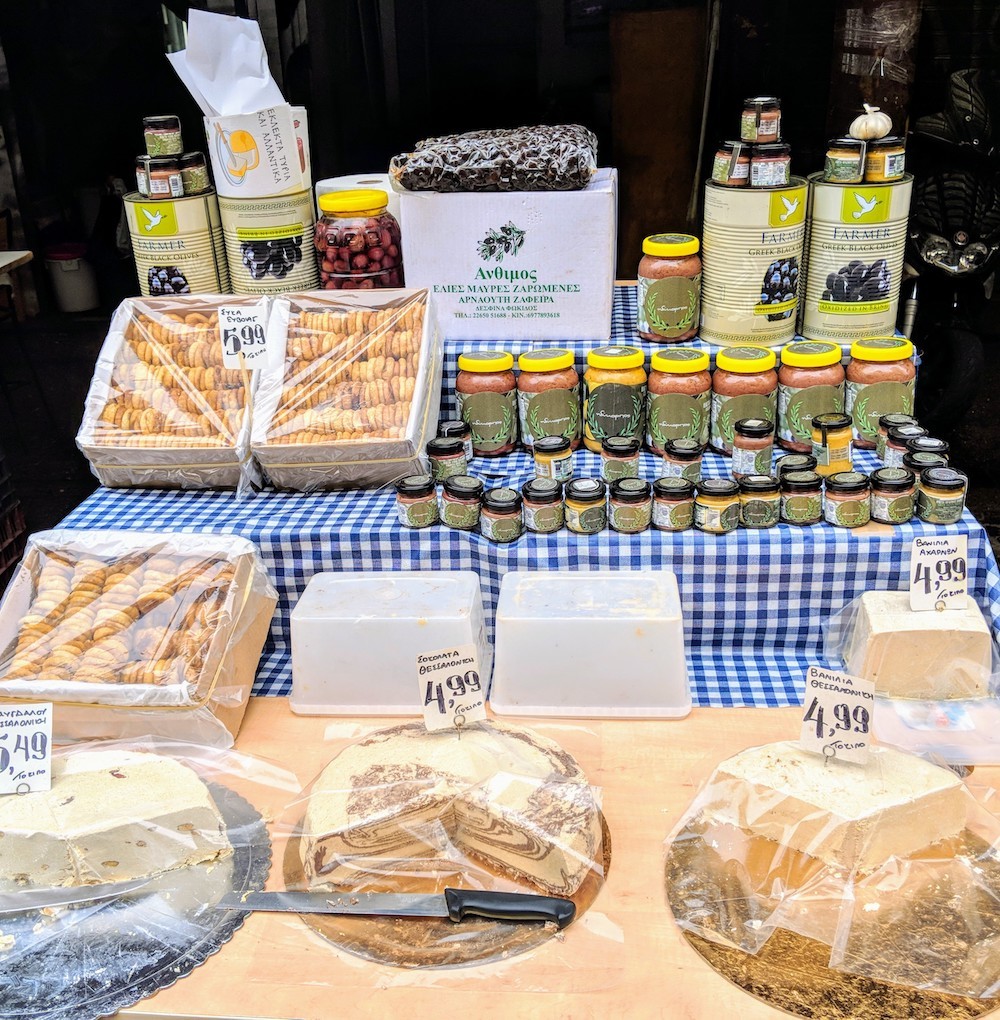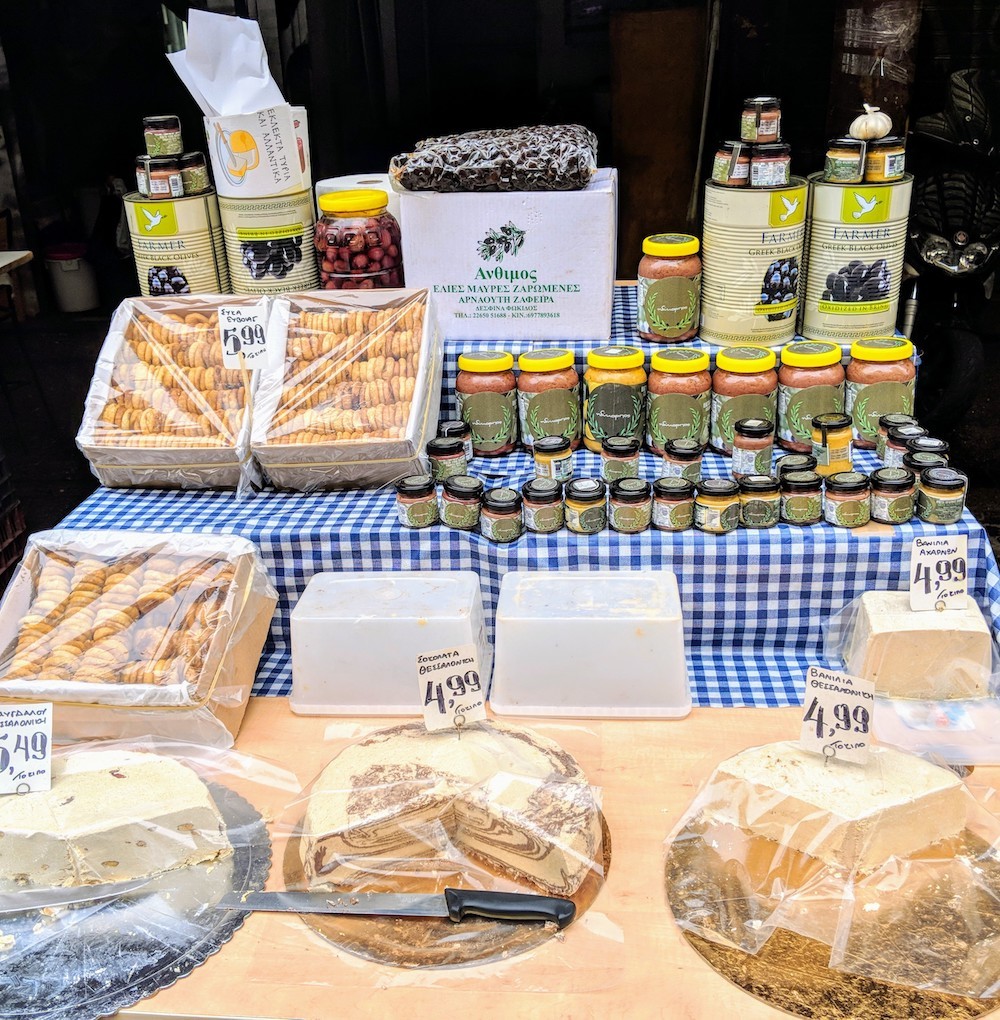 Meze: This next stop was a feast! We visited a cafe where we tried  mousaka, spinach pie, lentil pie, and a plate consisting of feta cheese, graviera (yellow cheese), greek sausage, aubergines, mushrooms, cucumbers, cherry tomatoes and feta cheese paste. Most food tours only give a tasting, but our guide made sure we ate until we coudn't anymore. We got multiple plates of food to share. My personal favorite was the Graviera and Sausage.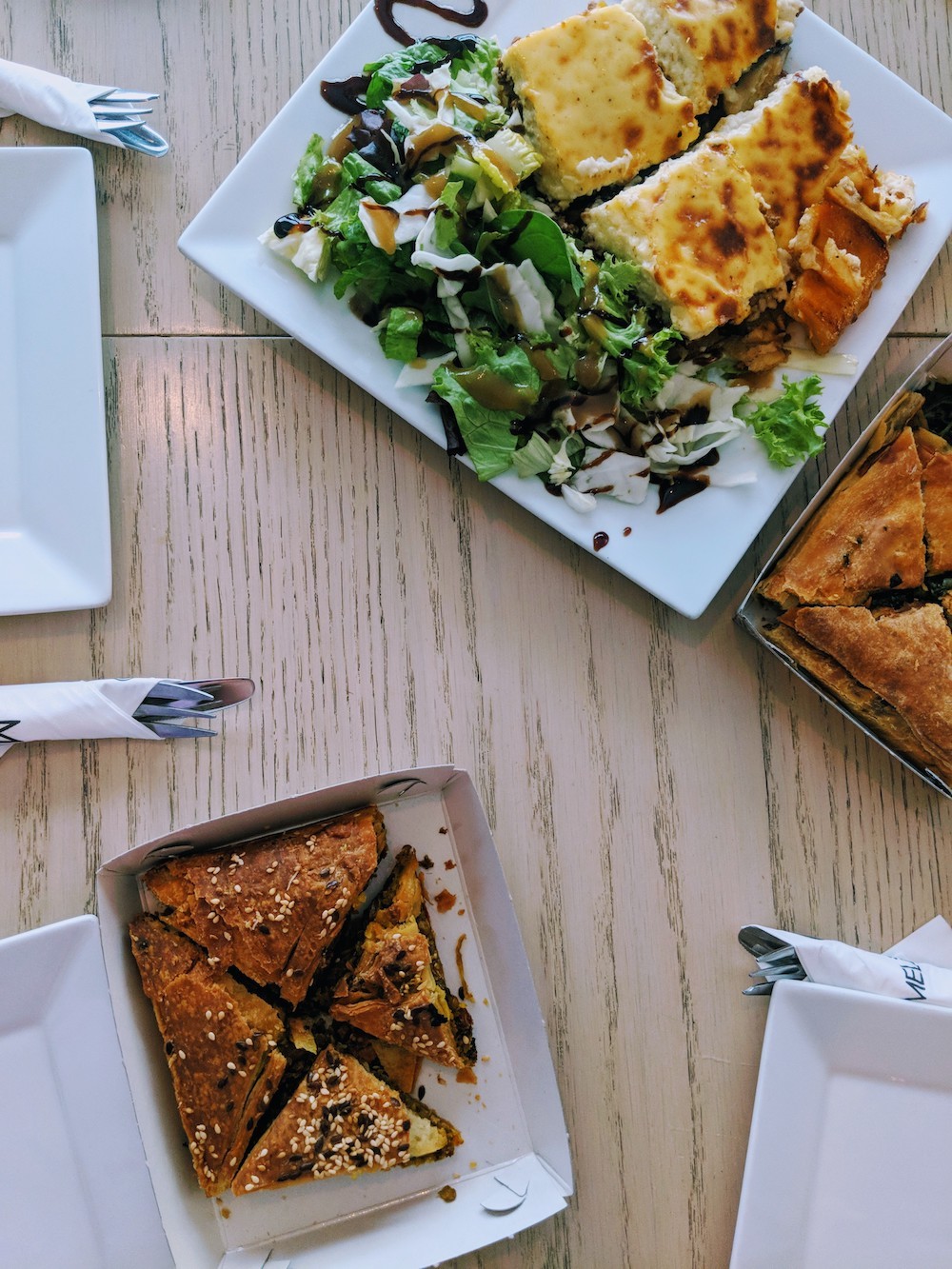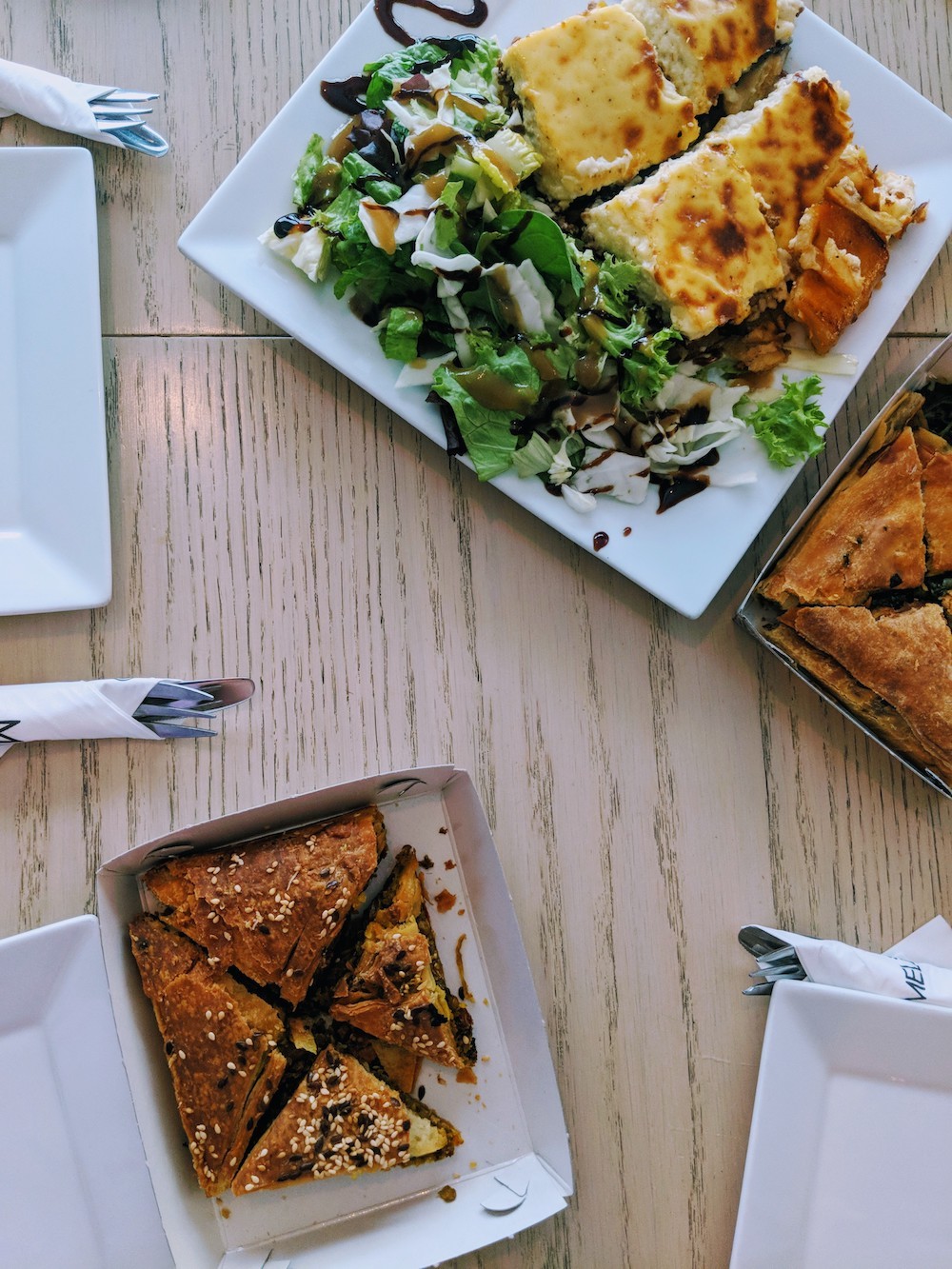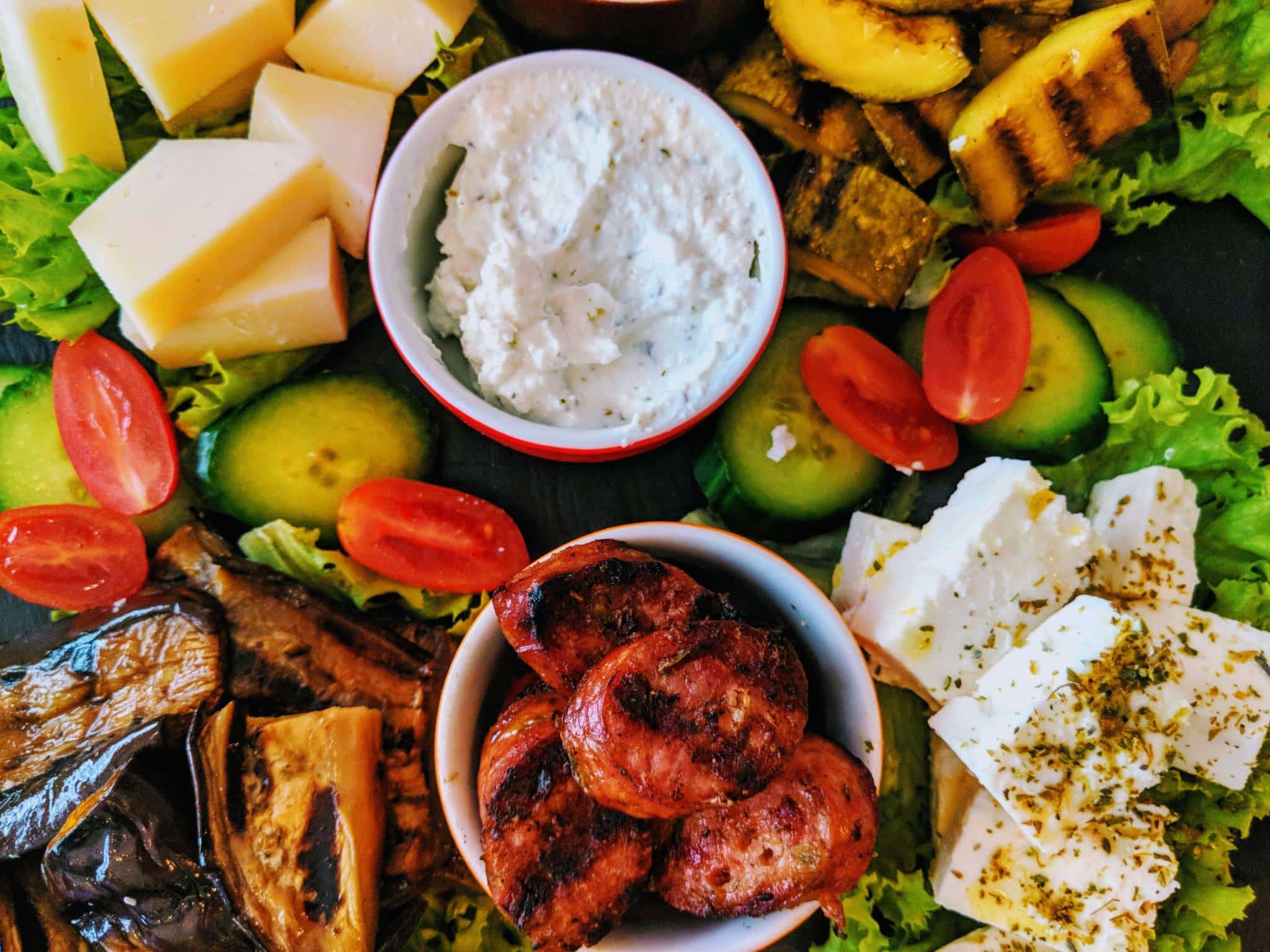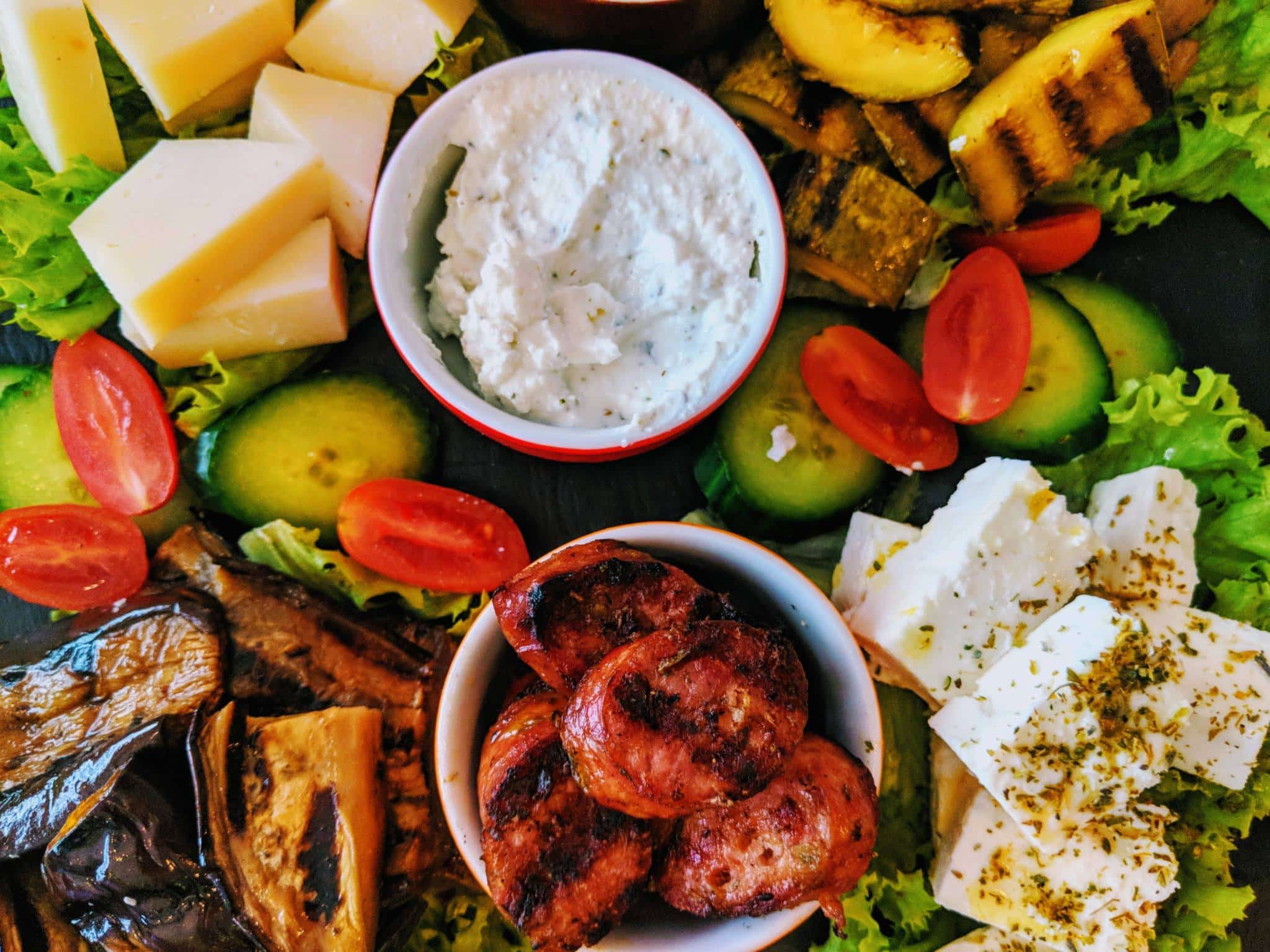 Loukamades: The last stop on the food portion of the tour is dessert! We got to try traditional Loukamades with honey, cinamon, caramelized almonds and vanilla ice cream as well as some covered with chocolate and almonds. It only takes one bite to fall in love with these cute fried dough balls.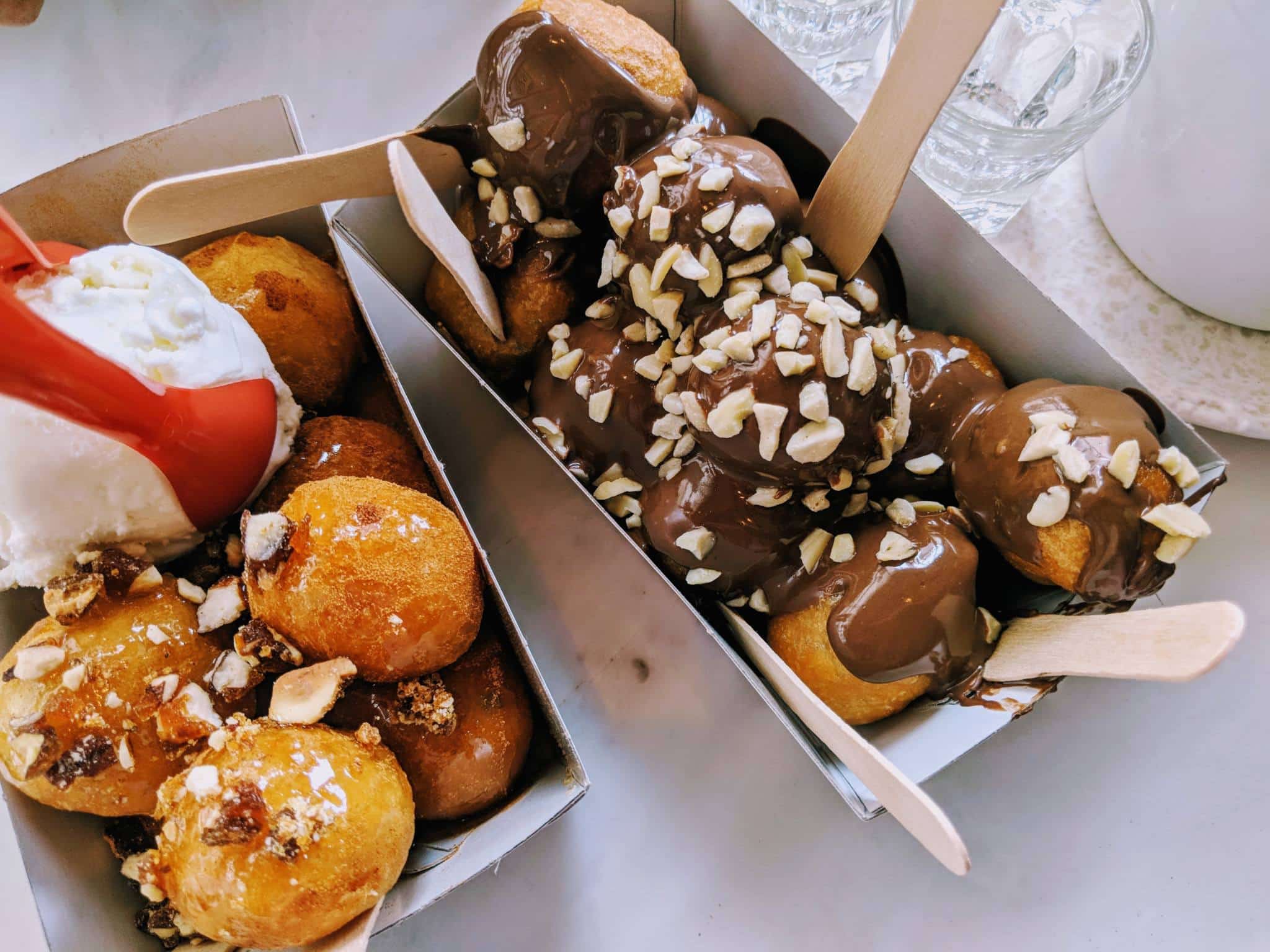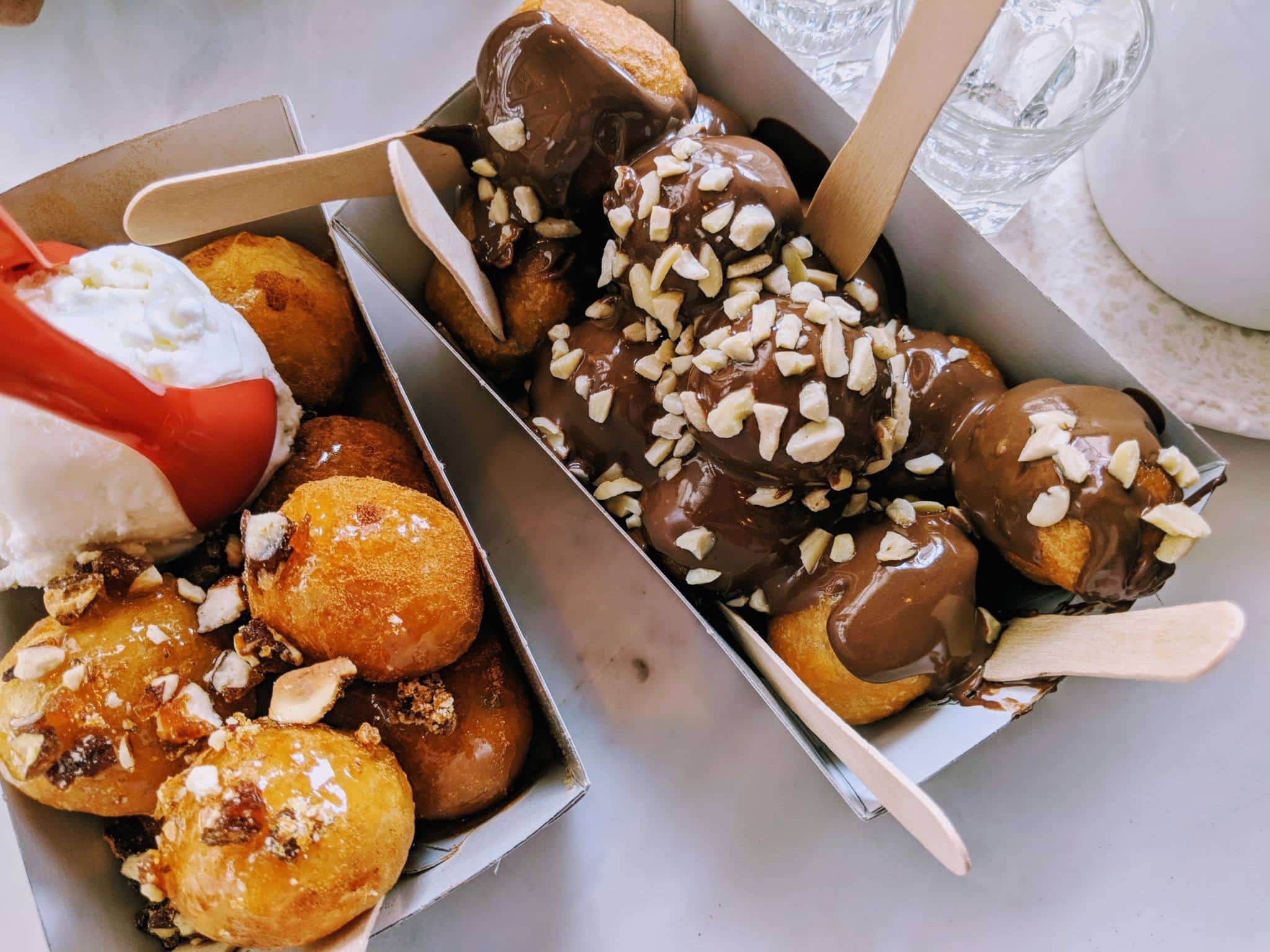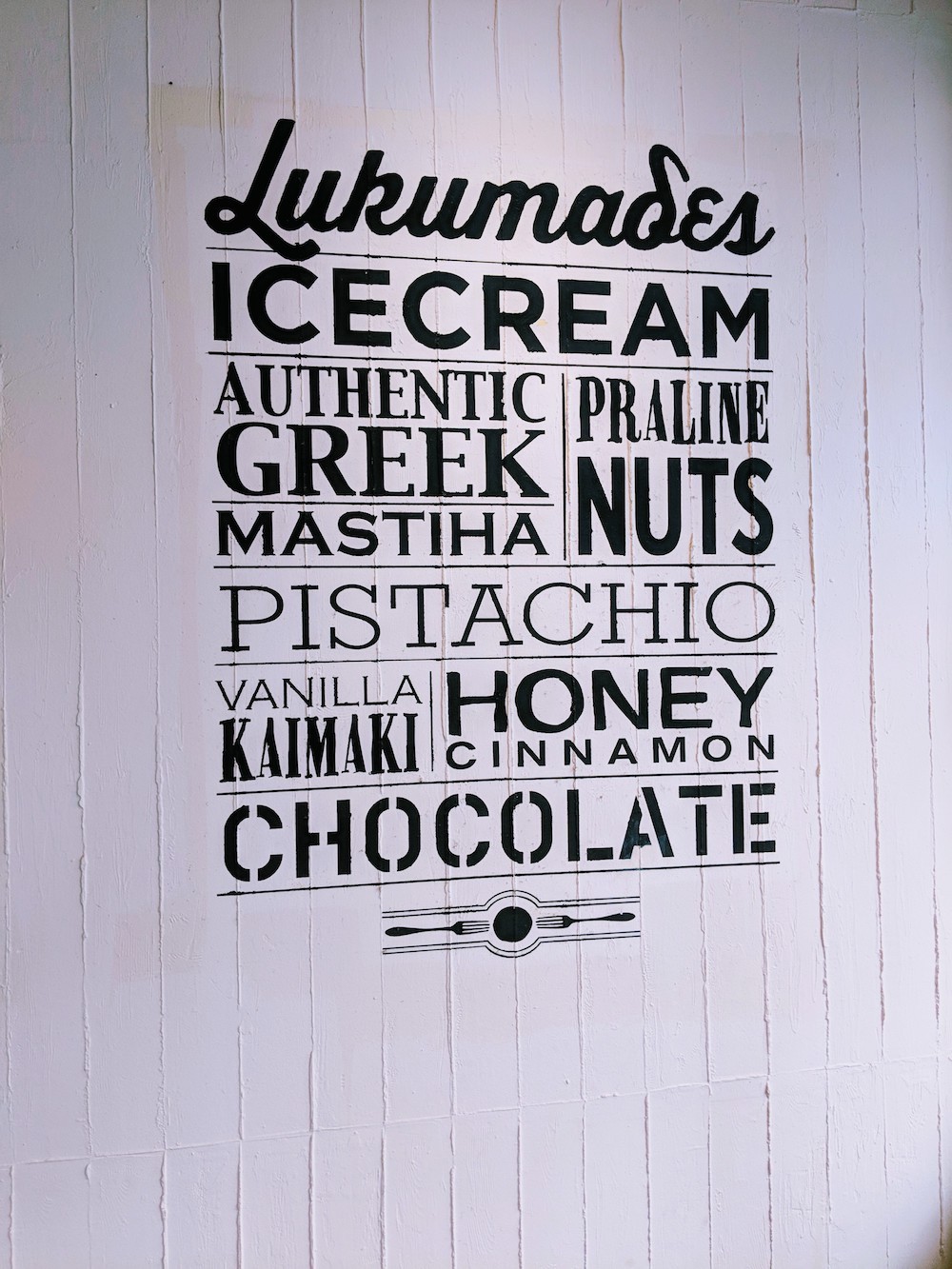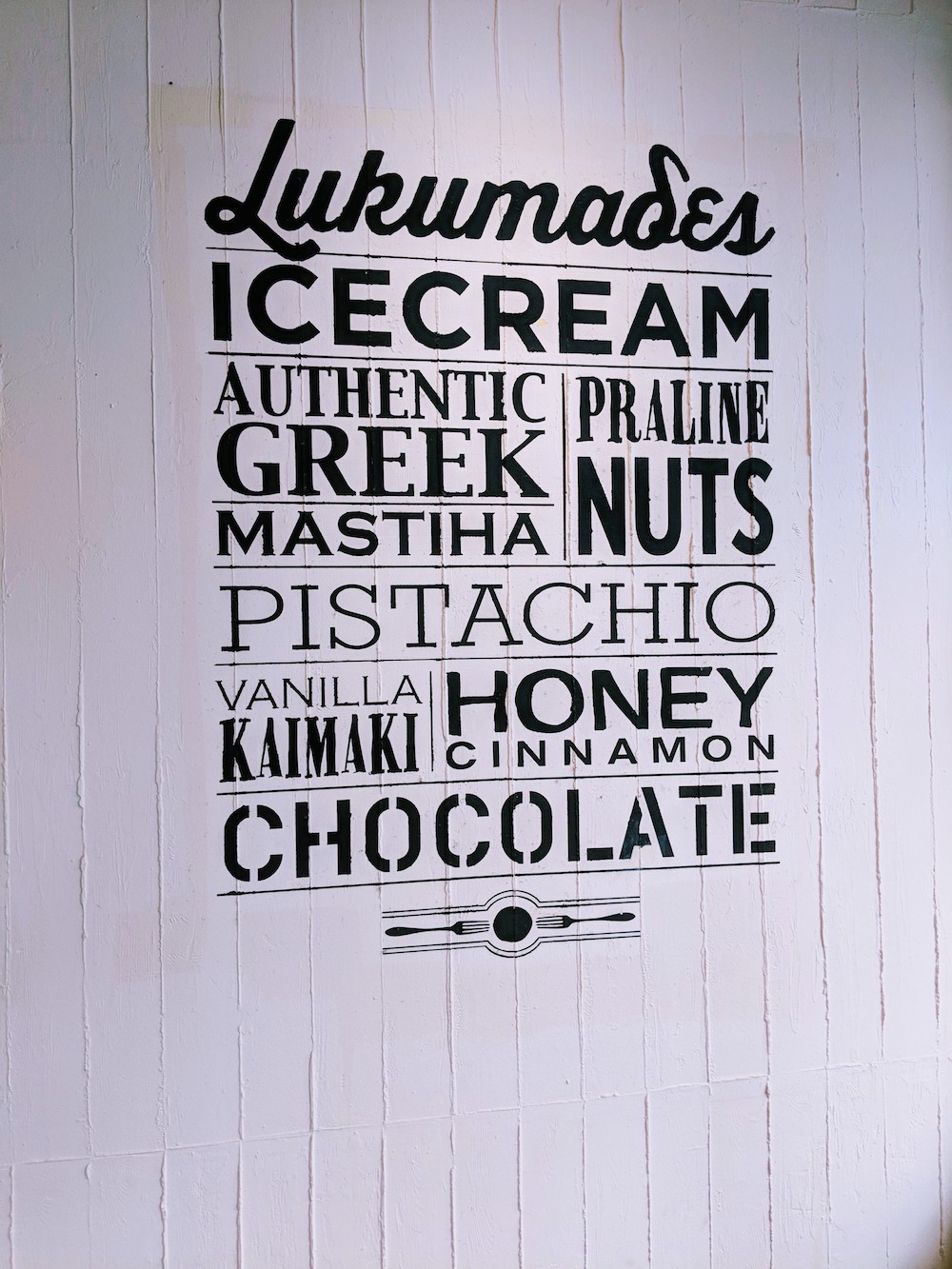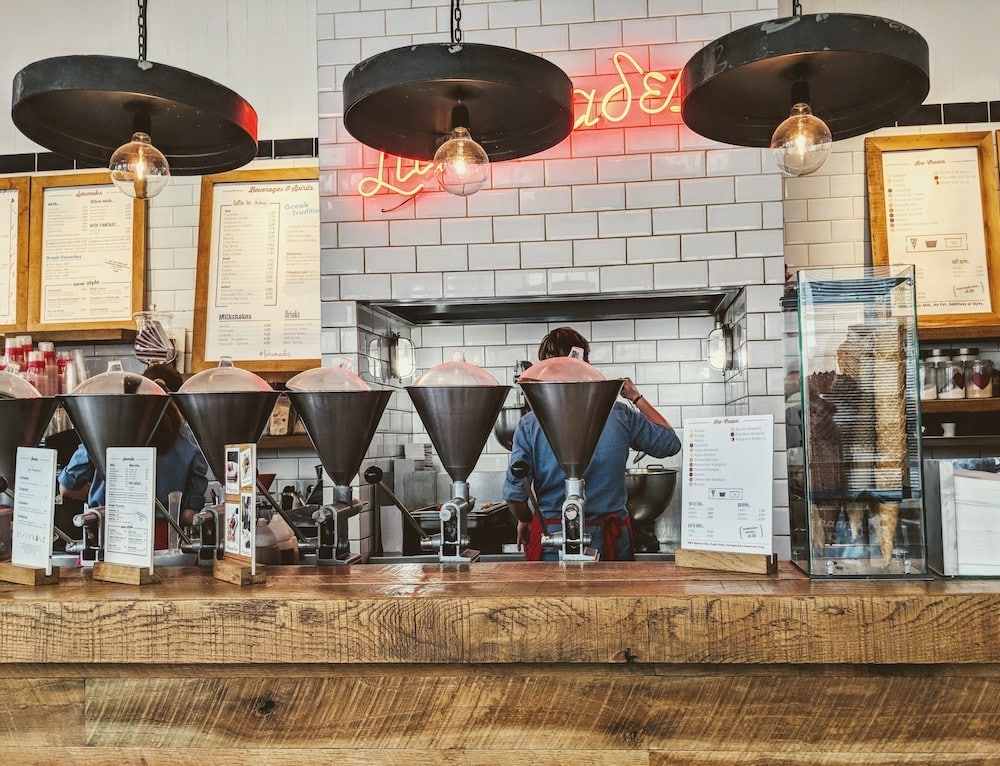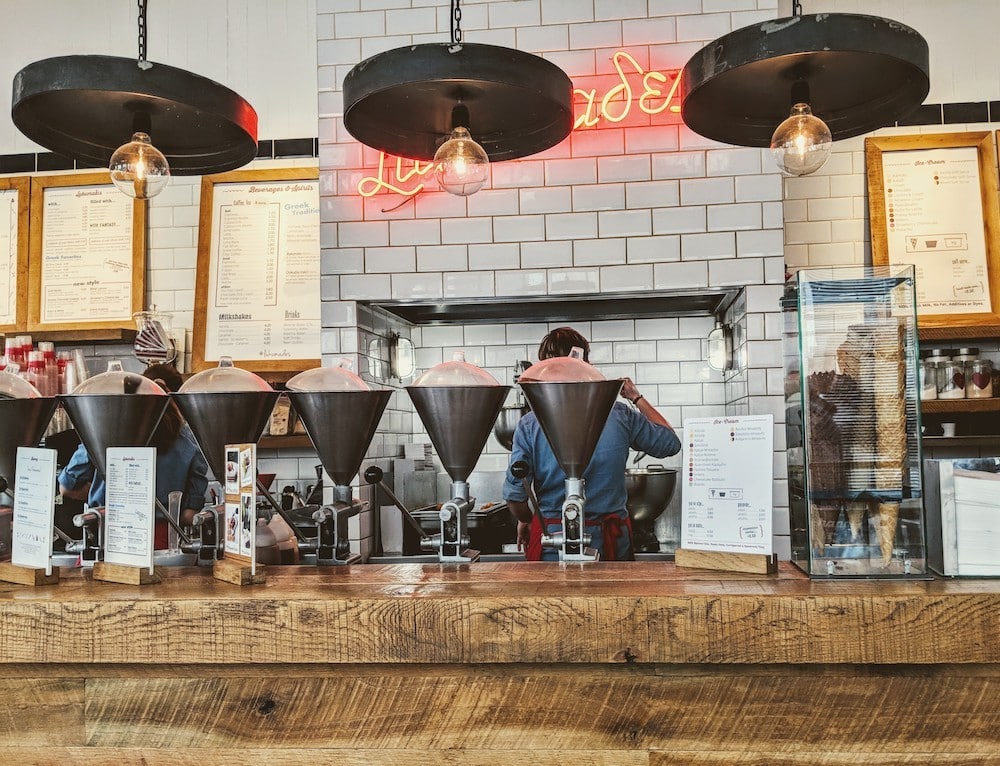 After the first half of the tour finished, the second half started right away.
Psyri: We began in an area where we explored some narrow streets full of beautiful street art! All the art we saw was done by young aspiring artists and man, does Athens have talent!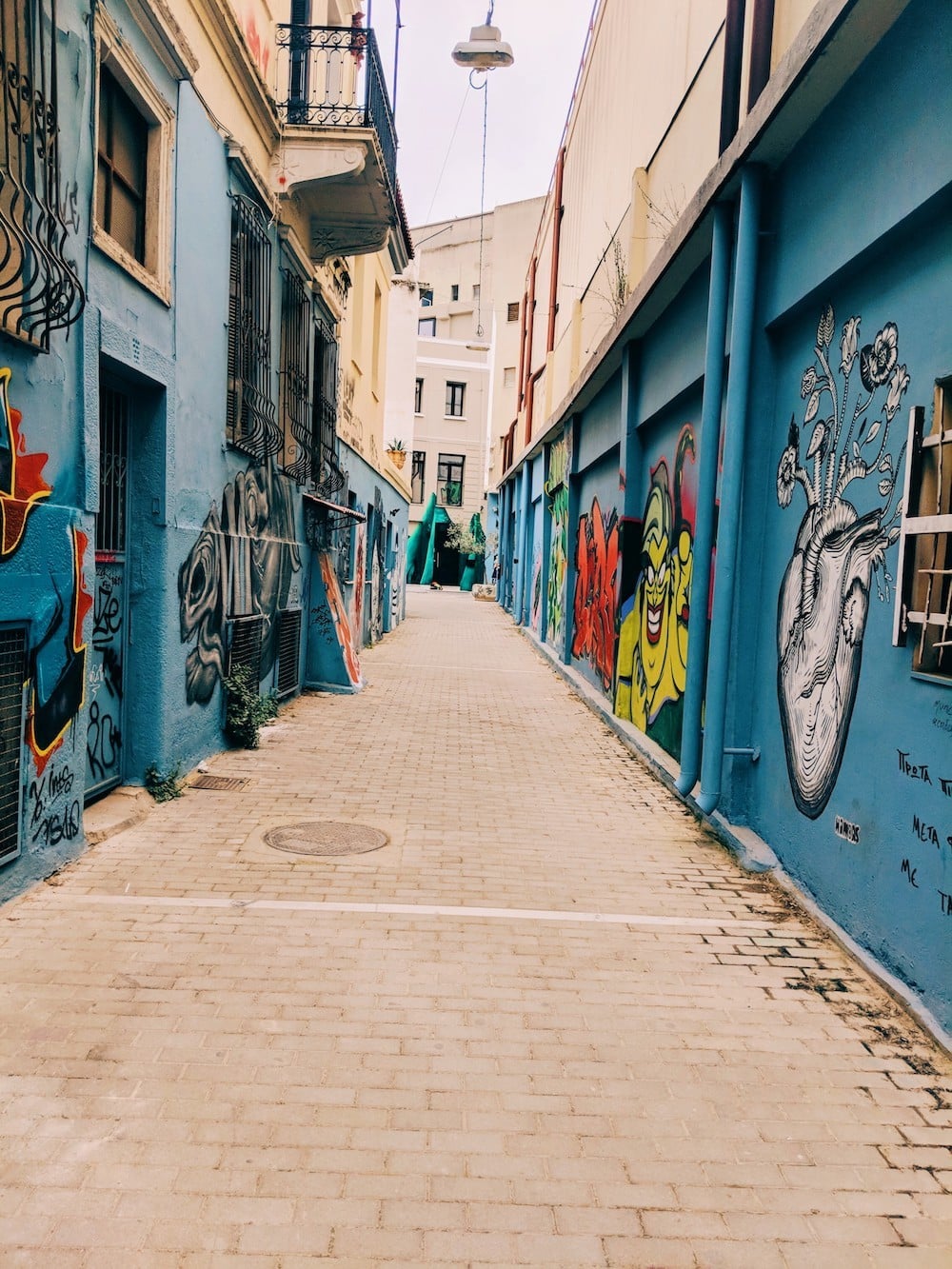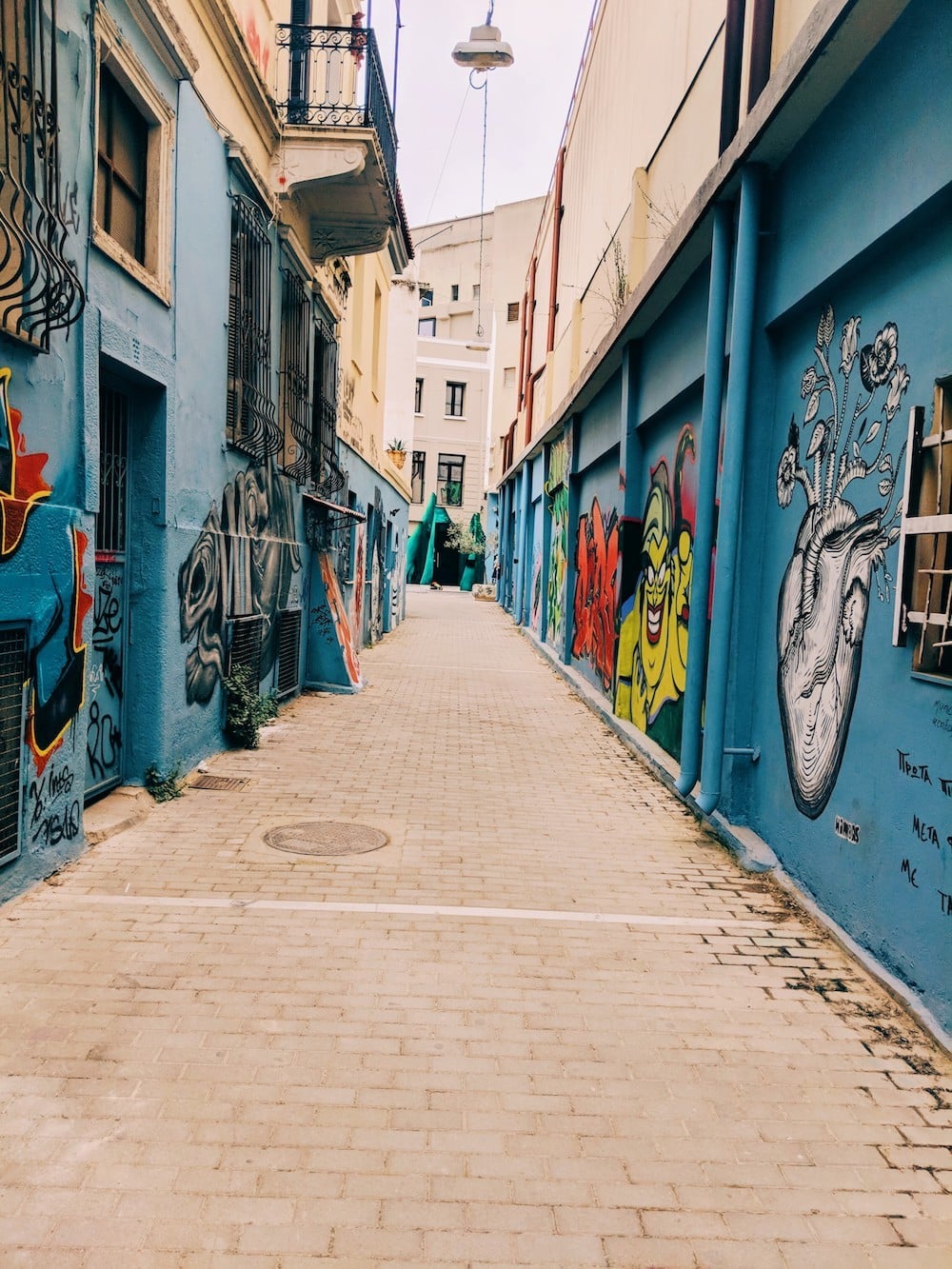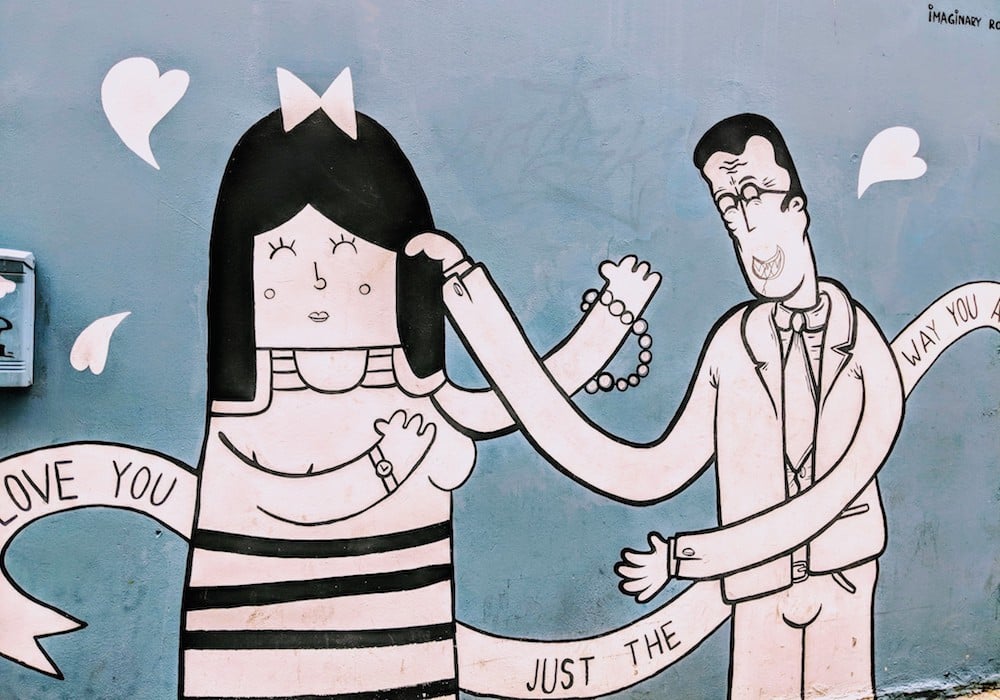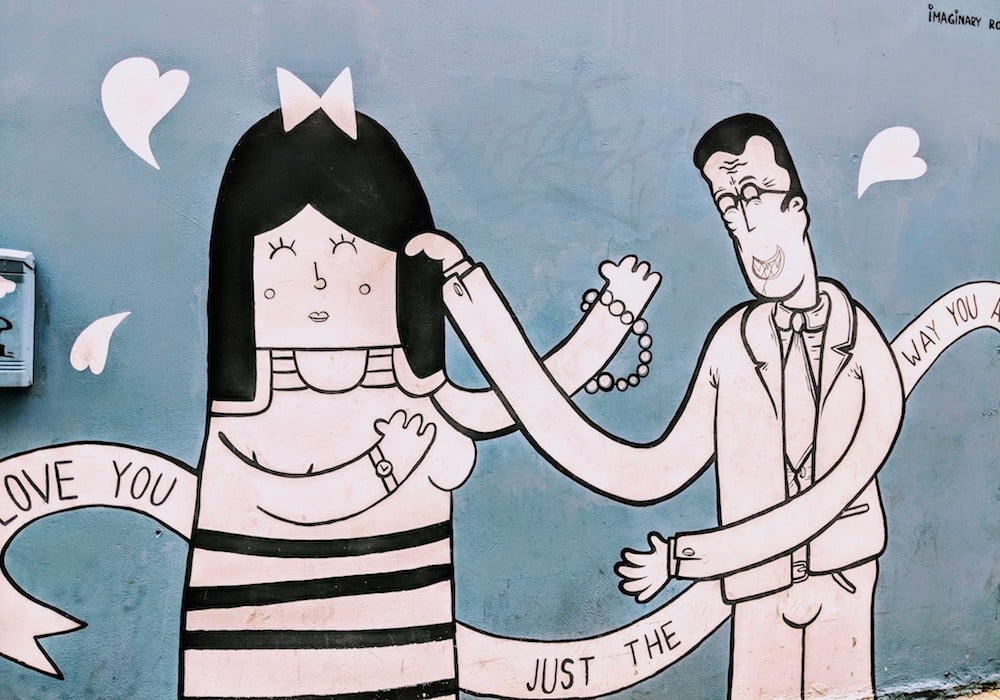 Monstraki Market: We then walked around the busiest market. You can find almost anything from one of the many stores lining the street. I was warned profusely about pick pocketors, so I clutched my things tightly and headed in. It's an overwhelming place and as we didn't have time to do any shopping, I decided to explore on my own time.
Plaka: This was one of my favorite areas of Athens! I could have spent hours getting lost down the many picturesque side streets. We wandered past charming houses and traditional tavernas. I found the area mysterious and endearing. I knew after the tour, I would want to make my way back and see what else I could uncover.
Brettos Bar: Our last stop was to get a Masticha, a traditional drink at Brettos Bar. It was the perfect place to end the tour.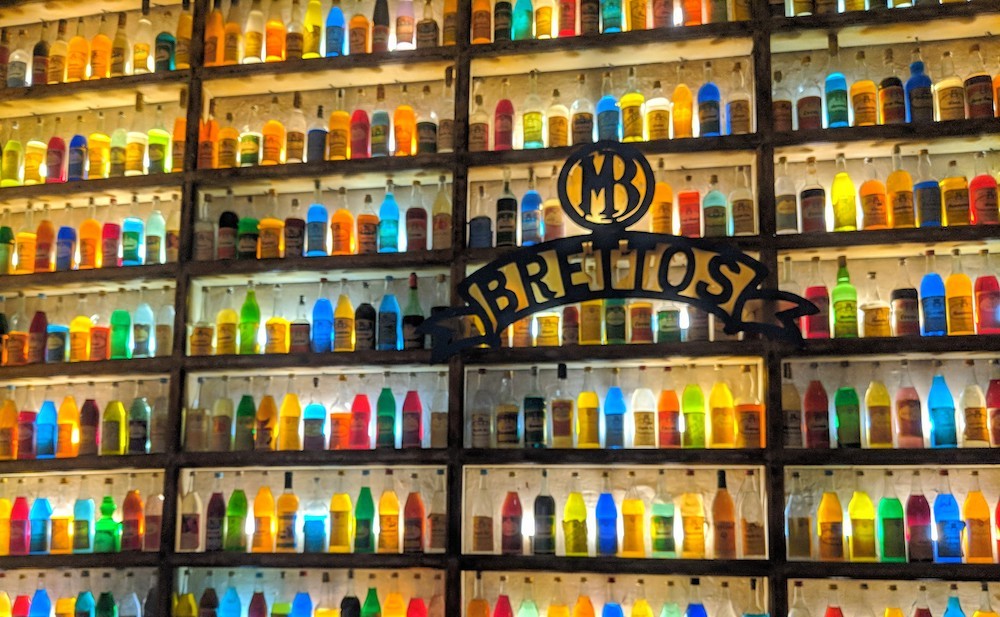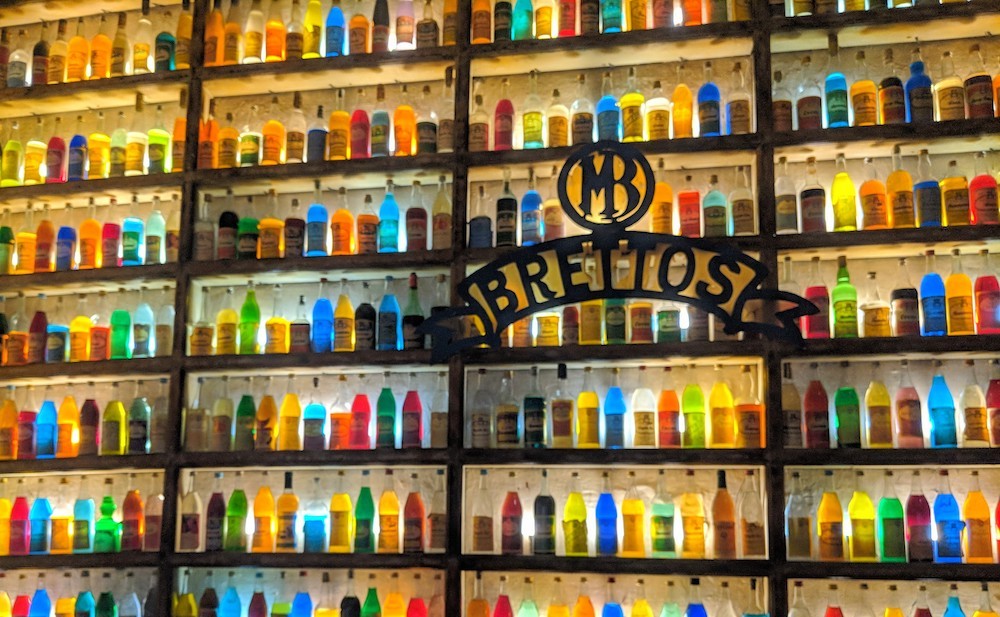 What Will You Do
On this tour expect to get the Ultimate Local Experience! You will walk around local neighborhoods, eat at local cafes, and have a guide who knows and loves Athens.
How Do You Get Around
I always say the best way to get around a city is by walking and that's how we got around! Everywhere we visited was relatively close. We were so deep in all the sights and information provided by our guide, we felt like we were magically transported to each place!
Would I Recommend
Definitely! It was a great way to spend the day getting to know the city from a locals perspective. The places we visited were beautiful, our guide was great, and the food we tried was delicious! I learned so much about Greek culture and if anything, this tour made me want to spend even more time in Athens!
Helpful Travel Resources
Book your Flight: Check out Skyscanner and Momondo! They always seem to have great deals. Airfarewatchdog is also a favorite of mine. I get notified by email every time there is a good deal from my local airport.
Book your Transportation: Wanderu is usually where I check first. They check hundreds of different transportation companies all over the world and find you either the best bus or train deal. Flixbus is one of my favorite cheap options for Europe. The buses generally aren't too bad and they go to most countries around Europe. It's the perfect option for short distances. Train travel is my favorite mode of transportation and I always use Rail Europe to book my tickets. The Eurail pass makes train travel super affordable.
Book your Accommodation: On a budget and looking for cheap accommodation? Hostelworld is my preferred site to book cheap and reliable hostels through. Hotels Combined compares hundreds of sites to give you the cheapest hotel deal. If I know the hotel I want to stay at, This is the site I generally use. Hotwire has a fun mystery to it. It's a great site to use for last minute bookings. They don't actually tell you the name of the hotel when you are browsing. You will just get the area of the city it's in, the price, and how many stars it has. I love the surprise aspect of it!
Book your Travel Insurance: Getting travel insurance is such a crucial part of preparing for a trip. You never know what could happen and why take the risk? Before I travel anywhere I always book my insurance through World Nomads.

Book your Activities: Now, you have planned all the logistics time to think about what you will do once you get to your destination! These are a few of my favorite trip planning sites. I always use Viator when I am looking for tours. I have booked cooking classes, day tours and so much more through them and absolutely love the immense selection they offer in cities all over the world! Pinterest is great to get travel inspiration and plan an upcoming trip or share inspo with friends and family. I use Trip Advisor to plan itineraries for what I want to see & do in each city. I also use them to read reviews on restaurants and hotels.
Store Your Luggage: Do you have a long layover or a late flight and need to store your luggage? Luggage Hero has got you covered. You can book luggage storage in more than 35 cities worldwide for as little as $1 an hour or $8 for the day. 
Receive $10 off your first tour with this discount code: MDFRIEND378544
Was this article helpful to you? Well, go ahead and save it by pinning it so you can reference it later on.