Ah Prague,
Forget Paris being the city of love. Prague, in my opinion, takes the prize! It's one of the most well-preserved and beautiful cities in the world. I've had the pleasure of visiting several times and I never seem to get bored! There is always something new to discover or somewhere new to explore. Despite the cobblestones causing me to stumble every few steps or almost being hit by a tram, I have fallen in love with this charming medieval city.
Since my first trip there at sixteen, which was a bazillion years ago, I have been back 5 times. And no matter how many times I visit, I never seem to shake off the feeling that I am walking through a fairytale. I still haven't found prince charming, but the hunt isn't over!
Everything from the historical bridges to the hidden cobblestoned alleyways to the vibrant buildings, Prague really is a place that should be on everyone's bucket list.
To inspire your inner wanderlust, and hopefully get you to start planning your trip to Prague, these are the things that made me fall in love with the city. If this list doesn't convince you, I don't know what will!
Here are my top 7 reasons you should add Prague to your Bucketlist.
Architecture
Walking through Prague feels like visiting a neverending history museum. It's one of the very few European cities not destroyed by the World War II bombings, so most of the architectural beauty is original and more than eight centuries old. Each building has a distinct style and color, and to me, that is one of the things that makes this city so special. I love walking around and imagining who lived in them right after they were built or what they were used for.
A few of my favorite architectural gems are Charles Bridge, National Theater, and Municipal House. Prague is best explored by ditching the map and just getting lost. You never know what you might find.
Views
Prague has a reputation for being one of the most beautiful cities in Europe and there is no better way to experience that beauty than from an elevated vantage point. There are so many places to get spectacular views, you really can't go wrong. My personal favorite is the Letna Park Beer Garden. On a warm day, it's the perfect spot to grab a cold beer and gaze out at the picturesque city below or better yet, watch the sunset. There is no better way to end your day.
Vibrancy
One of my favorite aspects of Prague is the vibrancy. It's a city with so much going on day in and day out and can be overwhelming to pick and choose where to go and what to do, but being in a city with too much choice has never been a bad thing in my book. Let's just hope indecisiveness isn't your weakness because then you might have a problem.
Mystery
Prague's mystery is one I have yet to crack, and I hope to keep it that way. With a history dating back over 2000 years and the fact that all the buildings are original and intact, makes it one of the most interesting, spellbinding and mysterious cities in Europe. I always seem to discover a new part of the city everytime I visit.
It's Cheap
These days, finding cheap destinations in Europe has become more difficult. Unfortunately, Prague isn't as cheap as some of it's Eastern European neighbors, but that doesn't mean that it's not one of the more affordable places to visit. You can easily find budget-friendly activities and restaurants scattered all over the city.
One of my favorite resources for finding budget-friendly things to do is Like a Local. Locals will give you tips on restaurants, attractions, shopping and nightlife and a lot of times they will recommend places that tourists don't normally know about. You can save quite a bit of money if you are willing to venture out of the city center.
Smazeny Syr
Smazeny Syr is a delicious traditional Czech food you can't leave Prague without trying. This fried cheese dish is found pretty much everywhere from the simplest food cart to the classiest restaurant. Fast food places will usually serve it as a sandwich, which makes for a pretty amazing snack after a night out, but most commonly it is served on its own with a side salad or potatoes. Don't order it on your first day because you might not want to try anything else.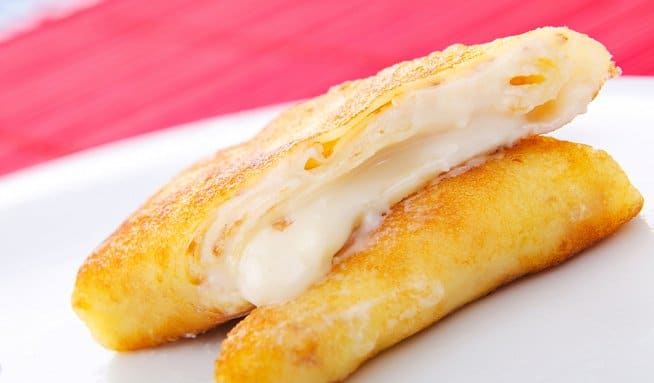 Sunsets

Is there anything like watching a sunset after a busy day of sightseeing? I personally think it's the best way to finish off a day. Ohhh, that rhymes! Prague has several vantage points where you can witness mother natures phenomenon. Many of the places will have cafes where you can grab a drink, find a seat as you watch the sun slowly sinking below the horizon.

A few of my favorite spots to watch the sunset are, Letna Park, Stefanikuv Most (a bridge with less foot traffic than Charles Bridge), Vyšehrad, and Prague Castle. Although watching the sunset with Prague Castle in the background is pretty incredible.